Updated: June 5, 2023
Acquiring a new property, especially abroad, requires focus and careful observation.
When it comes to buying property in Portugal, some say listen to your intuition. Preferences aside, to buy your dream property without a hitch, we have created a three-step guide to purchasing a property in Portugal.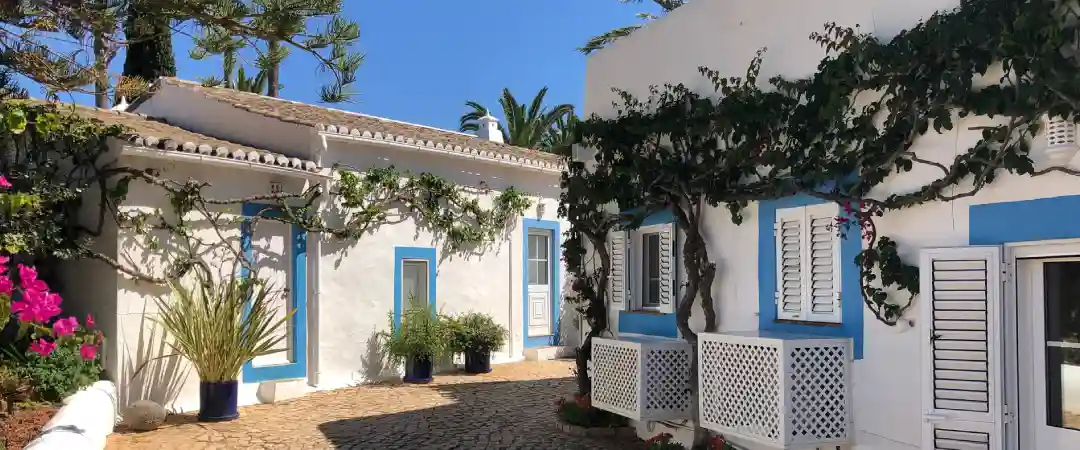 1. Get your budget straight
Before thinking about buying a property in Portugal, you should reflect on what amount you have available for the purchase and how much you want to invest. It's important to find a safe balance between savings (if you already have the full amount that simplifies the equation) and the need to finance part of the costs.
If you decide for monthly installments be aware that these should not exceed 35-40% of your monthly net income, just to be on the safe side.
When it comes to how to actually buy your property, there are several options on the table.
One-off payment
This option, pagamento a pronto, in Portuguese, involves paying the wholesale price of the property to the seller in one go, normally via a bank check that you hand over when you sign the deed.
Mortgage loan
Getting a mortgage, either from a Portuguese bank or one at home and using the property itself as a guarantee against defaulting, is a more common option than a one-off payment. Depending on your age and other characteristics, payment terms can be up to forty years, with banks usually loaning 80% of the house's sale price. Meanwhile, the remaining 20% is directly paid by the buyer.
Visit our article How to Get a Mortgage in Portugal as a Foreigner to learn more.
Mortgage subrogation
If there is an outstanding mortgage on the property from the previous owner, you can change the name of the debtor to your own name, taking on all the rights and responsibilities and making you the new mortgage payer. You have to request this from the same banking entity in which the mortgage already exists.
One benefit of subrogating a mortgage is that it saves the costs of a new mortgage, but the downside is that the terms and conditions are fixed and you cannot really adapt them to meet your needs.
Decide what type of property you want and where
Do you want to buy your property in Portugal a newly-built property or a used home, free or protected, by the sea or in a town center? Choose the one that is best suited to your needs and personal situation.
Consider all options and view many properties. Speak to other owners and examine the general conditions where your interests are aligned.
It's not excessive to suggest that you take stock of everything, measure available spaces, and collect photos of anything that seems relevant to you.
Be aware of details like:
The number and division of rooms
Details of the property, factor in the Portuguese bright light and warm summer / humid winters
The ventilation of the bathrooms and kitchens
The locks and windows (important to notice factors like humidity and noise isolation)
The condition of the electrical installations, the environment, any sources of noise
Ask for an energy performance certificate
2. Select the seller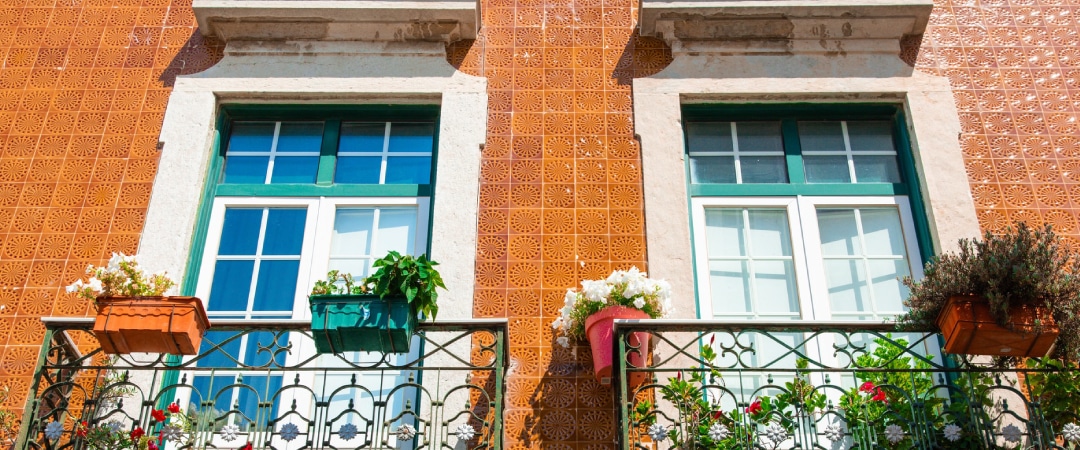 Carefully select which seller to buy from. Remember that the negotiation and purchase process can depend very much on who you are buying the property from: a private seller, real estate agent, developer, or bank.
Make your offer.
Go to the land registry to discover the relevant data on the property and, if necessary, adjust your offer price.
Make sure the funding is in place.
Take another look at the property
Sign the pre-sale contract, Contrato de Promessa de Compra e Venda, in Portuguese. This is usually the first contract you sign when buying a property in Portugal and it secures the rights of the parts involved. When signing, the buyer usually has to pay up to 10% of the purchase price as a deposit.
Signing the deed of purchase. The buyer and seller declare their intention to sell the property to a notary. The conditions of sale are also specified. The purchase deed must include a description of the property, any accrued debts, the agreed sales price, the method of payment, the applicable taxes, and the distribution of the incidental purchase costs.
Also, ensure that you have the following documents:
Energy certificate
Receipt of the last property tax payment (Imposto Municipal sobre Imóveis – IMI)
Proof from the community of owners that the seller is up to date with the community fee payment
Purchase costs and taxes: The main costs involved in buying a property in Portugal are property transfer tax (Imposto Municipal Sobre Transmissão Onerosa de Imóveis – IMT), stamp tax (Imposto do Selo – IS) and VAT, notary fees, land registry fees, brokerage fees and the conclusion costs associated with financing.
3. Choose who to buy with
Buyer's agent vs realtor
The biggest difference between a buyer's agent and a realtor comes down to the certifications. While they have similar jobs, they are held to different standards as established by the National Association of Realtors.
A buyer's agent is a professional who assists in the buying and selling of properties and has obtained a real estate license. They can also practice with a certain focus like a listing or buyers agent, as well as a rental agent.
A realtor is a real estate agent who is an active member of the National Association of Realtors (NAR). Two other ways realtors are different than real estate agents is that they abide by a Code of Ethics as well as 17 additional articles.
However, that all being said, it is possible to work autonomously, and without the help of a real estate professional. Those who do not mind putting in a lot of time conducting research, as well as passing rigorous due diligence checks, can experience success in their endeavors.
You can also choose to enlist the help of a property surveyor to ensure that you are aware of any issues with the property, both external and internal.
Get in touch
If you have found your dream property in Portugal, seek help from a specialized property investment firm such as Goldcrest. As an independent local's buyers agent, Goldcrest helps international families acquire sound property investments in their desired locations in Portugal.
Contact the team to access exclusive information on the property market in Portugal and find out just how much you can save you on your international investment.
FAQS
Are foreign owners in Portugal common?
There are many foreign owners in Portugal, since Portugal happens to be a favourite European destination among expats for second residence. There are actually many people that buy property in Portugal from Great Britain, Germany, Ireland and Scandinavia. The majority of foreigners are concentrated on the Algarve coast, although buyers are now venturing further and investigating other regions.
Is it safe to buy property in Portugal?
Buyers have a high degree of protection under Portuguese law. While the pitfalls should never be ignored, buying property in Portugal is usually a safe and secure investment. At present, there are tens of thousands of foreign owners in Portugal and several million Portuguese homeowners, the vast majority of whom are satisfied with their purchases and who have found few or no problems when buying their homes. However, remember the basic rule. Never sign anything, or pay any money, until you have sought legal advice, in a language you are fluent in, from an independent lawyer who is experienced in Portuguese property law.
What are the most common problems I can encounter when buying a home in Portugal?
Among the problems that can be experienced by buyers in Portugal are properties acquired without a legal title; properties built or enlarged illegally, properties without an urban license; properties with missing infrastructure, unearned mortgages from the previous owner; properties sold with unpaid utilities or fees; intermediaries disappear with the product seller (possibly after power of attorney), overheating by sellers (particularly when selling to foreigners), and properties sold to more than one buyer.
What are the most frequent mistakes when buying a property in Portugal?
Among the mistakes made by buyers in Portugal are buying in the wrong area, buying a house that is impossible to sell; buying a property for renovation and grossly underestimating the cost recovery; not having made an inquiry about an old property; not obtaining adequate legal advice, not including the necessary conditional clauses in the contract; buying a property for businesses (e.g. To convert to self-catering accommodation, and being very optimistic about income; and taking a big mortgage).
What is the Conclusão phase when buying property in Portugal?
Conclusão (or closing, in Portuguese) is the name for the signing of the final deed, the date of which is normally one or two months after the signing of the promissory contract, as stated in the contract. The closing involves the signing of the deed of sale, the transfer of legal ownership of a property, the payment of the purchase price balance, in addition to other payments, such as the notary and the registration fee. SISA must be paid before signing the deed and is usually paid a few days earlier. The receipt must be presented to the notary at the conclusion and is kept by him.