Updated: February 6, 2023
Alfama
Alfama is the heart of Lisbon. The birthplace of the soulful Portuguese music Fado preserves Portuguese tradition with its crooked and winding cobblestone streets, family-owned restaurants tucked into corners, and year-round festivals and music. The imperfect preservation of the area, with its colorful buildings covered in chipped paint and intricately tiled facades, makes those who step foot in Alfama feel as if they are traveling back in time.
Alfama real estate manages to capture the essence of Portuguese style and architecture while never sacrificing authenticity. It is a cozy, welcoming neighborhood that puts those who live there steps away from sweeping views of the surrounding city and Tagus River.
Why Alfama real estate?
Lisbon's real estate market is steadily growing, and the center of investment is in the city's historic neighborhoods, including Alfama. The real estate in this area has enormous potential while offering unexpected delights, such as balconies overlooking the streets below, hidden gardens and outdoor spaces, and stylishly renovated interiors.
The real estate market in Alfama
Alfama real estate ranges from one-bedroom apartments to multiple-apartment buildings and offers great potential for both short- and long-term rental.
Visit our article Lisbon Apartments for Rent for more information.
This village within a city is home to a wide variety of residents. From the Portuguese families who have lived in Alfama for generations to the foreign expats who seek refuge from the fast life and local artists, there is a community for everyone. A recent surge of investment into the neighborhood has also seen an influx of short-term rental properties and lodging for tourists.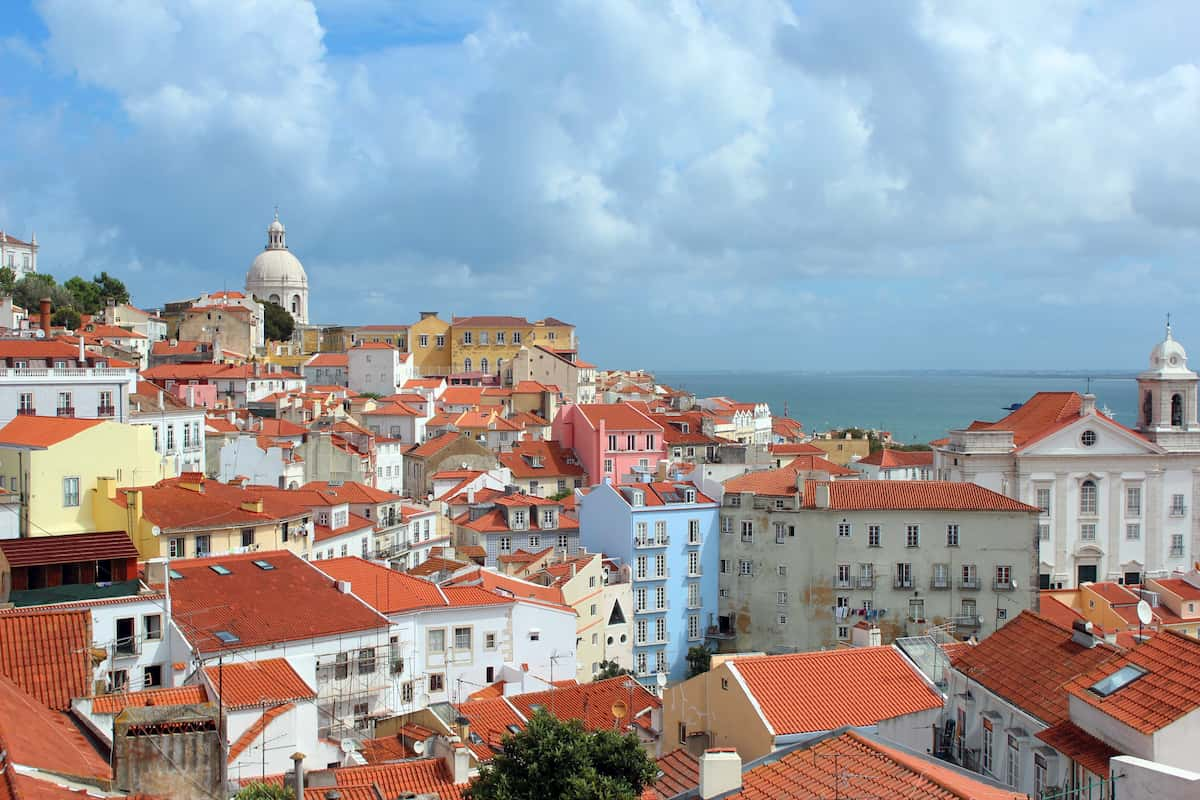 The price of real estate in Alfama, Lisbon
The prices of real estate in Alfama range from €7,000 – €8,000 per square meter.
Living in Alfama property
Due to the neighborhood's location on a steep hill, transportation is limited in the area. Buses and trams pass through accessible streets and further downhill towards the river, a train and metro station provide service to the greater Lisbon area. Those who live in Alfama get around mostly on foot.
Expert advice
A typically tranquil and welcoming neighborhood, Alfama offers plenty of property options and investment opportunities. It is an ideal location for those looking to rent out their property as the area is a hotspot for tourists and expats and offers high returns on rentals.
Take a look at our guide to buying real estate in Lisbon for more information about the market.