Updated: October 16, 2023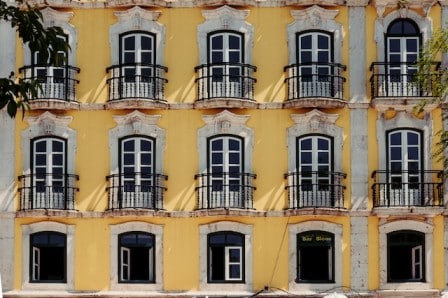 Alfama is the heart of Lisbon. The birthplace of soulful Portuguese music, Fado, Alfama preserves Portuguese tradition with its crooked and winding cobblestone streets, family-owned restaurants tucked into corners, and year-round festivals and music. The imperfect preservation of the area, with its colorful buildings covered in chipped paint and intricately tiled facades, makes those who step foot in Alfama feel as if they are traveling back in time.
Alfama real estate manages to capture the essence of Portuguese style and architecture while never sacrificing authenticity. It is a cozy, welcoming neighborhood that puts those who live there steps away from sweeping views of the surrounding city and Tagus River. The impressive São Jorge Castle, along with the Panteão Nacional, are the centerpieces of the neighborhood, both situated in the historic center of the neighborhood. You can visit the São Jorge castle to enjoy incredible views, both of the city and of the 25 de Abril Bridge in the distance.
Prospective buyers looking to move to Portugal in search of authentic charm, winding streets, and to get to the heart of the city should certainly consider Alfama.
Why Alfama real estate?

Lisbon's real estate market is steadily growing, and the center of investment is in the city's historic neighborhoods, including Alfama. The real estate in this area has enormous potential while offering unexpected delights, such as balconies overlooking the narrow streets below, hidden gardens and outdoor spaces, and stylishly renovated interiors.
The Real Estate Market in Alfama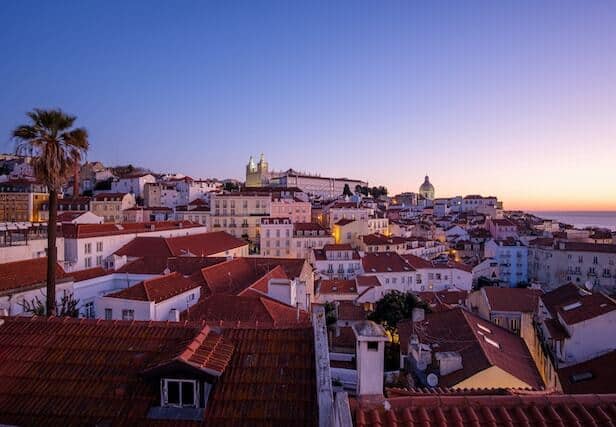 Alfama real estate ranges from one-bedroom apartments to multiple-apartment buildings and offers great potential for both short- and long-term rental.
Visit our article Lisbon Apartments for Rent for more information.
This village within a city is home to a wide variety of residents. From the Portuguese families who have lived in Alfama for generations to the foreign expats who seek refuge from the fast life and local artists, there is a community for everyone. A recent surge of investment into the neighborhood has also seen an influx of short-term rental properties and lodging for tourists.
The price of real estate in Alfama, Lisbon
The average property prices for Alfama (in the Santa Maria Maior neighborhood) were €6,791 per m² in 2022. Graça, slightly to the north, could also be a good option for buyers, with the charm of Alfama but without the heady footfall of tourists. The average asking price for property in the Graça district (in the São Vicente neighborhood) is slightly cheaper than Alfama, with prices standing at €5,115 per m² in 2022.
Living in Alfama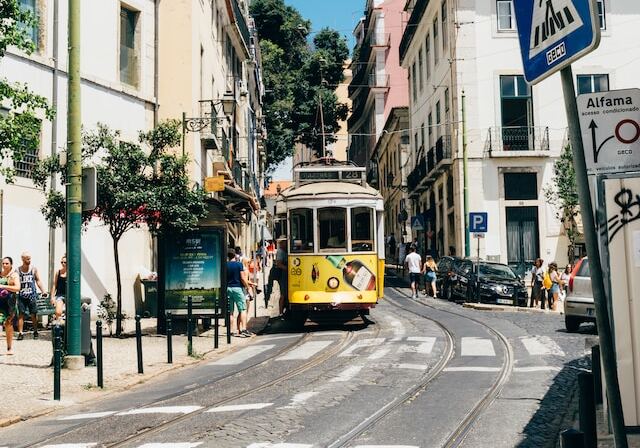 Due to the neighborhood's location on a steep hill, transportation is limited in the area. Buses and trams pass through accessible streets and further downhill towards the river, and a train and metro station provides service to the greater Lisbon area. Those who live in Alfama get around mostly on foot and often will have to face hilly terrain. However, for those who want to be a short walking distance from the center of town, Alfama is an excellent location. Plus, as Alfama is located on a hill, you will have stunning views of the city, such as from the Miradouro de Santa Luzia and the Miradouro de Graça.
The flea market in São Vicente, close to Alfama, is also well known; the Feira da Ladra is a used object fair that dates back to the 13th century where you may be able to find unexpected gems. Alfama also has many cultural events going on throughout the year, plus many different bars and restaurants, with the winding streets coming alive at night.
Alfama in Pictures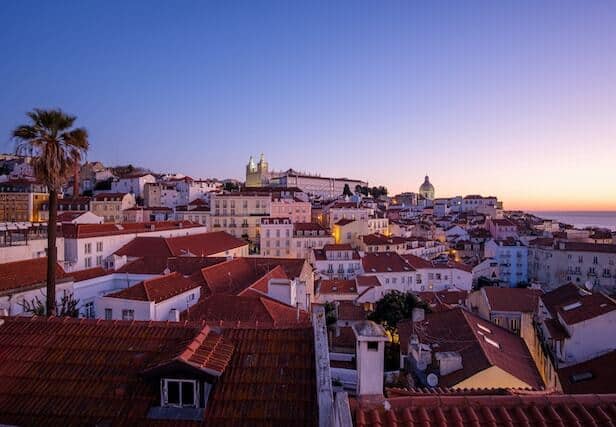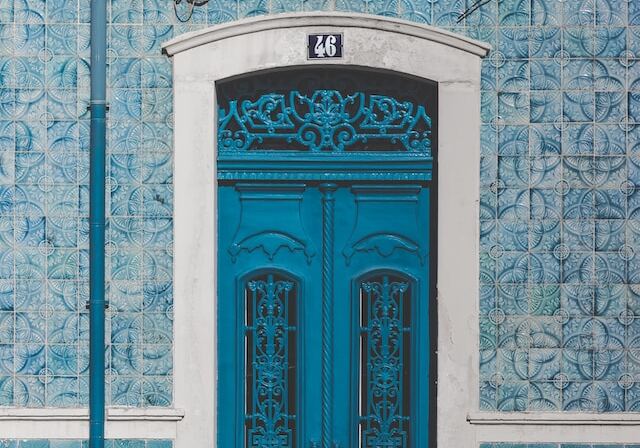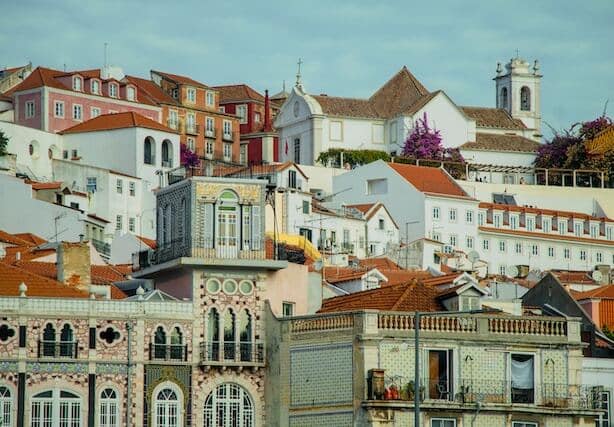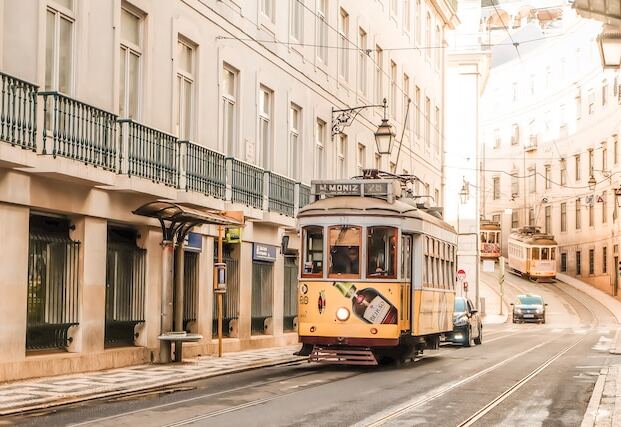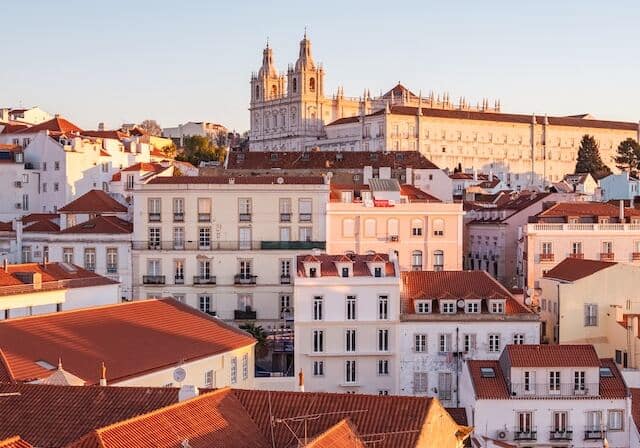 Goldcrest: Why Work With Us
Goldcrest is a buyer's agent based in Portugal. We provide an unrivalled service for our clients, working alongside them from sourcing properites through to aquisition and aftercare. We are your one point of contact to ensure all your needs are met, including assisting you with narrowing down locations, negotiating the best possible price, and connecting you with our network of experts, from surveyors to tax accountants.
A typically tranquil and welcoming neighborhood, Alfama offers plenty of property options and investment opportunities. It is an ideal location for those looking to rent out their property, as the area is a hotspot for tourists and expats and offers high returns on rentals. If searching for property in Alfama, you should consider working with a real estate agent.
A Lisbon real estate agent will be able to assist you with discovering the perfect property for you, whether you want to find to secure an excellent investment in a central location or a house a little out the city.
Bear in mind the different between a real estate agent and a buyer's agent. While a real estate agent will work on behalf of the seller, and will recieve a higher commission for a higher sale, a buyer's agent works solely on behalf of the buyer, ensuring they have access to the best properties at the best posisble price.
Take a look at our guide to buying real estate in Lisbon for more information about the market.
Frequently Asked Questions about Alfama Lisbon Real Estate
What property types can you find in Alfama, Portugal?
You'll find many different property types in Alfama, from apartments with balconies that look out onto the enchanting cobbled streets to townhouses. If you are looking for your dream property, Alfama may be the place for you. However, bear in mind that Alfama can be quite touristic. Graça real estate, in the next-door neighborhood, is a quieter option to consider.
Properties for sale in Alfama Lisbon come in many different shapes and sizes while continuing to embrace traditional architecture. These days, you'll find many properties have additional features, such as air conditioning and additional security. Some of the best properties in Alfama will have modern interiors that retain their traditional architecture, ensuring the best of both worlds.
How much are property prices in Alfama?
If you are looking to buy property in Alfama, the oldest district in Lisbon, the average property prices for Alfama (in the Santa Maria Maior neighborhood) were €6,791 per m² in 2022. A growing number of expats and investors have been snapping up property in Lisbon. While wealthy investors may consider Alfama as an investment opportunity, if you are looking for property for sale in this part of the city, you may find property bargains here. 
Is Alfama a good neighborhood to live in?
Alfama, located in Lisbon, Portugal, is an excellent place to live due to its rich history, vibrant culture, and stunning views of the city and the Tagus River. The neighborhood offers a strong sense of community, with quaint cafes and local markets. However, it may not be for everyone, as it can be hilly, noisy, and crowded, given that it is a top tourist destination.