Areeiro
Areeiro is a lively, residential area marked by beautiful buildings and a strong commercial zone, with some of its most popular shopping stores located on the main streets of Joao XXI, Avenida Roma, and Guerra Junqueiro.
The district attracts outdoor enthusiasts to its vast green spaces and running paths while also drawing in families to its tranquil mini-neighborhoods, including São Miguel and Arco do Cego. The Bela Vista park is one of Lisbon's largest open spaces, often used to host concerts and festivals in the summer months.
One of Lisbon's best attractions, the Fonte Luminosa, is the star of the area, a fountain complete with colorful water shows throughout the day and evening.
Why Areeiro real estate?
Areeiro real estate is located in a prime district in Lisbon, well-served by public transport and boasting some of the city's most renowned schools. It has a chic, vibrant vibe that appeals to the younger crowds while also providing safety and privacy for families.
The real estate market in Areeiro
Foreigners are attracted to Areeiro for its Art Deco-style buildings and variety of housing options, ranging from small apartments to larger, stand-alone houses. It is popular for long-term rental investments or people looking to live in the area.
While foreign interest abounds in Areeiro, the district is also home to many Portuguese locals and families. It is located near the Instituto Superior Técnico, which draws students to its lively neighborhoods. Additionally, the area houses a large concentration of actors near the Areeiro roundabout, preserving the authentic expression that began during the Art Deco period.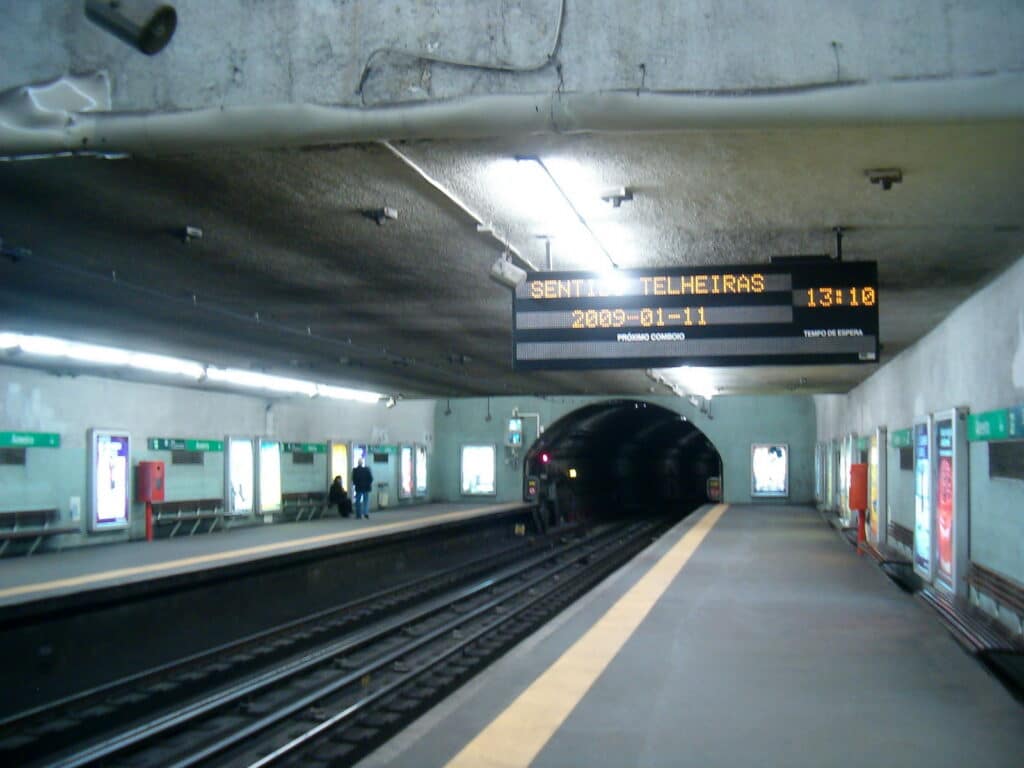 The price of real estate in Areeiro, Lisbon
Areeiro real estate ranges from €2,000 to €5,000 per square meter for apartments and hovers around €5,000 per square meter for houses.
Living in Areeiro property
Areeiro offers residents plenty to see and do, from its numerous restaurants and shopping stores to its green spaces and heritage sites. For practical purposes, the Hospital de Santa Maria and Lisbon Municipal Police station are conveniently found in this district.
The area is also well-connected to public transport, with four metro stations found in the area – Roma, Areeiro, Olaias, and Alameda – and various bus lines.
Located a short distance away in between Chelas and Olivais is the United Lisbon International School, hailed as one of the best in the city.
Expert advice
Areeiro is a high-value neighborhood both for investors and residents. Investments in apartments geared toward student rental yield high returns while investments in houses draw families and young couples for long-term rental.
Take a look at our guide to buying real estate in Lisbon for more information about the market.