Updated: October 19, 2023
Areeiro is a lively residential area located slightly to the east of Lisbon. The neighborhood is considered quite dynamic and modern and is marked by high-end apartments, beautiful buildings, and a strong commercial zone. The neighborhood's busy streets attract many young professionals, with some of its most popular shopping stores located on the main streets of Joao XXI, Avenida Roma, and Guerra Junqueiro. In this article, we'll take a look at Areeiro Lisbon real estate.
The district attracts outdoor enthusiasts to its vast green spaces and running paths while also drawing in families to its tranquil mini-neighborhoods, including São Miguel and Arco do Cego. The Bela Vista Park is one of Lisbon's largest open spaces, often used to host concerts and festivals in the summer months.
One of Lisbon's best attractions, the Fonte Luminosa, is the star of the area, a fountain complete with colorful water displays throughout the day and evening.
Why Areeiro?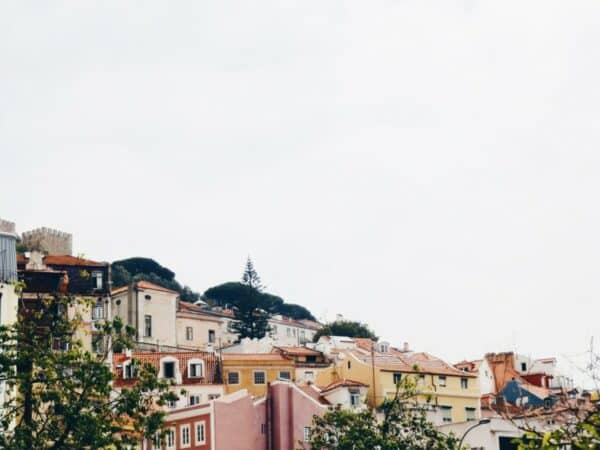 Areeiro is located in a prime district in Lisbon, well-served by public transport, and is close to some of the city's most renowned local and international schools. It has a chic, vibrant atmosphere that appeals to the younger crowds while also providing safety and privacy for families.
With its mix of property types – from luxury villas to modern apartments – you should be able to find properties that match your requirements easily. Whether you're a young professional looking for a modern apartment with a large balcony and magnificent view, a family with children looking for a ground-floor flat with a large terrace or garden, or a retired couple looking to enjoy your golden years in a four-bedroom apartment within walking distance of a train station, Areeiro is sure to deliver.
While some properties may be quite old, you'll find that many are remodeled with modern amenities. You will find properties with private parking, additional security, and air conditioning, for example. If you're in the market for something different – perhaps a four-bedroom apartment with en-suite bathrooms to accommodate a large family or a property with a swimming pool – you can use real estate websites as a starting point before working with real estate agents in Lisbon to help you find your ideal home.
The Real Estate Market in Areeiro
Foreigners are attracted to Areeiro for its Art Deco-style buildings and variety of housing options, ranging from small apartments to larger, stand-alone houses. It is popular for long-term rental investments or people looking to live in the area.
While foreign interest abounds in Areeiro, the district is also home to many Portuguese locals and families. It is located near the Instituto Superior Técnico, which draws students to its lively neighborhoods. Additionally, the area houses a large concentration of actors near the Areeiro roundabout, preserving the authentic expression that began during the Art Deco period.
Check out our article: Lisbon Neighborhoods Close to International Schools.
Property prices
Property prices in Areeiro are a little lower than the average in Lisbon City. In 2022, the average asking price for property in Lisbon was €6,233 per square meter in 2023, while the average property price for a property in Areeiro was €5,777. Note that this is the average asking price, and the transaction cost can be either higher or lower than this figure. When it comes to the sales price for a mid-range property in Areeiro, this will, on average, cost you €4,268, while a high-range property will cost you €6,079 per square meter. 
Of course, the cost of a property will depend on many factors – size, amenities, proximity to the city center, and more. As we mentioned above, you may find it useful to search real estate websites to get an overview of the market or contact selected estate professionals, such as Goldcrest, to get an idea of the types of properties available. Having a realistic view of the Areeiro property market can help you define your search criteria, making your property search more efficient and less stressful.
Investment potential
Rental yields in Areeiro stood at 3.89 percent in 2022. This part of Lisbon City is perfect for long-term rentals, given the number of digital nomads, families, students, and young professionals who are looking for a place to live long-term. However, if you are looking to buy-to-let, this is also a lucrative option. Lisbon experienced 5.4 million overnight visitors in 2022, showing the high demand and potential for a high return on your investment if you choose to buy property to rent out in the short term. If you are considering buying property as an investment option, you may want to find a property manager in Lisbon to handle the property on your behalf.
Future predictions
Lisbon has registered a 50 percent growth rate from 2017 to 2022, and this increase looks set to continue to rise in the future. Buying in Areeiro, in particular, can be considered a good investment. Firstly, whether you are looking to rent out your property in the short or long term, you will find tenants. Secondly, if you are buying to gain capital appreciation, it is highly likely that this part of the city will continue to be popular as it is perfect for expats and investors, located a convenient distance from the city center, but without the heady footfall of tourists.
Living in Areeiro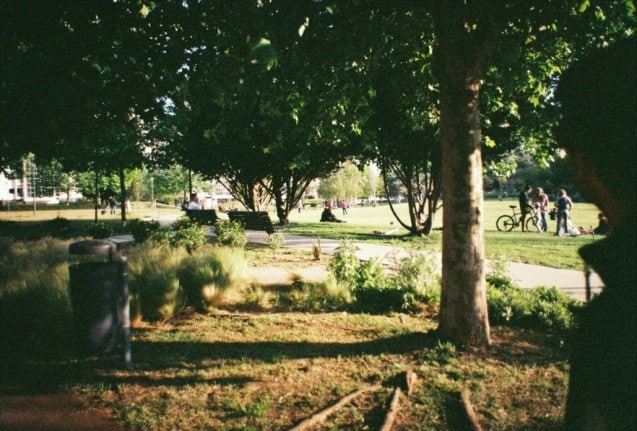 Areeiro offers residents plenty to see and do, from its numerous restaurants and shopping stores to its green spaces and heritage sites. For practical purposes, the Hospital de Santa Maria and Lisbon Municipal Police Station are conveniently located in this district.
The area is also well-connected to public transport, with four metro stations found in the area – Roma, Areeiro, Olaias, and Alameda – and various bus lines. Located a short distance away between Chelas and Olivais is the United Lisbon International School, hailed as one of the best in the city.
Additionally, the neighborhood's many parks and green spaces have attracted remote workers and digital nomads, leading to an increase in coworking spaces such as Hub55 and Nau Coworking. As we mentioned, the neighborhood is not as popular with tourists as other parts of Lisbon City, meaning you'll be able to enjoy an authentic Portuguese experience when choosing to reside here.
If you'd like some more info on the perks of living in the Portuguese capital, you can check out our article, Living in Lisbon.
Goldcrest: Who We Are and How We Can Help You
Areeiro is a high-value neighborhood both for investors and residents. Investments in apartments geared toward student rentals or for tourists yield high returns, while investments in houses draw families and young couples looking for long-term rentals. 
If you're interested in investing in Areeiro real estate, contact Goldcrest. We are a local buyer's agent situated in Portugal. We provide insightful real estate expertise and strategic advice. From sourcing to property acquisition, we help clients identify outstanding investment opportunities in some of Portugal's finest locations. And, there is certainly no shortage of incredible neighborhoods in Lisbon.

A crucial benefit of working with a buyer's agent to purchase property in Portugal is that, unlike real estate agents who work on behalf of the seller and get a higher commission for a higher purchase, a buyer's agent works solely on behalf of you, the buyer. With no conflict of interest, we can help you secure your dream property at the best price possible.
Whether you're a couple looking for a bright apartment, a family looking to relocate, or an investor looking for new properties or land to develop, our team of experts can help you find the right property without the hassle or fuss. Contact us to get the ball rolling on your Portuguese real estate investment.
Take a look at our guide to buying real estate in Lisbon for more information about the market. 
Frequently Asked Questions about Real Estate in Areeiro, Lisbon
What is the average price for a luxury home in Areeiro, Lisbon?
The average price for a luxury home (high-range property) in Areeiro is €6,079 per square meter. The price will vary depending on factors such as the size of the property and its location within Areeiro. 
What property types are available in Areeiro?
From modern luxury apartments to more modest townhouses, you'll find many different property types in Areeior. Whether you are looking for a lovely apartment for a couple or a more spacious property to move to Lisbon with family, you'll find plenty of options. 
Why should I consider Areeiro?
Areeiro is a charming neighborhood that seems to have something for expats from all walks of life. Digital nomads will find coworking spaces, families will come across top schools and green spaces, and investors will find investment opportunities for both long and short-term rentals.