Updated: November 21, 2023
Long-Term Rentals In Lisbon
Long-term rentals in Lisbon are popular among individuals looking to explore this bustling Portuguese city for a longer period of time. They are usually more affordable than short-term rentals and provide a convenient alternative if you are not yet ready to purchase a property – or perhaps need more time to find the perfect place for you. In this article, we'll look at the different types of properties available for long-term rentals, as well as why you should consider renting in Lisbon.
First things first – what is a long-term rental? Well, it's a property that a landlord chooses to rent to a tenant for an extended period of time, generally six months to a year. During this period, the rental amount is fixed, and a lease or rental contract is signed by both parties, detailing their responsibilities and obligations.
As you can imagine, housing and apartments in Lisbon are sought after by a variety of individuals – students looking for student accommodation, professionals moving to Lisbon for work and looking for long-term accommodation, and even digital nomads looking to stay in the city for a few months. You'll even find luxury apartments and villas to rent, such as in Chiado and Príncipe Real. So, what are the pros and cons of long-term accommodation in Lisbon?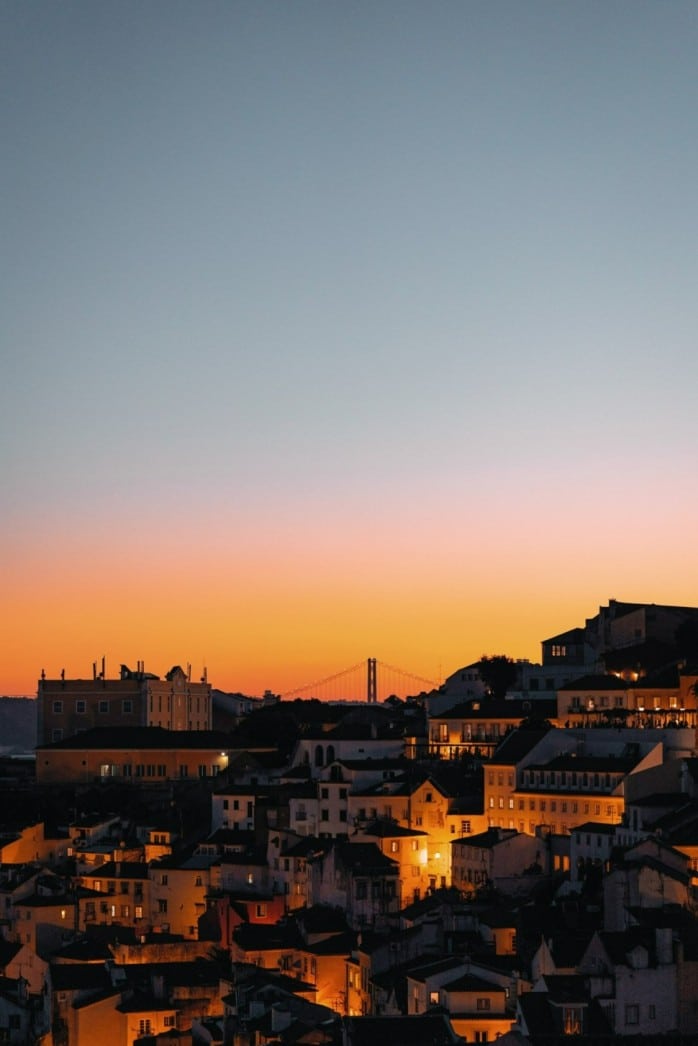 The Advantages and Disadvantages of Long-term Rentals
Advantages
Long-term accommodation is popular for a number of reasons. For landlords, long-term rentals mean a guaranteed income for a fixed period of time. It also means lower maintenance costs and damage to property, as tenants are generally more invested in maintaining the condition of a property they are occupying for a significant period. With the high demand for housing in Portugal, you're also likely to have no problem finding a tenant.
Another advantage for the landlord is the option of utilizing the services of a property management company that will screen the tenant, run all necessary checks, and handle much of the rental process for you. Their expert knowledge helps to minimize any risks associated with long-term rentals.
As mentioned above, long-term rentals offer you, the tenant, the flexibility of movement. When you purchase a property, you are committing to one specific area or neighborhood on a more permanent basis. Long-term rentals, however, are slightly less permanent, allowing you to live in different areas of Portugal and really immerse yourself in what they have to offer. You also have security knowing that your accommodation is guaranteed for a fixed period and at a fixed price. This can also work out more affordable in the long run, as landlords cannot increase the rent during the lease period unless otherwise stated in the lease agreement. This also means that you can easily budget for this period, an aspect particularly helpful for families and digital nomads.
Another advantage is the option to rent long term furnished rentals in Lisbon, Portugal. While this may increase the monthly rent slightly, many find it appealing to move in and immediately live comfortably rather than having to furnish the apartment themselves.
Disadvantages
Of course, there are some limitations. As mentioned, the rent for this period is fixed, so you won't be able to increase your prices during peak tourist seasons. There is also less flexibility for you as the landlord, as you cannot make use of the property yourself while the tenant is living there.
As Portugal's capital city, Lisbon is a popular location for long-term rentals. Known as the 'City of Light,' thanks to its fabulous weather, Lisbon has a vibrant culture and a relatively affordable cost of living compared to other major European cities. Additionally, the city is known for its excellent food, historic architecture, and proximity to stunning beaches, making it an attractive destination for those seeking the perfect balance between work and play. The city's public transportation system is also efficient and affordable, making it easy to navigate and explore all that Lisbon -and the rest of Portugal – has to offer.
Check out our article: The Ultimate Guide to the Best Neighborhoods in Lisbon.
Types of Apartments and Properties Available
With a growing number of expats and digital nomads seeking a better quality of life, Lisbon has a wide range of apartments and houses available for long-term rent. On average, the monthly rent for a one-bedroom apartment in the center of Lisbon is €1,247, according to Numbeo. Outside of the center, a one-bedroom apartment costs an average of €817 per month. On the more expensive end of the spectrum, if you're looking for something more glamorous, it's possible to find luxurious seven-bedroom villas for around €35,000 per month. 
As you can see, a great variety of properties are available at various prices. The right one for you will depend greatly on what your needs are. It's important to remember that the price will be determined by the location of the property, its size, and the amenities included. A two-bedroom apartment with wifi on the outskirts of the city will be more affordable than a three-bedroom house in the city center with a swimming pool. Still, the right option for you will depend on your budget, the purpose of your stay, and whether you're living alone or with your family. This is why it's essential to know what you're looking for before you start your search. Also, if considering a long term rental, make sure to determine if the property has central heating, air conditioning, etc. 
You can read more in our article: Lisbon Apartments for Rent.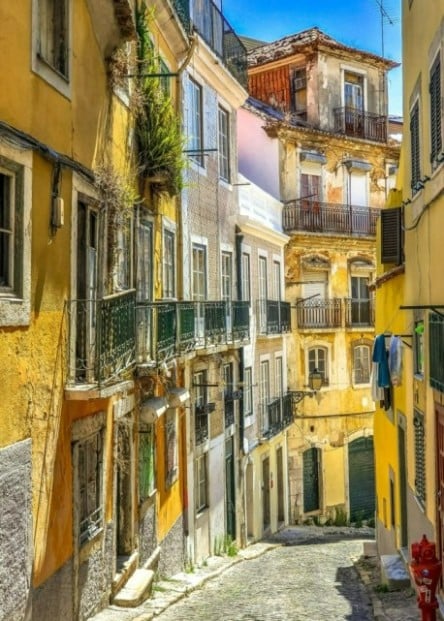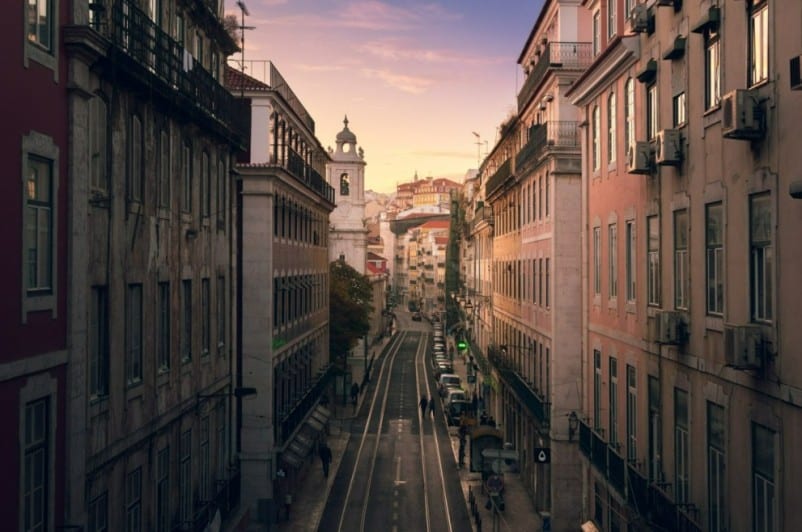 How to find long-term rentals in Lisbon?
So, now that you know what's available, you're likely wondering how to find these properties. Luckily, you have several options to find a long term rental in Lisbon. You can go online and search for properties using real estate portals such as Idealista or Supercasa. These websites have handy filters that you can use to refine your search and narrow down exactly what is available that meets your requirements.
Alternatively, you can make use of a real estate agent or buyer's agent, like Goldcrest. These agencies have expert knowledge of the Lisbon property market and can offer professional advice tailored to your unique circumstances. For example, working with Goldcrest can give you access to exclusive properties that you won't find elsewhere on the market. 
Goldcrest: Who we are and how we can help you
Contact Goldcrest if you're looking for long-term rentals in Lisbon, Portugal. We are a buyer's agent that is based in Lisbon. We provide expert impartial advice on real estate investments and how to buy property in Portugal. From scouting out the perfect property through to property acquisition, we have you covered. Our team of skilled experts is available to solve all your real estate doubts, offering insightful expertise and strategic advice. We are focused on securing the best deal for you.
Keep reading
If you'd like to keep reading, the following articles may interest you:
Frequently Asked Questions about Long-Term Rentals in Lisbon
Can I rent long-term in Portugal?
Yes, it is possible to rent a property long-term in Portugal. Long-term rentals are available for apartments, houses, villas, and more and are generally for a period of six months to a year. If you are looking to move easily to the Portuguese, you'll find plenty of fully furnished apartments for rent in Lisbon, Portugal, so that you can set up shop without having to worry about purchasing furniture. 
If you look a little outside the city, you should be able to find cheap apartments for rent in Lisbon, Portugal, although this will also depend on the size of the property, amenities, and location. The most expensive properties to rent are located in Prinípe Real, Chiado, and Avenida da Liberdade.