Updated: September 18, 2023
If you were to drive just over an hour northwest of Lisbon to the stunning Portuguese Silver Coast (Costa de Prata), you'd come across Caldas da Raina. A charming spa city, Caldas da Rainha has long been sought after for its sulfuric waters, which are considered an excellent treatment for skin and bone ailments. Alongside the long-held health benefits of the city – indeed, Caldas da Rainha translates to "Spas of the Queen" – you'll find that Caldas da Rainha real estate could be a fantastic investment, with affordable houses for sale in a magnificent part of Portugal.
In this article, we're going to delve into this wonderful part of the country and why this specific city on the Silver Coast could be the ultimate place for you.
The Allure of Caldas da Rainha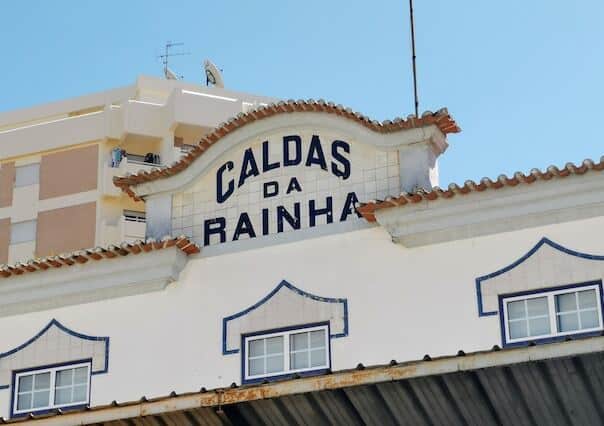 As we've mentioned, Caldas da Rainha is a charming thermal spa town on the Silver Coast, known for its sulphur-rich waters. The city's name, "Spas of the Queen," originates from a visit by Queen Leonor, who was captivated by the town's therapeutic thermal springs, leading to the city boasting a royal history dating back to her time in the late 15th century.
Today, Caldas da Rainha offers a taste of luxury to all its visitors, plus outstanding views of the Atlantic Ocean. The nearby Foz do Arelho beach is a superb location for swimming, featuring a beachside promenade lined with tempting ice cream vendors, cozy cafes, and delightful restaurants. Foz do Arelho is an ideal destination for families or retirees seeking a sandy retreat by the sea. The Lagoa de Óbidos (Obidos Lagoon) is another must-visit, a beautiful, picturesque lagoon where you can get your fill of the great outdoors. And, to get your fix of one of the best beaches in Portugal, check out Praia Da Areia Branca. You will find many places to enjoy water sports along the stretch of coastline nearby. Plus, if golfing is what you are into, you'll find world-class golf courses on the Silver Coast.
The gastronomy is excellent, with the ocean providing fresh seafood and fish dishes that you can either enjoy in local Portuguese eateries or higher-end restaurants. There are also many festivals close at hand, such as the Óbidos Medieval Festival, where you can dress up in Medieval attire and enjoy the impressive Óbidos Castle.
Current Real Estate Market Trends
If you want to find affordable property in Portugal, the Silver Coast is a good place to consider. While the Algarve has long been a hotspot for expats and foreign investors snapping up property, the Silver Coast provides a calmer, more authentic side to Portugal.
Now, if you look for property for sale in Caldas da Rainha, you may be pleasantly surprised by the prices on offer. Just a little less expensive than properties in Peniche, the average asking price for a villa in Caldas da Rainha stood at €1,640/m2 in 2022.
If you are looking for land for sale in Portugal, you will also find affordable plots of land at affordable rates. You can find out more in our article: Land for Sale in Portugal: Your Definitive Guide.
In addition to the affordable prices, you will also find many property types available in Caldas da Rainha. Whether you are looking for land to construct your dream home from scratch, a spacious house to move to with family, or a lovely beachside villa, there are many options on the table. You will also find quite a few modern apartments and houses for sale in this region. Many will even have a private swimming pool, big patio or garden, or come with a parking lot.
Investment Potential
Caldas da Rainha is a good place to consider if you are looking for a house to move to a quieter part of Portugal, where it is easy to get to both Lisbon (just over an hour away) and Porto (just over two hours away). Its strategic location on the Silver Coast is perfect for families looking for spacious – yet affordable – properties – where they can enjoy the delights of beautiful beaches as well as the very best nature that Portugal has to offer.
Prospective investors may be better placed to invest in more tourist-heavy parts of the country. However, as the Silver Coast continues to catch the eye of expats, it could be a good time to secure a lovely property at an affordable rate. Properties for sale in this part of Portugal are generally more affordable than in other areas. The parish of São Martinho do Porto to the north of Caldas da Rainha and Foz do Arelho to the northwest are good places to consider if you are looking for a house.
Property for Sale Caldas da Rainha: Key Considerations
Whether you are buying a lovely countryside house, a modern apartment, or a waterfront property, here are some key considerations that you'll want to take into account.
Firstly, ensure you do your due diligence and work with an experienced real estate lawyer who will be able to conduct thorough checks on both the property and the seller to ensure everything is in order. Also, if you want to ensure that the house that you are buying has no problems, either with its interior or exterior, it can be worth seeking the assistance of a property surveyor in Portugal.
Investing in Caldas da Rainha's property market comes with challenges, including seasonality affecting rental income. The region experiences tourism peaks during the summer months, potentially leading to high rental yields, but off-season periods may see reduced demand and lower income. It is also important to note that Caldas da Rainha is not typically a tourist hotspot. Investors must plan for income fluctuations to mitigate the risk of seasonality impacting their investment returns.
Goldcrest provides a complete service tailored entirely to your needs if you are looking for a real estate professional to work with on the Silver Coast. We understand that no two clients are the same, and we will work with you throughout the process, from sourcing property through to acquisition. We will offer you a selection of properties that fit your criteria, including properties not listed elsewhere on the market, helping you uncover your dream property.
Property for Sale Caldas da Rainha: How to Buy Property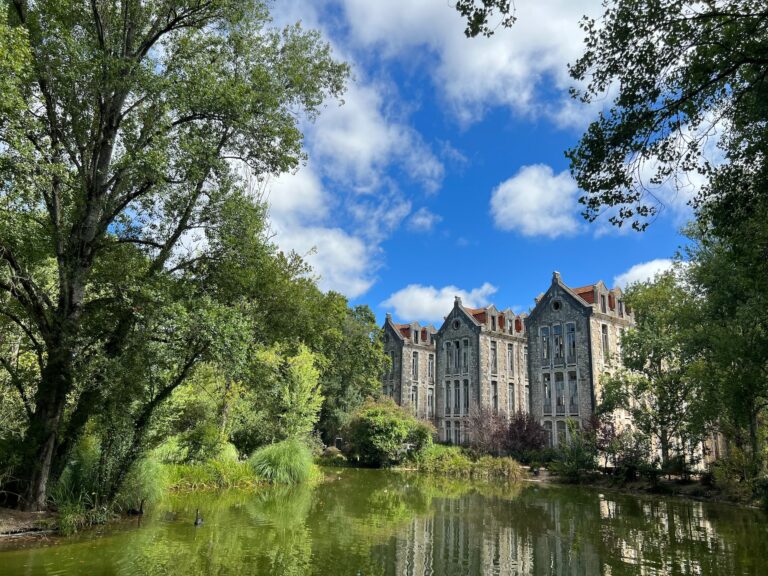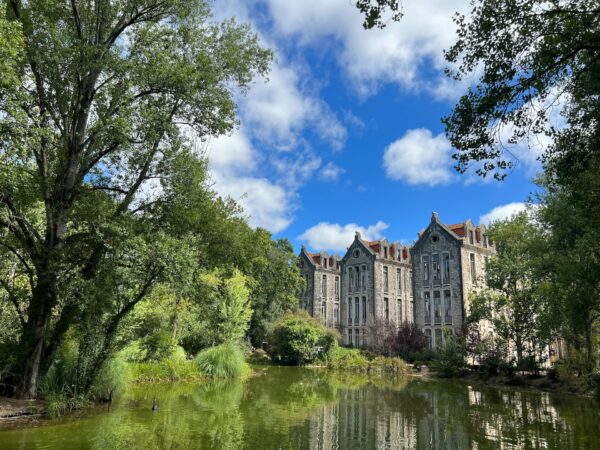 The buying process in Caldas da Raiha on the Silver Coast is the same as anywhere else in Portugal and can be broken down into the following steps:
Step 1. Decide whether you'd like to take out a mortgage to finance your property.
Step 2. Search and settle on the perfect Portugal property
Step 3. Negotiation
Step 4. Reservation Agreement
Step 5. Promissory Contract (CPCV)
Step 6.  Sign the Escritura (Final Deed)
So, is Caldas da Rainha the right place for you?
Located on the Silver Coast, quite close to both Lisbon and Porto, you will have easy access to the two largest cities in Portugal. With spacious houses and modern apartments to check out, Caldas da Rainha is perhaps best suited for those looking to relocate to Portugal and secure a lovely house close to nature to enjoy beautiful views of the Atlantic Ocean.
This is also an excellent option if you are considering retiring to Portugal and looking for a quieter part of the country whilst being able to enjoy water sports, golfing, yoga, or an array of other activities. With affordable properties, investors will likely be able to secure a nice return on their investment, but they should bear in mind that Caldas da Rainha is not one of the main tourist hotspots – as such, seasonality may impact their investment.
Goldcrest: How We Can Help You
Goldcrest is a buyer's agent that is based in Lisbon. We provide expert, impartial advice on real estate investments and how to buy property in Portugal. From scouting out the perfect property through to property acquisition, we have you covered throughout the process.
If you are looking to purchase property in Portugal, don't hesitate to get in touch. Our team of skilled experts is available to solve all your real estate doubts, helping you with the property search and offering insightful expertise and strategic advice.
Why choose Goldcrest?
Local knowledge: With offices located across Portugal, our presence nationwide allows us to assist you personally across the country.
Independent service: As an independent buying agent, we do not represent any development or project. Our service is entirely tailored toward each individual client, providing you with everything you need to secure the perfect property at the best possible price. As an impartial advisor on the market, we work solely on behalf of our client and provide a service tailored to your needs and requirements.
Streamlined process: Our real estate agents speak English and Portuguese, and our service is completely focused on providing you with a hassle-free buying experience, saving you time.
Experienced team: Our expert real estate team has a vast local knowledge of the Portuguese property market. We have cutting-edge technology and metasearch tools at your disposal to provide full market coverage, ensuring the best investment choices and negotiated prices.
Network of partners: Lawyers, property management services, builders, architects, designers, and landscape gardeners, again saving you time and hassle by providing you with trusted experts in their field of work.
Member of the AIPP (Association of International Property Professionals), delivering company best practices and upholding professional values.
Frequently Asked Questions about Caldas da Rainha Real Estate for Sale
What is the current real estate market like in Caldas da Rainha?
The Caldas da Rainha real estate market has been experiencing steady growth in recent years. Located on the Silver Coast, it's known for its popularity among both local and foreign buyers, thanks to its attractive location near the sea and relatively affordable property prices. Prices have been on the rise, but it remains one of the most affordable parts of the country to discover properties with sea views.
What types of properties are available for sale in Caldas da Rainha?
Caldas da Rainha offers a variety of properties for sale, including villas, townhouses, luxury homes, and even some rural properties. You will also come across modern apartments for sale in Caldas da Rainha, Portugal. Coastal apartments and properties with proximity to the beach are often highly sought after. The market caters to a range of budgets and preferences, making it accessible to both investors and those seeking a primary residence.
If you are looking for Caldas da Rainha property for rent, perhaps to use as a base to scout out potential properties to purchase, you will also find various options, many at quite affordable rates.
What is the average price range for properties in Caldas da Rainha?
The average asking price for a villa in Caldas da Rainha, on the Silver Coast, stood at €1,640/m2 in 2022.