Updated: September 5, 2023
If you are contemplating purchasing land for sale in Portugal, then this article is your go-to guide on the subject. From delving into the benefits of Portugal land to touching upon regulations to be aware of, we have you covered. 
Introduction to Portugal
Portugal, located on the Iberian Peninsula of Southern Europe, has become one of the most sought-after countries to buy real estate in recent years, with more properties than ever before being snapped up by investors and expats. From the captivating capital, Lisbon, and the sun-drenched Algarve region of Southern Portugal to the delights of Porto in Northern Portugal, with the picturesque Douro River flowing through the city and providing a unique setting for potential buyers, Portugal has much to offer. And if you are looking for land to buy, you'll probably be pleasantly surprised by its affordability.
Why Portugal?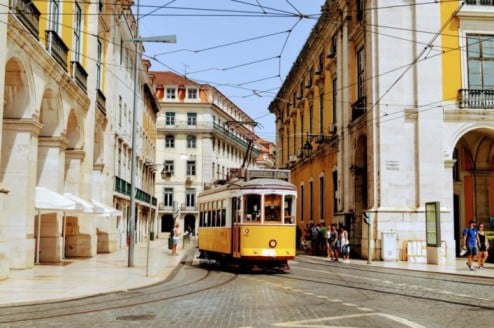 First things first, if you are looking to buy property or land in Portugal, you will likely find it to be quite reasonably priced, particularly if you buy outside Lisbon, Porto, and other popular areas. Portugal land and inland properties, in particular, are a smart investment and are usually much more affordable than purchasing a new buy. The biggest advantage, however, comes with the ability to literally build your dream home from scratch, creating the perfect property for you and your family.
When it comes to living in Portugal, you'll be able to enjoy the following benefits:
Enjoy a high quality of life in South Western Europe, Portugal boasts an excellent healthcare service, top international schools, a rich culture, and more than 300 days of sunshine per year.
The NHR program allows expats to tap into attractive tax advantages for up to ten years.
After legally residing in the Portuguese Republic for five years, there is the possibility to apply for permanent residence and Portuguese citizenship, provided you meet all the requirements under Portuguese nationality law, as defined by the Portuguese government.
With stunning landscapes, pristine beaches, and bustling cities, Portugal has plenty to offer any type of profile, whether you are a young professional, family, or retiree.
Compared to England, the USA, and other Northern European countries, Portugal is a very affordable country, from public transportation to eating out at restaurants.
Portugal is one of the safest countries in the world, clocking in sixth position in the 2022 Global Peace Index.
English is widely spoken in Portugal.
Benefits of Buying Land in Portugal
Looking specifically at the benefits of buying land in Portugal, the resilience of the property market comes to mind. In this section, we'll delve into some of the key advantages of investing in Portugal land.
The stability of the Portuguese real estate market
Investing in land in Portugal offers the advantage of tapping into a stable and well-regulated real estate market. Portugal's real estate market has cemented itself as one of the most sought-after in Europe, creating an environment that fosters investor confidence; plus, the fact that there are no regulations on foreigners buying property makes the process of purchasing much easier. This stability is particularly attractive to both domestic and international investors seeking a secure and low-risk property purchase.
Potential for capital appreciation and investment returns
The Portuguese real estate market presents an exciting potential for capital appreciation and favorable investment returns. Property prices in Portugal, especially in comparison to other European countries, offer an opportunity to enter the market at a relatively affordable cost. The strategic location of Portugal, coupled with its thriving tourism industry and ongoing infrastructure development, ensures a steady demand for properties. From mainland Portugal to the autonomous islands of Madeira and the Azores, the Portuguese real estate market has much to commend it. Particularly with the purchase of land – which is usually very reasonably priced – there is an opportunity to secure a nice return on your investment.
Affordability of land in Portugal
Purchasing land is much more affordable than buying a new build. To provide you with an example of buying land and construction costs in the Algarve, construction costs typically fall between €2,000 to €2,500 per square meter. The price of land is usually much lower, with prices in the interior parts of the Algarve going for as little as €100 – €300 per square meter. Buying land in rural areas in the north or in Central Portugal will likely be even more affordable. The cost of land will obviously depend on the Portugal land area.
You can use the Total Cost of Ownership estimation as a means to understand the potential costs of the project, from preconstruction to improving energy efficiency.
Properties and land are more generally more affordable than in neighboring Spain. If you are contemplating buying property in Spain or Portugal, both countries have much to offer.
Types of Land Available for Sale in Portugal
In Portugal, a diverse array of land types is on offer, providing opportunities for varied investments and developments. These encompass residential land, commercial land, and agricultural land.

Residential land

Commercial land 

Agricultural land
Residential land
Residential land in Portugal allows you to create your dream home from scratch. While for new builds, it may be difficult to make alterations to meet your vision and dreams of the perfect home, this is not an issue if you buy land.
Commercial land
Commercial land in Portugal is a canvas for entrepreneurial visions. From retail centers and office complexes to hospitality ventures and industrial sites, this land type facilitates the realization of business concepts. It can support economic growth by providing spaces for trade, commerce, and employment opportunities.
Agricultural land
If you've long dreamt of owning a vineyard on the Iberian Peninsula, then it may be worth buying agricultural land and supporting agricultural endeavors ranging from crop cultivation to vineyards. You can also boost the local economy and provide employment to the local population, depending on the scale of the project.
If you are looking to ultimately own a farm in Portugal, this article may come in handy: Best Places to Find Farms for Sale in Portugal. Farmhouses for sale in Portugal can be found across the country.
Land of Portugal: Top Locations to Consider
If you are considering buying land in Portugal but are not quite sure where to buy, then this section is for you. We will cover key areas on mainland Portugal that could be ideal areas to snap up land.
Algarve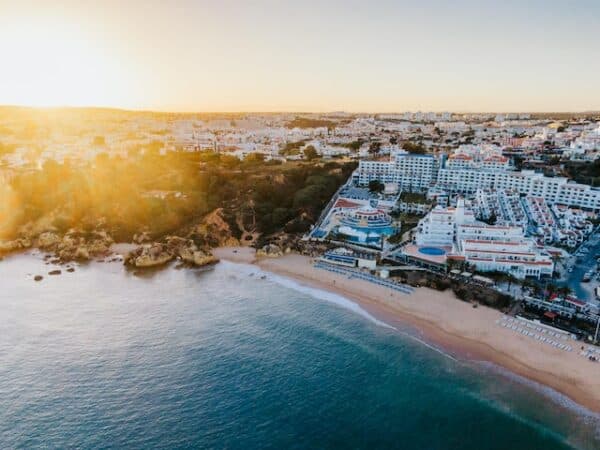 Southern Portugal is perhaps the best place to consider when thinking about buying land in Portugal. With splendid views of the Atlantic Ocean and a sublime climate, it's not really a surprise that so many retirees, families, and even celebrities have headed to the glorious Algarve region, one of the most drop-dead gorgeous parts of South Western Europe.
From an economic perspective, a project located in the Algarve offers favorable cost-effectiveness since, in the majority of instances, land prices are more budget-friendly compared to major urban centers such as Lisbon or Porto. Price will also depend on the location. For example, if you buy close to the Spanish border, which is less developed, or away from the Atlantic Ocean, you should find prices drop, whether you are looking for a house or land to buy.
Alentejo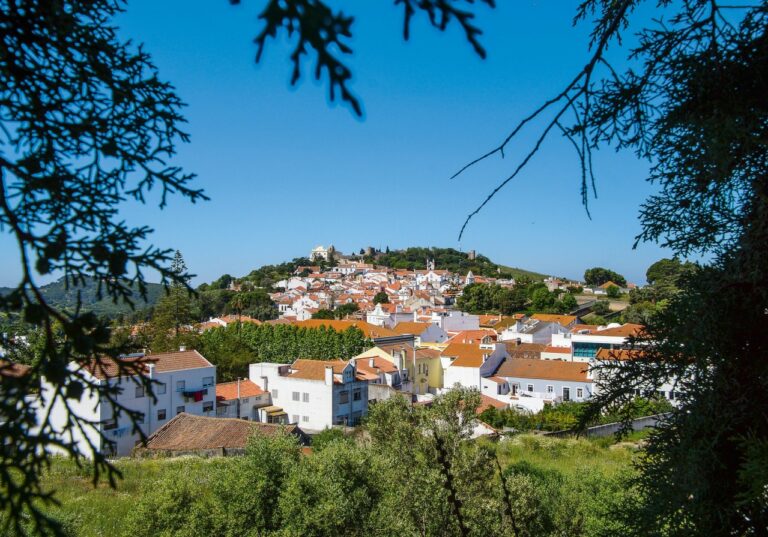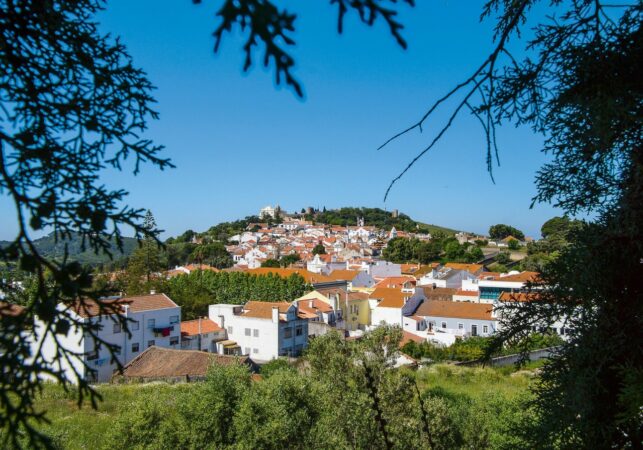 If you thought property in the Algarve was good for the wallet, in the Alentejo, just north of the Algarve, you'll find even more affordable prices on the table. Whether you are looking to build a country home from scratch or are looking to invest in agricultural land for sale with a total area large enough to foster wine cultivation, the Alentejo is your go-to.
The region is known as the breadbasket of Portugal, making it the ideal place to buy if you are looking to grow your own produce. Some of the best wines in the world also hail from here. From green rolling hills to hidden beaches, this region in Southern Portugal has much to offer.
Northern Interior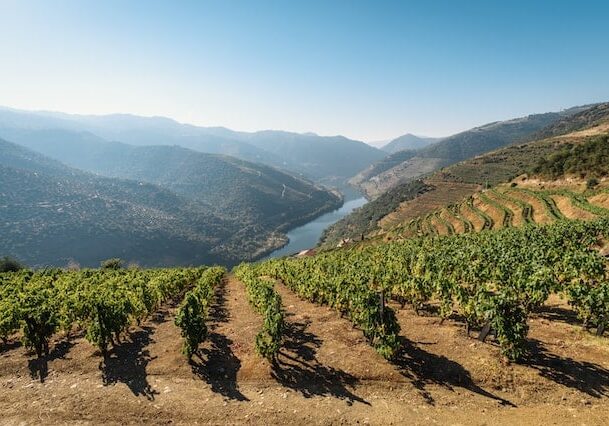 While Northern Portugal has a milder climate than Southern Portugal, buying here provides excellent value for money. Much of the north of the county is undeveloped, and with stunning mountains, the Douro River flowing through the heart of the region, and the Gerês National Park, this makes the north the perfect place location to buy for nature lovers. You'll find many stunning river beaches here – as you also do in Central Portugal.
If you are looking for land for sale in Portugal, this is another very affordable part of the country to buy in.
Central Portugal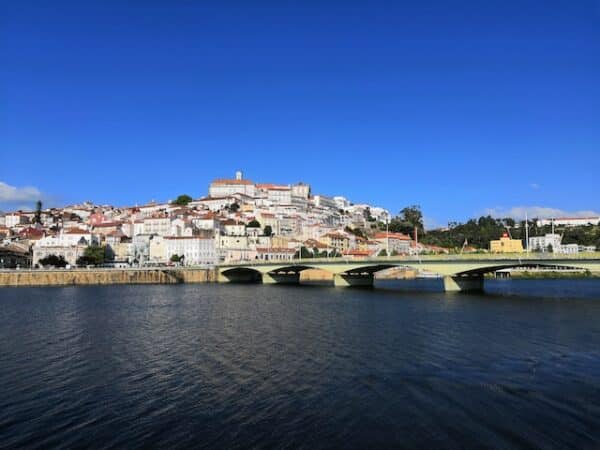 Buying land in Central Portugal offers a unique blend of natural beauty, affordability, and cultural richness. Places to consider include Santarém, land close to Coimbra, and along the Silver Coast. The region boasts a temperate climate, picturesque landscapes, and a slower pace of life.
With a lower cost of living compared to many Western European countries, it presents an enticing opportunity for investment or relocation. Additionally, its central location allows for convenient exploration of Portugal's historic cities – including Lisbon and Porto, charming villages, and the Silver Coast, which has sea views to rival those in the Algarve.
The Process of Buying Land in Portugal
Below, we outline some of the key steps to buying property in Portugal.
Engaging with professionals
When looking for land for sale in Portugal, while it is a good idea to first do some research through real estate websites, we recommend working with real estate professionals and lawyers to guide you through the buying process. This will ensure a smooth transaction while understanding local regulations and procedures and make the entire process that much easier. There is also no Zillow Portugal and while there are alternatives, nothing beats working with professionals who really understand the market, particularly when making a property purchase in a foreign country, where you may not understand the Portuguese language or specific aspects of the process.
Where will you buy?
Each person will be looking for something slightly different, whether you are after land located in a truly rural location, close to the sea, or not too far away from a city. Make sure you also take into account the proximity to key services. If you ultimately want to move with your family, how close are you to international schools? Where are the closest healthcare services located? Are there good restaurants or local shops close by? Choose a suitable location for your land purchase without forgetting transportation links and the potential for future development in the region. If there are going to be intensive building works in the near future, and you are looking for a quiet home, perhaps it's not the best place to move to.
Do your due diligence
Thoroughly research the land's legal status – and the sellers, boundaries, planning permissions, and any potential restrictions. This step helps avoid surprises and ensures you're making an informed decision about the land's suitability for your intended use. You will want to secure the services of an experienced lawyer to assist you with this.
Negotiating
Skilled negotiation can work in your favor, whereby you can secure a more favorable price. It can be wise to seek the help of a buyer's agent to assist you with the negotiation phase of the property purchase.
Reservation agreement
To secure the Portugal land, you will often need to sign a Reservation Agreement and pay a deposit. This document outlines the terms of the purchase and takes the land or property off the market while you make your final decision.
Promissory Contract
The next stage of the property purchase is the Promissory Contract, also known as the Contrato Promessa de Compra e Venda. This contract formalizes the sale agreement. It includes details like the purchase price, payment schedule, and any conditions that need to be fulfilled before the final deed signing. This needs to be signed in front of a Notary.
Escritura (Final Deed Signing)
The Escritura de Compra e Venda is the final step, where the property's ownership is transferred over to the new owner. Both parties sign the deed in front of the Notary, and the remaining payment is made.
Are there restrictions or regulations on land ownership in Portugal?
When buying property in Portugal, you'll want to be aware of potential regulations and restrictions. There are also different types of land ownership to consider, which you can delve into in this article: Type of Property Ownership in Portugal: An Overview.
Zoning and land use regulations
Portugal has zoning laws that can dictate how land can be used, ensuring that planned development and urban expansions are regulated in order to preserve the natural beauty of Portugal. Be aware of this before looking to buy land in Portugal.
Environmental considerations
Alongside zoning regulations, you should also bear in mind that there may be environmental restrictions in place, for example, to protect a protected natural area. Take this into consideration while embarking on your journey to secure your dream home.
Costs and Fees Associated with Buying Land in Portugal
As with buying property anywhere, you will face costs and fees associated with buying Portugal land. Here, we have outlined some costs to be aware of.
Property taxes  
You will need to understand property taxes that you must pay both at the time of purchase and on an annual basis. During the process, taxes include Property Purchase Tax (IMT) and Stamp Duty, while taxes that you will be required to pay annually include Municipal Property Tax (IMI). You can delve into this in more detail in our article: Property Taxes in Portugal 2023: An Overview.   
Notary and legal fees
The Notary is a private entity responsible for providing you with the official certified documents that prove you are the owner of the property. You will sign both the Promissory Contract and the Escritura in front of the Notary. Notary fees usually cost around €1,200.
Legal fees will depend on the lawyers you work with but will usually cost between €2,000 to €5,000.
Other potential expenses
Alongside buying the land and the construction costs, you'll want to consider other expenses, including legal fees, potentially hiring a surveyor, Notary fees, real estate agent fees, and taxes. Alongside this, additional costs may crop up, such as the builder's needing more materials, etc. Make sure you discuss this with the builders beforehand to come up with a transparent agreement.
Reselling Land in Portugal
In this section, we'll delve into some key points that come to be aware of if you are considering reselling land in Portugal.
Market trends and potential for appreciation
The Portuguese land resale market is dynamic, driven by growing tourism and foreign investment. When buying land, coastal regions attract buyers seeking vacation homes. If you are looking to buy land to build and then rent out, there is the potential for capital appreciation.
Factors affecting land resale value
Land's proximity to urban centers, scenic beauty, accessibility to transportation, and potential for development significantly impact resale value. Zoning regulations, infrastructure projects, and nearby amenities like schools and shopping centers play crucial roles in determining land's desirability and subsequent pricing.
Legal considerations and procedures
Reselling land in Portugal requires adherence to legal protocols, so it is a good idea to work with an experienced lawyer. In addition to this, Capital Gains Tax in Portugal will also apply when reselling property, although there are exceptions.
Finding the Land You Want
There are certain steps that you can follow to ensure the property buying process runs as smoothly as possible, whether you are looking to buy land to create a stunning country home in Central Portugal or a beach house with sweeping views of the Atlantic Ocean. Here are some tips:
Online real estate platforms
As we've mentioned, the real estate market is fragmented in Portugal, meaning that there is no one-stop-shop to find land or properties for sale. However, there are a few good ones that you can use as a starting point to get a flavor of land and property prices and to find out more about the real estate market.
Local real estate agencies and agents
After you've done some initial research, we recommend working with real estate professionals who will be able to discuss your requirements and key areas to consider and help you narrow down the search. They will also be able to provide you with properties that meet your needs and arrange viewings for you so that you are one step closer to finding the perfect strip of land to build your dream home.
Goldcrest: How We Can Help You
Goldcrest is a buyer's agent that is based in Lisbon. We provide expert, impartial advice on real estate investments and how to buy property in Portugal. From scouting out the perfect property through to property acquisition, we have you covered throughout the process.
If you are looking to purchase property in Portugal, don't hesitate to get in touch. Our team of skilled experts is available to solve all your real estate doubts, helping you with the property search and offering insightful expertise and strategic advice.
Why choose Goldcrest?
Local knowledge: With offices located across Portugal, our presence nationwide allows us to assist you personally across the country.
Independent service: As an independent buying agent, we do not represent any development or project. Our service is entirely tailored toward each individual client, providing you with everything you need to secure the perfect property at the best possible price. As an impartial advisor on the market, we work solely on behalf of our client and provide a service tailored to your needs and requirements.
Streamlined process: Our real estate agents speak English and Portuguese, and our service is completely focused on providing you with a hassle-free buying experience, saving you time.
Experienced team: Our expert real estate team has a vast local knowledge of the Portuguese property market. We have cutting-edge technology and metasearch tools at your disposal to provide full market coverage, ensuring the best investment choices and negotiated prices.
Network of partners: Lawyers, property management services, builders, architects, designers, and landscape gardeners, again saving you time and hassle by providing you with trusted experts in their field of work.
Member of the AIPP (Association of International Property Professionals), delivering company best practices and upholding professional values.
Frequently Asked Questions about Land for Sale in Portugal
Can foreigners buy land in Portugal?
Foreigners will face no restrictions when buying land in Portugal.
How much does land cost in Portugal?
The price of land is usually much lower than a new build. For example, prices in the interior parts of the Algarve go for as little as €100 – €300 per square meter. The Portugal land price in the Alentejo, Central Portugal, and Northern Portugal may be even more affordable.
What are the benefits of investing in land in Portugal?
Alongside being more affordable than a new build, you can create your dream home from scratch, completely tailored to your needs.
What factors should I consider when buying land in Portugal?
When buying land in Portugal, be aware of additional costs, such as taxes and legal fees. You should also be aware of land zoning or environmental restrictions that may impact your purchase or ability to build on the land.
What is the process of buying land in Portugal?
The buying process of land in Portugal is the following.
The buying process of land in Portugal is the following.
Step 1. Decide how you will finance your property.
Step 2. Find the perfect land opportunity
Step 3. Negotiation
Step 4. Reservation Agreement
Step 5. Promissory Contract (CPCV)
Step 6. Escritura (Final Deed Signing)
What are the costs and fees associated with buying land in Portugal?
During the process, taxes include Property Purchase Tax (IMT) and Stamp Duty, while taxes that you will be required to pay annually include Municipal Property Tax (IMI). Also, consider legal fees and Notary fees.
What are the popular regions or areas for land investment in Portugal?
The Algarve, the Alentejo, Central Portugal, and the North of Portugal are good options to purchase land in Portugal.