Updated: September 13, 2023
If you are looking to move to Portugal but are not quite sure where to buy – perhaps you are looking to immerse yourself in the authenticity of Portugal, move to a quiet part of the country to enjoy the impeccable cuisine, surfing opportunities, and high quality of life, or want to settle down in a spacious villa with sweeping sea views- well, then, perhaps Peniche could be the place for you. In this article, we'll provide you with everything you need to know about Peniche Portugal real estate, including investment potential and key considerations.
The Allure of Peniche: A Seaside Paradise 
If you've long wanted to get away and experience a seaside paradise, then visiting Peniche should be a priority. Located on the Silver Coast of Portugal, on the west coast, you are conveniently placed to get around the country. From Peniche, you are just over an hour away from Lisbon and around two and a half hours away from Porto, in the north, providing you with easy access to the two largest cities.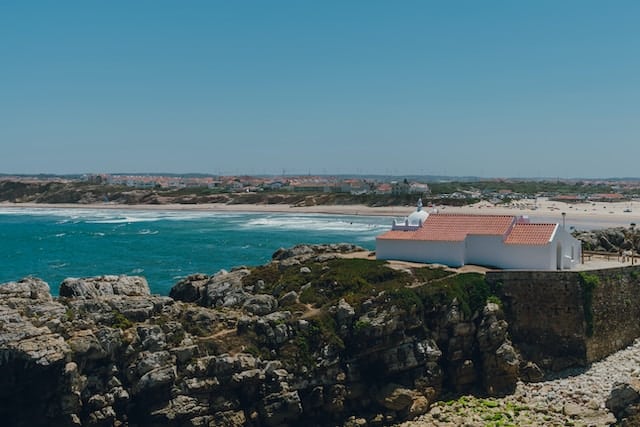 Peniche is a charming seaside city and municipality, where you can enjoy the authentic side of the country at its best. With glorious beaches – such as Baleal Beach – plus some of the best seafood in the country, watersport activities, quaint towns lining the coast, and an affordable yet high quality of life guaranteed, then consider this part of Portugal. Peniche has a very laid-back vibe and has a bustling fishing industry, which translates into nice long lunches spent with family and friends and some of the best fish and seafood you'll ever taste.
You can have the ultimate day trip if you take the ferry to Berlengas, an archipelago of islands just off the western coast, to admire the Atlantic Ocean and take in some history – the Fortress of São João Baptista, built in the seventeenth century as a defence mechanism against various attackers, can be found here. History fanatics- and nature lovers – should certainly pay these stunning islands a visit.
You can discover more about the captivating Silver Coast region of Portugal in our article: Silver Coast Portugal Real Estate: An Overview.
Current Property Trends in Peniche 
When it comes to property prices on the Silver Coast, they are much more affordable than in other parts of the county. The average asking price for a villa in Peniche stood at 1,652 EUR/sqm in 2022, signalling that you should be able to find a house in a top location at an attractive price.
If you would like a luxury property, you will also find these types of properties for sale in the region. Obviously, these properties, which can often come with a private swimming pool, private gym, air conditioning, and other amenities, will cost more. Beachfront properties in Portugal with sea views also tend to cost slightly more, but what could be better than starting your day off with sparkling views of the ocean to accompany your morning coffee?
If you are looking for Peniche Portugal land for sale, you should also be able to find prospective properties close to Peniche and in the Leiria district, where Peniche is located.
Investment Potential in Peniche  
As a coastal town, Peniche attracts expats and surfers looking for some peace and quiet and world-class waves. If you are considering looking for real estate for sale in Peniche, there are many options to consider. From apartments, houses, villas, and more luxury properties, you should be able to discover your dream home here.
The tourism sector is growing steadily each year, providing prospects for renting your property out as a vacation home, and as more people come to appreciate the relaxed lifestyle and high quality of life that come with visiting here, it is safe to assume that the region will become more popular in the next few years.
The Portuguese real estate market has strong investment potential for investors looking to secure a nice return on their investment. While Peniche may not be the first place that comes to mind, it looks like the market here will move from strength to strength in the future.
If you are looking for luxury properties in the country, you can check out our article: Luxury Properties in Portugal: Key Regions.
Key Considerations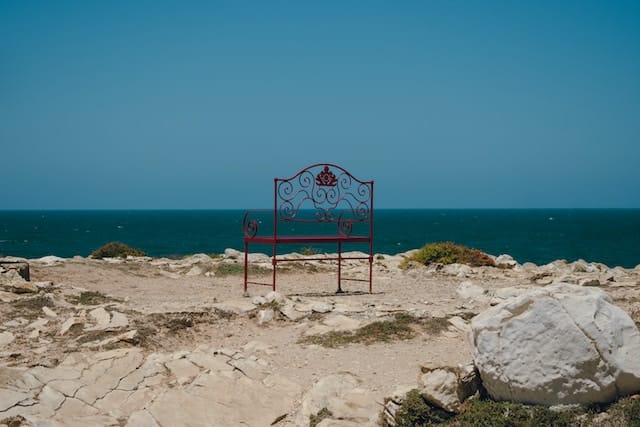 Environmental considerations: If buying land down by the sea or the coast, coastal properties come with the allure of stunning views, but they're also susceptible to coastal erosion. Buyers must assess the long-term impact on property value and insurance costs. Conduct thorough due diligence to mitigate risks – working with a lawyer and a surveyor is recommended.
Seasonality: Seasonality significantly influences rental income if you are considering buying to rent. Analyze local tourist trends, peak seasons, and occupancy rates to optimize your rental strategy. Peniche may not be a tourist hotspot; particularly in the winter months, and you may find it difficult to rent out the property.
Financing your property, taxes, and restrictions: Be aware of local laws, tax implications, and land zoning that may prevent you from buying. Seek legal advice to navigate these complexities and ensure a smooth transaction process. Also, before you start your search, think about your budget and if you need to secure a mortgage in Portugal.
Simplifying the Buying Process 
In this section, we'll provide you with a couple of top tips to ensure the buying process is as smooth as possible.
Do your due dilligence
When embarking on the journey of buying real estate, it's essential to do your due diligence. We highly recommend seeking the help of an experienced Portugal real estate lawyer who can help you with this, checking both the property itself and the seller. If required, it can also prove useful to work with a property surveyor to ensure there are no issues with your new home's interior or exterior.
Work with real estate professionals
Alongside enlisting the help of a lawyer, having a Silver Coast real estate agent on your side can be a godsend. They will save you time, money, and hassle and be able to assist you in uncovering your ideal home. They will also understand the complexities of the Portuguese market and will be able to negotiate the best offer on your behalf.
While working with a real estate agent can be a good idea, you should keep in mind that they work on behalf of the seller and, therefore, will secure a higher commission for a higher sale. A buyer's agent, on the other side, will work solely on behalf of the buyer.
Goldcrest provides a complete service tailored entirely to your needs. Rest assured that we understand that no two clients are the same. We will work with you throughout the process and will offer you a selection of properties that fit your criteria, including properties not listed elsewhere on the market, helping you uncover your dream property.
The Future of Peniche Real Estate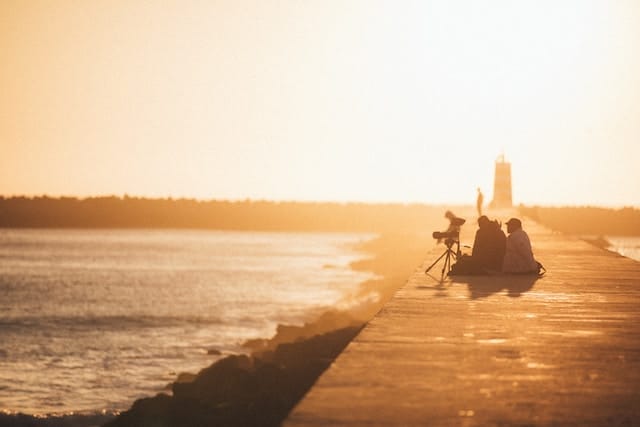 As we mentioned earlier, tourism will likely continue to increase in recent years, given the sheer beauty of the region and its popularity amongst watersport enthusiasts. Its strategic position close to both Lisbon and Porto is another plus.
Also, as more people than ever before can work remotely from anywhere in the world, Peniche is one of the places that could really take off amongst digital nomads, making it possible to rent out your property for much of the year. Indeed, even in the winter months, Peniche has a pretty favorable climate, although it can get cold if properties are not well insulated.
And for those looking to purchase property here, given the affordability of houses for sale in Peniche, the next few years could very well see more expats moving to this part of Portugal.
So, should you buy property in Peniche? 
Peniche might not be for everyone, but it is a unique and authentic part of the country with a truly "lived-in" vibe. Peniche has some stunning views tradition galore, and – as a fisherman's town- comes with some of the best seafood in the country. If you are looking for a stunning waterfront home in Portugal with sweeping sea views, it could be just the place for you. 
Goldcrest: How We Can Help You
Goldcrest is a buyer's agent that is based in Lisbon. We provide expert, impartial advice on real estate investments and how to buy property in Portugal. From scouting out the perfect property through to property acquisition, we have you covered throughout the process.
If you are looking to purchase property in Portugal, don't hesitate to get in touch. Our team of skilled experts is available to solve all your real estate doubts, helping you with the property search and offering insightful expertise and strategic advice.
Why choose Goldcrest?
Local knowledge: With offices located across Portugal, our presence nationwide allows us to assist you personally across the country.
Independent service: As an independent buying agent, we do not represent any development or project. Our service is entirely tailored toward each individual client, providing you with everything you need to secure the perfect property at the best possible price. As an impartial advisor on the market, we work solely on behalf of our client and provide a service tailored to your needs and requirements.
Streamlined process: Our real estate agents speak English and Portuguese, and our service is completely focused on providing you with a hassle-free buying experience, saving you time.
Experienced team: Our expert real estate team has a vast local knowledge of the Portuguese property market. We have cutting-edge technology and metasearch tools at your disposal to provide full market coverage, ensuring the best investment choices and negotiated prices.
Network of partners: Lawyers, property management services, builders, architects, designers, and landscape gardeners, again saving you time and hassle by providing you with trusted experts in their field of work.
Member of the AIPP (Association of International Property Professionals), delivering company best practices and upholding professional values.
Frequently Asked Questions about Peniche Real Estate 
What is the current real estate market like in Peniche, Portugal?
The real estate market in Peniche is generally stable, with demand primarily driven by tourism and second-home buyers due to its beautiful coastal location. It's known for its surfing spots and proximity to both Lisbon and Porto. Prices here are also much more affordable than in other parts of the country.
What types of properties are available for sale in Peniche?
In Peniche, you can find a variety of properties, including apartments, houses, villas, and townhouses. Many of these properties have a coastal or beachfront location, making them attractive to buyers looking for a seaside lifestyle.
You will also find relatively affordable Peniche Portugal real estate for rent, should you want to move to the region before finding a more permanent home.
How does the cost of real estate in Peniche compare to other coastal towns in Portugal?
Compared to the Algarve, real estate in Peniche is quite affordable. When it comes to comparing Peniche with other locations on the Silver Coast, properties are more affordable than in Óbidos and Nazaré.
You will also find affordable long term rentals in Peniche, Portugal are an option if you would like to scout out homes whilst having a base in Portugal. Many properties in Peniche can be quite old, so if you are looking for a property with additional features, such as air conditioning, be sure to make a note of this when you are searching for a property to rent.
What is the average price range for homes and apartments in Peniche?
The average asking price for a villa in Peniche stood at 1,652 EUR/sqm in 2022. You should be able to find a house in a top location at an attractive price. Properties with sea views and luxury properties will cost more.