Updated: May 5, 2023
Carvoeiro, Portugal
Carvoeiro is a beautiful coastal town located in the municipality of Lagoa, in the heart of Portugal's Algarve. This charming destination is known for its stunning natural beauty, rich history, and vibrant culture. Carvoeiro boasts beautiful sandy beaches, breathtaking cliffs, and crystal-clear waters, making it a haven for nature lovers and beachgoers. The village is also home to a bustling town center, filled with shops, restaurants, and bars that offer a taste of Portuguese cuisine and culture. If this sounds like your ideal destination, keep reading to learn more about Carvoeiro, Portugal, real estate.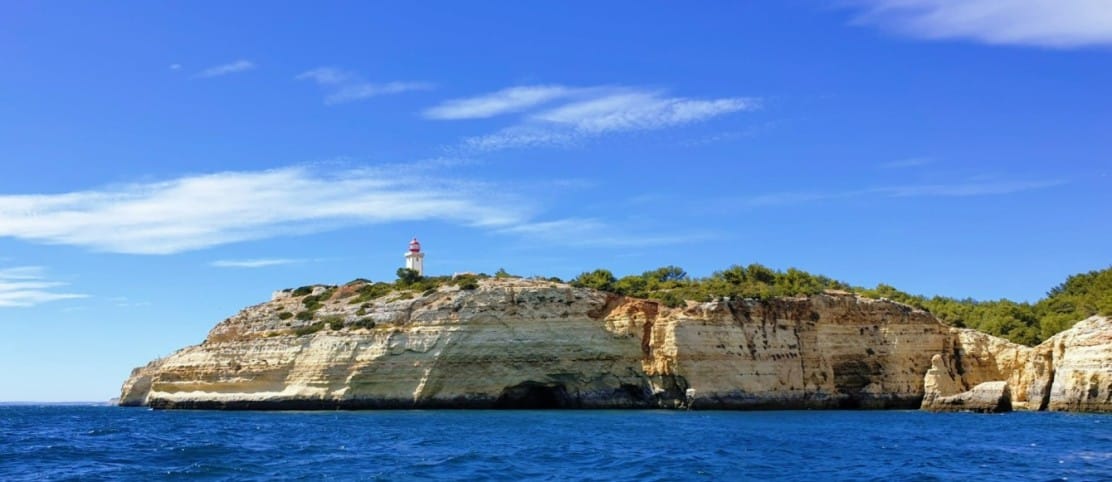 Carvoeiro's small size and laid-back atmosphere make the town an ideal destination for those looking to escape the hustle and bustle of larger cities and enjoy a relaxing vacation in a picturesque setting.
Its peaceful and welcoming ambiance is perfect for families and retirees, while activities like boat tours, hiking, water park visits, and historic town explorations are great for those looking to enjoy a more active lifestyle. With a mild climate year-round, and plenty of activities to enjoy, Carvoeiro is the perfect destination for those seeking a mix of relaxation, adventure, and cultural exploration.
Property Types for Sale in Carvoeiro Portugal
When looking at property for sale in Carvoeiro, Portugal, you'll find a variety of property types. If you're looking for something small and easy to manage, an apartment or townhouse might be ideal. If you're in the market for something bigger or more luxurious, a house or villa might be just the thing for you.
Apartments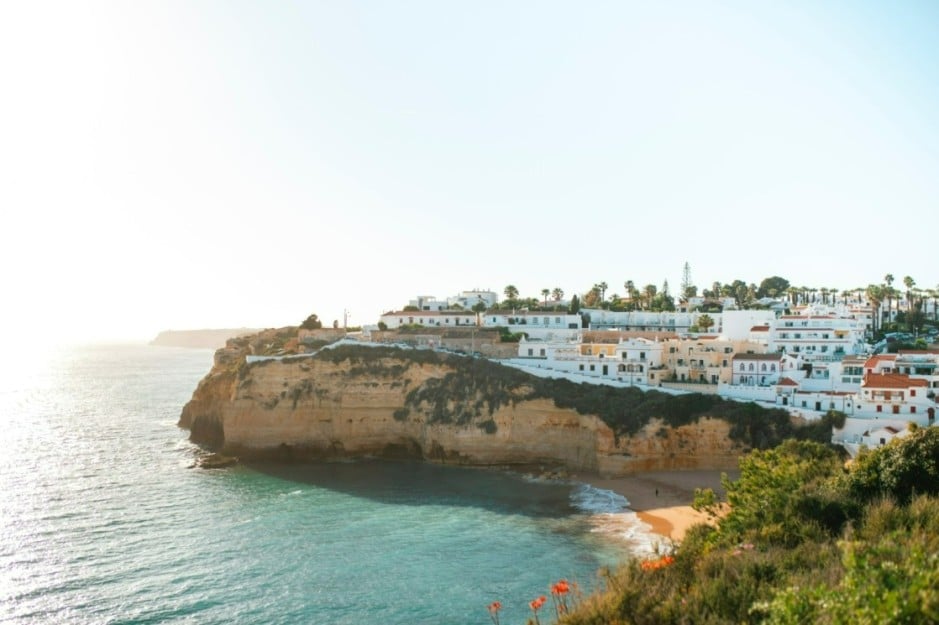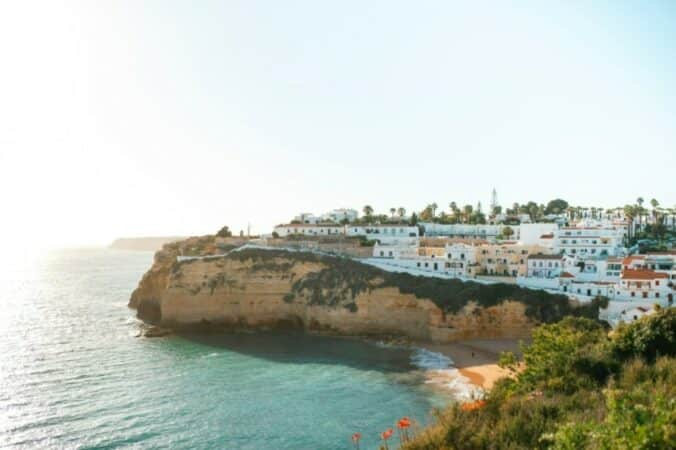 When it comes to property for sale, apartments are a natural choice for many. They come in all shapes and sizes and are easy to customize if you choose to furnish them yourself.
Websites list apartments according to the number of rooms, so it's important to understand the terminology used. For example, a T1 apartment has one room, a T2 apartment has two rooms, and so on.
Apartments in Carvoeiro can range in price from €98,000 for a two-bedroom 54 square meter property to €550,000 for a two-bedroom 103 square meter luxury apartment. These prices are influenced by the location of the property, whether it is part of a resort or apartment complex, and what floor it's on.
To learn more, visit our article: Apartments for Rent in Portugal.
Flats, penthouses, and duplexes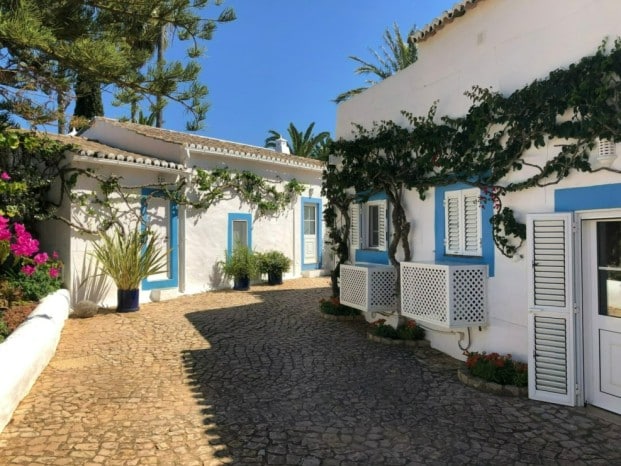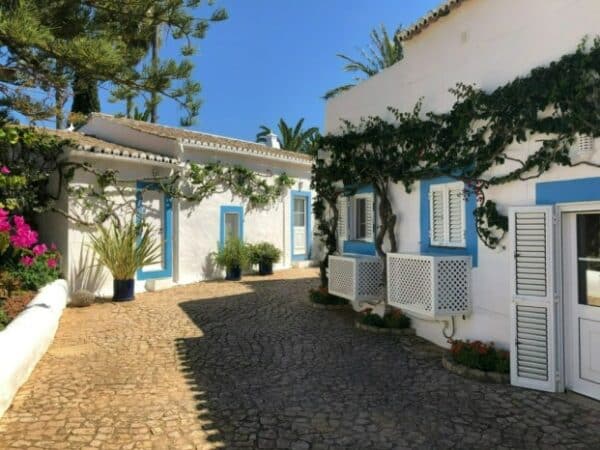 A flat is defined as a single residential unit on a single floor. In contrast, a duplex is a building or house comprising two separate residential units. A penthouse is generally an apartment unit located on the top floor of a building, with an area larger than that of other apartments in the building. In Carvoeiro, these types of properties can range in price from €125,000 for a 75 square meter flat on the fourth floor to €1,050,000 for a luxury three-bedroom 122 square meter flat.
If you're not quite sure what property types you are interested in or what areas will suit your needs, you can subscribe to property portals and receive email alerts to give you an idea of the kinds of property for sale in Carvoeiro and where they are.
Now that you have an idea of what to expect from property for sale in Carveiro, Portugal, why not take the first step toward purchasing a property in Portugal?
Goldcrest: Who We Are and How We Can Help You
Goldcrest is a buyer's agent that is based in Lisbon. We provide expert and impartial advice on property investments and how to buy property in Portugal. From scouting out the perfect property through to property acquisition, we have you covered.
If you are looking to purchase Carvoeiro, Portugal, real estate, don't hesitate to get in touch. Our team of skilled experts is available to solve all your real estate doubts, offering insightful expertise and strategic advice. We are focused on securing the best deal for you.

Keep reading
The following articles may interest you:
Frequently Asked Questions about Carvoeiro Portugal Real Estate
1. What is the most expensive property for sale in Carvoeiro, Portugal?
According to online luxury marketplaces, the most expensive property listed for sale in Carvoeiro, Portugal, is a condo. The property is 13,000 square meters in size and has a listing price of €25,657,412.
2. What is the largest home for sale in Carvoeiro, Portugal?
According to online luxury marketplaces, a 13,000-square-meter condo is the largest property for sale in Carvoeiro, Portugal.
3. What is the price range of properties in Carvoeiro, Portugal?
The average price range of properties in Carvoeiro, Portugal, will depend on the type of property you are interested in. For example, the luxury properties in Carvoeiro range between €443,407 and €28,362,107. In general, the price of property in the Algarve is affordable and, on average,  ranges between €2,200 and €3,500.
4. What are the advantages of investing in Carvoeiro, Portugal real estate?
There are many advantages to investing in property in Carvoeiro. The Algarve is a popular destination for tourists, resulting in properties in the Algarve generating very good rental income. On average, the rental yield here is among the highest in Europe. In fact, statistics show that gross rental income in Portugal ranges from five to ten percent.
5. How is the real estate market in Carvoeiro Portugal performing currently?
The Carvoeiro, Portugal real estate market is generally performing well, with foreign investors attracted by the low cost of living and high rental yield afforded by the Algarve region. The area is also frequented by tourists and locals during peak holiday periods, contributing to the success of its tourism and real estate markets.