Updated: March 30, 2023
Invest in Portugal for Citizenship
If you're planning to invest in Portugal, this ultimate guide will give you the necessary information concerning: 
How to get Portuguese residency by investment?

What are the benefits of investing in Portugal?

What are the best investment options in Portugal?

How can Goldcrest help you through the process? 
Why invest in Portugal for citizenship?
With its lovely weather, very low crime rate, affordable living costs, and attractive tax system, Portugal is in a good shape to attract expats and investors — which the country has certainly proved over the years. Expats have been working and settling in Portugal for many years, with a key pull factor being that Portugal ranked sixth in the 2022 Global Peace Index.  
Portugal has also caught the eye of investors, who are considering the country due to its strong investment potential, particularly in investment funds and real estate investments. Among the many European countries with a different residency by investment or citizenship by investment programs, Portugal offers one of the most attractive ones, the Portugal Golden Visa. 
The Portugal Golden Visa is one of the most popular residency-by-investment programs in the world. The program has proved to be very popular due to the fact that after five years of holding your investment, there is the possibility to apply for citizenship and gain access to the European Union. Alongside this, all the family members are eligible.
Foreign investment in Portugal: Advantages
The advantages of the Portugal Golden Visa are many, which is why the program has gained a good reputation in a short time. By investing in Portugal, you will benefit from the following:
1- Portuguese legislation that protects investors:
Portugal has a liberal foreign investment scheme and offers a favorable legal framework for foreign investors. 
2- Ripe business opportunities:
Portugal has become a gigantic business hub for startups and tech companies, which is attracting entrepreneurs and investors from all over the world.
3- Skilled and cheap labor force:
If you're considering starting a business venture in Portugal, then the cheap and skilled labor force will ensure you get optimal returns on your investment.
4- Tax advantages:
Portugal offers great tax incentives for investors, alleviating some of the burdens that come with doing business in a foreign country.

Portugal's real estate market outlook

The real estate market in Portugal is growing exponentially, which is a great benefit for investors looking to secure a good profit from their real estate investment. With foreign property ownership requirements and mortgage rates being so reasonable in Portugal, investors buying into the property market are benefitting from significant capital gains.
Given the increased interest in the Portuguese rental market, and expats relocating to Portugal, rental prices in the Portuguese have increased. This unprecedented growth in the tourism industry has led to a higher demand for rental properties and a surge in rental prices. Investing in short-term rental operation in Portugal has become a viable business model, attracting more and more investors.
If you're considering real estate investment in Portugal, you will need to know more about the low-density & interior-eligible areas for the Portugal Golden Visa 2022.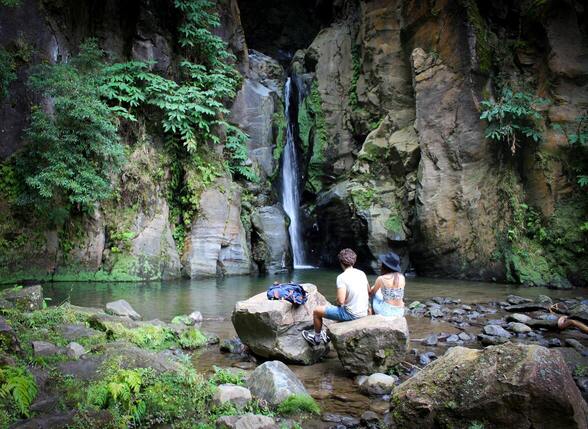 Invest in Portugal: Residential property located in Portugal's interior areas + the autonomous islands of Madeira & Azores
As mentioned above, the Portuguese Government has set some new Golden Visa changes and laws regarding real estate investment to decrease the focus on the main areas like Lisbon, Porto, and the Algarve. 
You should know that investing in residential property located in Portugal's interior areas for the Golden Visa starts from €500,000. The amount is reduced to €400,000 if located in an interior part of Portugal AND a low-density area. Note, that the autonomous islands of Madeira and Azores are eligible for a real estate investment, although they are considered high-density, to no discount, is possible.