Updated: March 29, 2023
Extravagant equipment, spacious living areas, one or two pools, a roof terrace. Properties in the luxury sector offer the best comfort at top locations. Buying a luxury property in Portugal is a rewarding, lucrative investment. In this detailed guide, we take a look at how to invest in luxury real estate in Portugal. 
What is luxury real estate?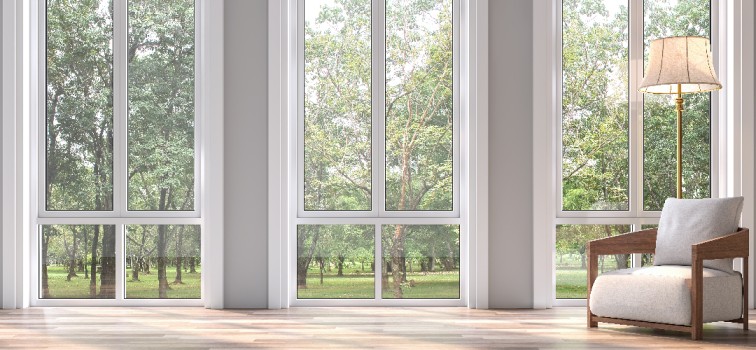 Luxury real estate has to be unique and exclusive—in a good way, in a desirable way. Prime investors will pay a premium for a property that's perceived to be superior. A trophy address, like Comporta, Lisbon, or Tróia, adds value to real estate listings. Many luxury buyers seek the natural beauty of a waterfront location, or at least views of a river, ocean, or lake. Others want luxury homes with countryside or mountain-side views.
Why buy luxury real estate in Portugal?
According to Jornal Económico, the wealthiest are investing $1.000.000 or more in European markets. "There is growing interest in Portugal, where the US dollar is strong", states the newspaper.
Portugal is a country with beautiful coastlines and an idyllic interior. The Mediterranean climate contributes to well-being. Portugal also offers tax incentives for newcomers, especially retirees. That is why more and more people are looking to purchase property and establish their primary or second houses in Portugal. Investing in Portuguese luxury property is also profitable.
There are no restrictions on foreign property ownership in Portugal. Transaction costs are generally low. Through its Golden Visa, Portugal grants a five-year residency permit to non-EU citizens. Investing  €500,000 in property in pre-designated areas of Portugal allows holders to work or study, and travel to Schengen countries. Also, they can apply for permanent residency after five years.
Warm summers and mild winters are enjoyed from Lisbon and the Lisbon Coast down through the Alentejo and Algarve regions. Estremadura, Ribatejo, and the Beiras contain some of Portugal's most historic regions and offer inhabitants the opportunity to ski during the winter. The Douro region offers a diverse population and landscape with slightly cooler temperatures and an unmissable chance to experience the country's profound history and culture. With such a variety of choices, it's no wonder investors are jumping at the opportunity to snap up luxury homes for sale here. Portugal property is a great investment opportunity, and Portugal luxury homes offer the buyer a great variety, including mansions,
luxury villas
, and
castles
. It's also easy to find real estate listings online, from the comfort of your home. You can even create email alerts to receive notifications when new listings come on the market.  If it's your dream, finding amazing luxury homes for sale in Portugal can be just a click away.
What are luxury property prices like in Portugal?
Portugal luxury homes are still very inexpensive compared with other European countries:
For €8.900.000 you can buy a luxury villa (915 sqm.) in  Príncipe Real, central Lisbon. A six-room luxury apartment in Avenida 24 de Julho costs around €7.950.000

In Boavista, a high-end area in Porto you can get a villa for €915.000 (222.7 sq.m.)

For €12.600.000 you can get a mansion in Alentejo (3380 sq.m.) or a luxury villa in Oeiras, Paço de Arcos (1616 sq.m.)

You can buy an isolated villa in Lagos, in the Algarve, for €8.000.000 € (1011 sq.m.)

In Cascais, you can find villas for around €6.990.000 (605 sq.m.) in Alcabideche. In Monte Estoril, a penthouse duplex with an ocean view may cost €6.800.000. In Quinta da Marinha a five-room villa can be purchased for €6.700.000 (1886 sq.m.)

In the Grândola area, in Comporta, a luxury farm costs around €962.000 (600 sq.m.). In Tróia you can find a four-room luxury villa for €2.750.000

A mansion in Sintra can cost you €6.500.000 (759 sq.m.)
What are the most expensive areas to buy property in Portugal?

The most expensive luxury homes for sale in Portugal can be found in:
Lisbon, around Marquis of Pombal Square and Avenida da Liberdade

Porto, at Foz and Boavista

The Golden Triangle in the Algarve 

Cascais, Quinta da Marinha, Estoril, Guincho

Setúbal, Tróia and Comporta 

Avenida Marginal area, which connects Lisbon to Cascais

Sintra
Market prices reach €10.000 per square meter in Chiado, Barata Salgueiro (near Av. da Liberdade), and Av. da República.

Top five of the priciest neighborhoods include Bairro da Bica and Sé, both with price tags above €8.500/sq.m. 

Santa Marta is in sixth place, followed by Bairro da Andaluz (near Av. Duque de Loulé) and the São Paulo/Boavista/Conde stretch.
Porto, the country's second city, seems to be a better option than ever for investing in a luxury home.

Often with higher profitability than that seen in Lisbon (according to Confidencial Imobiliario)

The historical center of Porto leads in foreign investments. Its volume surpassed €200 million in 2019.
Quinta do Lago, Vale do Lobo, and Almancil—the Golden  Triangle of the Algarve—are the most popular areas to buy luxury property in Portugal.

Tavira–a symbol of UNESCO heritage–is more famous among the Portuguese. The market for luxury homes for sale is particularly lucrative here.

You can find some of the most expensive properties in Portugal in the Algarve.
The Alentejo
Known for its vast plains and agricultural properties

The Alentejo region is a haven for rural tourism in Portugal.

Splendid coastal landscapes along the coast from Sines to the Cape of São Vincente.
The Centre
Luxury tourism value regions of intact nature next to the Atlantic Ocean such as Comporta and Tróia

Melides area is part of a strategy to make the region a golf tourist destination for a foreign elite

Herdade do Pinheirinho, 750m from the ocean has a golf green in development, cleared in the pine forest

The landscape between Tróia and Melides is about to change with foreign investment.
How to pick the perfect luxurious villa

It is important to understand in advance which features characterize a luxury property. A high price alone is not enough. A luxury property should also be unique and as exclusive as possible. Buyers prefer proximity to luxury activities, high-end shopping, fine dining, and the arts, as well as being near other luxury properties. A familiar street also creates added value for a luxury property. Many interested parties prefer luxury homes in a certain location or at least with an exclusive view. 
Typical features of a luxury apartment or villa are:
Privacy and security, sometimes to the point of seclusion

Aesthetics, individual architecture, and dramatic detail

An integrated wellness and fitness area

Large rooms and window fronts

Open kitchens including high-quality designer furnishings

Spa bathtubs, separate showers, and double washbasins

High-quality materials and furnishings often complemented by smart home solutions and high-tech elements

Technology: motion detectors, car lifts, or temperature-controlled wine cellars.
How to find Portugal's best luxury real estate deals

Idealista, Sotheby's International Realty, Christie's, Engels&Volkers, and Imovirtual are some of the best websites to find deals on luxury homes for sale in Portugal. Sort through their listings based on your requirements and you'll get a good idea of what suitable options are for sale in Portugal. 
Since buying a luxury Portugal property requires expertise, use an independent buyer's agency. Goldcrest is a local buyer's agent specializing in matching investors to their dream homes or properties for investment. Speak to a Goldcrest Advisor today and let's get you moving forward in finding the perfect Portugal property for you.
How to ensure you're paying a fair value for real estate
When buying their dream luxury property, buyers will want to take the path of least resistance. The last thing luxury property buyers will want to do is to rush through the buying journey. Luxury homebuyers can ensure the purchase of their dream home is a hitch-free decision by using the following tips below.
Look at the comps. Look over a Comparative Market Analysis (CMA). An agent can help you with the process.

Work with a great realtor who specializes in luxury home sales and purchases. They know the local areas and can help you find the best luxury homes for sale in Portugal. They are familiar with the features, services, and tax rates of those communities. They can be your guide to finding the right Portugal property and provide information about the process of buying a luxury property.  

Pricing-wise, think about how much you want the luxury property in question

Get an appraisal 
Where to find €500.000+ real estate?
The Algarve, Lisbon's center, Quinta da Marinha, Guincho, Comporta, Tróia and Porto. These are the most popular places to look for prime luxury Portugal property.
Can I get a Golden Visa for buying real estate in Portugal?
The Portuguese Golden Visa has proven to be one of the most popular schemes in Europe. There are several ways to get a visa. The most popular is an investment of  €500.000 in freehold property in Portugal. From January 2022, certain real estate investment restrictions apply. Namely, investors won't be able to buy property for the Golden Visa in urban areas like Lisbon, Porto, or the coastal towns around the Algarve. You can learn more about where you are able to invest here. 
There is a reduced version of this at €350.000 but it has special requirements. This visa will allow you to travel across Europe within the Schengen Zone. After five years of the title, you can apply for permanent residency within Portugal. After six years you can apply for citizenship.
Buying luxury real estate in Portugal with confidence

Some steps that can make your luxury property investment process easier:
Using a buyer's agent could save you a ton of time and money. Agents may be able to give you access to more real estate listings and also help you avoid paying too much for a property. They help with negotiating the price/sale conditions, recommending services you'll need, and paperwork.

Portugal approved special legislation designed to attract foreign investment. Property investors (non-EU citizens) enjoy residency permits -a privileged entry into Europe. This is something worth taking advantage of.

Due diligence may be boring but it's critical to get it right.

If you're starting, always get a property inspected. Even seasoned investors would be wise to get them.

Some parts of real estate investing are a lot of fun. Some aren't. Due diligence requires time, effort, and attention to detail—but it's worth it. It will save you from costly mistakes and provide you with opportunities to get better deals.

Real estate projects are also complex and need a team. The parties should have responsibilities, tasks, and costs defined within contracts and agreements. Have your advisor review those documents for appropriate form and content.
Get in touch
If you have found your dream property in Portugal, seek help from a specialized property investment firm such as Goldcrest. As an independent local buyer's agent, Goldcrest helps international families get
sound property investments in their desired locations in Portugal.

Read more
Here are some articles you may be interested in:
Frequently asked questions
What is luxury real estate?
There is no ready-made checklist by which you can tell whether the property belongs to the luxury category. Still, some features characterize an upscale property. These include a first-class location, high-quality interior fittings such as marble worktops, professional kitchen appliances, and tailor-made cupboards as well as hotel-like services such as concierge service, a first-class fitness center, or a spa center. Still, not every high-end home is created equal. Often it is the unique characteristics that separate luxury properties from general ones. This includes, for example, buildings designed by a renowned architect.
Where can I find luxury real estate in Portugal?
Lisbon center, the Algarve (Golden Triangle), Porto (Foz), Linha de Cascais (around Avenida Marginal), Quinta da Marinha, and Guincho (also in Cascais), Sintra, Tróia, Comporta, and Melides are prime locations to find a luxury property in Portugal. These are frequently located in the ocean proximities and around natural settings.
What are luxury real estate prices like in Portugal?
Portuguese luxury property is still very inexpensive, in comparison with European prime locations.
What to look out for when buying luxury real estate in Portugal?
Enlist the right real estate agent

Master the financial considerations

Know what you want ahead of time

Do take your time

A picture's only worth a thousand words

Familiarize yourself with the area

Home inspection definitely matters

You will need agents specialized in the top-of-the-range home features. Your average home inspector is likely to be unqualified for this.

Keep an eye on resale value
What is the richest area in Portugal?
According to Portugal's Ministry of Finance (GPEARI), the richest areas in Portugal include Lisbon, Oeiras, Cascais, Sintra, Porto and Vila Nova de Gaia.
Where is the most exclusive place to live in Portugal?
The Portuguese Riviera has been known for playing host to wealthy families over the years. More recently, Cascais has become a cosmopolitan retreat for the wealthy.
Within Cascais, Estoril is a known destination for luxury and exclusivity. Sintra and the Azenhas do Mar region also attract those seeking exclusivity.