Updated: May 15, 2023
Leiria Portugal
Leiria is the second-largest city in the Central Region of Portugal. It was one of the first cities to be occupied by the Moors in the tenth century, and with its rich historical heritage, it's certainly one of the lesser-known gems of Portugal. In this article, we're taking a look at Leiria, Portugal, real estate and giving you a glimpse into the beauty of this Portuguese city.
The Leiria district is characterized by its stunning landscapes, sandy beaches, and historic architecture. The city of Leiria is the largest city in the Leiria district and even boasts a UNESCO World Heritage Site – The Monastery of Batalha, a masterpiece of Gothic art. Leiria's strategic location between Porto and Lisbon has allowed the city to develop several industries, such as ceramics and glass. The city is also home to a wealth of music in the form of traditional wind bands and choirs, musical institutions, and music festivals, including Entremuralhas, Música em Leiria, and A Porta.
If this sounds like your kind of city, you'll be happy to learn that Leiria offers a variety of property types, all of different shapes, sizes, and prices.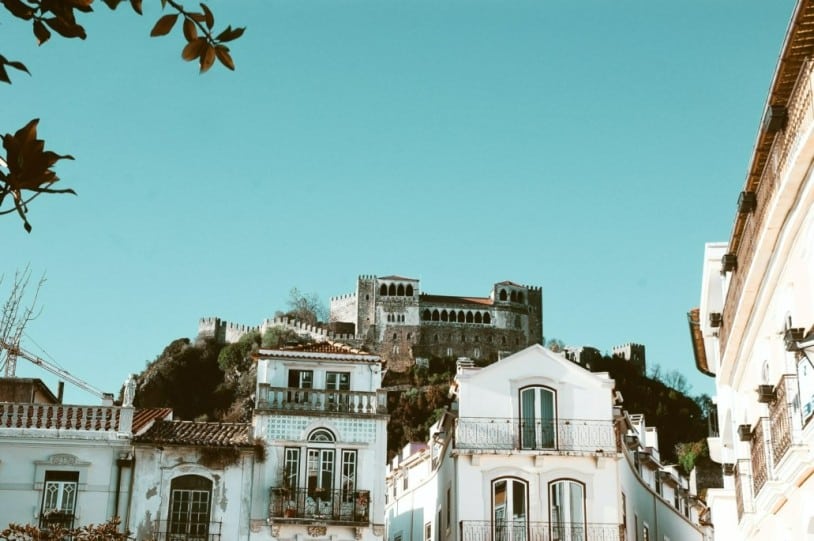 Types of Properties for Sale in Leiria, Portugal
The Leiria district's commercial and residential real estate market is constantly evolving. With its proximity to the coast – the Leiria district coastline forms part of the Silver Coast – open countryside and excellent location in relation to popular Portuguese cities, the city certainly is a favorable place to live. From apartments and flats to houses and villas, properties for sale in Leiria cater to a variety of needs.
Check out our article: The Silver Coast Portugal: The Ultimate Guide for Expats.
Perhaps you're looking for a ruin to rehabilitate to reflect the city's historical heritage but with a modern twist? Well, you can find a 1,225 square-meter property like this for around €26,500 in Leiria. Or maybe you would prefer a ready-to-inhabit villa for your family? Not a problem, you'll be able to find a four-bedroom for around €35,000.