Updated: September 13, 2023
Your Guide to the Silver Coast of Portugal
Living on the Silver Coast in Portugal has numerous advantages. The region has been hailed as one of the most picturesque and exquisite places to live, and there are many reasons why more people, both locals, and expats alike, choose the Silver Coast in Portugal as their home.  
Here at Goldcrest, we have done the research to deliver all you need to know about this spectacular coastline, stunning beaches, its charming towns, growing expat community, and Silver Coast property.
Where is the Silver Coast?
Portugal's Silver Coast is located in Portugal's west, between Porto's Green Coast and the Lisbon Coast. Its coastline stretches 150 km (93 miles) and is a convenient place for those who want to be close to city life, as Lisbon is only around one hour away by car, depending on which part of the Silver Coast you choose to live.
Its excellent location means you're never too far away from the main cities and two of Portugal's main airports, Porto airport, and Lisbon airport, are within easy access, making it a preferred location for many expats and Golden Visa applicants. What's more, its real estate is of exceptional value and many expats choose either rental accommodation or their own property to live. 
Numerous coastal towns and beach resorts line the coast along the Atlantic Ocean, but the Silver Coast extends further into the country, too. Its sandy beaches and the effect of the sunlight on the waves of the ocean give Portugal's western coast its name. It even boasts some of Europe's best beaches and good weather can be expected for most of the year, especially in the summer months.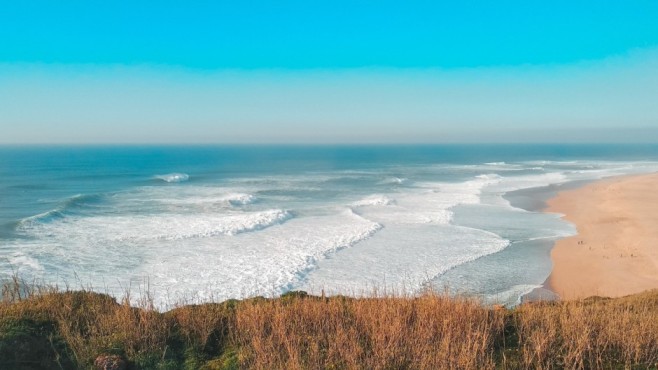 Why live on Portugal's Silver Coast?
Portugal's Algarve region in the south has gained popularity over many decades and is a favorable region for expats and tourists. As a result, the Silver Coast has been somewhat overlooked. While it is less crowded, even during the summer months, it is also filled with many unique gems and is a stunning alternative to Portugal's south.
Its relaxed pace of life, low cost of living, exceptional value for money regarding real estate, great food and local cuisine, good weather and some of the best beaches with giant waves are only some of the Silver Coast's plus points. It's a truly authentic place where you can get to grips with local Portuguese life, enjoy the culture and learn to speak Portuguese.
In the following section, we'll tell you all you need to know about the Silver Coast in Portugal, its diverse history, culture, food, quality of life, and exceptionally friendly locals. We'll also give information on the relocation process and what you need to get a residence permit.
Magnificent coastline
The Silver Coast's beautiful beaches and coastline are said to be some of the most beautiful in the world. Because this region is less known by tourists, its stunning and rugged coastline is less busy, even during peak season.
Its golden beaches are not only a perfect place to relax and go for walks, heading from one picturesque coastal town to the next, but also an ideal place for water sports enthusiasts to get their fix of sailing, surfing, and the sea. Those who prefer to stay on dry land can enjoy the exclusive golf courses dotted around the Silver Coast in Portugal. 
A rich history and unique culture
Called Costa da Prata by locals, the Silver Coast bears a rich history and unique culture, meaning there are plenty of historical places to visit. Immersing yourself in its eclectic culture is highly recommended. 
Whether you explore the former Jewish quarter of Óbidos and visit what is believed to be its synagogue, head to the ancient fishing village of Nazaré to spot the traditional 'seven skirts that are occasionally worn by the fishermen's wives to this day,' or indulge in Portugal's most famous love story of the Portuguese King D. Pedro I and his Spanish lover Inês de Castro, whose tombs are in the Monastery of Alcobaça, you won't run out of things to see and history to marvel at.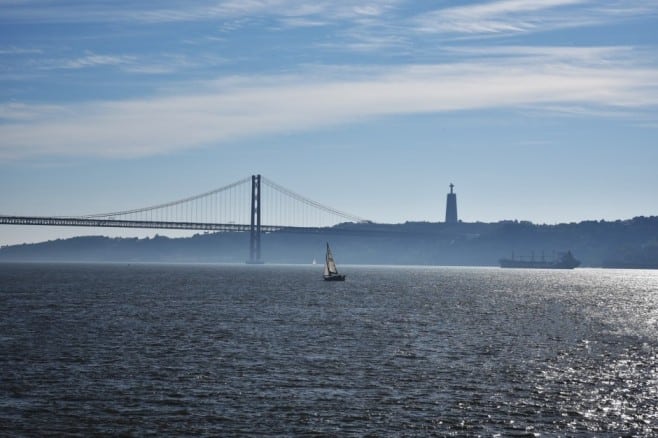 Close to central locations
While life on the Portuguese Silver Coast feels many miles removed from any busy city or tourist hub, you are always close to central locations in Portugal. Lisbon, Portugal's capital, is only an hour away, depending on your location on the Silver Coast, as is Porto, the country's second-largest city.
Also close by is Santarém, a historical city in the west of Portugal that overlooks the Tagus River. With plenty of museums, churches, and monuments, the city is an excellent place to explore a typical Portuguese city and learn more about this fascinating country. 
Attractive real estate prices
Day-to-day life in Portugal is quite affordable compared to other European countries, and the Silver Coast boasts value for money. This extends to its property prices which are especially attractive here. Whilst property in the south of Portugal and major cities can still come with a higher price tag, real estate on the Silver Coast offers something for everyone.
For example, rentals for a one-bedroom apartment in Aveiro are around €491* per month and €600* in Ericeira. Real estate prices in Aveiro start from €1,450* per square meter and €2,500* per square meter in Ericeira. 
*Prices are from Numbeo for property outside the city center and correct as of January 2023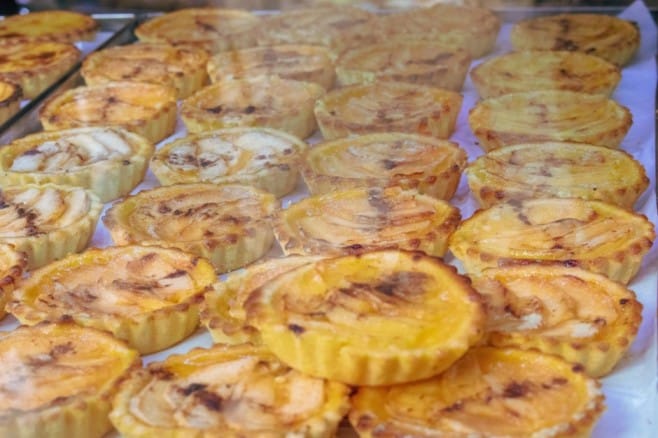 Delicious food
Portuguese cuisine is praised for its versatility, wholesomeness, and freshness, whether it's incredible seafood, traditional meat dishes, or delicious seasonal vegetables. Agriculture is still a big part of the region, so you're never short of fresh, local produce, giving you a taste of the real Portugal.
The Silver Coast in Portugal is home to countless local small farmers who grow fields of grain and vegetables and orchards of fruit trees. There are also many vineyards where you can sample authentic Portuguese wine. If you're a fan of fresh seafood, head to one of the fishing villages, such as Nazaré, where fishermen have been busy for centuries.
With its many restaurants and countless bars and cafes, you're spoilt for choice for your next culinary adventure.
Quality of life
The Portuguese way of life is known for being slower but no less exciting. Life on the Silver Coast is void of any city bustle or overcrowded tourist areas, so it's an ideal place to experience life to the fullest with all the perks of the Portuguese seaside. 
Locals will show you the way by taking their time and enjoying the many perks of life, be it a leisurely coffee with a Pastel de Nata, a walk on the beach, or a round of golf on one of the many golf courses.
Something is going on all year round
With its favorable climate all year round, it's not surprising that the Silver Coast offers something for everyone throughout the year. You can enjoy many water sports on the beautiful beaches or simply enjoy the scenery by walking or hiking in the surrounding nature. 
Moreover, due to its rich and diverse culture and history, there are plenty of fairs, festivals, and events throughout the year.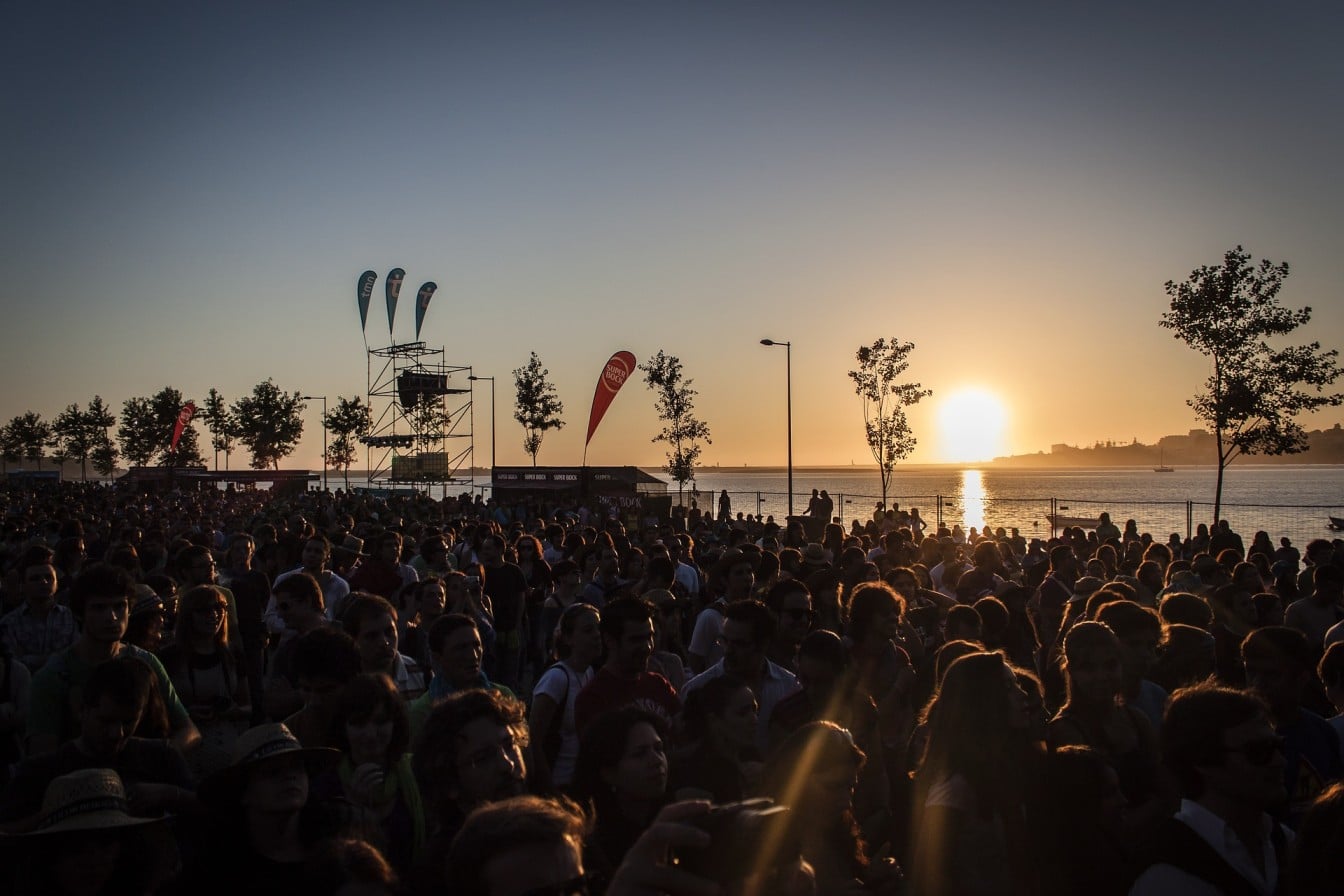 The Silver Coast Portugal Real Estate
Real estate on the Silver Coast is, in comparison to the Algarve and major cities in Portugal, much cheaper and more affordable. Moreover, this western region of Portugal offers buyers an eclectic and versatile choice of charming villages and towns with cobbled streets, staggering landscapes, and pristine beaches. 
It is also much less populated and crowded than other seaside locations in the country, making it an attractive place for many expats to invest in property or to look for rental accommodation. We have prepared a comprehensive guide to buying real estate in Portugal, which will give you a better understanding of what is required.
Where to Live on the Portugal Silver Coast: Best Cities and Towns
It may feel overwhelming to choose the perfect location to live on Portugal's Silver Coast. With an abundance of beautiful and charming coastal towns and villages, family beaches and beach resorts, it may be difficult to narrow down the best place to live here. The following list contains some of our favorite places on the western shoreline – although the list is not exhaustive.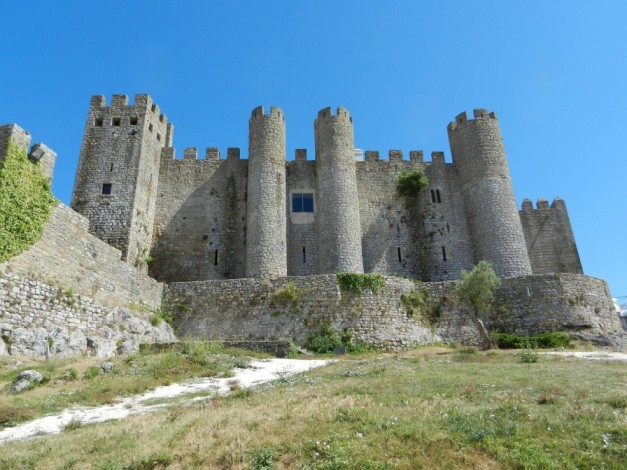 Óbidos
This medieval town has been regarded as one of the most beautiful towns in Portugal. With its impressive history and picturesque white houses, Óbidos is a perfect place to live and offers plenty of activities and events all year round.
With its own castle, numerous churches, and the Óbidos City Museum, history and art lovers will enjoy living in a place that is a testimony to influential people in the past, such as Josefa de Óbidos, who was an artist and painter in the 17th century. Music lovers will rejoice in the Óbidos' open-air concerts during the summer, and the Medieval Market and International Chocolate Festival are a feast for all the senses.
With access to El Rey Beach and Foz do Arelho, Óbidos is a wonderful place for seaside walks and seafood dinners at any time of the year. What's more, Lagoa de Óbidos (Óbidos lagoon) is a beautiful beach lagoon between Óbidos and Caldas da Rainha. 
Praia d'el Rey
About 10 km from Óbidos you will find Praia d'el Rey, a popular destination for golf lovers.  The resort has amazing views across the sea and other outdoor activities on offer. In the resort, you can either rent apartments, townhouses of villas for a holiday, or invest in some real estate, if golf is close to your heart.
Nazaré
Nazaré is one of the favorite places for locals, expats, and tourists to go and stay. In this beautiful coastal city real estate is affordable and a great investment opportunity, whether it's for yourself or to rent as a holiday property. Prices start from €1,277 per square meter, which is a fraction of house prices in Lisbon.
Nazaré is famous for its fishing traditions, and you may see fishermen and women wearing the traditional seven skirts. Delicious seafood, fresh from the ocean, can be enjoyed in this seaside town and makes it all the more special, including its relaxed and friendly atmosphere.
Its beautiful beach and seafront are also best known for record-breaking waves, which are popular with surfers from all over the world and those who love water sports. If you prefer a more laid-back life, you can watch and sunbathe from the beaches which are within walking distance, walk around the charming streets of Nazaré, and indulge in fresh seafood in one of its many restaurants.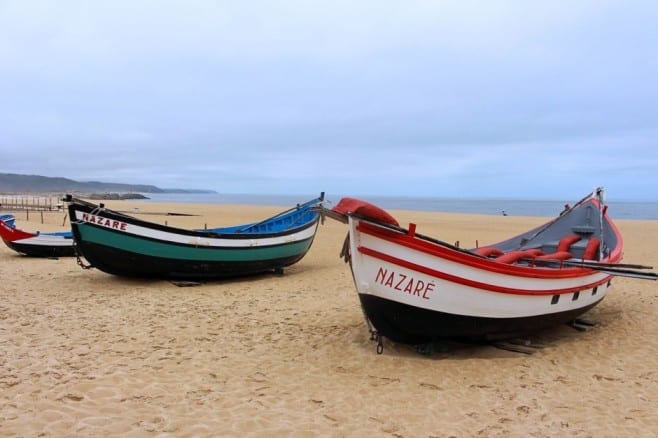 Peniche
Peniche is another fishing village famous for its great, big waves. Baleal beach is well known by surfers and also one of the stunning beaches ideal for a walk. Its more rugged appearance may only be for some, but that doesn't diminish its charm and rich history. Its house prices are low, despite its proximity to Lisbon, making it a quiet alternative to city life, but not a million miles removed from it.
Peniche is also an excellent springboard for a day trip to the Berlengas Islands, one of Portugal's nature reserves. Visitors, locals, and Silver Coast expats come to marvel at the Berlengas Island's diverse wildlife and to visit the impressive Fort of São João Baptista.
Torres Vedras
Only 40 km from Lisbon and well-connected by public transport is the beautiful and historical Torres Vedras. It is the place where the Lines of Torres Vedras Fortifications were built during the Peninsular War in the early 19th century. Now a National Heritage site, life among those memorials is truly impressive and a growing expat community are making this their new home.
Torres Vedras also boasts a thriving wine production and many cultural events, such as hosting one of the best Carnivals in the country. Countless museums and churches display Torres Vedras' eclectic history, most notably its impressive Igreja de Santiago, a beautiful church with a Manueline-style facade.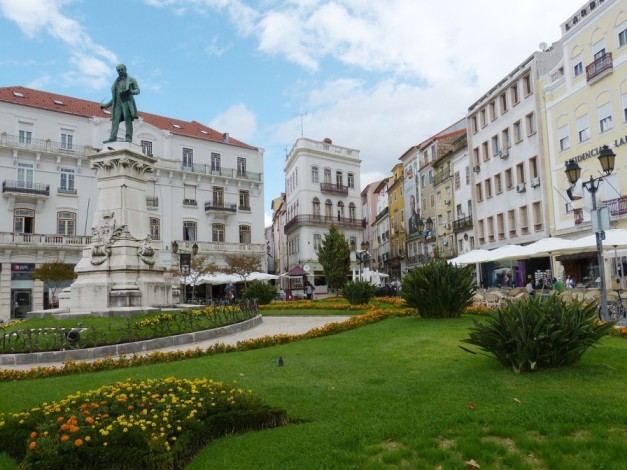 Coimbra
Coimbra, also called the city of students, is home to Portugal's oldest university, which is also part of the UNESCO World Heritage sites. The Joanine Library holds over 300,000 books from the 16th to 18th centuries, making it an impressive and important part of Portuguese history. 
Formerly the capital of Portugal, the Coimbra palace is just one of the many buildings and monuments from times when the city stood in the spotlight of Portuguese society. Located at the River Mondego, this exceptional town is a diverse place to settle and enjoy Portuguese life.
Caldas da Rainha
Famous for its thermal springs, which prompted Queen Dona Leonor in the 15th century to ask for a hospital to be built here this town is now a UNESCO Creative City. Caldas de Rainha (The Queen's Hot Springs) has many museums and cultural institutions and is home to numerous exhibitions and festivals. 
This vibrant city is not only is it a magnet for the arts, but also a hub for a first-class education. Portugal's best public secondary school was founded in Caldas da Rainha, making it an attractive place for families with children of school age. 
Lourinhã
Just over an hour by car from Lisbon, Lourinhã is a small town with a colorful history. A 14th-century Gothic church, a 16th-century monastery, and numerous Renaissance paintings by an unknown painter add to its mystery. Lourinhã is also well-known for its beautiful beaches, delicious local food, wine, and brandy. 
Most recently, the municipality gained acclaim for the identification of a new species of dinosaur. The fossils can be seen at the Museu da Lourinhã, including fossilized eggs with embryos inside.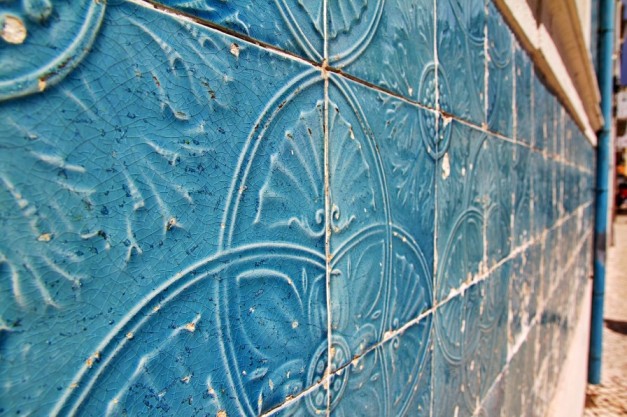 How To Live on the Silver Coast Portugal as a Foreigner: Residence Permits and Entry Visas
Living in Portugal has become a dream for many people, regardless of nationality and origin. The good news is that this dream can become a reality, and there are various ways to achieve it. If you want to get more details about life as an expat, our essential guide may be helpful. Here we'll give you a brief overview that should cover most circumstances.
Living on the Silver Coast as an EU citizen
Citizens of the European Union (EU) enjoy freedom of movement, travel, and work within the EU member states, so moving to the Silver Coast as an EU citizen will not require you to apply for a visa. For the first three months, you won't need to do anything, as your status is considered that of a tourist. 
After three months, you will need a residence card, which can be obtained from any local town hall. Apart from your personal identification documents, health insurance, and the national tax identification number (NIF), the most important thing is that you can demonstrate proof that you can support yourself financially.
Living on the Silver Coast as a non-EU citizen
As a non-EU citizen, including citizens from the US, you can expect more bureaucracy and steps to jump through before you obtain a residence card and permission to live and work in Portugal. Although the process may seem daunting and complicated at first, with the right guidance and support, it need not be. 
The good news is that there are some realistic options for non-EU citizens so they can enjoy life in beautiful Portugal.
Portugal Golden Visa
Portugal is one of a few countries in Europe that offers Golden Visas to those who want to make an investment and gain the right to live and work in the country. Such investments can be made in a variety of forms:
Residential real estate investment in a designated interior area of €500,000 or  €350,000 if investing in a rehabilitation project

Commercial real estate investment anywhere in the country of €500,000 or €350,000 if investing in a rehabilitation project 

Investment funds (from €500,000)

An investment of €250,000 in support of the arts or reconstruction of national heritage

A contribution to scientific research (from €500,000)
For a full list and more details of Golden Visa Options, you can consult our Portugal Golden Visa ultimate guide.
D7 Visa
The D7 Visa is a route for non-EU, non-EEA, and non-Swiss citizens to access residency in Portugal as long as they can provide proof that they have enough income to sustain their life here. This income can be passive, such as a retirement fund, from remote work, or other sources of income, as long as the main applicant can prove they make at least €760 per month.
Dependents can be included in the application, although the main applicant needs to prove that they can be financially looked after. There are some tax benefits that applicants of the D7 Visa may qualify for, making this option an attractive way to live in Europe. To learn more about the D7 Visa and who is eligible, read our detailed article on Portugal's D7 Visa.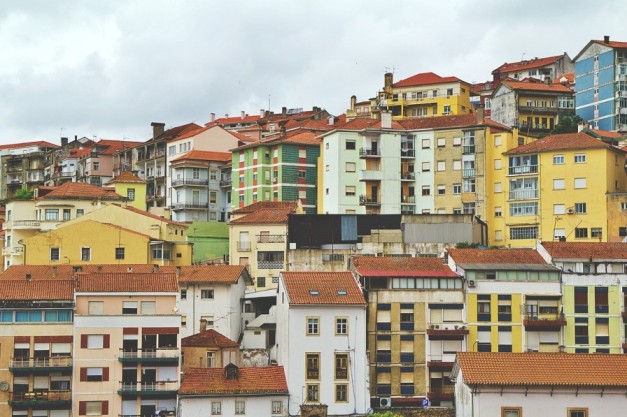 Cost of Living on the Silver Coast
Life in the European Union is well-known for its high living standards and reasonable costs for essential outgoings. Portugal is one of the best countries to live in in Europe, and its comparatively cheap living costs make it an attractive choice for expats. 
The Silver Coast, a relatively quiet and less populated area of Portugal, benefits from some of the most attractive real estate prices in the country. The Silver Coast also benefits from all of Portugal's exceptional amenities, such as excellent infrastructure, healthcare, and education.
Accommodation on the Silver Coast
Rental and real estate prices on the Silver Coast depend on your expectations and standard of living. They are, of course, subject to change in a volatile and less stable international and national economic climate.
Rental prices on the Silver Coast
Rental prices depend on the length of your stay and how much space you need. For short-term rentals, the likes of Airbnb can be useful to find accommodation until you are ready to commit to something long-term. 
As a guide, a one-bedroom apartment in central Coimbra costs around €525* per month, but outside the center, you can expect to pay around €385*. For those needing more space, a three-bed-apartment in the city center costs €738*, but you can expect to pay €650 on the outskirts of town.
Property prices on the Silver Coast
Real estate prices in the Silver Coast region are amongst the most affordable in Portugal without compromising on quality of life and amenities. Although property prices depend on your requirements and there are no limits upwards, you can expect to snap up a two-bedroom apartment for around €70,000.
Generally, you can expect to pay €1460* per square meter for a property on the outskirts of  town and €2220* in a town center. In comparison, you pay around €3020* per square meter outside Lisbon's city center and €5380* per square meter in Lisbon's center.
(*Prices calculated by Numbeo, as of January 2023).
For a more detailed account of real estate prices, read our article on Real Estate on Portugal's Silver Coast.
Cost of food on the Silver Coast
How much you'll spend on essentials and utilities depends on your lifestyle and circumstances but, generally speaking, life in Portugal is estimated to be a third cheaper than in France and just over 25 percent cheaper than in Germany.  
The table below gives an overview of prices of food basics:
| Item | Price |
| --- | --- |
| Milk (1 liter) | €0.76 |
| Bread (500 g) | €1.07 |
| Rice (1 kg) | €1.14 |
| Eggs (12) | €2.07 |
| Chicken (1 kg) | €5.33 |
| Apples (1 kg) | €1.57 |
| Water (1.5 liters) | €0.77 |
Above costs are estimated and from Numbeo as of January 2023.
How to Reach the Silver Coast
Portugal's infrastructure and public transport system are excellent, and the Silver Coast is no different. The two closest airports are Lisbon and Porto, both international airports, making national and international flights convenient. 
Getting around on the Silver Coast
Public transport via trains, buses, or taxis is readily available and cheaper than in most European countries. A monthly pass for public transport will cost around €30. If you're renting a car, gasoline prices are subject to global increases, too, and you can expect to pay around €1.88 per liter.
Transportation on the Silver Coast
As renting a car can be quite pricey in the long term, Portugal's reasonably priced public transport is a great alternative. There are reliable bus routes between Lisbon and many towns on the Silver Coast, although they don't run during the night. You may find the following websites useful:
https://rede-expressos.pt/en/timetables
Weather on the Silver Coast
Portugal's weather benefits from its proximity to the Atlantic Ocean and it is a wonderful country to live in all year round. 
Weather on the Silver Coast in winter
Winters on the Silver Coast are mild; you certainly won't need your thick winter jumpers and fleece-lined jackets with the Portuguese sun shining for most of the year. Temperatures usually don't go below 17 degrees C (62 degrees F).
Weather on the Silver Coast in summer
Portugal has hot and dry summers, but the Silver Coast can provide a cool breeze, making higher temperatures more bearable. You can expect average temperatures to be around 27 degrees C (81 degrees F), so ensure you always have sunscreen and some water on hand.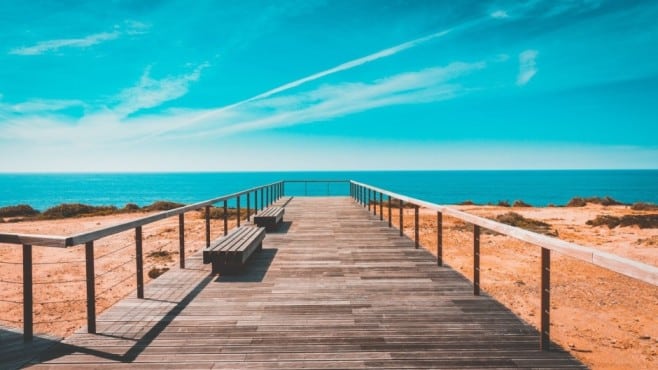 Who We Are and How We Can Help You
At Goldcrest, our clients are at the heart of everything we do. We have been helping people from all walks of life buy their dream property in Portugal.
Get in contact
If life on the Silver Coast appeals to you, schedule a non-binding call with one of our advisors, and we'll take you through the next steps.
Frequently Asked Questions About Expat Life on Portugal's Silver Coast
Where is the Silver Coast in Portugal?
The Silver Coast is a stunning coastal region in Portugal, stretching across the western coastline of the country between Porto's Green Coast and the Lisbon Coast. Its coastline stretches 150 km and is a convenient place for those who want to be close to city life, as Lisbon is only around one hour away by car, depending on which part of the Silver Coast you are in.
Where are the best places to live on the Silver Coast?
There are plenty of great towns and cities on the Silver Coast. Some of the best places to live include Óbidos, Nazaré, Peniche, Torres Vedras, Coimbra, Caldas da Rainha, and  Lourinhã. 
Is the Silver Coast cheaper than the Algarve?
As the Silver Coast is less populated and not the usual tourist destination, life is cheaper than in the Algarve and in other major Portuguese cities. This is not just the case for groceries but also for rent and real estate property prices.