Updated: September 26, 2023
The stunning city of Braga, in northern Portugal, is often overlooked as a destination for expats, in favor of better-known cities such as Lisbon and Porto. However, Braga, with its rich culture, history, and relaxed atmosphere, is a charming city and a vibrant and excellent place for expats from all walks of life. In this article, we'll guide you through everything you need to know about living in Braga.  
Where is Braga?
Located to the northeast of Porto, you'll find Braga, an ancient city, which is often regarded as the historical and religious center of the country, with many architectural masterpieces to explore and a colorful culture to experience. In close proximity to the Spanish border, Braga is a convenient springboard for a weekend visit to Spain, letting you enjoy the best of two excellent European countries.
Top Reasons for Living in Braga
Portuguese cities are known for their vibrant culture, exquisite cuisine, and friendly locals. Braga is no exception, and in the following section, you'll find out more about business, safety, and tax benefits, as well as its convenient location close to some stunning beaches. 
Outstanding business location
Although Braga is well-known for being a historical gem, it's fast becoming a desirable business hub and destination for investors to set up enterprises in various industries. In addition, many companies are looking for foreign language speakers, making Braga a favorable location for expats with language skills. 
Safe and tolerant
Portugal as a country is well-known for its friendly citizens and welcoming locals. It's also listed as number seven in the Global Peace Index 2023, making it one of the safest places to live in the world. In comparison, the UK clocked in at number 34, and the USA ranked in 129th position on the list.
Crime in Braga, Portugal, is low, although, as with every European city, common sense for personal safety is always recommended. You'll find the city as welcoming and tolerant as Portugal's other cities, which are far less dangerous than other European cities.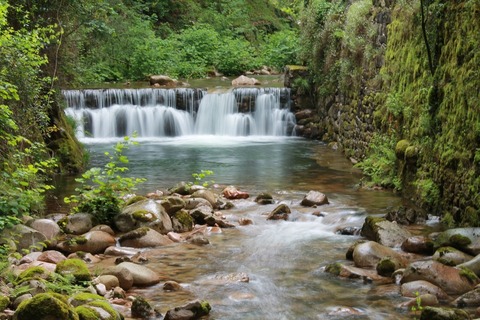 Beautiful beaches
Braga is not directly located by the sea, but there are several excellent beaches nearby. Fluvial or river beaches in Portugal can be found in abundance and regarded as the best river beach in the north of Portugal, Praia Fluvial de Verim is only a half-hour car drive away.
Even closer, just 15 minutes from Braga, is ​​Praia Fluvial do Faial, a fantastic river beach to spend the day enjoying the Mediterranean sun.
Other beaches close by are:
Don't forget the proximity to Spain. Only over an hour away is Samil Beach, a 1.7 km long beach with great public transport connections, as well as disabled access during the summer months.  
Tax benefits
Living in Portugal has many benefits, and one of them is the country's reasonable cost of living. On top of that, expats can also enjoy great tax benefits and tax breaks, depending on their eligibility. Portugal's Non-Habitual Tax scheme (NHR scheme) gives certain professions tax exceptions, and, in addition, if you earn money outside of Portugal, you don't have to pay tax on that either.  
For further information on the Portugal NHR tax regime, including Double Taxation Agreements (DTAs), consult our comprehensive article about the Portugal NHR Program.
Best Neighborhoods in Braga
Braga is a beautiful city, and you'll love the abundance of great places to stay. Although it's difficult to narrow it down, here are the best neighborhoods in Braga, Portugal.
University Quarter
Home to the excellent University of Minho, the University Quarter, a neighborhood of Braga that has been growing in popularity in the last few years, is home to many students and professionals alike. It's a vibrant district with many hip bars, restaurants, and cafes. It's perfect if you want to live in a lively and ever-changing environment.
Bom Jesus do Monte
Steeped in its Christian roots, Bom Jesus do Monte (Good Jesus of the Mount) is located on a hill outside Braga's city center. Although within walking distance, you can also get there by public transport and enjoy the breathtaking views across Braga. 
Here you can find bigger and more luxurious real estate, and life in Bom Jesus do Monte is for those who enjoy a slower and more quiet pace of life.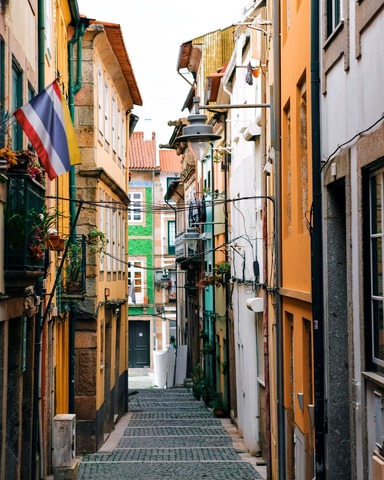 Maximinos, Sé e Cividade
A relatively young neighborhood, born in 2013 through the merging of the two quarters, Maximinos and Sé e Cividade, this area of Braga is home to many historical buildings and houses. Many of them have been renovated, making this neighborhood a perfect location to set up a new home.
Briteiros, Vila Verde em Espinho
Located outside Braga's city center, Briteiros, Vila Verde em Espinho provides everything its residents need, meaning its ideal for families and those who don't want to be in the middle of a busy city. However, good public transport links, one of Portugal's strengths, ensure you can reach Braga's center in no time.
Buying or Renting a House in Braga as a Foreigner
Whether you're after a rental in Braga or are looking for houses for sale, you'll have plenty of options available for any budget. 
Buying a home in Braga
Depending on your preferences and budget, you can buy reasonably priced real estate in Braga, be it an apartment, townhouse, or a bigger family home. Luxury property and villas are also available, and you can read more in our article Braga Portugal Real Estate.
Buying property in Braga follows the same rules for foreigners as in the rest of Portugal, and you can find a detailed guide to everything you need to know in our Three Key Essentials To Buying Property in Portugal guide. 
Renting a house in Braga
For a less permanent living solution, there are plenty of places to rent in Braga and its beautiful neighborhoods. Check out Airbnb to find a place if you're staying short-term and want to get used to Braga. Rentola and Idealista are great starting points once you're ready to look for long-term rentals, but don't forget to check local Facebook groups, which can also be helpful.
How to Live in Braga as a Foreign Citizen: Residence Permits and Visas
Living in Braga as an expat is the reality for many foreigners from all walks of life and nationalities. Depending on your country of origin, you will need different documents and routes to residency or citizenship, and you may need assistance from external agencies before relocating.
Living in Braga as an EU citizen
As a European citizen, the freedom to travel, live, and work within the member states is yours. Moving to another member state of the European Union (EU) is relatively straightforward, and you won't need a visa to remain in the country.
After three months (before which you are technically a tourist), you must apply for residency to stay longer in the country. You can get a residency card from any local town hall, given that you have your national ID card or a passport for identification. You also have to get your national tax identification number (NIF) for financial and tax purposes.
While the process for EU citizens is easier, you will still have to prove that you are financially independent and have valid health insurance to show that you're not reliant on the Portuguese welfare system to survive.
Living in Braga as a non-EU citizen
As a non-EU citizen, you are subjected to a bit more bureaucracy and some administrative steps before a Portuguese residency card can be yours. This will take a little longer and may seem complicated, but there is plenty of expert advice available to make the application  smoother.
Our residency and citizenship division, Global Citizen Solutions, has experts who can help you realize your dream of living in Portugal and answer all your questions before you start the relocation process.
Living in Braga with the Portugal Golden Visa
Portugal has one of the most attractive Golden Visa programs with exceptional opportunities for eligible candidates, with its residency-by-investment scheme being one of the most popular investment programs in the international market. The following investment options are available for eligible expats:
Residential real estate investment in a designated interior area of €500,000 or  €350,000 if investing in a rehabilitation project

Commercial real estate investment anywhere in the country of €500,000 or €350,000 if investing in a rehabilitation project 

Investment funds (from €500,000)

An investment of €250,000 in support of the arts or reconstruction of national heritage

A contribution to scientific research (from €500,000)
You can find detailed information about eligible areas for investment in Portugal in our Invest in Portugal Guide. In addition, for a full list and more details of Golden Visa options, you can consult our Portugal Golden Visa: Your Ultimate Guide 2023.
Living in Braga with the D7 Visa
Making a substantial investment may not be a viable option for some, so Portugal's D7 Visa is a great alternative for non-EU, non-EEA, and non-Swiss citizens. Through this visa, you will gain access to residency in Portugal as long as you have enough income to live independently.
You will need to prove that you earn at least €760 per month, although this income doesn't need to come from employment in Portugal. In fact, this monthly amount can be from remote work or a retirement fund.
Our comprehensive article and guide on Portugal's D7 Visa will give you more details about this option, including the inclusion of dependents and attractive tax benefits.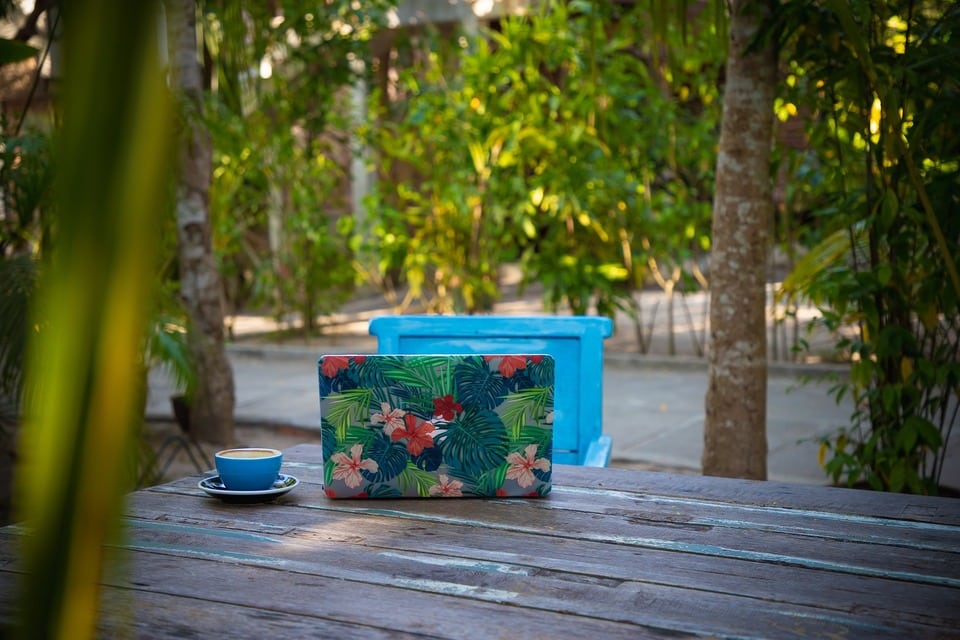 Living in Lagos with the Digital Nomad Portugal Visa
Portugal is one of the most popular destinations for digital nomads for a multitude of reasons: Beautiful weather, stunning beaches, fantastic food, low cost of living, relaxed lifestyle, and friendly locals are just some of the factors that attract remote workers from all over the world.
Portugal also boasts great infrastructure, including high-speed internet in most areas, meaning that digital nomads are able to connect easily and reliably to all corners of the globe.
With the Digital Nomad Portugal Visa, digital nomads can stay in Portugal for up to a year. To qualify, applicants have to be from non-EU/ non-EEA countries and have to earn at least €2,800 per month. You can find more detailed information in our ultimate guide on Portugal for Digital Nomads.
Braga, Portugal Cost of Living
Generally, the expenses and outgoings in Portugal are lower than in most other European countries. It's important to note that the south of Portugal, being a popular tourist destination, is more expensive than the north of the country. This means that the cost of living in Braga, situated north of Porto, is considerably lower than that in southern cities, such as Faro, Lagos, or Albufeira.   
Accom
modation
Braga's accommodation prices are reasonable and cheaper than in Portugal's major cities. The rental of a one-bedroom apartment is around between €604* per month in the center of Braga and €487* per month outside the center. Prices per square meter for buying real estate in Braga start at €1,816* in the center and €950* outside Braga's city center.
*Above costs are from Numbeo as of January 2023.
Food
In Portugal, the cost of groceries is cheaper than in many other European countries. Of course, it depends on an individual's or family's lifestyle and requirements.
The table below gives an overview of prices of basic food items:
| Item | Price |
| --- | --- |
| Milk (1 liter) | €0.68 |
| Bread (500 g) | €0.96 |
| Rice (1 kg) | €1.05 |
| Eggs (12) | €2.02 |
| Chicken (1 kg) | €5.00 |
| Apples (1 kg) | €1.56 |
| Water (1.5 liters) | €0.63 |
Above costs are estimated and from Numbeo as of January 2023.
Eating out
Portugal's cuisine is known for being of exceptional quality, but fresh and wholesome food doesn't mean an extortionate price tag. This is especially the case for the north of Portugal, where prices are generally lower than in the south. 
Meals at inexpensive restaurants start from €8*, and you can enjoy a three-course meal at a mid-range restaurant for €15* per person. A regular cappuccino costs around €1.57*, and a half liter of beer circa €1.70*.
Transportation
Portugal's public transport system is excellent and an affordable way to get from city to city  and across the country. Braga's local public transport system is well-connected with other cities, too, and you're only a train ride away from Porto, where you also find the nearest international airport. 
Although Braga is a smaller city and you can walk to most places, busses are readily available, and a monthly pass costs only around €26.75*.
*Above costs are from Numbeo as of January 2023.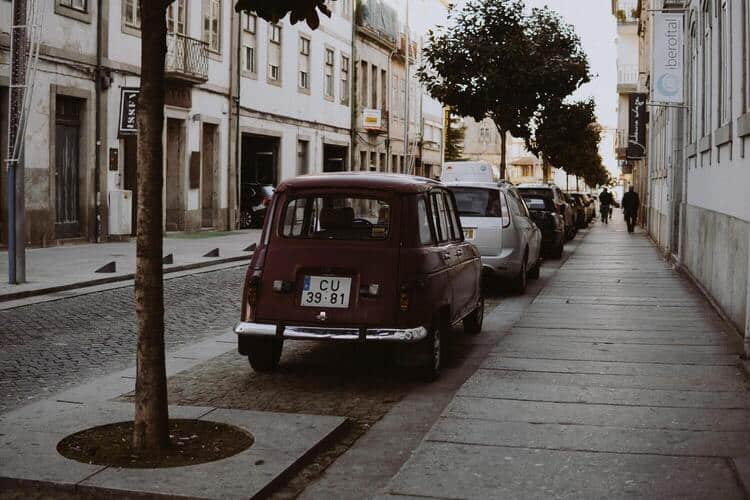 Schools
Expats looking to relocate with children will be pleased to know that Portugal's education system is excellent and that there are both public and international schools available to choose from. 
In Braga's district Gualtar, you can find schools and a university, and one international school, the Braga International School. The latter follows an English curriculum and caters to children between three and eighteen years of age. To find out more about Braga's schools, you can read our article on Braga's international schools here.
Braga is not only the perfect city for families, it's also a great place for young people. Braga is a popular university town and therefore has a great international scene. Everyday life is exciting in northern Portugal, with affordable and good transport links and Porto airport close by, making Portugal's oldest city a desirable place for many young people.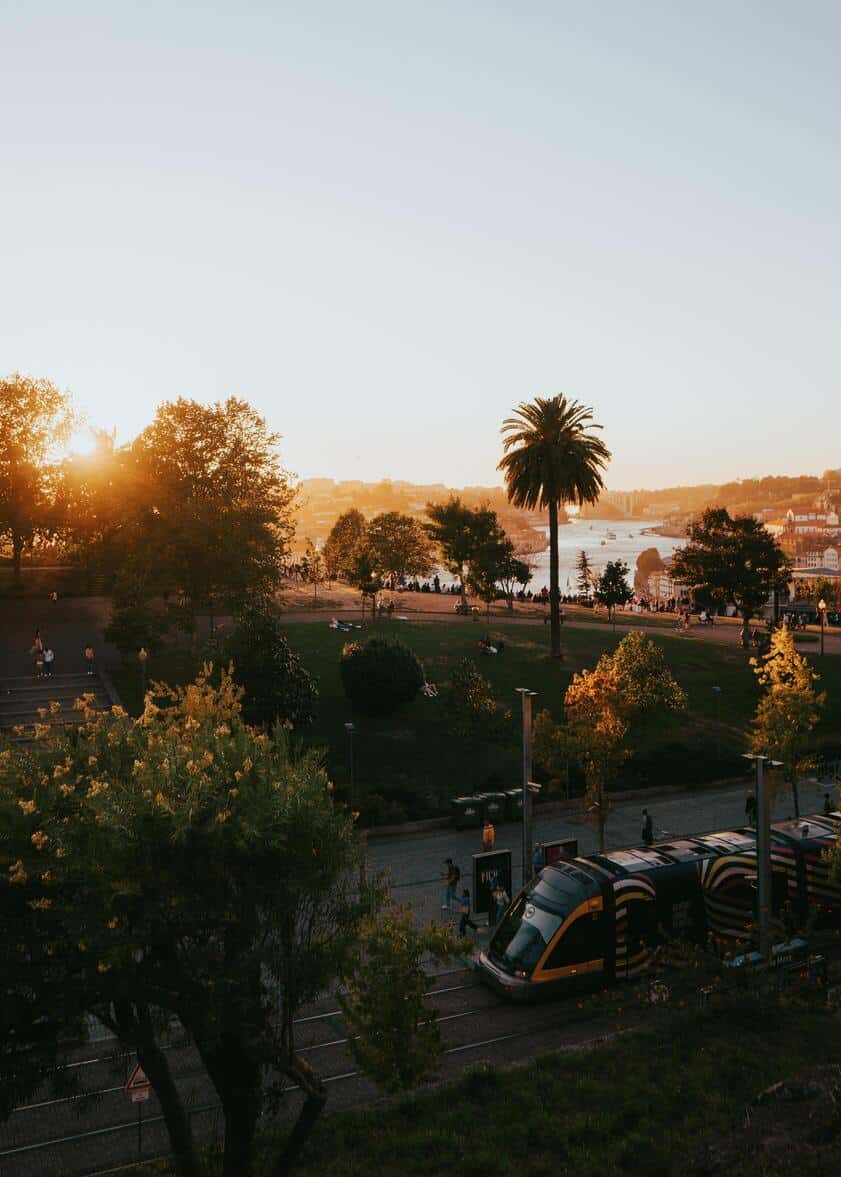 Getting Around
As mentioned above, getting around Braga is relatively straightforward. Due to its size, you can get to most places in the city on foot, but you can also take buses that run frequently, and both one-way tickets and monthly passes are affordable. 
Braga's intercity connections are also reliable and cheaper than in most European countries. You can get to Porto by train in under 45 minutes, and connections with other cities are equally efficient.  It also has good bus connections, which are even cheaper than train tickets.
Shopping
Braga is a great place to do shopping, whether you're looking for high street brands or authentic Portuguese market stalls. Braga is a treasure trove for small independent and local shops and boutiques where you can find anything from handmade goods to food and drink.
We'd recommend the Mercado Municipal, a traditional market in the north of the city, where you can experience Portugal in all its authenticity. 
Healthcare
Portugal's healthcare is considered one of the best in Europe, and, as a resident, you'll have full access to it. Alternatively, you may want to get private health insurance which is cheaper than in most other European countries and is also excellent. For more in-depth information on Portuguese healthcare, read our article on Portugal Healthcare: All You Need to Know.
Weather in Braga
Braga's northern location means that summers are short and hot, but winters can be cold and wet. Generally, annual temperatures vary between 6 degrees C to 27 degrees C (42 degrees F to 80 degrees F), so make sure you take appropriate clothing for each season.
Language
English is widely spoken in Portugal, although not as an official language. As Braga is a university city with around 20,000 students, you'll find it easy to communicate, as the younger generations speak excellent English.
Of course, nothing beats speaking the Portuguese language to impress the locals and to allow for a more authentic experience as an expat.
Festivals and Attractions
Braga's cultural and historical history means that there are lots of festivals, attractions, and events throughout the year. Whether you're interested in traditional and cultural events, theatre, art exhibitions, music, or religious occasions, Braga has something for everyone:
Semana Santa

is an annual occurrence over the Easter festivities, commemorating religious events. It's a great time to visit Braga's many churches and cathedrals and enjoy the beautiful decorations around the city.

Braga Romana

festival remembers Braga's historic Roman roots and is marked by a Roman market every year at the beginning of June.

Towards the end of June, you can enjoy the impressive

São Joao

street party in honor of St John the Baptist and celebrate the arrival of mid-summer.

In July, theatre lovers will enjoy

Mimarte

, Braga's theatre festival, and amongst traditional performances on stages, you can also expect street theatre and improvised performances.

Throughout the year, you can attend music events and festivals; some of the most notable are the Braga Jazz Festival and International Music Day.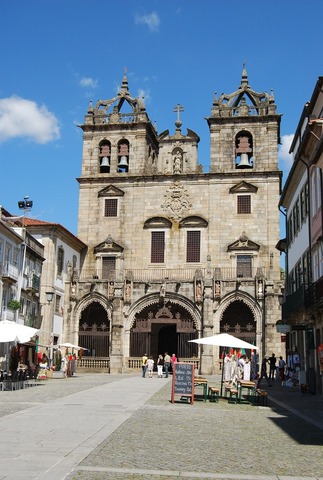 Living in Braga: Pros and Cons
As with every place, there are plus points and some drawbacks. In this short overview, we look at Braga's pros and cons.
Advantages
Braga is an exciting and vibrant city with plenty to offer for people from all walks of life. Some of its biggest advantages are:
High standard of living at an affordable cost in Portugal's oldest city

A variety of business opportunities, also for foreign language speakers

Plenty of job opportunities 

A versatile place with historical monuments and modern properties alike

A safe and friendly city

Less busy than big cities such as Lisbon and Porto

A good climate with warm summers and cooler winter months

A broad variety of cultural events and festivals

An authentic hub of Portuguese culture
Resident access to the national health service (Serviço Nacional de Saúde) or affordable private healthcare
Drawbacks
No place is perfect, and there are some realistic but manageable cons to living in Braga:
Bureaucracy can be time-consuming

Less choice than in bigger cities

Winter months can be cold and wet

Some rental properties and real estate don't have central heating for those colder months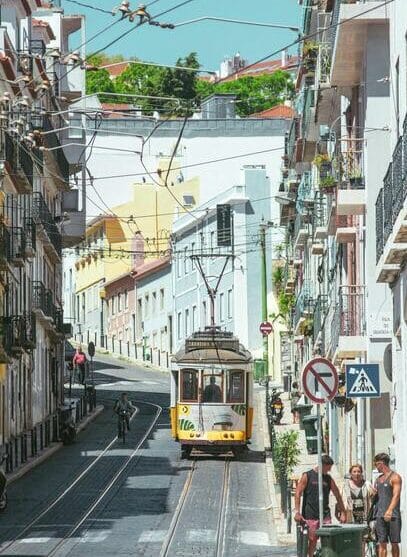 The Bottom Line on Living in Braga, Portugal
If you're looking for city life without the city price tag and the bonus of having a varied and exciting offer of events and things to do, then Braga should be on the top of your list of places to live. Moreover, with its international school and university, Braga is a favorable location for many families with younger and older children.
Always close to a fluvial or seaside beach, there are plenty of beautiful places to visit in your downtime. In addition, Braga's proximity to Spain means you can enjoy a day trip, long weekend, or holiday by simply hopping across the border.
Frequently Asked Questions about Living in Braga Section
Is Braga a good place to live?
Braga is an excellent place to live for people from all walks of life and all ages. It has plenty to offer for everyone, whether you're a digital nomad, a student, a family, or looking to retire.
What is living in Braga like?
Braga is a vibrant and lively city without the hustle and bustle of a capital city. If you prefer a relaxed and calmer way of life, then Braga is the ideal place for you.
Is Braga cheaper than Porto?
For most aspects of daily life, life in Braga is cheaper than in Porto. Renting is around 25 per cent cheaper in Braga, and real estate prices can be up to 53 per cent cheaper (correct as of February 2023, taken from Numbeo).