Updated: August 11, 2023
Faro is the capital of the Algarve, situated in the center of the region, providing easy access to all other towns. The city is famous for its historical monuments, saltwater lagoons, and shopping zones. The mudflats in the area attract migratory birds and wildlife. Being a favorite among expats, real estate in Faro is in high demand. It offers a range of property options for all requirements ranging from humble apartments to luxury homes. If you are planning to dive into the Faro real estate market, you will need a real estate agent to guide you through the whole process, which will help you in landing a great deal. In this article, we provide you with details on what to look out for when choosing to work with a
real estate agent in Faro
.
Property Types in Faro
Being the capital of the Algarve, Faro is always bustling with life. It has some of the most beautiful beaches in the Algarve, along with many fun activities, restaurants, bars, and amenities.
You'll find that investing in real estate in Faro provides excellent investment opportunities. From waterfront properties to modern apartments and luxury condos to historic townhouses, you should be able to discover your dream home in the area. Plus, working with an experienced real estate agency will make the process as hassle-free as possible.
Here are some of the property types available in Faro to choose from.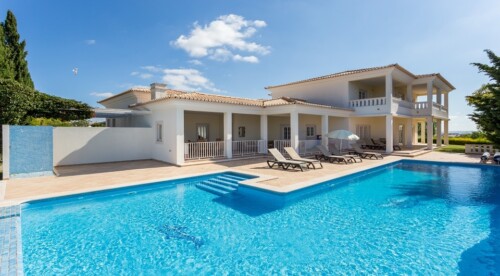 Villas
Villas in Faro are located away from all the hustle of the city center, situated near the sea or in the countryside. A villa is the ideal place to spend a peaceful weekend with family and friends. Most villas have private pools, numerous bedrooms, and garden areas. There is a wide range of villas, from basic to luxury, catering to your needs. Imagine owning a villa facing Ancão Beach, for example, a stunning beach to the west of Faro.
Apartments
Apartments are the ideal option if you are buying to let or are planning to stay long-term or for a few months each year. If you want a pool and garden area, you can search for apartment complexes.
Townhouses
Many townhouses in Faro are a combination of villas and apartments. They have generous internal spaces like villas, excluding the garden areas and the private swimming pool. You can invest in a townhouse for seasonal stays or buy a property to let.
Resorts
The resorts in Faro are majestic, with golfing and leisure complexes, such as Quinta do Lago South. Even if you are not a golf person, investing in resort properties is considered a great idea across Portugal. There are a lot of beautiful resorts in Faro with breathtaking views.
If you are interested in discovering more about Faro real estate, consult our guide on Portugal Faro Real Estate.
Why do you need a real estate agent in Faro?
Faro is the central base where you can explore all of the Algarve; therefore, investing in the real estate market here is a great idea. The properties in Faro are affordable and have great views of the Atlantic Ocean. However, buying or selling a property is not a one-person job. You need expert agents to analyze the local market and help secure the best deal.
Let's see some of the great reasons to hire an agent to cater to your real estate needs.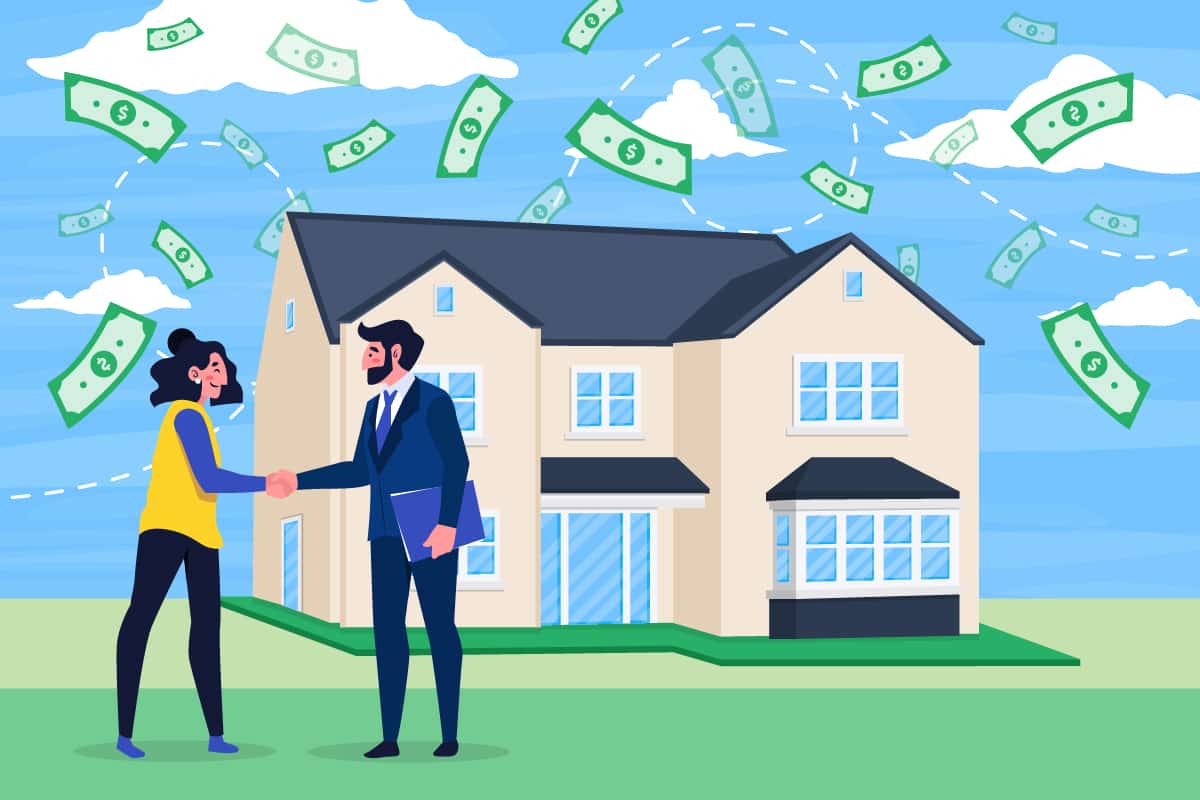 Market insights: To land the best deal, you must have in-depth knowledge of the local market, the risk, and the current market prices. Agents are already well-informed about the market status.
Language barrier: You must understand the local language to buy or sell properties in Faro. Agents speak the local language and will be experienced in negotiating the best prices.
High-quality promotions: Agents bring the best tenants to your properties and have marketing strategies to attract potential clients.
Sales process: Finding a suitable place to buy can be a hassle, particularly the negotiation stage and closing the sale. Real estate agents with years of experience will be crucial in these situations.
How to Find a Real Estate Agent in Faro, Portugal
If you're looking for a reliable real estate agent in Portugal, there are several factors to consider. Below, we've shared some key insights into how you can find an experienced real estate agent in Faro to help you with discovering lovely homes for sale in the Faro district.
Availability and Support: It's crucial to have a trustworthy real estate agent who is readily available to assist you throughout the process. Given the complexity of finding your ideal property, a reliable agency is essential. Good agents will keep you informed with important property information, provide honest and unbiased advice, and offer assistance whenever needed. Choosing a real estate agent goes beyond receiving updates and answers to your queries – it involves having an expert who understands your unique requirements and works diligently to fulfill your needs when buying or selling a property. A good real estate agent will grasp your needs and strive to secure the best possible price for you.
Online Presence: In today's digital era, it's common for companies in various industries, including real estate, to have a strong online presence. This also applies to reputable real estate agencies. Recognizing that people conduct extensive research online, especially when looking for properties abroad, reliable agencies ensure they have a robust online presence. This allows potential investors to find high-quality images and detailed information about the properties available in and around Faro. However, while effective advertising is crucial, good real estate agents in Portugal also prioritize timely responses and professional communication to address inquiries. Keep in mind that an appealing website doesn't guarantee a good agency; it's important to assess their service quality, experience, and feedback from previous clients.
Licensing and Accreditation: When searching for a Portuguese real estate agency, professionalism and legality should be top priorities. Make sure to engage with accredited agencies registered with INCI (Instituto dos Mercados Públicos, do Imobiliário e da Construção), the Official School of Public, Real Estate, and Construction Markets. A reputable agency will prominently display the INCI logo on its Portuguese-language website, providing an easy way to verify its accreditation. Working with a trusted agency will save you trouble and offer peace of mind during your property purchase in Portugal.
Experience with Expats: With the growing interest of expats in Portuguese real estate, real estate agencies typically have considerable experience in catering to their needs and extensive knowledge of the current market. A reliable Portuguese agency should be well-versed in the legal aspects related to properties in Portugal. Don't hesitate to ask for proof of their experience in assisting expats with buying and selling properties in the Portuguese real estate market and their familiarity with the necessary paperwork. When making significant decisions like property purchases, it is crucial to ensure that the agency you hire understands all your requirements.
Transparent Pricing and Services: While hiring a real estate professional in Portugal incurs certain costs, the quality of services provided makes it worthwhile. When selecting an agency, ensure that all the services you require are included in the agreed-upon price without any additional fees. It is also advisable to inform the real estate agency if you plan to obtain a mortgage in Portugal, ensuring they can handle this aspect on your behalf.
Real Estate Agent versus a Buyer's Agent
While working with a real estate agency is important, you should be aware that real estate agents represent the seller and earn a higher commission from larger sales.
On the other hand, a buyer's agent's primary focus is not on selling real estate, but rather on exclusively representing you as the client—the buyer. This distinction is a significant advantage when choosing a buyer's agent, such as Goldcrest, as it ensures that they prioritize your best interests. They will guide you throughout the entire process, from finding suitable properties to acquiring the perfect home, and will be there to address any inquiries you may have.
Furthermore, buyer's agents have access to exclusive listings and properties that are not publicly available on the market and can assist in negotiating the most favorable price for your purchase. Whether you're interested in urban areas or properties in the countryside, they can assist in refining your search.
Goldcrest: Who We Are and How We Can Help You
Goldcrest is a local buyer's agent situated in Portugal. We have an experienced team who can develop feasible solutions to all your real estate problems. We are highly capable of assisting you with market challenges and providing insightful real estate expertise and strategic advice. Our team will help you find the best fit for you in Faro, Portugal, considering your requirements and budget.
Here are some of the key services that we provide:
We provide customized service, taking into account all your requirements.
We have a team of skilled experts to identify market risks and tackle them.
The entire buying and selling process, from research to acquisition, is done by us –  we are your single point of contact.
We have a highly connected network that opens opportunities to acquire off-market properties and high-demand areas.
We provide transparent and affordable services to our clients. We only stop once we close the best deal for you.
If you want to know more about Goldcrest and real estate in Faro, please contact us. Our team of friendly experts will be happy to help you.
Related articles
Here are some articles that you might be interested in:
Member of the AIPP
Goldcrest is proud to announce that we are a member of the AIPP (Association of International Property Professionals).  
Based in London since 2006, over 380 corporate members in 31 countries are part of the AIPP association, which delivers consumer education and protection, industry best practices, and business development.  
AIPP provides support in three key areas:  
International professional accreditation 
Sales promotion and client leads 
Knowledge, training, and community
This AIIP seeks to improve standards for buyers of foreign property. As a member of the AIPP, we are best positioned to help foreign buyers secure their dream home in Portugal. 
Frequently Asked Questions about How to Find a Real Estate Agent in Faro
How do I find a real estate agent in Faro?
You can find good real estate agents in Faro by doing systematic research. You can narrow down your search based on their online presence, including social media platforms, experience in the real estate market, and client reviews and ratings.
Is real estate expensive in Faro?
Faro has different types of properties, such as villas, apartments, townhouses, and resorts. The real estate expense depends on the type of property you choose and the area. The average asking price for a villa in 2022 was €2,042 per square meter.