Updated: September 12, 2023
Renowned for its Port wine and outstanding architecture, sitting proudly at the mouth of the iconic Douro River, Porto has recently become a huge tourism hub in Portugal. Expats looking for an alternative to buying a house in Lisbon where the prices are skyrocketing may consider Porto, the second largest city in Portugal. If you're a house owner in Porto or are planning to buy a property here, we will tell you why you should consider getting a real estate agent in Porto, and how to find a good one. 
Real estate agents in Porto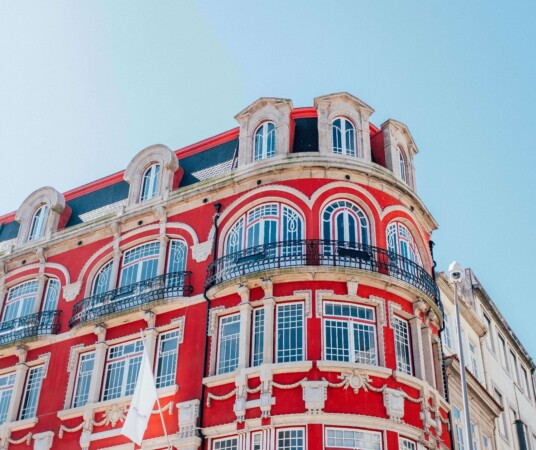 Portugal's
real estate
is in a good shape in recent years, and prices are on the rise in popular hotspot locations, such as Lisbon, Porto, and the Algarve, due to unwavering demand from foreign buyers.
Porto, the capital of the north, has been attracting a growing number of expats and digital nomads recently, many of whom have settled in the city with their families. If you're an aspiring expat who dreams of a life spent nestled within a historic European city, then living in Porto may be your dream come true.
Only around 230,000 residents live within Porto, but over 1.8 million people live in the city's metropolitan area. As you explore the city, prepare to discover warrens of charming narrow streets, stunning views, beach fronts, colorful houses, fragrant bistros, and trendy gin bars.
Expats turning their heads towards Porto will happily find that there are many property options on the table. Yes, property types in Porto come in all shapes and sizes, whether you are looking for a modern riverside apartment, old townhouse, or family home with sweeping views of the Atlantic. Regardless of what type of property you are seeking, you should be able to find something to meet your needs. 
To do so, you will need to hire a good real estate agent that will help you through the process and facilitate your trip to find a suitable property in Porto. Especially because Porto is trending lately and many foreigners are considering settling in the city, finding a property can be quite hard. 
In this article, we will help you organize your thoughts and find out exactly where to start.
What types of properties are available in Porto?
As mentioned above, in Porto you will find a lot of property options on the table, and whatever your taste is, you will find a suitable property in Porto for you. Property types in and around Porto come in all shapes and sizes: Luxury villas, farmhouses, charming cottages or townhouses, apartments, or condo units.
Hiring a real estate agency in Porto, Portugal will help you narrow down the available options, and find the perfect property that meets your requirements.  In the following section, we will provide you with more details about the two main types of properties in Porto. 
Residential properties in Porto 
Residential real estate is a property that you buy with the intention to live in the property. 
In Porto, you will be amazed at the variety of available houses and, without a real estate agent, you may be a little bit confused about where to start.
However, there are some helpful online real estate websites that can help you go through the available properties in the market and to learn more about the prices. And you can check our
Porto real estate guide and know where to buy properties in Porto
. 
In case you're planning to purchase a residential property in Porto that qualifies for Portugal Golden Visa by investment, keep in mind that there are some updates.  According to the latest law changes outlined by the Portuguese government, residential real estate in Porto does not qualify for the program anymore, following the changes that rolled out on 1 January 2022. Check out this ultimate guide about the
Portugal Golden Visa changes, updates & new rules for 2022
Commercial properties in Porto
Commercial properties are properties that you can buy for commercial purposes such as small projects, restaurants, cafes, coworking places, or shops. Commercial properties, also called commercial real estate, investment properties, or income properties, are real estate intended to generate a profit, either from capital gains or rental income. 
Commercial real estate in Porto is always in high demand, especially now after it became the only available option for real estate investment in Porto as part of the Golden Visa program. People who are considering investing in Porto and getting the Portugal Golden Visa have started to focus more on the best commercial properties to qualify for a Golden Visa. 
The Golden Visa program also called the Portugal residence Permit program, allows you to purchase commercial property in large cities in Portugal. Porto property for sale includes hotels, restaurants, shops, and offices in the center of the city. After five years of holding your investment and renewing the Portugal Residence Permit, you can apply for Portuguese citizenship and get a Portuguese passport.
If you're still wondering "
Should I buy property in Porto or Lisbon?
", we answered your inquiry in this guide with a fair comparison between the two big Portuguese cities.
Why do you need a real estate agent in Porto?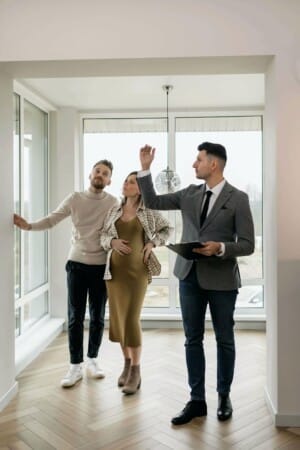 Dealing with a good real estate agent in Portugal will cost you a little bit more than handling it yourself, but will grant you greater efficiency and a high-quality service if you have the help of an experienced real estate agent. With the help of the real estate agency in Porto, you will easily have the option to visit the available properties and check them yourself instead of watching some images online. 
An experienced real estate agency in Porto will have access to an updated real estate market database. Plus, if you're planning to buy a property and rent it out, the real estate service will save you a lot of hassle and help you find the perfect property for investment. 
Real estate services in Porto should also include the legal paperwork related to your property. They will be your trusted go-to throughout the whole process until you finally settle down on the best option for you. 
In case you have still not decided on
where to buy properties in Porto
, you can start creating your own checklist like: 
- If you'd prefer a
beach house in Porto
or not? 
- If you're ok with the old houses, or do you want a new one? 
- If you'd like to live in the city center, or you'd prefer somewhere more private?
The difference between real estate agents and buyer's agents:
Having real estate agents is essential but you should know that they will work on behalf of the seller and will get a higher commission for a bigger sale. A buyer's agent works solely on behalf of the client (the buyer) which is a significant advantage of choosing a buyer's agent, such as
Goldcrest
. Buyer agents do not sell real estate. 
It's also nice to have a real estate agent who's always providing you with the latest updates in the real estate market and the recently added properties to keep you boosted. While
buying a house in Portugal with a buyer's agent
will provide you access to listings that real estate agents may not have.
Goldcrest: Who are we & how can we help you? 
At Goldcrest, we're a buyer's agent that works solely on your behalf, giving you many exclusive advantages to help you narrow down the search for you.
Our team works diligently to ensure the correct steps have been taken with high-quality service, safeguarding you from poor property investments. For the past decade, we've been building our inside knowledge of the local property real estate market and have established extensive connections across the country, enabling access to an exclusive list of properties and investment routes.
Get in touch
now and let's handle the process to help you find what you are looking for.
[sc name="gc-aipp-member"][/sc]
Frequently asked questions about finding a real estate agent in Porto:
How do I find a real estate agent in Porto?
Finding a real estate property in Porto can take some time, effort, and careful search if you're doing it on your own. However, if you're willing to hire a local real estate agency in Porto (Inmobiliaria) that will make your life easier and help you a lot in finding the property you're searching for. 
You can also check some online real estate websites: (Idealista, Immovirtual, Casa Sapo) as the first step of your search, but later you will need the real estate agent's help to go deeper in the buying process. 
Is real estate expensive in Porto?
Porto neighborhoods will each have their own price range. However, if you are buying real estate in Porto, you should find that real estate prices for Porto homes are generally very affordable. Compared with other popular expat destinations, particularly western European countries, Portugal in general offers very affordable real estate prices. The real estate market in the country is booming. Speaking specifically of Porto, you will find very agreeable prices for Porto homes.