Updated: August 22, 2023
The Douro real estate market has become more popular in recent years. Douro is a region in northern Portugal known for its breathtaking natural beauty, world-renowned wine production, and rich cultural heritage. The Douro River winds its way through the rugged terrain, creating steep hillsides covered in terraced vineyards. Here, the famous Port wine is produced, but other delicious red or white wines are also made from the local grape varieties.
The historic cities of Porto and Vila Nova de Gaia are part of the Douro and sit at the mouth of the Douro River, offering stunning views of the region's landscape. The Douro is also home to numerous traditional villages, historic landmarks, and outdoor activities such as hiking, kayaking, and cycling.
It's, therefore, no surprise that the Douro valley has become a favorite with expats who have fallen in love with this stunning region. In the guide below, we give you a comprehensive overview of everything you need to know about buying property in Douro, and you'll learn more about one of Portugal's most charming – and underrated – regions.
Buying Real Estate in the Douro
If you want to buy a house in the Douro valley, you'll be pleased to know that the buying process for real estate in Portugal is relatively straightforward. The rules for foreigners buying property in what many call "the enchanted valley" are the same as in the rest of Portugal, and you shouldn't face any issues. 
We do recommend that you follow the advice of experienced and trustworthy buyer's agents and employ legal advice in your mother tongue to ensure there are no hidden surprises on the way. Real estate agents will ensure you are aware of the real property value, and understand property tax as well as the immovable property tax, which is payable at the end of each calendar year.
Portuguese real estate is versatile, and you'll find anything from semi-renovated villas, and luxury homes but also affordable and value-for-money properties that are gentle on your bank account.
The Douro offers some of the most wonderful locations for houses and properties in Portugal, many of which have stunning views across Douro's breathtaking scenery. If you can see yourself living amongst a fairytale landscape and indulging in Portuguese life, then the Douro valley is the place for you.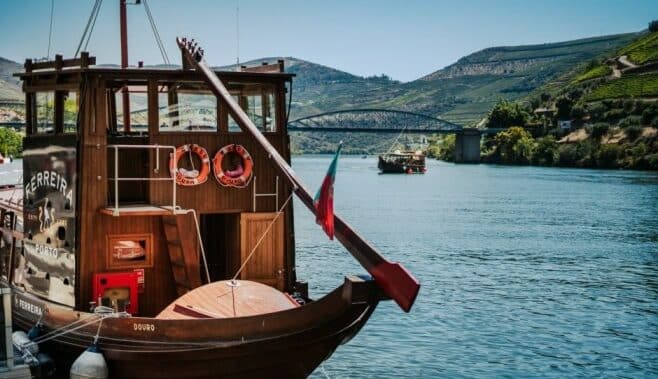 Why Buy Real Estate in the Douro Region
Apart from its stunning countryside and host of some exciting hubs of city life, the Douro region is also an attractive place for visitors, so the infrastructure and amenities in the region are excellent. Moreover, property prices are lower than in many other European countries, making the Douro a great region to buy property in.
If you're looking for both investment and the occasional place to stay, then you could rent your property to tourists in your absence and make some money from your home. The following sections consider some of the points why buying property in Douro is a good idea.
Peaceful urban life
If your goal is to find a quiet location to raise your family, the Douro Valley might be just what you need. Many apartments and houses in the Douro Valley offer unparalleled and stunning panoramic views of the vineyards and mountainous terrain. 
Nature lovers will not only be able to enjoy the views but can choose from a variety of properties, such as Douro Valley farms, luxury real estate with country houses and acres of land, or you may opt for a riverside property near the Douro River. Additionally, you have the option to live in a top-floor apartment with a private pool or a breathtaking penthouse unit that provides stunning scenery.
Amenities
As mentioned before, the amenities in the Douro valley are excellent. There are endless vineyards that produce some of the finest wines in the world, and many of the wineries offer tours and tastings. 
You may also want to take advantage of the Douro River and enjoy boat tours or even go kayaking. Yes, the Douro is a paradise for outdoor enthusiasts with an abundance of hiking trails, parks, and gardens.
Foodies will rejoice in the region's outstanding gastronomy scene, with many restaurants serving traditional Portuguese cuisine and local specialties.
The excellence in amenities also extends to the properties. Several apartments and houses in the Douro have been designed with sophistication and elegance in mind, and many houses are finished to a high standard. Alternatively, if you fancy a real estate project, you could buy a semi-renovated villa or a full renovation project and customize the property according to your needs and preferences. 
Many properties in the Douro also have spacious garages or outbuildings, backyards, and gardens where you can be close to nature and enjoy life to the fullest.
Residency by investment
Investing in real estate in the Douro valley of Portugal not only promises significant returns but also opens up the possibility of obtaining Portuguese residency. The Portugal Golden Visa is a highly sought-after residency by investment program that offers golden visa investors an opportunity to improve their personal and financial freedom.
To qualify for the Golden Visa, you need to be a non-EU/non-EEA/non-Swiss citizen and meet certain investment requirements. The Portugal Golden Visa provides a pathway to residency in Portugal and grants visa-free travel throughout the European Union and Schengen Area.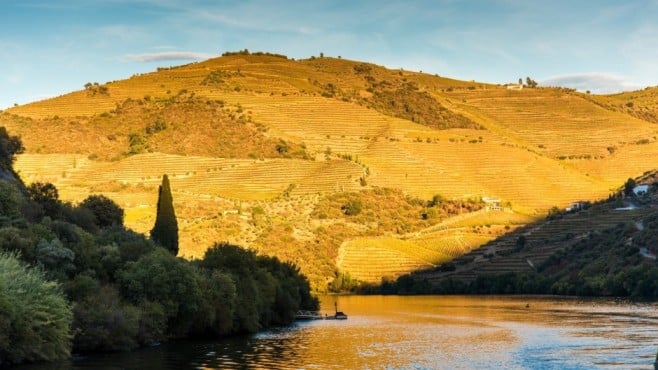 Moreover, as a legal resident, you'll also have access to Portugal's top-notch healthcare and education systems. With the Portugal Golden Visa, you and your family can stay in Portugal indefinitely without requiring any additional documentation. And after five years of residency, you may be eligible to apply for Portuguese citizenship, provided you meet all the criteria under Portuguese nationality law and maintain your investment during this period.
To qualify for the residential real estate investment route, you must invest in residential real estate located in an interior area of Portugal worth at least €500,000. A 20 percent discount applies if the residential property is located in a designated 'low-density' area, which the Douro Valley has been classified as. This makes it an appealing location for Golden Visa applicants. 
Real estate investments can also be made into commercial properties; speak to one of our real estate professionals who know the real estate market and can help you buy property and that your investment will increase.
It's important to note that the Portuguese government has decided to bring the Portugal Golden Visa investment to an end. Therefore, if this sounds like a good solution for you, you may want to apply as soon as possible to take advantage of this visa option. 
For further information, consult our article Portugal Golden Visa: Your Ultimate Guide 2023.
Proximity to Porto
If you want to live in a quiet area but also have the option to experience city life, then the Douro Valley may be the perfect region for you. Porto, Portugal's second biggest city and the Porto district are only a four-hour train ride away, a route that drives you through its beautiful countryside. It's the ideal opportunity for a short city break or a long weekend. 
Central Porto and its incredible properties in the city center are always worth a visit. Porto, a UNESCO World Heritage Site, is the perfect place to experience a true European lifestyle near the Atlantic Ocean.
What's more, the Douro River runs all the way from the Douro Valley to Porto, forming a beautiful and natural connection between the two.
What to Consider when Buying Real Estate in the Douro Valley
When property hunting in Douro, it's easy to get carried away by its beautiful countryside and abundance of charming towns and villages. However, committing to a property should not be rushed, so we recommend you follow the useful tips below.
Neighborhood
Finding your dream property can be a daunting task. Therefore, before you sign contracts, make sure you conduct proper research and carefully consider every aspect of the property. Equally important is to speak with your potential new neighbors and explore the neighborhood to decide if you can see yourself living there long-term.
Make sure the place is a fit for your lifestyle as well as whether the amenities close by suit your needs. This includes schools, supermarkets and shops, doctors' surgeries, hospitals, restaurants, and cafes. Take your time, and don't rush into anything when making such a significant investment.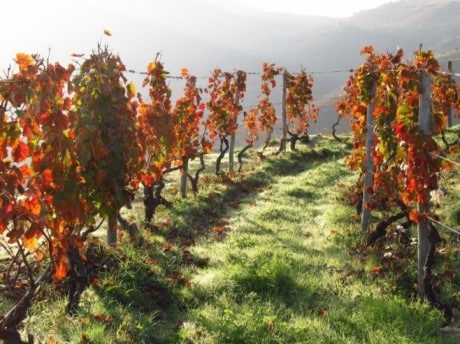 Property analysis
As with your neighborhood, you want to ensure that the property you're buying won't have any unwelcome surprises for you. Inspect every aspect of the property and assess any necessary repairs, including water fittings, wiring, and heating systems. Winters can get cold in the Douro Valley, so functioning heating and good insulation are a must. 
You may want to enlist professionals to help with a property survey to be certain that you haven't missed any crucial aspects. Take note of everything that may need work so you know how much renovations, repairs, or new installations and fittings will cost on top of the property price.
Paperwork
Finally, it's important to ensure that the property you plan to purchase has all the necessary paperwork in order. Look out for any inconsistencies, and check that all the paperwork is in order, as well as ensuring that there are no legal disputes concerning the property. Having the help of experts is invaluable, as they can take the pressure and stress from you and handle all the legalities and paperwork on your behalf.
Things to Do in the Douro Valley
The Douro Valley is a picturesque destination with a huge variety of activities to do. With its stunning landscapes, beautiful Douro river, delicious cuisine, and rich history, there is something for everyone to enjoy.
One of the main attractions for locals and tourists alike is the vineyards that produce the famous port wine. You can take guided tours and learn about the history of winemaking. Tasting Portugal's finest wines in a wine cellar is a dream for any wine lover. To take it one step further, you can take classes to make your own wine.

The ultimate experience for wine lovers must be to have a sleepover in a giant wine barrel. In

Quinta da Pacheca

, at the shore of the River Douro, the unique barrels have private bathrooms, air conditioning, and luxurious bedding to make sure this is an experience you'll never forget.

Aquapura Douro Valley, once a former farmhouse, is now a luxurious spa retreat from which you can enjoy the most breathtaking views across the Douro whilst enjoying a day or weekend of relaxing.

Outdoor enthusiasts will rejoice in the variety of things to do in the Douro Valley. The valley offers breathtaking hiking trails with stunning views of the countryside. You can also take a leisurely boat ride along the Douro River to experience the valley from a different perspective.

The Douro is home to several charming towns and villages with picturesque streets and squares, where expats can explore the local markets, sample traditional food, and immerse themselves in the local culture.

Lovers of history will rejoice as the Douro Valley has several historical landmarks and museums on offer. The Mateus Palace, for example, is a stunning work of Baroque architecture, and if you head to the town of Lamego, you will find the impressive Sanctuary of

Nossa Senhora dos Remédios

. The latter is a pilgrimage site with a stunning staircase adorned with intricate tilework.

Not far from the Douro, you will find the Viseu district – and Viseu real estate is amongst the most affordable in the country. It's home to Cinfães, a village of about 3,300 inhabitants. It has a rich history, dating back to the first king of Portugal,

Afonso Henriques

, as well as some of his noblemen. Here you'll find some beautiful buildings and churches that give evidence of Portugal's fascinating history.

Situated in the west of the Douro, at the mouth of the Douro River, is

Aldoar, Foz do Douro e Nevogilde

, a small municipality with a significant historic building. Afonso Henriques donated a chapel to Foz do Douro, which is now part of the Benedictine Monastery.




Those who fancy a trip to cities will find Braga and Porto close enough to immerse themselves in the hustle and bustle of vibrant Portuguese cities.
Conclusion
In summary, the Douro Valley offers a unique opportunity to live a peaceful and luxurious lifestyle. Ensuring that all aspects of the move are properly considered, and working with the right professionals, will provide a seamless transition into this breathtaking region, allowing you to fully enjoy all it has to offer.
How We Can Help
At Goldcrest, our clients are at the heart of everything we do. We have been helping people from all walks of life buy their dream property in Portugal, and we will always make sure that your interests are met, securing you your dream property at the best possible price.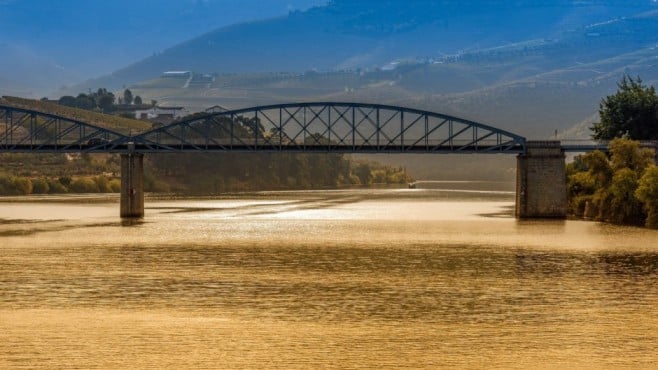 Get in contact
If living in the Douro valley appeals to you, schedule a non-binding call with one of our advisors, and we'll take you through the next steps.
Further reading
You may find the following articles useful:
Frequently Asked Questions about Buying Real Estate in Douro
Is buying property in Douro a good investment?
Buying property in Portugal as a whole is a good investment, and Douro is no different. The beautiful region is home to many extraordinary properties which are great for living, investing, and enjoying life in a fantastic place. As the Douro is often overlooked by many buyers, you'll find that this region is more affordable than other places in Portugal.
How much is the average house price in Douro?
This depends on what kind of property you are looking for. Villas and luxury properties or farmhouses with acres of land will be more expensive than a smaller cottage or an apartment. You can pick up a plot of land for under €100,000 and a three-bedroom villa with a huge plot of land for €235,000. 
On the other end of the spectrum, Douro offers luxury villas with pools and extensive gardens that are on the market for millions of euros.