Updated: November 13, 2023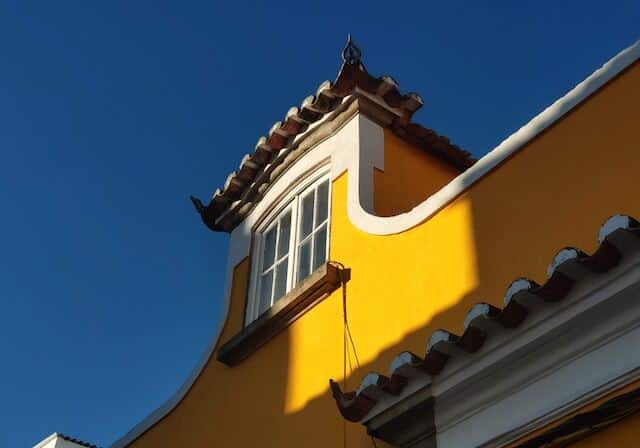 Historic, coastal, picturesque: That's how one might describe Sagres. Nestled in Portugal's southwestern corner, this town is a true gem of the Algarve. With its breathtaking cliffs, pristine seasides, and deep maritime roots, it attracts both travelers and nature enthusiasts.
Given its rich ties to the age of exploration and Prince Henry the Navigator, it's no wonder Sagres Portugal real estate has been gaining traction. The emerging property market in the area highlights its potential for holiday retreats, perfect retirement havens, and reliable investments.
Diving deeper, we'll provide you with a panoramic insight into the property scene, highlighting everything from pricing trends to the rewards of making this place home.
Why invest in Sagres Real Estate?
Sagres is located in the Municipality of Vila do Bispo, Algarve Region, and has a rich history that can be seen through its historic landmarks.
Undoubtedly, this area presents a compelling investment opportunity, but why should you consider it? 
Geographic appeal 
Right at the tip of southwestern Algarve (Faro district) of Portugal, you'll find a beauty—a village that seamlessly blends its historical tales with natural marvels.
It was once at the core of Portuguese discoveries, with the Sagres Fortress standing as evidence. Tourism now drives much economic activity within the charming village, making it popular among travelers looking to explore Mareta Beach, Cape Saint Vincent Martinhal Beach, or Farol do Cabo de Sao Vicente lighthouse.
Beyond exploring historical spots, there are also stunning beaches such as Praia da Baleeira, Praia Beliche, Praia Da Cordoama, and Praina Da Mareta, which make up an enchanting coastal paradise offering peace from city life – perfect for finding your vacation home or permanent residence here in beautiful Sagres.
Sagres' coastal position promises breathtaking ocean views, attracting those after a tranquil sea-facing life. And when you factor in historical sites like Fortaleza de Sagres, a.k.a. Sagres Fortress, its appeal as a picturesque hub of culture and nature becomes even more apparent.  
Sea view
Another compelling selling point is its untouched natural allure. Perched on cliffs, the village treats residents and visitors to vast Atlantic vistas, marked by mesmerizing dawns and dusks. Beachfronts such as Praia da Mareta and Praia do Beliche invite both relaxation and recreation. Investing in the area's real estate means owning a piece of this natural paradise. 
Tourism surge 
Over the years, it has witnessed a tourism boom, making it a vibrant focal point during popular travel times. The village's rich history, paired with its scenic allure attracts visitors globally. This trend offers property holders the potential to tap into the rental market, especially when properties sit close to tourist hotspots or come equipped with features catering to vacationers. 
Sagres fortress and lighthouses
Sagres Fortress, or Fortaleza de Sagres as it is also known, stands proudly at the edge of a narrow headland overlooking Portugal's coastal strip. It was built in the 16th century and served to defend its country during this time. The fortress holds great value for Portuguese history because Prince Henry the Navigator played an influential role in its construction, which has helped shape their maritime story. Its pathway gives visitors magnificent views across the waters beneath them. Thus making Sagres one of many iconic destinations around here that attract people from all over the world.
Two lighthouses are located close by the Lighthouse of Cabo de So Vicente and Ponta de Sagres' very own lighthouse serve travelers on the sea, both providing guidance with unparalleled splendor and historical significance, among other features!
Beaches and natural beauty
Sagres, Portugal, is known for its stunning beaches that draw many visitors. From Baleeira Beach and Beliche Beach to Mareta Beach and Cordoama, these incredible spots provide breathtaking scenes perfect for those seeking a peaceful escape or an investment property.
Due to their exquisite beauty, Sagres' beaches offer clean waters suitable for swimming, standup paddleboarding, kayaking, and windsurfing at locations such as Martinhal Beach or Praia da Mareta. It's no surprise why so many are looking towards this seaside city when searching for their vacation homes!
The coastal paradise in Sagres offers much more than just picturesque sunsets – it has safe conditions that make these amazing sites truly irresistible places to visit or settle down permanently.
Sagres Real Estate Market
While this area is renowned for its scenic views, there's more beneath the surface. Dive into rental yields, property valuations, and investment potential.
Property prices and rental yield 
Sagres is a part of the Vila do Bispo municipality in the southern Algarve. Here, the average asking price for a villa, as marketed by Portugal Sotheby's International Realty, is €3,423 per square meter, while apartments stand at €2,760 per square meter. A short journey east, about 30 kilometers or roughly 30 minutes away, lies the town of Lagos. The property market offers an average rental yield of 4.48 percent, making it an attractive option for investors.  
Property types 
In Sagres, you're spoiled for choice. From quaint Portuguese villas to modern apartments with stunning ocean vistas, there's a slice of home for everyone. And if a blend of contemporary with a dash of tradition is your thing, townhouses might just hit the spot. Not to mention the cozy farmhouses for those craving some countryside charm. Whatever your style or preference, you will likely have a selection of properties that meet your requirements. We will explore which property type is in high demand later in the article.  
Investment potential  
This area is known for its stunning cliffs, beaches like Praia do Beliche and Praia da Mareta, and history that draws in global tourists. This has boosted demand for accommodations and made real estate a prime investment. The town's appeal as a surfing destination has also fostered growth in related businesses.  
Popular Sagres Neighborhoods
In this section we'll explore some of Sagres' popular neighborhoods, so you can determine which part of the town may be the best suited to you.

Central Sagres 
This is indeed the town's hub, yet in the winter months, the vibrancy gives way to a more serene atmosphere. The bustling streets take on a peaceful charm, with some restaurants and boutique shops reducing their hours or closing, reflecting the season's quieter pace. While the bars and local hangouts maintain a warm welcome, the lively gatherings typical of summer evenings are less frequent. Proximity to the beaches and key attractions remains an advantage for those visiting, though the winter experience in Central Sagres is noticeably more tranquil and less animated. 
Martinhal 
Martinhal is synonymous with luxury and relaxation. Dominated by the pristine Martinhal Beach, known for its golden sands and clear waters, this neighborhood is a haven for beach lovers. The presence of the upscale Martinhal Resort adds to the area's exclusivity, offering world-class facilities and bedrooms. With its family-friendly environment, sea view, and serene ambiance, Martinhal is the perfect spot for those looking for a tranquil escape without compromising on luxury.  
Beliche 
Beliche is the go-to destination for the surf community. The neighborhood's crown jewel, Praia do Beliche, is a surfer's dream with its consistent waves and expansive shoreline. But it's not just about the surf; the area also boasts a range of eateries, from casual cafes to gourmet restaurants, all catering to the surf community's vibrant and diverse tastes. If you're looking to ride the waves or just soak in the surf culture, Beliche is the place to be. 
Baleeira 
Baleeira offers a unique blend of the old and the new. Overlooking the picturesque Sagres harbor, this neighborhood provides breathtaking panoramic views of the vast ocean. The proximity to the fishing port ensures that you're never too far from some of the freshest seafood in town, with renowned seafood restaurants serving up delectable dishes. Whether you're watching the boats sail by or savoring a seafood feast, Baleeira promises an authentic nature's experience.  
Tonel 
Named after the iconic Praia do Tonel beach, Tonel is a neighborhood that beautifully encapsulates the spirit of Sagres. With its mix of holiday homes and local residences, it offers a snapshot of both the town's tourist appeal and its local charm. The beach, known for its great surf spots, attracts both professional surfers and novices. As the waves crash against the shore and the sun sets on the horizon, Tonel stands as a testament to Sagres's natural beauty and vibrant community. 
Vila do Bispo
Vila do Bispo, situated in Sagres, provides diverse property types and is close to stunning beaches. A settlement with great historical importance due to its establishment during the 14th century also includes an ancient pilgrimage chapel dedicated at that time. Notable tourist attractions such as Salema Beach Praia da Cordoama are just minutes away. Ingrina Beach & Torre da Aspa contains the Capela de Nossa Senhora de Guadalupe, making Vila do Bispo increasingly desirable.
For accommodation needs, many properties can be found ranging from traditional dwellings to upscale villas offering panoramic views over coastal areas; whether buying for permanent residence or vacationers alike, there will undoubtedly be something suitable here! So why not take advantage of this remarkable village embedded in culture and nature by discovering what exquisite housing options await you?
Salema
For those looking to purchase a special property, Salema in Sagres is the perfect destination. This appealing neighborhood features luxurious offerings with breathtaking ocean views and an average cost of 6,670 euros/m2 for these homes. Properties typically provide amenities like WiFi connections, private pools surrounded by incredible beachscapes, and barbecues along majestic cliffs, making it hard to resist!
From unspoiled beaches with picturesque cobblestone roads up through its awe-inspiring harborside vistas, Salema has something exclusive to offer to make your dream home come alive.
Property Types in Sagres
In Sagres, you'll find a variety of housing options. Here are the top picks.
Apartments
This property type in this area come in a variety of sizes and layouts, catering to a diverse range of preferences. From compact studio apartments, perfect for individuals or couples seeking a cozy space, to larger multi-bedroom apartments equipped with modern facilities, there's something for everyone. These properties are typically located in prime areas, offering easy access to the town's attractions. Ideal for singles, couples, or small families, apartments in this location provide a comfortable living space without the extensive maintenance that larger properties might require. 
Villas with sea views
Sagres provides an array of luxurious villas with sea views, offering exclusive amenities and a lifestyle of sophistication. These properties possess private gardens, terraces & pools plus elegant landscapes. A villa in Sagres is the epitome of luxury and comfort, it comes in varied architecture, from contemporary-style homes to traditional Portuguese structures featuring open floor plans paired with walls-to-ceiling windows, maximizing their breathtaking ocean vistas. With the help of Portugal Sotheby's International Realty, you can find your dream beachside villa, whether for residential or vacation use, and investment opportunities due to its flourishing tourism sector. It's also worth noting thet property type often features its own private gardens, allowing residents to enjoy a touch of nature right on their doorstep. Many villas also feature private swimming pools, providing a perfect oasis for relaxation. With spacious bedrooms and interiors, modern designs, and often offering expansive views of the ocean or the town's scenic landscapes, villas cater to those seeking a lavish lifestyle.
Land
For investors with a vision, land plots in this location present an excellent opportunity. These plots give you the flexibility to build properties from the ground up, tailored to specific requirements. For those looking to build their dream home from scratch, securing land can be the answer. From residential homes to commercial ventures, the possibilities are endless. Beachfront plots, in particular, are highly sought-after, given their prime location and the potential for stunning ocean views. Investing in a land plot allows for complete customization, ensuring that the final house aligns perfectly with the buyer's vision and preferences. 
Secluded bungalows
Secluded bungalows in Sagres offer you a chance to experience private and peaceful living. You'll often find them surrounded by nature, providing a quiet escape from the noise and distractions of the city. These homes give you the opportunity to unwind and connect with the natural beauty that surrounds them.
Homes with gardens and amenities
Properties for sale in Sagres offer a perfect combination of traditional dwellings and amenities. Those searching for the ideal home can find houses with gardens, including private parking, terraces, pools, and balconies to suit any preference or need. Vila do Bispo is just one example of these charming villages located within Sagres. Here, you'll come across properties like Quinta dos Arcos villa, which has nine bedrooms and bathrooms on its outskirts. With all this available, it's possible to live comfortably surrounded by natural beauty while enjoying your property's luxuries, too! The variety among the homes means you are likely to be able to find exactly what suits you best out there – making it feel right at home, even away from the house!
Rustic farmhouses
Rustic farmhouses give you a taste of countryside living. You'll appreciate the traditional architecture and the possibility of having a garden or farmland right on your property. This property type appeals to those seeking a rural and rustic charm in an idyllic setting.
Luxury properties
Sagres offers exclusive living experiences in the form of luxury estates and properties, each boasting outstanding locations with easy access to services such as town amenities or nearby beaches. These dwellings combine regional artwork with contemporary utility for an extravagant yet cozy interior atmosphere. Luxury homes provide comfort and style with beautiful views, quality finishes, and spacious designs. They are perfect for those seeking a touch of elegance in their living spaces, plus luxury properties are affordable compared with equivalent properties in other Western European countries.  
Beach houses
Beach houses stand out in the Algarve for their unrivaled access to the rugged, natural coastline for which this area is renowned. 
Unlike the more developed stretches of the Algarve, Sagres provides a retreat that offers a sense of seclusion and tranquility. This makes it an ideal spot for those seeking a coastal haven away from the busier tourist hubs, with the raw elemental forces of nature as their daily backdrop. 
Buying Real Estate in Sagres: Challenges and Tips
Buying real estate in Sagres comes with its own challenges. Below are some tips that will help you navigate the market with confidence.
 Property market
Challenge: Navigating a foreign real estate market can be daunting, especially with potential language barriers and unfamiliarity with local customs.
Solution: Collaborate with a reputable local agency and consider hiring an English-speaking realtor to ensure clear communication. Remember to include every detail in your search criteria to make finding the perfect home faster.
 Legalities
Challenge: Legal processes can be lengthy and might involve various documentation and permissions.
Solution: Engage a local real estate lawyer who specializes in real estate transactions. They can guide you through the necessary paperwork, permits, and ensure all legal requirements are met.
Due diligence
Challenge: Some properties might have hidden issues, like structural damages or unresolved debts, which might not be immediately apparent.
Solution: Always insist on a comprehensive property inspection by a profession. A property surveyor can provide an expert assessment of the building's condition, the structural integrity, identifying any potential issues. Additionally, verify the property's legal records that will ensure there are no outstanding debts or legal disputes attached to it.
Market Trends and Future Prospects
Let's uncover the market trends and future prospects that shape the investment potential in Sagres' real estate scene.
Current trends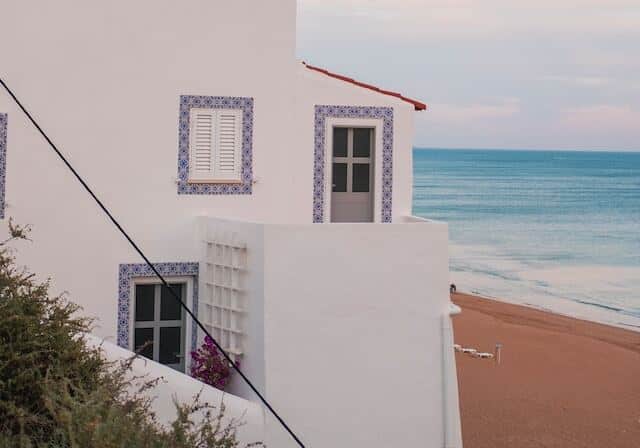 The current landscape of Sagres's property market is characterized by a consistent upward trajectory in property values. This growth is especially prominent in premium locations, with beachfront properties experiencing the most substantial appreciation. Several factors contribute to this trend.
Sagres's natural beauty and historic significance continue to lure tourists, while increasing the demand for short-term rental properties and holiday homes.
Also, given the finite nature of beachfront properties and their high demand, their value has seen significant inflation. The town has witnessed investments in local facilities, further enhancing the appeal of residential properties.
Future growth 
The horizon looks promising for Sagres's real estate sector. With continued marketing efforts and its inherent appeal, the influx of tourists is expected to grow, directly influencing the demand for real estate, especially rental properties. 
Planned infrastructural projects, including transportation and public amenities, will make it more accessible and livable. Such developments often lead to an appreciation in property values as the town becomes more connected and offers better facilities. As the global real estate community takes notice of Sagres's potential, more foreign investors are likely to enter.
Conclusion
From its historic landmarks to its pristine beaches, Sagres offers more than just scenic beauty – it presents a world of investment opportunities. The town's burgeoning real estate market, combined with its increasing popularity as a tourist destination, underscores its potential for significant returns on investment.
While the allure of coastal living is undeniable, it's the promise of future growth, driven by tourism and infrastructure development, that makes Sagres a compelling choice for property investors. Whether you're seeking a serene retirement retreat, a holiday home, or a long-term investment, Sagres's diverse property market caters to all aspirations.
As with any investment, it's crucial to be well-informed and to align with local experts who can guide you through the intricacies of the market. At Goldcrest, we simplify the property buying journey for our clients. From helping with the initial property search to offering support even after the purchase, we're with you every step of the way.
Unlike traditional real estate agents who cater to both buyers and sellers, our sole focus as a buyer's agent is to make sure our clients find the best deals and homes that truly suit their needs.
Frequently Asked Questions about Sagres Portugal Real Estate 
What is the average price of real estate in Sagres, Portugal?
In Vila do Bispo, the municipality in which Sagres is located, the average asking price for a villa is €3,423 per square meter. But if an apartment is included in your search criteria, you can find more affordable ones at €2,760 per square meter.
Are there any beachfront properties available for sale in Sagres?
Yes, there are beachfront properties available for sale Sagres, but they tend to be in high demand and may come at a premium price due to their prime location.
Which property type is common inSagres?
Sagres has every property type. However, some commonly seen options include apartments, villas, and plots of land. Any villa and apartment closer to the beach tends to be more highly sought after. Again, it also comes down to your search criteria. So be sure to consult a real estate agent and tell them exactly what property type you want.
How does the Sagres real estate market compare to other areas in Portugal?
Sagres is located in Vila do Bispo which is a generally more affordable area than Lisbon, Lagos, and Porto. For instance, in Vila do Bispo, villa prices average at €3,423 per square meter and apartments at €2,760 per square meter. Moving to Porto, the cost rises to an average of €4,000 per square meter. In Lisbon, the market peaks with prices averaging at €6,233 per square meter.  Lagos, on the other hand,  has an average asking cost of €4,171 per square meter for a villa and €3,659 for an apartment. 
Are there any specific legal requirements for foreigners buying property in Sagres?
Foreigners are allowed to buy property in Portugal, including Sagres. However, they will need to obtain a Fiscal Number (Número Fiscal de Contribuinte) from the local tax office. It's also recommended to seek legal advice or consult with a local real estate agent to understand the buying process and any specific requirements.
What are the property tax rates in Sagres, Portugal?
Annually, homeowners pay the Municipal Property Tax (IMI), with rates from 0.3 to 0.8 percent of the property's assessed value. The exact rate depends on the property type and district decisions. 
At the time of purchase, buyers must pay the Property Transfer Tax (IMT), which varies according to the property price and type, with higher rates for more expensive properties. There's also a stamp duty, typically 0.8 percent of the property's purchase cost or value. It's essential for buyers to account for and be on the alert for these taxes when budgeting for a property in Sagres.
Can I find properties with ocean views in Sagres?
Yes, given its coastal location, there are properties located in Sagres that offer stunning ocean views. These properties are especially appealing to those looking for holiday homes or investment opportunities. 
Why is Sagres called the end of the world?
Located at Europe's most southwesterly point, Sagres earned the nickname' end of the world' due to its historic significance as being perceived as the farthest explored area. Dubbed Promontorium Sacrum by ancient Romans.
What are the pitfalls of buying property in Portugal?
Finding a reliable lawyer to assist in buying property in Portugal is essential for the successful purchase of real estate. Negotiating with vendors and determining payment responsibilities can be complicated, making it crucial to seek out someone highly experienced who can help navigate this process.