Updated: November 9, 2023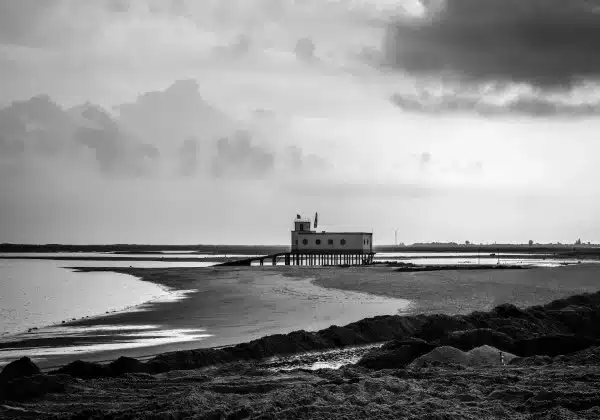 Olhão, tucked away in Portugal's sunny Algarve region, is turning heads as an up-and-coming real estate gem. It's just a stone's throw from the city of Faro and sits right next to the stunning Ria Formosa lagoon, a sprawling natural park with barrier islands and marshes.
The town's deep-rooted history as a bustling fishing port still shines through, but now, tourism has also found its place in Olhão's heart. People are drawn to its genuine allure and peaceful vibes. And if you're looking beyond the scenic views and rich culture, there's a budding real estate scene waiting to be explored. 
So, in this piece, let's take a closer look at what Olhão's property market has to offer, from current market vibes to property prices and what investors might expect in terms of rental income.
Real Estate Market Overview
Olhão's real estate market presents a compelling investment case, especially when considering the town's unique position in the Algarve region and the broader context of Portugal's real estate dynamics. Below are some insights into its investment potential. 
Property prices
The average asking price for apartments in Olhão is €3,113, which is higher than that for villas at €2,707.  Olhão is experiencing urbanization or a trend towards vertical living, where space is at a premium. Such a trend is common in areas where land becomes scarcer or where there's a drive to accommodate more people in centralized locations, close to amenities and city centers. 
The higher price for apartments also reflects the quality or features of these units. Most come with modern amenities, which have been recently renovated, or offer panoramic views. In contrast, the villas might be older, larger, or situated in locations that are less central or less desirable. 
Rental yield 
The rental yield stands at 4.7 percent. In many real estate markets, a yield above 4 percent is considered good, especially in established or growing areas. This return rate also shows a balanced market – not overly saturated, but also not too tight.  Homeowners can expect a steady rental market, and there's a consistent demand for rental properties. This could be due to factors like tourism, local employment opportunities, or the town's amenities and attractions. 
Local tourism industry 
Nestled within the picturesque Algarve region, Olhão stands as a captivating destination that combines the charm of village life with the allure of modern living. This town is renowned for its tranquil atmosphere, characterized by quiet streets that invite leisurely strolls, revealing the unique blend of traditional Portuguese architecture and contemporary olhão Portugal real estate.
Beyond the town's borders, the mountains provide a stunning backdrop, offering a tranquil escape for nature enthusiasts and hikers. This seamless integration of nature with urban comforts makes Olhão a unique spot in the Algarve region. Whether it's for a holiday retreat or a permanent move, the allure of Olhão is undeniable, offering a lifestyle that combines the serenity of a traditional village with the conveniences of modern living.
Economic factors 
Olhão's economic landscape presents itself as a fertile ground for excellent investments. With its unique blend of traditional charm and modern amenities, this town is increasingly being recognized as the perfect place for both residential and commercial endeavors. The building and real estate sectors, in particular, have shown significant growth. Many properties in the area, both old and new, are being renovated to meet contemporary standards, reflecting a robust trend in construction activities.
Investors and homeowners alike find Olhão to be a locale where finding the perfect property is not just a dream but a feasible reality. From beautifully restored traditional homes to modern apartments, each property offers a unique opportunity to be part of Olhão's dynamic economic environment. The town's commitment to blending its historical roots with modern living makes it an attractive destination for those looking to invest in a property that holds both character and potential for appreciation.
For those looking to immerse themselves in the local culture, Olhão's real estate market offers enticing opportunities. Properties for sale in Olhão are often within walking distance of the town's vibrant heart, where the harmonious blend of old and new can be fully appreciated. The real estate scene here varies from quaint, village-style homes to more modern dwellings, each offering easy access to the town's amenities and natural beauty.
Types of Properties Available
Depending on which property type you want,  the town's unique blend of traditional charm and modern growth, caters to diverse lifestyle preferences and investment goals.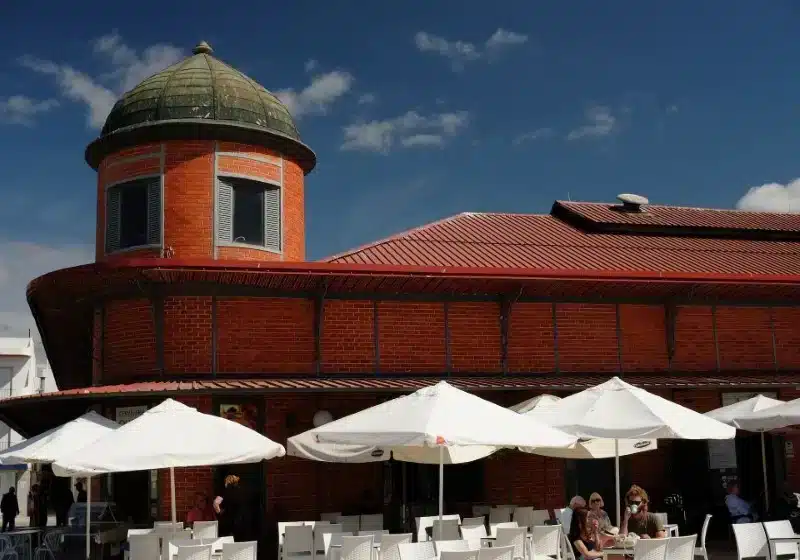 Apartments: These are typically multi-unit housing options within a single building. In Olhão, apartments often include one or two bedrooms, a full bathroom, a dining room, and a laundry room. You can also find bigger units with more rooms and even a swimming pool. Some apartments also offer sea views, making them a popular choice for those seeking a scenic living space.

Villas: Villas are independent, often luxurious homes. In Olhão, villas, or fantastic villas as they are sometimes called, usually feature spacious bedrooms, large living rooms, and outdoor areas with barbecue areas and small gardens. They are ideal for those looking for privacy and space.
Townhouses: This property type is connected in a row, and shares walls with neighboring units. Townhouses in Olhão are known for their spacious living rooms on the ground floor and are typically located in the central area, offering both convenience and comfort.

Waterfront properties: As the name suggests, these homes are located by the water, offering stunning sea views. They are highly sought after for their unique location and the lifestyle they offer, blending the comforts of home with the beauty of the sea.


Rural Properties: Located outside the main urban area, these properties offer a more secluded and peaceful living environment. They typically have a larger gross floor area and are often set in magnificently landscaped surroundings.

 These options appeal to those seeking tranquility and a close connection to nature, often offering ample land, and are perfect for those who prefer a bit of isolation or are interested in agricultural pursuits or even in buying a

vineyard in Portugal

.

 

Luxury mansions: Representing the pinnacle of luxury, these mansions in Olhão are known for their grandeur and opulence. Luxury properties often feature en suite bathrooms, a dressing room, spacious bedrooms, and a large living room. This property type is designed for those seeking an extravagant lifestyle.
Popular Neighborhoods
Olhão has begun to garner attention from real estate investors due to its authenticity, stunning landscapes, and potential for growth. Here are some of the most sought-after neighborhoods in Olhão for real estate investment:
Historic Centre: The heart of Olhão, this area is distinguished by its rich history and beautifully preserved architecture. Wander through its labyrinth of charming streets to explore the town's historical roots.
Ria Formosa Frontline: This neighborhood borders the stunning Ria Formosa Nature Park. It's a paradise for nature enthusiasts, offering breathtaking landscapes and a serene environment.
Marim: Known for its proximity to natural settings, Marim provides a quieter, more peaceful alternative to the bustling town center, with easy access to the Ria Formosa.
Barreta Island: Also referred to as Ilha da Armona, Barreta Island is accessible by ferry and celebrated for its beautiful beaches and relaxed lifestyle, perfect for a seaside escape.
Quelfes: Quelfes blends rural charm with contemporary living. It's well-known for its local markets and strong community atmosphere, making it an ideal spot for families.
Pechão: A neighborhood steeped in tradition, Pechão is characterized by local festivals and cultural events that showcase its rich heritage.
Fuseta: A quaint fishing village within Olhão, Fuseta is loved for its lively market, stunning beaches, and the Fuseta lagoon, attracting both locals and visitors alike.
Local Amenities and Attractions
Olhão, being one of the Algarve's larger towns, offers a range of amenities that cater to both its residents and visitors. Here's an overview of the nearby amenities that add to the area's convenience: 
Schools: Primary and Secondary Schools: Olhão has several public schools catering to students from primary to secondary levels. These institutions are well-equipped to provide standard Portuguese education. 
Given the influx of expats and foreign investors, there are language schools offering Portuguese classes for non-native speakers. 
Healthcare facilities: Local Health Center (Centro de Saúde): Olhão's health center provides general medical services and is the primary healthcare facility for residents. While Olhão itself has healthcare facilities for general needs, the nearby city of Faro has a larger hospital, Hospital de Faro, catering to more specialized medical requirements. 
There are multiple pharmacies scattered throughout the town, ensuring easy access to medications and over-the-counter drugs. 
Shopping centers: Municipal markets: Olhão is famous for its twin market halls – one dedicated to fish and seafood and the other to fruits, vegetables, and meats. These are must-visits, not just for shopping but also for their architectural beauty. 
There are several supermarkets, including chains like Continente and Pingo Doce, where residents can find a wide variety of products. 
The town center has several streets lined with shops offering everything from local crafts to branded products.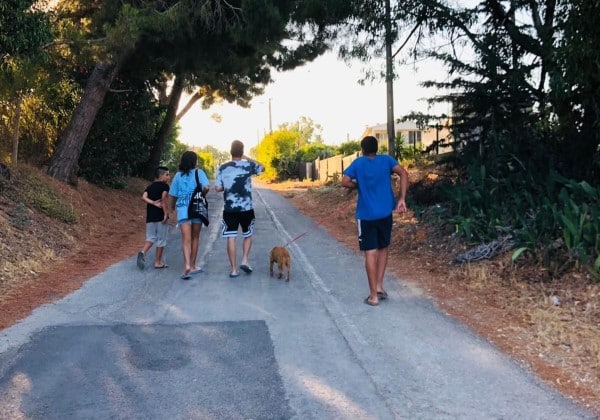 Leisure activities: Ria Formosa Natural Park offers opportunities for watersports like bird-watching, hiking, and boat tours. 
Additionally, Olhão marina is a lovely spot to take a stroll and enjoy views of the waterfront. 
Infrastructure and Transportation
Olhão's transportation infrastructure is well-developed, ensuring that residents and visitors have multiple modes of transport at their disposal, facilitating ease of movement both within the town and to surrounding areas:
Faro Airport: Located just about 15 kilometers west of Olhão, Faro Airport is the primary international gateway to the Algarve region. It offers flights to several European destinations and is especially busy during the summer months with numerous seasonal routes. The airport's proximity makes Olhão easily accessible for international travelers.

 

Train: Olhão's train station is part of the regional Algarve train line, connecting the town to other major destinations like Faro, Lagos, and Tavira. The service is frequent and provides an efficient way to explore the region.

 
Goldcrest: How We Can Help You
Goldcrest is a buyer's agent that is based in Lisbon. We provide expert, impartial advice on real estate investments and how to buy property in Portugal. From scouting out the perfect property through to property acquisition, we have you covered throughout the process.
If you are looking to purchase property in Portugal, don't hesitate to get in touch. Our team of skilled experts is available to solve all your real estate doubts, helping you with the property search and offering insightful expertise and strategic advice.
Why choose Goldcrest?
Local knowledge: With offices located across Portugal, our presence nationwide allows us to assist you personally across the country.
Independent service: As an independent buying agent, we do not represent any development or project. Our service is entirely tailored toward each individual client, providing you with everything you need to secure the perfect property at the best possible price. As an impartial advisor on the market, we work solely on behalf of our client and provide a service tailored to your needs and requirements.
Streamlined process: Our real estate agents speak English and Portuguese, and our service is completely focused on providing you with a hassle-free buying experience, saving you time.
Experienced team: Our expert real estate team has a vast local knowledge of the Portuguese property market. We have cutting-edge technology and metasearch tools at your disposal to provide full market coverage, ensuring the best investment choices and negotiated prices.
Network of partners: Lawyers, property management services, builders, architects, designers, and landscape gardeners, again saving you time and hassle by providing you with trusted experts in their field of work.
Member of the AIPP (Association of International Property Professionals), delivering company best practices and upholding professional values.
Conclusion
Olhão, with its rich history, scenic beauty, and vibrant local culture, stands out as one of the Algarve's most promising real estate destinations. As the town continues to evolve, blending its traditional essence with modern amenities, it beckons investors seeking both cultural immersion and lucrative investment opportunities.  
To truly explore the range of properties fit for purchase in this captivating locale, it's prudent to engage the assistance of a knowledgeable guide in the field.  
At Goldcrest, we pride ourselves on being a buyer's agent, distinct from traditional real estate agents who often focus primarily on sellers. We prioritize the interests of our buyers above all else, assisting with every facet of the property acquisition journey — from the initial property search to comprehensive post-purchase care.
Frequently Asked Questions about Olhão Portugal Real Estate
What is the current real estate market like in Olhão, Portugal?
The real estate market in Olhão has been growing steadily, driven by both local and international interest. The town's unique charm, combined with the broader appeal of the Algarve region, makes it an attractive destination for property investment. You can find homes with amenities like a dining room, swimming pool, 
What are the average property prices in Olhão, Portugal?
The average asking price for apartments in Olhão is €3,113, while it's is €2,707 for villas. 
Are there any luxury real estate options available in Olhão?
Yes, Olhão offers several luxury real estate options, especially waterfront properties with views of the Ria Formosa lagoons or modern villas with high-end amenities. These properties cater to buyers looking for exclusivity and premium features. 
How does the cost of living in Olhão compare to other regions in Portugal?
The cost of living in Olhão is relatively affordable compared to major cities like Lisbon or Porto. However, it might be slightly higher than some other towns in the Algarve due to its unique appeal. Overall, residents enjoy a comfortable lifestyle at a reasonable cost.
Are there any new real estate developments or construction projects in Olhão?
Olhão has seen several new real estate developments in recent years, catering to the growing demand. These include modern apartment complexes, townhouse communities, and luxury villa developments. Investors can also find plots of land for custom construction projects. 
What are the most desirable neighborhoods or areas for real estate investment in Olhão? 
The Historic Centre (Centro Histórico) is highly sought after due to its traditional charm. Areas along the Ria Formosa frontline offer stunning views and are desirable for luxury investments. Other neighborhoods like Marim and Quelfes also attract investors due to their unique characteristics and potential for growth.
What types of properties are commonly available in Olhão, such as apartments, villas, or townhouses? 
Olhão offers a diverse range of properties. Apartments, especially in the town center, are popular. Villas, both modern and traditional, are available in the outskirts or near the waterfront. Townhouses, often with traditional Algarvian architecture, can also be found throughout the town.