Updated: October 2, 2023
Viana do Castelo real estate could be an excellent option for those who want to invest in renovation projects or those who are on a smaller budget. Portugal's north is generally more affordable in terms of real estate, especially when compared to the south of Portugal and other European cities. That is not to say that you can't find many luxury homes in Viana do Castelo, too.
This article about Viana do Castelo real estate introduces this beautiful city and all it has to offer, as well as the variety of properties available to ensure you have a better picture of this part of Portugal.
About Viana do Castelo
Viana do Castelo, situated along the picturesque coastline of northern Portugal, is a charming city that seamlessly blends a rich history, stunning natural beauty, and a vibrant cultural scene. With its idyllic location at the mouth of the Lima River and surrounded by lush green hills, Viana do Castelo is a  coastal gem that has become a favorite destination for both locals and visitors.
Steeped in history, Viana do Castelo proudly showcases its architectural heritage through its well-preserved medieval center and narrow cobblestone streets. The iconic 16th-century Santa Luzia Sanctuary on Mount Santa Luzia offers breathtaking panoramic views of the city and the Atlantic Ocean.
Beyond its historical treasures, Viana do Castelo boasts an array of recreational activities. The city's sandy beaches, including Cabedelo Beach, renowned for its excellent surfing conditions, attract water sports enthusiasts from around the world. 
Sailing along the Lima River, exploring the tranquil countryside, or hiking through the nearby Peneda-Gerês National Park are just a few options for outdoor lovers or those who want to escape from a busy everyday life.
Cultural festivities are deeply ingrained in the city's fabric, with vibrant festivals like Romaria de Nossa Senhora d'Agonia, an annual pilgrimage attracting thousands of participants in traditional attire. The city's folk traditions, handicrafts, and delicious local cuisine, particularly the renowned bacalhau à Viana (Viana-style codfish), further enhance its cultural allure.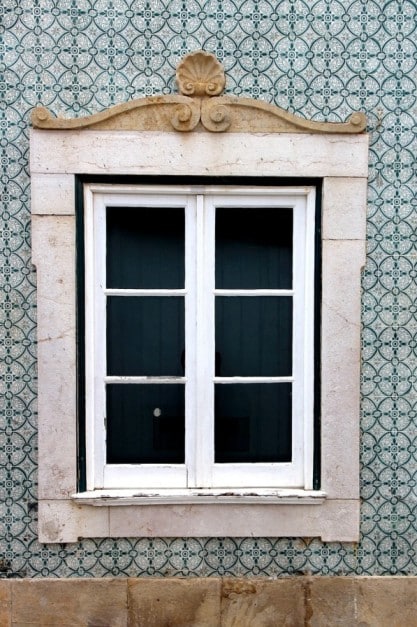 In Viana do Castelo, visitors are invited to immerse themselves in a city that effortlessly combines history, natural beauty, and warm Portuguese hospitality, making it a place that leaves a lasting impression on everyone and a perfect setting for expats.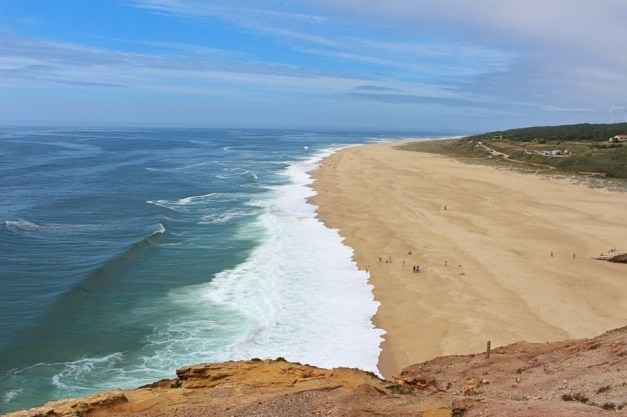 Advantages of living in Viana do Castelo
Viana do Castelo offers the perfect blend of natural beauty, safety, affordability, and cultural richness, making it a highly desirable place to settle down and enjoy a fulfilling life.
Living in Viana do Castelo offers a host of advantages that make it an enticing place to call home. Firstly, the city's stunning natural surroundings provide a high quality of life. The proximity to beautiful beaches, the Lima River, and the Peneda-Gerês National Park offer abundant opportunities for outdoor recreation and a healthy lifestyle.
Viana do Castelo is also a historical city, known for its safety and tranquility, making it an ideal place to raise a family or enjoy a peaceful retirement. Amenities such as schools and medical facilities are excellent, and the city's low crime rates and welcoming community create a sense of security and a strong sense of belonging.
In addition, the cost of living in Viana do Castelo is relatively affordable compared to larger urban centers, making it an attractive option for those seeking a high standard of living at a more reasonable expense. Housing costs, in particular, are more affordable, allowing residents to enjoy comfortable and spacious homes.
Furthermore, Viana do Castelo's rich cultural heritage and vibrant arts scene offer a plethora of opportunities for engagement and enrichment. The city hosts numerous festivals, concerts, and art exhibitions, showcasing its deep-rooted traditions and contemporary creativity.
Types of Properties for Sale in Viana do Castelo
The real estate market in Viana do Castelo presents attractive opportunities for both residents and investors. The city's growing popularity has resulted in a steady demand for properties, leading to a stable and competitive market.
Viana do Castelo offers a range of options, from historic homes in the city center to modern apartments and houses in residential areas. Luxury homes are also widely available and depending on the search criteria for the house of your dreams, you'll be able to find what you're looking for.
The cost of living and property prices are generally more affordable in Viana do Castelo compared to larger Portuguese cities and other European cities, making it an appealing destination for those looking to purchase a home or invest in rental properties.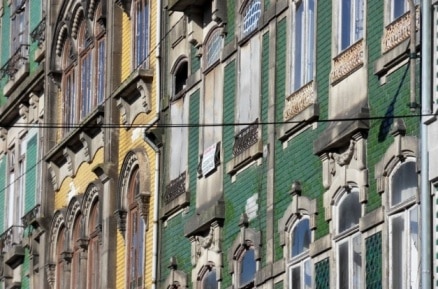 In the section below, we'll give you a comprehensive overview of properties and prices so you can have a better idea of the property market in Viana do Castelo. If you are looking for affordable coastal property in Portugal, then this is a top region to consider. 
For reference, Portugal refers to the number of bedrooms in a property as T1, T2, T3, etc. So a T1 house or apartment is a one-bedroom place, a T2 property has two bedrooms, and so on.
One-bedroom properties
Portugal's north is a haven for those who don't mind a project and want to restore or rebuild ruins or very old houses. Depending on the size, they can be bought for just under €30,000 ($32,321), many of which also include some land. Such properties are usually for those who only need a little space, with one bedroom and a small living area.
If you want to invest in something that requires less or only a little work to put your own mark on it, then you can find a plethora of T1 apartments in Viana do Castelo. A basic apartment with a fitted kitchen and close to local amenities costs €85,000 ($91,576), and a modernized duplex in the center of the city costs €150,000 ($161,606).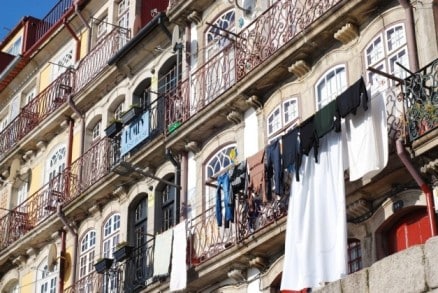 More up-market apartments are also available, and you can expect to pay between €180,000 ($193,927) and €200,000 ($215,475) for a fully renovated and modernized apartment, often close to the beach.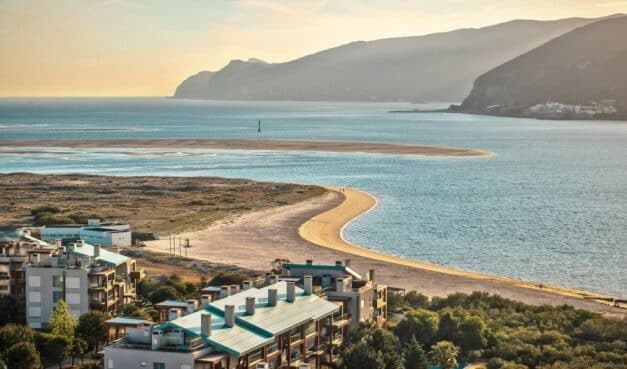 Two-bedroom properties
As with T1 apartments, two-bedroom properties that are in need of renovation or full modernization can be bought for a good price, leaving you with extra money to spend on improving your new place. Prices start from just under €80,000 ($86,190), depending on the condition of the property. 
Those who'd prefer a more modern place will find a variety of pre-owned houses and brand-new buildings. A two-bedroom apartment in a building that is still under construction costs around €235,000 ($253,183). You can expect to pay around the same for an older place that has been fully redecorated by its previous owners. 
Detached houses and villas can also be bought on a smaller budget. A small but compact and modern villa in a gated community costs €188,000 ($294,701), and a detached villa with stunning views across the countryside costs just under €300,000 ($323,212).
For something with a little more luxury, you will need to increase your budget. For €375,000 ($404,015), a stunning villa – with a swimming pool, private garden, and that is just a few minutes from the beach – can be yours. And if only the extravagant will do, then a historical apartment with high ceilings, fully renovated with a fully equipped kitchen, and private parking space will set you back around €645,000 ($694,907).
Three-bedroom properties
Restoration projects in this area of Portugal start from around €100,000 ($107,737) if you're after a more spacious place with at least three bedrooms. Basic T3 apartments are on the market for around €130,000 ($140,058), and more up-market flats cost around €230,000 ($247,796). 
There are plenty of mid-price options on the market, such as three-bedroom houses or flats from just under €300,000 ($323,212), many of which come with balconies, a garage, and private parking. 
For a slightly larger budget, there are some stunning properties on the market in Viana do Castelo, yet still affordable compared to other countries. For example, a three-bedroom villa with a swimming pool, a terrace, a private garden, and stunning views across the countryside, costs around €560,000 ($603,330).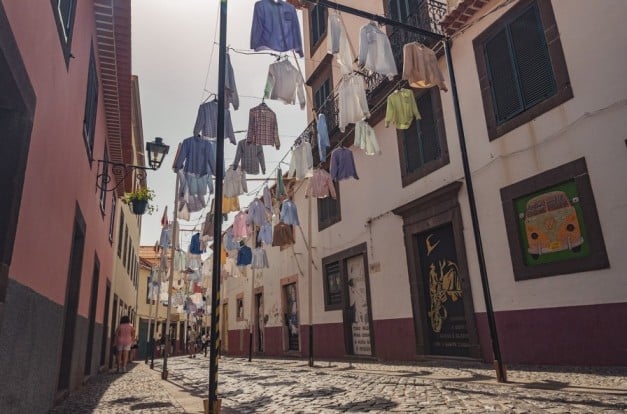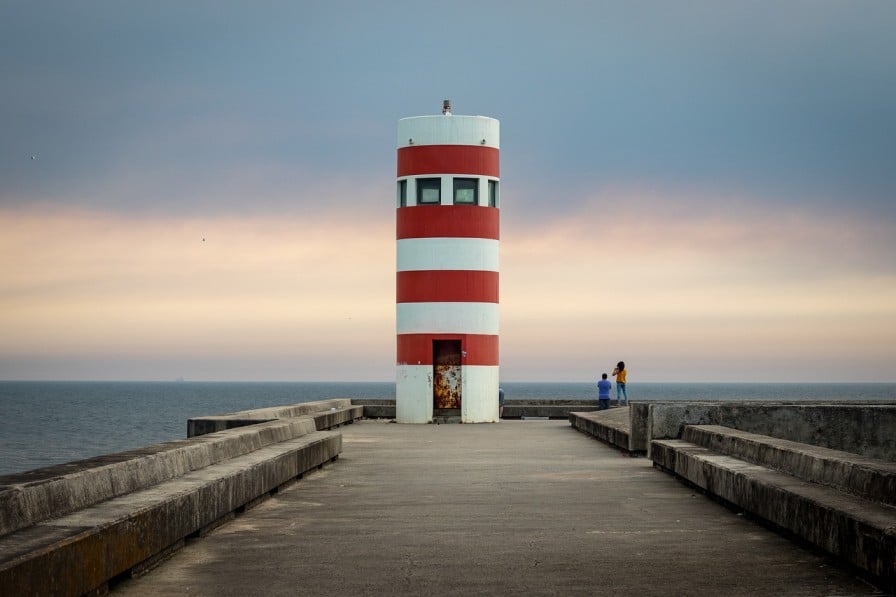 Larger properties and villas
A basic four-bedroom property in Viana do Castello can be bought for just under €200,000 ($215,475), and with a little bit of work and decoration, such places are instantly transformed. Some villas on the outskirts of the city or in the countryside are also reasonably priced, from around €290,000 ($213,438) for a spacious five-bedroom villa with a large plot of land and views across some spectacular scenery.
On average, some five-bedroom properties with modern facilities, gardens, and swimming pools cost between €470,000 ($506,366) and €650,000 ($603,330). Generally, the closer they are to the city, the more you can expect to pay.
Luxury homes can also be found in abundance in Viana do Castelo at lower prices than in most European countries.
For example, a fully modernized four-bedroom villa with a large outdoor pool, views across the sea, and a double garage costs €700,000 ($754,162), but there is no upper limit for higher budgets. 
For €900,000 ($969,638), a manor house in need of renovation can be yours, and those who would like a detached villa near the mountains and the beach, with renewable energy installation and a large indoor swimming pool, can buy this for €1,300,000 ($1,400,588).
In Summary: Viana do Castelo Real Estate
Viana do Castelo real estate is a versatile and attractive market for investors and expats alike. Whether you're looking for a second home, a holiday home, luxury home, or a new place to live a more relaxed life, surrounded by Portugal's enchanting landscape, beaches, and endless views of the Atlantic Ocean, Viana do Castelo has something for everyone.
If Viana do Castelo's real estate seems the right place for you to invest, then get in touch with one of our advisors at Goldcrest. We are specialists in the real estate market and have years of experience whilst always putting the needs of our clients first. Schedule your non-binding call today so we can plan the next steps for your future in Portugal.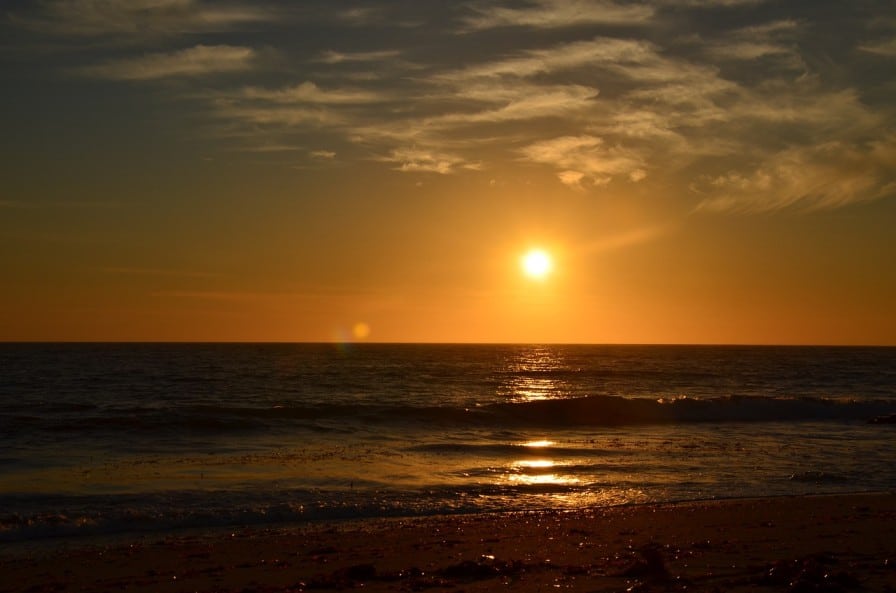 You may find the following articles useful:
Frequently Asked Questions About Viana do Castelo Real Estate
What is the most expensive property for sale in Viana do Castelo, Portugal?
With a lively and affordable property market, it's difficult to say what the most expensive property in Viana d Castelo is. You will find many properties over €500,000 ($537,980) and some luxury homes for over €1,000,000 ($1,077,399).
What is the largest home for sale in Viana do Castelo, Portugal?
Viana do Castelo's real estate market has a lot to offer, and there are many large detached houses and villas, and luxury homes with lots of land for sale.
What is the price range of properties in Viana do Castelo, Portugal?
Viana do Castelo's property market's price range is broad, from just under €30,000 ($32,278) to over €1,000,000 ($1,077,399). Depending on the search criteria of your ideal house, and the right price for you, you will find something for every budget.
What are the advantages of investing in Viana do Castelo Portugal Real Estate?
Viana do Castelo's real estate has a lot of potential through its large variety of properties that are on the market for a reasonable price. This makes it easier for those with a smaller budget to invest in their own property.
How is the real estate market in Viana do Castelo, Portugal, currently performing?
Viana do Castelo's property market is versatile and has something for everyone. No matter what house you search for, or how many rooms and the ideal price, you are bound to find the house that's just right for you.