Updated: February 8, 2023
Buying property in Portugal has become increasingly popular in recent years, with expats and foreigners looking to invest in real estate and gain residency in a European country. Most properties in Portugal are great value for money and are considerably cheaper than in other western European countries.
Through the country's Portugal Golden Visa program, Portugal is attracting eligible expats from all over the world, making it easier for non-EU citizens to live, work and settle in Europe's most western country. Moreover, buying in Portugal is an excellent and safe investment, and if you follow the guidelines and processes, a relatively straightforward process.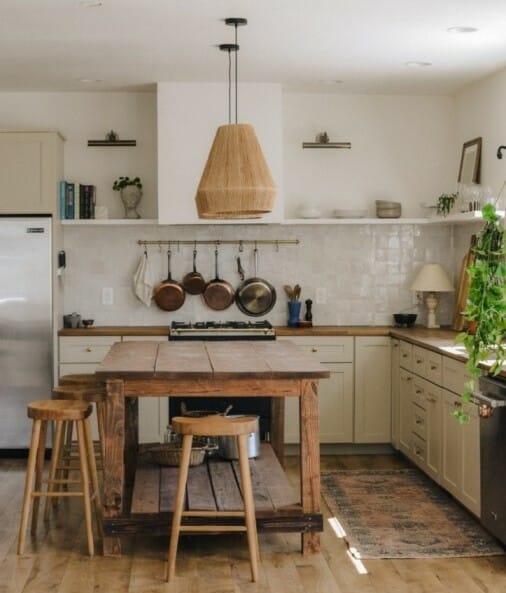 Portuguese Farmhouses
Can you imagine yourself in a rural house, enjoying the breath-taking sea view from a large balcony, overlooking various fruit trees and a private pool? The ground floor comprises a large living room, dining room, spacious kitchen, and upstairs are at least three bedrooms and two bathrooms? Portugal's farmhouses are a realistic way to make this dream come true.
Portuguese farmhouses are, for the most part, rustic property types of rural construction, often with spacious rooms, a large living area, and quirky interior features. They typically benefit from traditional stone construction, high ceilings, open floor plans, and large windows for natural light. Some may have additional outbuildings or storage spaces, and you usually get a sizable plot of land with it, meaning you have plenty of outdoor space to enjoy.
Depending on the locality of the farm, the main buildings are surrounded by lush greenery, vineyards, fields, and acres of land, often with fruit trees, including orange trees. They're often set in quiet, rural areas and ideal for nature lovers and those who want to enjoy lots of fresh air, embark on an agricultural project, look after animals, or want to renovate or modernize an existing property.
More often than not, you'll be able to enjoy stunning panoramic views – some farmhouses are located close to the sea, some near cork oaks, and others can be found in the midst of orchards or vineyards. Apart from some rural tourism and the occasional foreign visitors, especially if you live within an urban perimeter, you can expect farmhouses to be located in quiet areas.
How much are farmhouses in Portugal?
Prices for farmhouses in Portugal vary depending on the location, size, and condition and can range from a few hundred thousand Euros to several million Euros. Lots of house types, from smaller renovation projects and farms in cheaper areas of Portugal to bigger and more exclusive farms with larger plots of land, are available.
Cost prices for property types will also depend on whether you're after a country house that is completely renovated and in contemporary style, maybe has a swimming pool, or tennis court and air conditioning throughout the main house and if you are after panoramic views, a natural park or rather a paradisical area with a private beach. 
To give you an idea, a three-bedroom villa, a renovation project, with 2500 ㎡ of land in Espinhal, near Coimbra, will cost you €130,000 ($141,000), whereas a five-bedroom farmhouse in Sesimbra with 286 ㎡ of land will cost €448,000 ($487,000).
At the higher end, a four-bedroom luxury farmhouse with 2.5 ha of land in Oliveira do Hospital will cost you around €950,000 ($1,290,100).
The location will also impact the cost price, so make sure you have an idea of budget and location when searching for your dream home. For example, farmhouses in Castelo Branco, Portugal, are generally very affordable as it's a very quiet and rural area.
Most amenities are within walking distance in a quiet area, unlike in urban locations. Equally, you will find lower prices in central Portugal, whereas the Lisbon Coast will be more expensive.
Generally speaking, North Portugal is more affordable when buying property, and you can expect to pay more if you buy property in the south, for example, in the Algarve region.
Are there any restrictions to buying farmhouses and land for foreigners?
As a foreigner, buying property, including a beautiful farm in Portugal, is straightforward, given you follow all the rules and regulations that come with buying real estate. We advise you to do thorough research and employ the help of a reputable Portuguese lawyer to help you throughout the process of finding your new home.
Finding Your Ideal Farmhouse in Portugal
It may take some time and a bit of luck to find your dream farmhouse in Portugal, but your starting point should be your financial budget – how much are you willing to pay? You can get an idea of farmhouses currently for sale on Portuguese property websites, and you should also get in touch with experienced property and estate agents. 
For more in-depth information, consult our guide on the Best Places to Find Farms for Sale in Portugal. If the sound of an equestrian property appeals to you, our article on Top Areas to Buy Equestrian Property in Portugal will give you a comprehensive overview.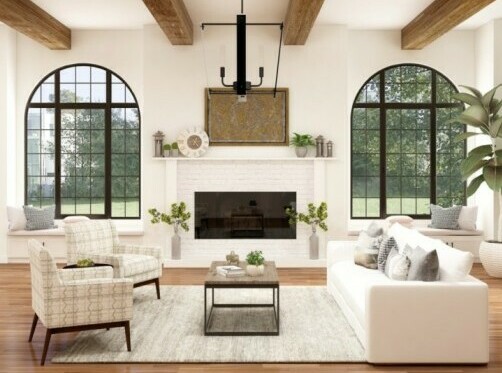 Goldcrest: Who We Are and How We Can Help You
At Goldcrest, our clients are at the heart of everything we do. We have been helping people from all walks of life buy their dream property in Portugal. 
Get in contact
If owning your own farmhouse appeals to you, schedule a non-binding call with one of our advisors, and we'll take you through the next steps.
Frequently Asked Questions about Farmhouses for Sale in Portugal 
How much does a farmhouse in Portugal cost?
The cost of a farmhouse depends on its location, size, and condition. Prices can start from under €250,000, but multi-million properties are also available.