Updated: January 9, 2023
Portugal is blessed with warm weather all year round and a slow and relaxed lifestyle. You can experience a slice of heaven on earth in Portugal in their pristine beaches, historic city centers, vibrant cities, incredible landscapes, and jaunty life that locals enjoy. Portugal is lucky enough that it has some of the most stunning landscapes in Europe, as well as a low cost of living, contrasted with a high quality of life, attracting many foreign expats and retirees to its shores. Many American citizens consider
moving to Portugal
as their first option when they are looking to move or retire abroad. Alongside this, Portugal is a charming Mediterranean country with progressive legislation and is attracting many startups and tech companies from around the world. In 2016, Web Summit, the largest tech festival in the world, also relocated to Lisbon. The Portuguese capital is a start-up hub, flooded with foreign investors and new tech companies. In the last three years, 60,000 people moved to Portugal and, among them, 11% are from the US. If you are looking for a high-quality, affordable, and safe European country to settle in, then Portugal could be the place that you are looking for. In this article, we will provide you with an ultimate guide to moving to Portugal, including how you can move here and some of the advantages of living in the country.
Relocating to Portugal from the USA
The process of moving to Portugal for US citizens is straightforward. However, you need to know the Portuguese laws that are specific to foreigners entering the country. In this section, we will brief you on the laws regarding customs, goods, storage, pets, and vaccination.
Customs
According to Portuguese customs law, you must be present in the country before your shipment arrives for inspection. Before moving to Portugal, you need to get the Certificado de Bagagem (luggage certificate) from the local Portuguese consulate, or diplomatic mission.
The certificate can be acquired by providing the complete inventory of your household goods and possessions that you are relocating to Portugal. The household goods and furniture are admitted duty-free if you can prove that they have been in your possession for more than a year. The shipments mentioned in the Certificado de Bagagem will arrive within 90 days after your arrival in the country.
Some of the items that are prohibited from entry to Portugal are:
Drugs and narcotics
Firearms, ammunition, and weapons. However, a caliber of 7.62mm is permitted with a special permit, but anything over this is banned.
Gold bars
Pornographic materials
Games of chance
Perishable food items
Below are some of the restricted or "subject to duty" items:
Items that are less than six months old
Tobacco products
A reasonable quantity of spirits and wine
Antiques
Vehicles owned for at least six months can be imported subject to duty and tax. The tax and duty depend on the make, age, engine size, and model.
Shipping and flying goods
There are several options to ship household items to Portugal when you are relocating. Shipping by sea is the cheapest and slowest option, and it will take one to three months for the products to reach you. Air freight is the fastest and most expensive, costing twice as much as sea freight. By air freight, your items will reach you within a week.
By road is the best option to ship your items and is slightly more expensive than sea freight. The items will reach you in a couple of weeks.
However, road freight is not an option for the items coming from the US. You can opt for sea freight, an affordable alternative to shipping by road.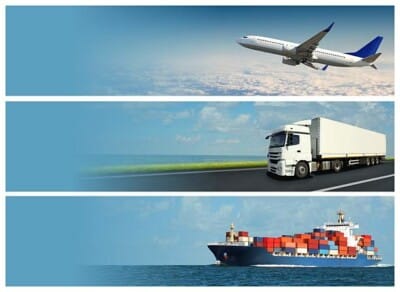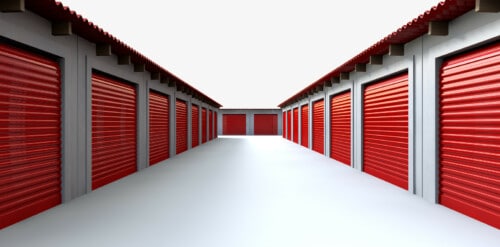 Storage
The options in Portugal are limited if you are looking for short or long-term storage to keep your items. You can still find a few self-storage options in bigger cities. To book a storage facility in Portugal, you need to plan in advance. You need to search for the storage companies online, near to the place that you are planning to move to. If you contact them either via email or phone call, they will give you a quote and you can book the storage facility in advance.
Pets
Portugal allows you to bring up to five animals into the country, as long as they are for non-commercial purposes. The importation rules depend on where you are moving in from, within or outside the European Union. Let's see the requirements to bring your pets into the country.
A European pet passport with relevant information about the pet. The passport must be issued by an authorized veterinarian from the US and sealed and signed by the issuer.
The pet must have a microchip or a pet tattoo. This is valid only if it was done before July 3rd, 2011. The identification number or the microchip or tattoo must be mentioned in the pet passport.
The pet must be vaccinated against rabies. The rabies vaccination is done for pets that are three months old. This means that pets under three months are not allowed to enter the country.
If you have just vaccinated your pet, there is a 21-day waiting period before you can move your pet into the country.
There are some breeds considered dangerous. In such cases, you need to sign a liability term and get a special permit from a local veterinarian.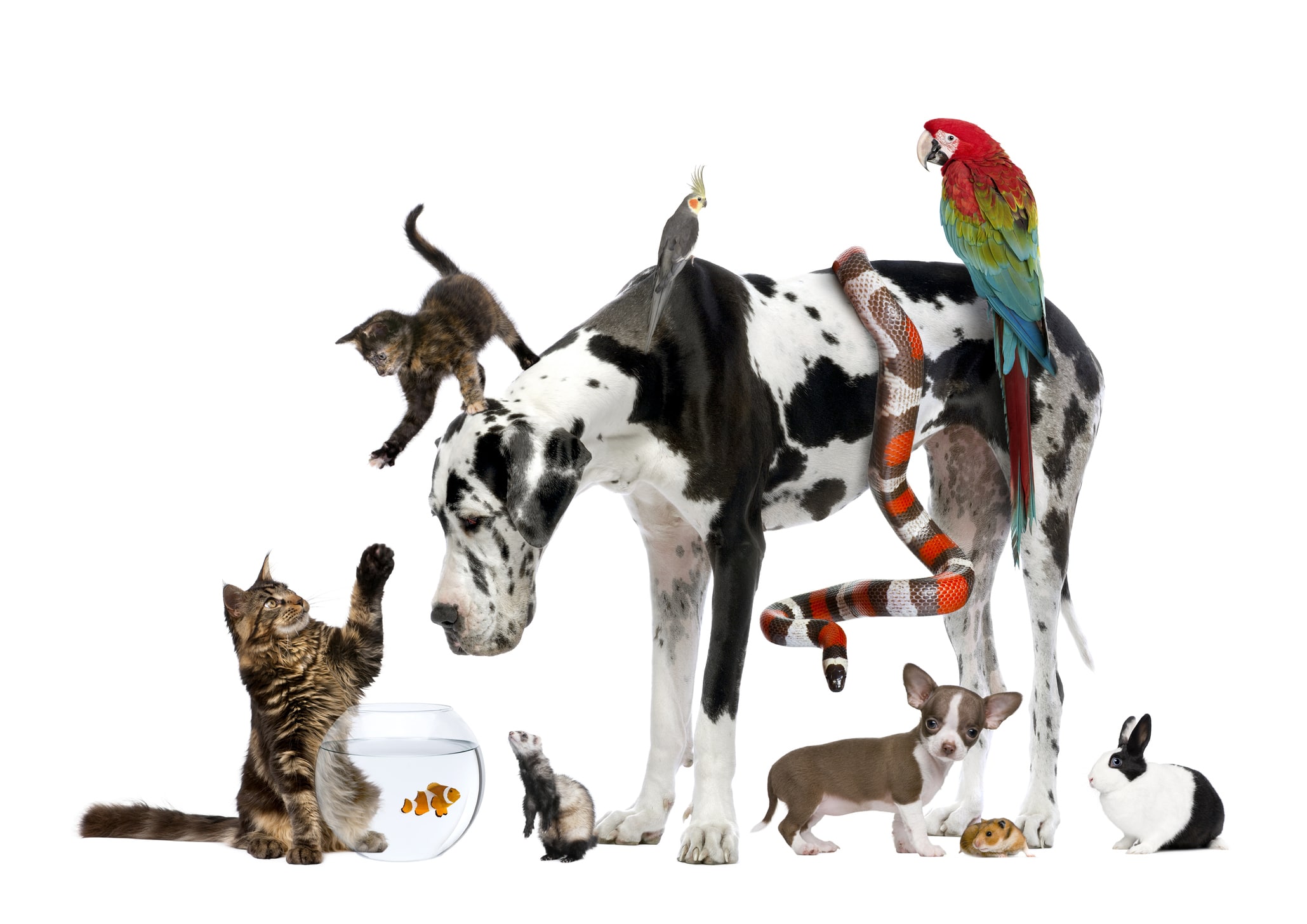 Vaccination
Portuguese immigration does not require any specific medical tests or vaccinations. However, it is recommended to visit your doctor before traveling to get some advice on other vaccinations that are right for you, such as Hepatitis A, B, or on rare occasions, rabies.
The process involved in moving to Portugal from the US
An American citizen does not require a visa to enter Portugal. Holding an American passport enables you to enter the country and stay up to 90 days for business or tourist purposes. Nonetheless, if you are planning to stay more than 90 days or move to Portugal permanently, you must get an appropriate residence permit. If you have a residence permit for five years, you will be eligible to apply for permanent residency and Portuguese citizenship.
Here, we will provide you with the visa process details and two popular visa options that you can choose from to stay and work in Portugal.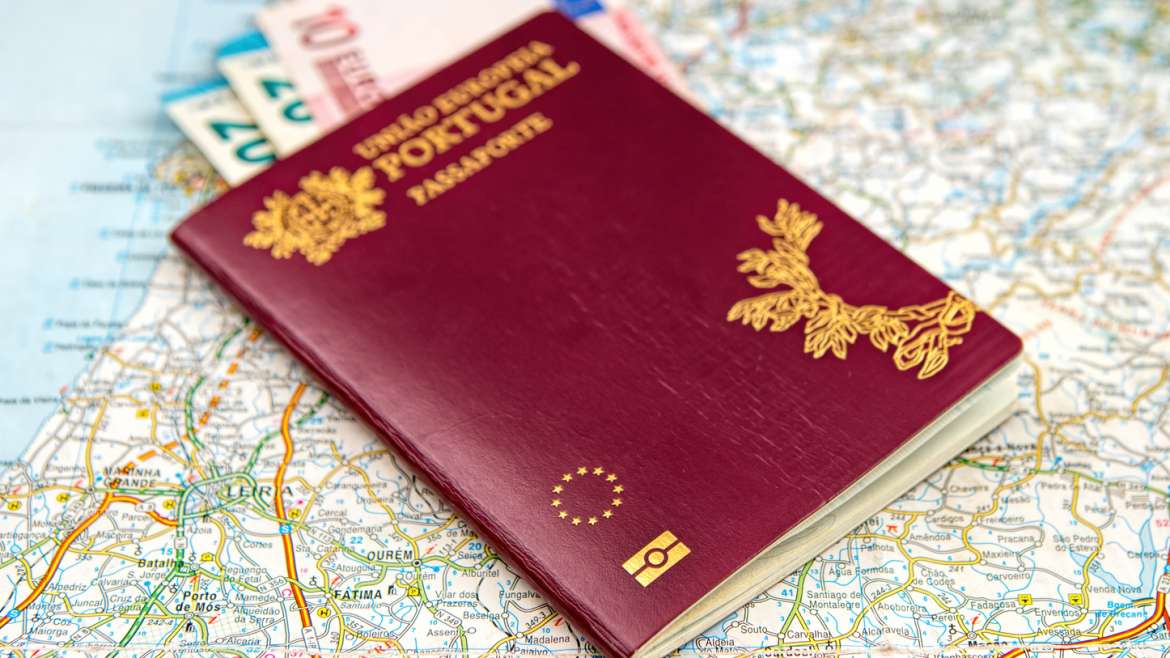 The visa process
As an American citizen, Portugal offers various options for you to settle, work and study in the country. Some options are the Portugal Golden Visa, D7 Visa, student visa, tech visa, startup visa, and D2 Visa. The Portugal Golden Visa, and the D7 Visa are very good options for you to get your initial temporary residence permit in Portugal.
The visa process is carried out by Serviço de Estrangeiros e Fronteiras (SEF) which is the immigration and border services in Portugal. Effective July 2020, the residence permits of foreign nationals became eligible for automatic renewal. Let's delve into some of the famous visa options to get a residence permit in Portugal.
Portugal Golden Visa
The residence permit program or Portugal Golden Visa program was introduced in 2012 and is a five-year residency-by-investment scheme for non-EU nationals. The intention is to attract foreign investors, who can obtain Portuguese resident cards through investment. The Golden Visa residence permit enables you to settle, work, and study in Portugal. Also, it allows you to travel across the Schengen area without any restrictions.
Please read our guide to the Portugal Golden Visa to learn more. Also, after learning about the golden visa, you can check out the guide on Portugal's interior and low-density areas. If you are looking to invest in residential real estate, then the property must be located in an interior area. A 20% discount will apply if the residential property is located in a designated low-density area. Note that there are no location restrictions on commercial property in Portugal.
Portugal D7 Visa
The Portugal D7 Visa is also commonly known as the retirement visa. It is popular among American citizens who wish to spend their retirement in Portugal. The D7 Visa is an affordable visa option for non-EU nationals to secure a Portugal residency. It is a visa for retirees and income holders who wish to move to Portugal. The only requirement is that you must show proof that you have enough funds to sustain yourself once you are in the country.
Obtaining European citizenship through heritage
Do some research on your heritage and if, in your genealogy (parents, grandparents, or great grandparents), you have some European ancestry. If you do, apply for citizenship in the corresponding country and enjoy the opportunity of living anywhere in the European Union.
Any European Union citizen is eligible to live and work in Portugal.
However, you can not go through the heritage option if you have served in the US military. In this case, your spouse is eligible to get citizenship through heritage. You can use them to get a visa and move with them as a dependent. The EU countries that provide favorable routes for citizenship by descent are Ireland, Germany, Poland, Italy, Latvia, Portugal, and Lithuania.
Required documents to apply for a Portuguese visa
You need to submit your visa application form to the Embassy of Portugal or the consulate in the USA, irrespective of the visa type you are applying for. You have to download a Portuguese visa application form for the Schengen area.
Here are the documents that you need to submit while applying for the Portuguese visa,
Two passport-size photographs
A passport that is valid for three months longer than the duration of your stay
A valid travel insurance contract that covers you for the Schengen area.
A copy of the return ticket, depending on your nationality
Flight dates and time
Accommodation proof for the duration of your stay
Proof of sufficient funds for your duration of stay
Proof of economic status.
Proof of civil status
Some additional documents that will depend on your reason for the visit, for instance, a work contract, proof of enrollment in a Portuguese institution, etc.
Permanent residency or Portugal citizenship
After getting your temporary residence in Portugal and renewing it within five years, you can apply for permanent residence or Portuguese citizenship.
The Portuguese permanent residence will cost $240 and SEF will require the following
After you get your temporary residence in Portugal, you can renew it within five years. After that you can apply for permanent residence and Portuguese citizenship, and it will cost you around $240. Let us go through the documents that are required to get permanent residence:
Passport
Two colored passport-size photographs with a blank background
A standard application form
Valid temporary residence
Proof of accommodation
Proof of sufficient means of subsistence
Clean criminal record, verified by SEF (immigration and border services)
Proof of basic grasp of the Portuguese language
As a part of your language proficiency proof, you can submit the following:
A certificate from an officially recognized teaching institution
Completing the language studies issued by the teaching institution
Completing the elementary Portuguese studies issued by Institute for Employment and Professional Training (IEFP)
A certificate of education in essential Portuguese, such as Teaching Portuguese as Foreign Language (CAPLE), is recognized by the ministry of education and science
Benefits of getting a permanent residence in Portugal
There are so many benefits to getting permanent residence in Portugal. Here are some of the most attractive ones:
Access to social security is important, especially for American retirees in Portugal
European-standard education, and healthcare
Travel freely around the Schengen area
You can apply for family reunification and bring your family to Portugal
Portuguese citizenship for American expats
American expats can apply for Portuguese citizenship, as both the US and Portugal allow dual citizenship. You can apply for citizenship after your stay of five years in Portugal. The application process is tedious and complicated and it is recommended that you work with experts to assist you along the way.
To apply for Portugal citizenship, you need to speak some Portuguese, just like you do when you apply for permanent residence. After getting Portugal citizenship, you will automatically become a European citizen, which enables you to work, live, study and make use of the European healthcare system.
Accommodation for Americans in Portugal
When it comes to accommodation in Portugal, you have two options, to buy a home or rent one. Finding accommodation is the first decision that you have to make after entering the country. Both options have their advantages and disadvantages. Here, we will provide you with some information on some of the places to stay in Portugal to make an informed decision.
Accommodation options
Renting a place in Portugal will give you time to adjust to life in the country, and learn more about the different neighborhoods, so you can make an informed decision if you are considering buying property in the future. It also offers you the flexibility to change your neighborhood if you are not comfortable or if your work or study is far from your place. In Portugal, the landlords are responsible to pay the condo and maintenance fee, which enables you to rely on your landlord for repairs and upgrades.
Buying a property is the better option in the long run as it can save and earn you money. However, you need to take care of all the maintenance issues, taxes, and fees related to the property, which most expats do not want to deal with. Investing in real estate is a stable opportunity for financial growth and a sound investment.
It is recommended to work with an expert real estate agent if you do not speak the language or are not sure about the neighborhood. You can take a mortgage to buy a property in Portugal with competitive terms. Here are the basic steps to get a mortgage in Portugal:

1

Find a broker and fill out the online application form. The broker will explain the mortgage procedure and let you know how likely the approval of a mortgage is and the conditions that you need to satisfy to get one. After one or two days of initial assessment, you will get your mortgage quotes.

2

If you are okay with the quote, you need to sign the terms and conditions document and pay €495, which will be refunded if your mortgage is declined.

3

After the payment, you can submit your mortgage application through your broker. The broker will tell you about all the supporting documents you need, such as financial statements and others.

4

Once your mortgage gets approved, the broker will confirm the terms and conditions. After this, you will need to open a bank account and deposit funds to cover the valuation fee.
How can Goldcrest help you?
At Goldcrest, we provide an independent property buying service in Portugal. We present you with insightful real estate expertise and strategic advice. You can just sit back and relax, as we do all the hard parts for you, from sourcing to property acquisition in some of Portugal's finest locations.
Contact us
You can contact us through various channels. you can just drop a mail at [email protected], fill out an application form from our website, or just drop us a message on Whatsapp.
Features that attract Americans to Portugal
Portugal is a charming country with rich culture, scenery, and activities. There are a lot of attractive features that tempt Americans to relocate to Portugal. In this section, let's look into some of them in closer detail.
Cost of living
The most tempting aspect of living in Portugal is its affordable cost of living. You will be pleasantly surprised by the prices when you visit a typical Portuguese cafe for a cup of coffee or something from the menu. The public transport and train trips are affordable and cheap, for example, if you are traveling from Lisbon to Porto. As long as you do not buy any expensive imported goods, your food budget will be noticeably less than in America.
Try to buy from local markets and eat fresh produce. Taste the Portuguese wine, which is amongst the best in the world and where there are many different varieties to choose from, such as wines from the Douro Valley or the Alentejo region. Household goods are also cheaper in Portugal when compared to the US. If you travel outside the major cities, the living costs are even cheaper. Note that Lisbon will be more expensive than anywhere else in Portugal. To know how expensive it is to live in Lisbon, check out our article on cost of living in Lisbon.
Real estate and rent
In Portugal, the real-estate cost is much lower than that in the US. Even with the recent rise in property cost, the rent of one or two-bedroom apartments ranges from $750 to $1,500 a month in Lisbon, the most expensive city in Portugal. And in Porto or the other smaller cities, you can get the same at as low as $500 a month.
While in the US, the average rent of similar apartments goes as high as $2000 per month.
If you are retiring in Portugal or planning to relocate for the long term, then real estate is a great investment. There are very minimal restrictions for foreigners buying properties in Portugal. The government even encourages non-Portuguese residents to invest in properties through the Portuguese Golden Visa Program.
Check out our article on Portugal's real estate investment for more information on buying properties in Portugal.
Food and drink
Food and drink play a major role in Portuguese culture. You can find a delicious seafood cuisine everywhere in Portugal, because of its long coastline. The country also offers an abundance of smoked meats and varieties of cheeses.
Your normal grocery list for a month should come between € 200 to € 400. Almond milk, olive oil, and wine, considered luxuries in America, are produced locally in Portugal. A tasty bottle of locally-made wine in Portugal is only € 4.
Portuguese cities
Portugal's cities are small compared to the US cities. Cities such as Lisbon, Porto, and Braga have a lot of influence throughout western Europe in economics, trade, and tourism. The biggest city in Portugal is Lisbon, the capital city, which has a unique and bustling lifestyle. If you want to move away from the hustle and noise, you can enjoy an idyllic lifestyle on the coast of the Algarve. Wherever you are staying in Portugal, the cost of living is affordable compared to the US. Most of the cities have famous architecture and a strong connection to the history of Portugal.
Healthcare
Healthcare in Portugal is not completely free, however, the medical bills are less costly compared to the US. Those who are under the age of 18 and above the age of 65 enjoy free healthcare in Portugal. The country has two categories of healthcare systems, the public system and the private system.
The public healthcare system in Portugal is called Serviço Nacional de Saúde (SNS), and is publicly funded, operating through a network of community health centers and public hospitals. The SNS offers medical care at low or no cost, depending upon your situation. Legal residents and Portugal citizens can register themselves in the public healthcare system. Tourists cannot register, although they can be treated in case of emergencies.
Retirees in Portugal often have private health insurance, mostly because of the crowded public system. Note that, even as a retiree, if you are from outside the EU, you are not entitled to use public healthcare until you are a permanent resident. You need private insurance for at least the first five years of your retirement in Portugal.
Refer to our article on healthcare in Portugal to learn more on this subject.
Job market
Portugal's job market is ever-growing and competitive, especially in the capital city, Lisbon. Lisbon is home to many start-ups and tech companies. If you are an IT professional or in the online business, Portugal will welcome you with open arms. To get into the inner circle, the traditional sectors, you need to learn Portuguese. You can find an excellent job in the tourism sector if you are a polyglot.
All workers are expected to contribute to social security, which is taxed at 11% of their income. With your contribution, you can enjoy benefits, such as unemployment benefits, old age pension, disease, and sickness benefits, maternity and paternity benefits, death benefits, work injuries, and other health conditions benefits.
Minimum wage and average salary
Depending on your qualification and experience, the average salary in Portugal falls between $1,200 and $2,000. The minimum wage is $752 per month; it doesn't fall under the tax bracket. Taxes are applied only when you earn more than $780 a month.
It is important to note here that the pay scale in international companies is higher than the local ones and you will also be able to earn more if you work as a freelancer.
Education in Portugal
The education system in Portugal is both excellent and affordable. The country offers free education for its residents and citizens up to the age of 18. You can easily find an international school with a global, American, or British curriculum throughout the country. In general, the Portuguese population is well educated, with one in three speaking English.
Portugal ranks in seventh position in the 2021 Education First English Proficiency Index). While English is not an official language in Portugal, the proficiency is so good that Portugal ranked higher than South Africa, a country where English is an official language.
Irrespective of their nationality, children between the ages of six and 16 must be enrolled in school. The annual fees for private schools in Portugal are somewhere between $9,700 and $16,600, depending upon the curriculum.
Read our article to have a detailed understanding of the education system in Portugal.
Climate in Portugal
Portugal has the perfect Mediterranean weather, with a cool breeze from the ocean and warm summers. It rarely snows in Portugal and even the winter is just a bit chilly rather than really cold. If you move further north, you might find slightly colder winters. Note that many properties do not have central heating so it can get cold inside in the winter months. Ensure that you have a good heating system when buying or renting property.
Americans retiring in Portugal
Here are some of the benefits of retiring in Portugal for US citizens:
If you are planning to retire in Portugal, the country has a variety of options to consider. Firstly, find out what you want from your retirement. You can opt for peaceful gardening projects, play golf, or volunteer in the neighborhood. Portugal is a versatile country with many alternatives, you can stay in a vibrant expat community or move to a serene location to have a relaxed lifestyle. Here are some interesting benefits of retiring in Portugal for US citizens:
Affordable healthcare
Political stability
Fresh local produce food
Easy immigration rules
Tolerant and friendly community
Easy route to the EU
Tax breaks
Best cities to live in Portugal
Portugal has a mix of vibrant cities and serene, peaceful towns under its sleeves. Let us see some of the famous cities and top locations that you can consider living in after moving to the country.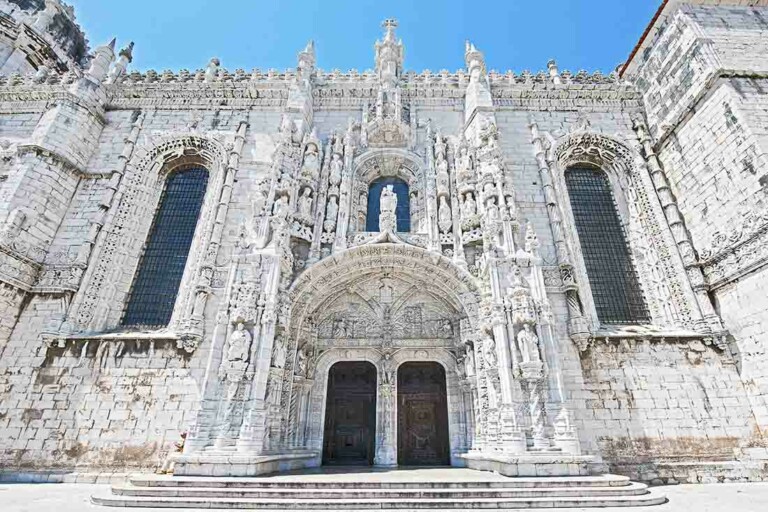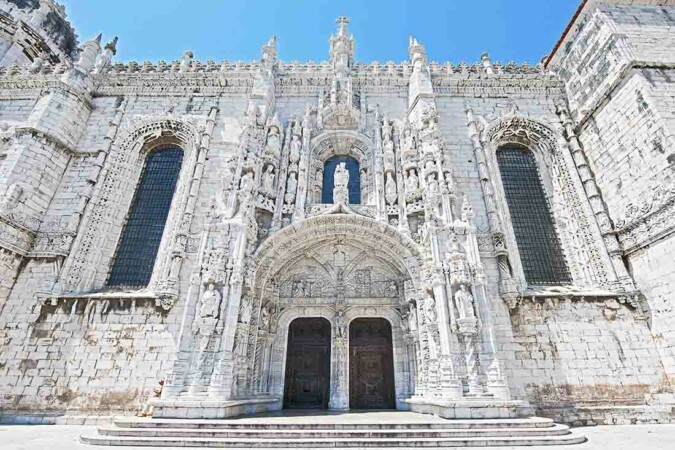 Lisbon
Lisbon, the cosmopolitan capital of Portugal is the country's bustling business center. The population of Lisbon is nearly 565,000. With the stunning Tagus river and the Atlantic Ocean nearby, you have many waterside properties. You can find buildings from both Moorish and Roman Empire rule. Lisbon is strategically placed as it is an important gateway to shipping lanes and Atlantic ports. The liveliness of the metropolis with the historic centers and access to lovely beaches make the capital city an ideal choice for retirees looking for the best of both worlds. Also, most of the locals in Lisbon can speak English, which makes it a very favorable city for American retirees.
If you would like to learn more about Lisbon, you can see our Lisbon real estate guide.
Porto
Porto is the second largest city in Portugal after Lisbon, with a population of 220,000. It is often overlooked by retirees and others who are relocating to Portugal because of its northern position. Porto is a safe and gorgeous city on the banks of the Douro, which does not deserve to be overlooked. It is less expensive compared to Lisbon, making it very affordable for US retirees.
If you would like to learn more about Porto, you can see our Porto real estate guide.
Braga
Braga is considered to be the oldest city in Portugal and a great alternative to Lisbon and Porto for American retirees relocating to Portugal. Braga is famous for its charming streets, quiet lifestyle, and rich history. Braga is positioned in such a way that you can access pristine beaches in 30 minutes, and mountains in 15 minutes, and even Spain is just a 40 minutes drive away. Braga plays an important role in the history of Catholic churches and the Christian faith in Portugal and is the home to one of Portugal's oldest cathedrals.
If you would like to learn more about Braga, you can see our Braga real estate guide.
Madeira
Madeira is not the first option for expats from the USA as, in the past, it was a mountainous land with unsafe roads, rugged coasts, and fewer ports. At present, the roads are well laid with ample tunnels and elevated highways. Funchal is the island's largest city with a magnificent location and mild weather all around the year. It is the best option for American retirees seeking an island paradise to settle in.
If you would like to learn more about Madeira, you can see our Madeira real estate guide.
Coimbra
Coimbra was the capital of Portugal in the past and is a laid-back city that offers something for everyone. It is well connected to other parts of the country by train. The cost of living in Coimbra is less compared to other Portugal cities, as it is a student city. Coimbra has a lot of interesting architecture and culture on offer to make it the ideal option for American citizens moving to Portugal after their retirement. Coimbra is also the home to Portugal's oldest university, providing a lively atmosphere to the city. The countryside in the surrounding area would also make an exceptional home.
If you would like to learn more about Coimbra, you can see our Coimbra real estate guide.
Portimão
Portimão is a sunny city that has proved year after year to be a very popular destination, making it an interesting option to retire to Portugal from the USA. It gives a pleasant vibe with its beach cafes and ambiance. Portimão is well connected to major locations such as Lagos and Faro, making it very easy to get around.
Opening a bank account in Portugal for American citizens
Opening a bank account in Portugal as an American citizen is easy and straightforward. As an American citizen with an intention to relocate to Portugal, you must get a NIF number in Portugal. The NIF is a tax identification number.
Because of the strict regulations enforced by IRS in compliance with the Foreign Account Tax Compliance Act (FATCA), a few banks might not accept US citizens as clients. Therefore, you need to find one of the banks that allow Americans to open a bank account in Portugal after getting your NIF number. Some of the best banks to consider in Portugal are Millennium BCP, Novo Banco, Banco BPI, and Banco Santander Totta.
Taxes for American expats in Portugal
American expats living in Portugal must file tax returns in both countries. You need to pay taxes on your Portuguese earnings in Portugal and American earnings in America. The US expects all US citizens, irrespective of where they are living, to disclose their worldwide income to the IRS.
Please go through the foreign earned income exclusion specifications to check if you are eligible for any exclusions. Also, check out Portugal's Non-Habitual Resident (NHR) scheme to understand more about your tax-saving options. Under the NHR scheme, you will get tax exemptions on a number of income sources and will pay only a flat 20% on certain other income sources, for a period of ten years.
Expats' perspective on Portugal
Portugal is considered one of the most affordable and laid-back options for expats from America who are looking to move in and settle in a different country after their retirement. With great weather all around the year, friendly people, and culture with delicious seafood, who wouldn't want to relocate to Portugal? Here are some of the things that expats think about Portugal,
World-renowned hospitality
The Portuguese locals are world-renowned for their hospitality towards foreigners. According to Expat-insiders, 83% of the expats think that relocating to Portugual is simple and straightforward, while the worldwide average is 59%. Portuguese culture is also very captivating, and is one of the key reasons why Americans have embraced the country so wholeheartedly.
Fun for everyone
Portugal ranks ninth in the family life index, among the 50 destinations listed. The life index is estimated through the quality of child care and the education level in the country. If you are from the US and planning to relocate to Portugal with your family, then you are definitely making the right decision, Portugal is a versatile country, fun for all age groups.
Excellent work-life balance
Portugal has a highly competitive economy, with booming tourism and real estate sectors. There is also an increasingly good work-life balance for workers in the county, although a more traditional workplace culture is still quite present in some companies.
Know more
Here are some of our articles related to Portugal that you might be interested in:
Frequently asked questions
Can I just move to Portugal?
If you are not a European Union resident, you will need a visa to move to Portugal. There are different types of visas depending upon your purpose of visit.
If you are an American citizen, you can enter Portugal visa-free and stay up to 90 days. However, you need to get a residency permit if you are wishing to stay longer.
How much money do you need to immigrate to Portugal?
Obtaining residency in Portugal is made easy for American citizens, by the Portuguese government. You begin by applying for a residence visa that is valid for 120 days. You need to submit proof that you have at least $1,070 per month.
How much monthly income do you need to live in Portugal?
Portugal is an affordable country compared to the US. Here, many locals live on just $870 to $1060 a month. Depending on the lifestyle, a couple can even live with a monthly expense of about $990 to $1,200 a month in Portugal's smaller cities.
Is it safe to live in Portugal?
Portugal is ranked as the sixth safest country in the world in 2022 by the Global Peace Index. The country is friendly with welcoming people and a low crime rate, making it a safe place to live.
How to retire to Portugal from the US?
You can retire to Portugal from the US either by applying for the Portugal Golden Visa or D7 Visa.