Updated: November 21, 2023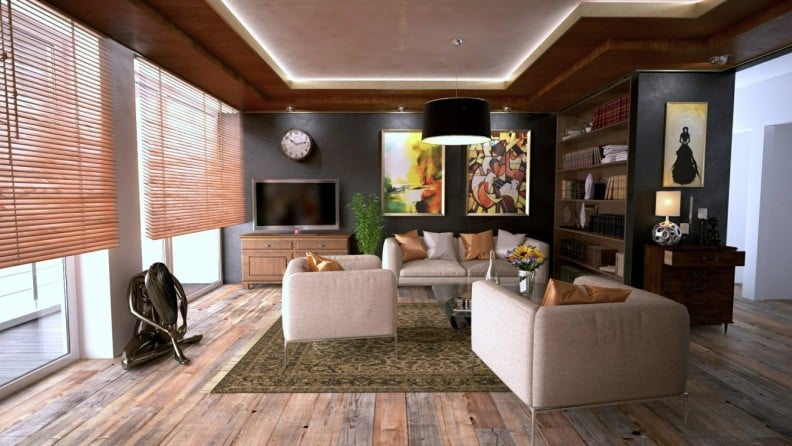 Over the years, Portugal has become an increasingly popular destination for tourists, expats, and investors. With around 300 days of sunshine each year, a welcoming culture, rich history, and a diverse landscape of sandy beaches, mountains, forests, and historical ruins, it's easy to see why so many expats flock to this inviting country. If you're eager to experience this for yourself, why not find an apartment for sale in Portugal and make this dream a reality?
There's no better place to buy an apartment than in Portugal. In recent years the country has seen a steady increase in expats buying property as an investment, a new home, and a holiday home. Apartments range in size from studio to five or more bedrooms, meaning you're sure to find one that caters to your specific needs, whether you're a young professional, digital nomad, or family.
Now that you're aware of the variety of apartments on offer – whether it's a modern studio apartment or a family-sized abode – let's talk about the top locations to choose from.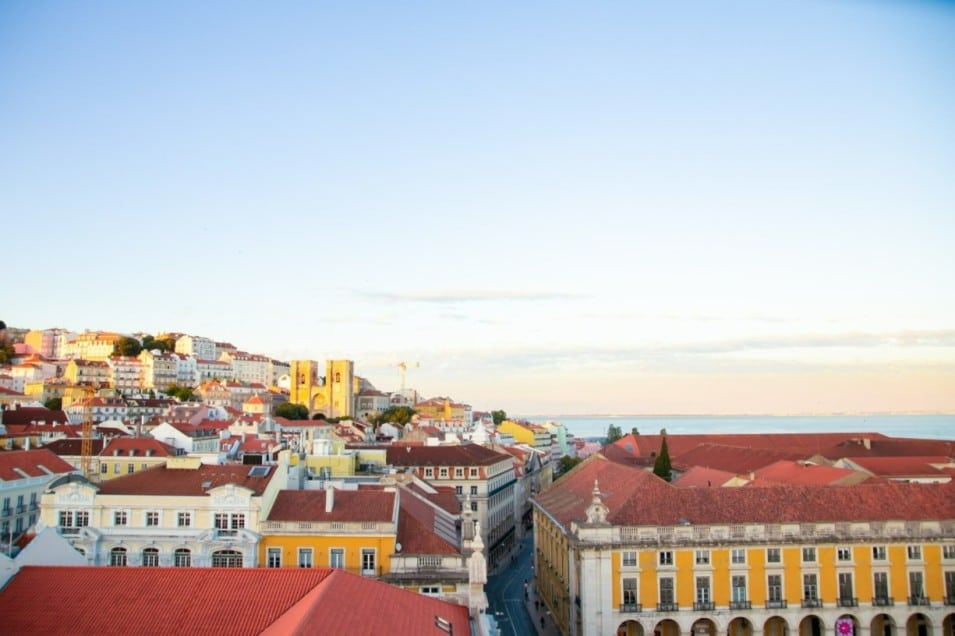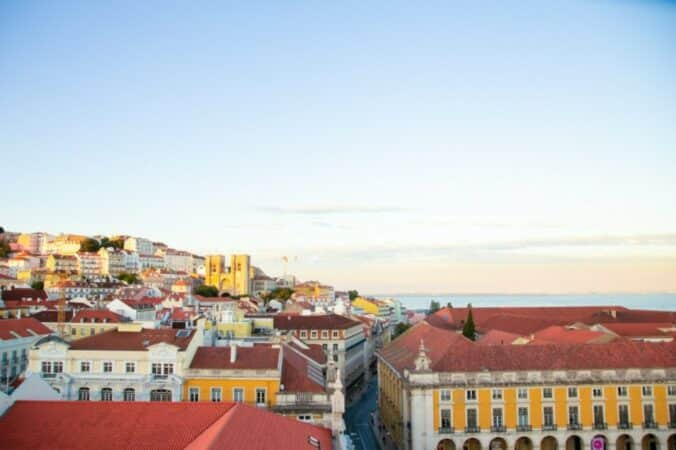 There are many beautiful areas to buy an apartment in Portugal, but the perfect area for you will depend on your preferences. Consider not only what you need from the area – proximity to restaurants or schools, tranquil atmosphere, vibrant nightlife, access to beautiful beaches or hiking trails – but also your budget, as some areas are more expensive than others.
According to Numbeo (updated March 2023), the average price per square meter of purchasing an apartment in Portugal is €2,988.01 in the city center and €2,067.56 outside the city center. Of course, this cost will vary from area to area and based on the amenities offered, such as swimming pools or beach access. Therefore, it is important to do your research and choose wisely. 
Lisbon, Faro, Porto, Leiria, and Setúbal are among the most expensive districts to purchase property. The most affordable districts include Castelo Branco, Portalegre, Guarda, Beja, and Santarém.
To learn more, visit our article: A Closer Look at Portugal's Real Estate Market.
Types of Apartments Available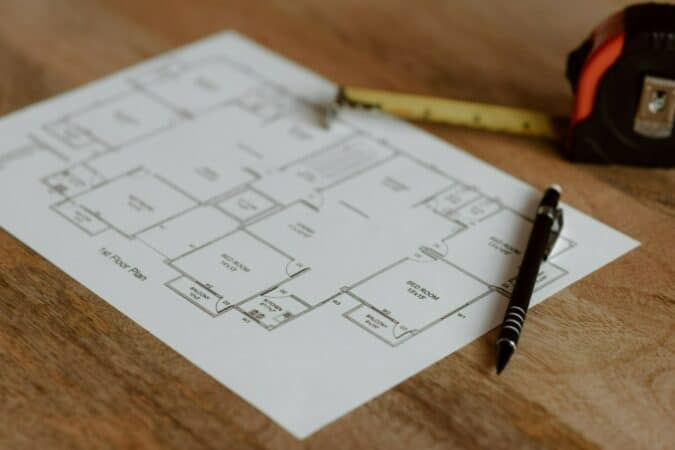 As mentioned above, apartments in Portugal are available in different sizes. Ultimately, the home you decide on will be determined by the needs and extent of your family, so it's essential to understand how apartments are listed in Portugal.
When conducting your Portugal search, you'll find apartments listed on property websites using the following terminology: T0, T1, T2, etc. These numbers correspond to the number of rooms within the apartment. You can use these and more filters to streamline your search and find the perfect apartment.
T0 apartment 
Also known as a studio apartment, a T1 apartment consists of a single large room that serves as your bedroom and living room, with a separate bathroom.
T1 apartment
A T1 apartment is a one-bedroom apartment with a separate bathroom and kitchen.
T2 apartment
A T2 apartment is a two-bedroom apartment with a separate kitchen and bathroom. If you see a +1 beside the number, for example, T2+1, the apartment has an extra room with no windows.
The beauty of buying an apartment or any property for sale here is that the country's real estate market caters to different needs. If you want a sea view, an apartment along the Lisbon Coast, the Silver Coast (on the west coast), or the Algarve (on the south coast) would be perfect. If you want to wake up and dip your toes in the ocean, a beachfront apartment will suit you well.
Sintra and Lagos provide a more laidback lifestyle than the bustling cities of Lisbon or Porto, while in Cascais, the Algarve's Golden Triangle, Setúbal, Troia, Comporta (the "Hamptons of Portugal"), and Melides, you'll find a selection of beautiful luxury properties.
How to Buy an Apartment in Portugal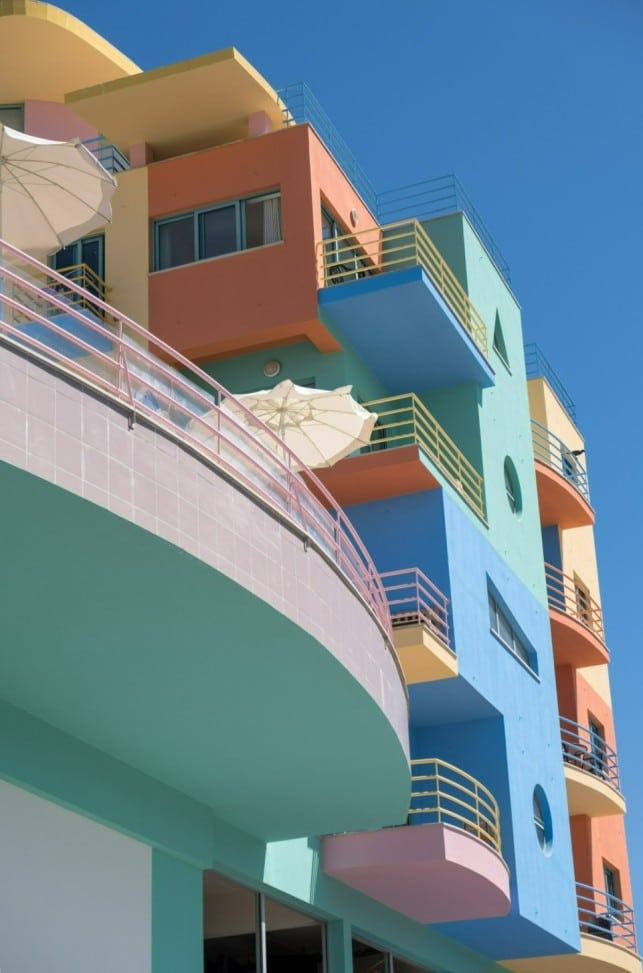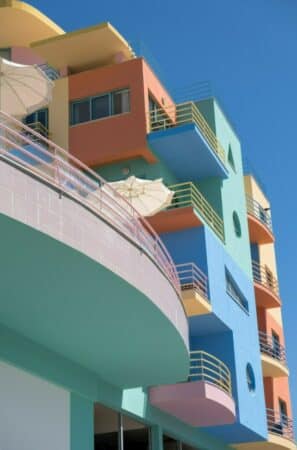 The process of purchasing property in Portugal as a foreigner can be tricky if you are unfamiliar with the process and requirements. As such, you may find it beneficial to work through a real estate agent or buyer's agent. They are experts in the Portuguese real estate market with access to the latest listings and specialized knowledge of what to do and how to do it.
Below is a brief guide to the process of purchasing property for sale in beautiful Portugal:
Research

: The first step is to research properties in the area you want to live in and find one you like. You can use real estate websites or agencies to do this. It is also a good idea to visit as many properties as possible.

Viewing

: If possible, viewing the property in person would be beneficial and ensure it is what you want.

Make an offer

: The real estate market in Portugal can be competitive, so make your offer once you have determined that you are happy with the property. There is sometimes room to negotiate the property's price, so don't hesitate to ask.

Payment

: Once the price is confirmed, you will often need to pay a deposit to reserve the property. For non-residents, this is about 10 percent of the property's price.

Signing

: The next step is to sign a

contrato-promessa de compra e venda

(CPCV). This is not mandatory but is advisable as it provides both parties with some guarantee until the deed can be signed. Once signed, the property deed must be notarized.
Taking out a mortgage loan is possible if you cannot afford the full amount. You can learn more about this in our article: How to Get a Mortgage in Portugal as a Foreigner.
Buying an apartment in Portugal is a big step towards living a high-quality life in a European country with a low cost of living. Its location within the Iberian Peninsula means you'll never be short of stunning views, while the rich culture, mouthwatering cuisine, and welcoming locals will help you feel right at home. Living in Portugal also means being able to use its excellent transport system to travel within the country, as well as to places as far as Saint Lucia or the Turks and Caicos Islands.
Goldcrest: Who We Are and How We Can Help You
Goldcrest is a buyer's agent that is based in Lisbon. We provide expert impartial advice on real estate investments and how to buy property in Portugal. From scouting out the perfect property through to property acquisition, we have you covered.
If you are looking for an apartment for sale in Portugal, don't hesitate to get in touch. Our team of skilled experts is available to solve all your real estate doubts, offering insightful expertise and strategic advice. We are focused on finding your dream home and securing the best deal for you.
Keep reading
The following articles may interest you: