Updated: February 28, 2023
What Is the Cost of Living in Cascais?
Cascais is a beautiful seaside town close to Lisbon, situated on the Atlantic Ocean. It is known for its beautiful beaches, historic architecture, and vibrant cultural scene. Cascais is a popular destination for expats for a number of reasons, one of them being that it's easily accessible by car or public transport from Portugal's capital city.
The cost of living in Cascais reflects its location by the sea, its proximity to Lisbon, and the lifestyle it offers. Whereas Cascais is one of the more expensive towns in Portugal to live in when it comes to real estate, it's worth noting that other expenses are comparable with other towns and cities in Portugal.
Overall, Cascais is still more affordable than many cities in Europe, and the cost of living is lower, hence its continued popularity with expats from all walks of life. The article below gives an overview of what it costs to live comfortably on an average salary in Cascais, taking into account basic requirements, utilities costs, and transport, leisure, and entertainment expenses.
What is the cost of living in Cascais?
Due to its lucrative location, a lot of people may be asking: Is Cascais expensive to live in? The answer is not a straightforward Yes or No. As with everything, it depends on a person's or family's needs and habits and people's average salary.
Cascais is not Portugal's cheapest place to live in, but as mentioned above, its cost of living is still more affordable than many places in other European countries, especially similar coastal towns.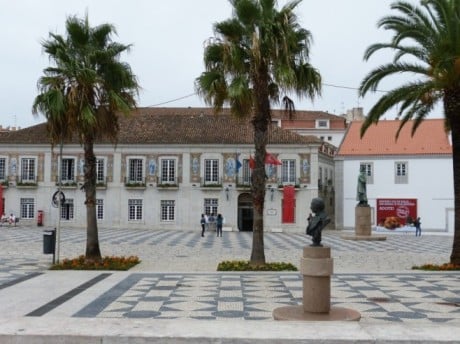 Is Cascais an affordable town?
Compared to other Portuguese towns and cities, it may seem that Cascais' cost of living is less affordable. This is especially the case when it comes to real estate. Housing costs in Cascais can be relatively high, especially for properties in the city center or near the beach. However, more affordable housing options are also available further from the city center.
Compared to, for example, Sintra, which is only a 20-minute drive by car from Cascais, Cascais could be considered expensive. The rent for an average three-bedroom apartment in Sintra costs around €1,300, whereas the price in Cascais is around €2,268. As a coastal town, Cascais' house and rental prices are significantly higher than in other towns located inland. 
However, grocery and public transportation costs can be comparable to other cities in Portugal. What's more, the city also offers many free and affordable activities, such as visiting beaches and parks, exploring the historic center of town, and attending cultural events. There are also plenty of budget-friendly restaurants and cafes throughout the city.
In the following sections, we'll introduce the average cost of living expenses in Cascais to you, which will give you a comprehensive overview of the cost of living in this beautiful city.
Cost of Living in Cascais: Property
As mentioned above, property and rental prices are higher than in many other Portuguese towns and cities due to Cascais' desirable location and its great amenities. It is worth noting that some bargains can be snapped up on the Portuguese Riviera, but it may take some time to find them, and they are more likely to be restoration projects.
Buying a property in Cascais
Buying property in Cascais is generally as safe and straightforward as in the rest of Portugal. The same rules and regulations apply to all foreigners, and the process should be unproblematic. The process will include a lot of paperwork, so it's important to seek assistance from experts, such as legal guidance in your native language and trustworthy buyers' agents looking out for your best interests.
Here at Goldcrest, we have a team of experienced experts who can guide you through the various stages of buying real estate, from finding your dream property to signing and exchanging contracts.
Real estate prices in Cascais also depend on the town's neighborhoods. Carcavelos is probably the most affordable neighborhood in Cascais and is very popular with families and those who love water sports due to its beautiful beaches.
On the other hand, Quinta da Marinha is Cascais' most exclusive and expensive neighborhood, with gated areas and luxury amenities, such as golf courses, equestrian estates, and health clubs. Some of Cascais' upper-market hotels are also located there. For further information on Cascais' neighborhoods, read our article Living in Cascais.
Property prices in Cascais' center average between €5,000* and €6,200* per square meter. Again, this depends on the property, its location, and the amenities surrounding it. In comparison, prices for property outside Cascais' center range between €2,500* and €4,830* per square meter. 
*The above costs are from Numbeo as of February 2023.
The following guides may be useful for more in-depth information about buying real estate in Cascais: 
Renting a property in Cascais
Renting a place is a preferred option for many people, be it longterm or to explore the area before committing to a permanent home. It may be too much of a commitment to buy an apartment during the current cost of living crisis. The rental market in Cascais is active, and lots of options are available for a great variety of properties, be it apartments or houses.
For short-term lettings, you may find Airbnb a convenient option for temporary accommodation before you decide to commit to a long-term rental. Websites Idealista and Kyero are useful in finding a place to rent in Cascais, but don't discount local Facebook groups or private landlords.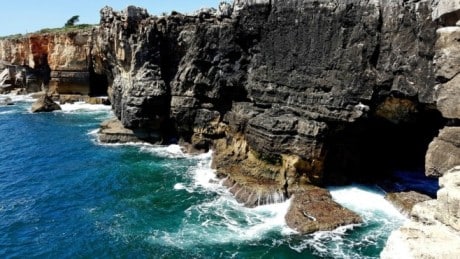 Make sure you view the property and check the contract to ensure there are no surprises further down the line.
Generally, prices for a one-bedroom apartment in the city center are between €800* and €1,500* per month, and for a three-bedroom apartment, you will pay between €1,900* and €3,000* per month. Outside the center, you'll pay between €634* and €1,000* for a one-bedroom apartment and between €1,300* and €2,000* for a three-bedroom apartment per month.
*The above costs are from Numbeo as of February 2023.
Cost of Living in Cascais: Taxes and Bills
Taxes
Portugal can be a tax haven for expats, which is one of the reasons why many foreigners choose it as their new home, avoiding double-taxation and extremely high tax deductions. Expats may be eligible for exclusive tax benefits via Portugal's non-habitual tax regime (NHR tax regime), which is available for certain professions and those who have income from other countries. 
The government also uses the D7 Visa, Portugal's Passive Income Visa, to attract expats, since the amount of money needed to qualify (a minimum of €760) can come from a passive income, such as a pension. 
What is more, Portugal's income requirements are lower compared to other European countries, making it one of the most tax-friendly countries for expats from all backgrounds and walks of life, be they digital nomads, remote workers, families, or retirees. 
To ensure you pay the correct tax when living in Portugal, we recommend you seek expert advice beforehand to ensure there are no surprises when you come to Portugal. More detailed information on the Portugal NHR tax regime, including Double Taxation Agreements (DTAs), can be found in our article on the Portugal NHR Program.
Utility costs
Portugal has not been immune to rising prices for gas and electricity, so the cost of living has increased in line with the rest of the world. Nevertheless, Portugal is still a very affordable place when it comes to utility prices. Please also bear in mind that the climate during winter is mild, yet it can get quite cold inside apartments and houses so heating costs may be higher during winter.
Of course, utility bills' monthly costs will depend on the size of your accommodation, how many people occupy it, and how much gas, electricity, and water you use during your daily routine. 
When it comes to monthly costs for Internet and mobile phone bills, those depend on the provider and any deals that may be on offer for you at the time. It also depends on your personal and professional needs, so do some research before committing to any lengthy contract. Especially with mobile phones, you could initially consider a prepaid mobile tariff.
The table below gives a basic and average overview of utility monthly costs, which are a realistic representation for a small household.
| Utility | Monthly fee |
| --- | --- |
| Gas, electricity, water, garbage (utilities cost for a 85 ㎡ apartment) | €142 |
| Internet (monthly fee) | €37 |
| Mobile phone (contract)** | €30 - €40 |
*The above costs are from Numbeo as of February 2023.
**Cost could be saved by changing to a local prepaid mobile tariff but could also be higher on a contract with unlimited data.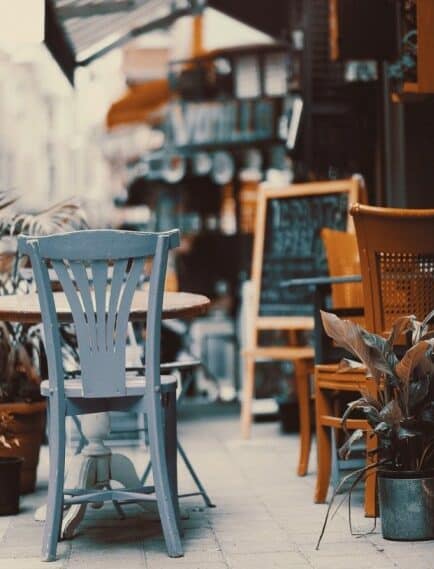 Cost of Living in Cascais: Other Costs to Consider
Cascais is a place that invites its residents to explore its many beautiful and fabulous facilities and amenities. While rent and house prices may be higher, this is not the case for many everyday necessities and activities. 
Restaurants
Cascais has an exceptional gastronomy scene, with an abundance of cafes, bars, eateries, and restaurants. No matter your taste or budget, there is something for everyone, and dining out on a regular basis won't break the bank, with many inexpensive restaurants as well as mid range restaurants to choose from.
The cost to eat out at an inexpensive restaurant ranges between €8* and €20* per person. For something a little fancier, expect to pay between €40* and €65* for a three-course meal for two people or an equivalent combo meal at a mid range restaurant.
Drinks are also affordable, and depending on where you go, half a liter of domestic beer will cost between €1.80* and €4*, a soft drink between €1.50* and €2*, and a cappuccino between €1* and €3*. 
*The above costs are from Numbeo as of February 2023.
Household essentials and the cost of food in Lisbon
The cost of living crisis has affected everyday items such as food and toiletries, but overall, Portugal is still one of the most affordable places in Europe. Groceries are reasonably priced in Cascais and are, for the most part, cheaper than in Lisbon. The table below gives an overview of prices of basic food items:
| Item | Price |
| --- | --- |
| Milk (1 liter) | €0.77 |
| Fresh white bread (500 g) | €1.21 |
| Rice (1 kg) | €1.18 |
| Eggs (12) | €1.79 |
| Chicken (1 kg) | €5.00 |
| Apples (1 kg) | €1.71 |
| Tomatoes (1 kg) | €1.38 |
| Potatoes (1 kg) | €0.84 |
| Water (1.5 liters) | €0.59 |
*The above costs are from Numbeo as of February 2023.
Other essentials, such as toiletries, are also cheaper than in most other European cities, despite the cost of living crisis:
| Item | Price |
| --- | --- |
| Shampoo | €4.71 |
| Toothpaste | €2.23 |
| Deodorant | €3.20 |
| Toilet paper (4 rolls) | €1.63 |
Please bear in mind that these are average prices and may be different in individual stores or in a chain store.
Childcare and schooling
Living in Cascais is an excellent move for families with children, as the town has numerous public schools that follow the Portuguese curriculum. Whilst those schools are free for children of all ages, language proficiency in Portuguese is required.
This may be no problem for younger children, but for older children, you may want to consider a private or international school that follows a curriculum they are already familiar with.
A number of international schools are available in Cascais with a variety of curricula. Those schools require annual fees, which depend on the individual school. Other fees, such as insurance, school maintenance, and enrolment, may also apply. 
You can get information for each individual school and visit them to make sure you make the right choice for you and your children. A more detailed list and in-depth information on international schools in Cascais can be found in our International Schools in Cascais article. 
For families with older children, some higher education schools are also available. In Cascais, there are the Estoril Higher School of Hospitality and Tourism and the Higher School of Health of Alcoitão, but if those fields of study do not apply to your child, more options are close by. 
Cascais' proximity to Lisbon means you have an abundance of international schools, high schools, and universities nearby. You can find out more about those in the Lisbon Neighborhoods Close to International Schools guide. 
The following school fees are an average and may vary from institution to institution and from year to year:
| Type of educational institution | Monthly/ Annual fees per child |
| --- | --- |
| Preschool/ Kindergarten, full day | €400 to €550 per month |
| International Primary School | €12,000 to €15,000 per year |
| International Secondary School | €9,108 to €19,200 per year (fee depending on year group) |
Healthcare
Portugal's healthcare, whether private or public, is considered to be amongst the best in the world. Its public healthcare, Serviço Nacional de Saúde (SNS), is similar to the NHS in the UK and either free or low cost. To be entitled to this health service, you need to be a legal resident, and you need to be registered with your local council, showing proof of address, a residence card, and your work visa. 
After registering successfully, you will get a healthcare number which you'll need to present every time you access the health service. Some small fees may be payable if accessing certain services, ranging from €5 to €20. Dental care and cosmetic surgeries are not included in the public health service.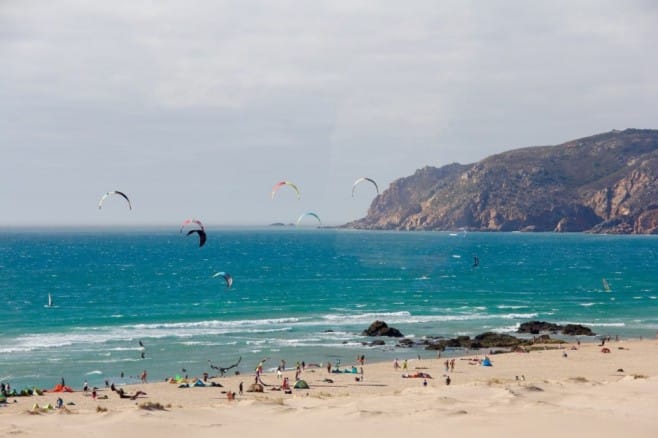 Private health insurance is relatively cheap, and you'll be in excellent hands should you need access to doctors or hospitals. Monthly prices vary depending on the applicant's age, their overall health, and health history. On average, you can expect to pay between €400 and €1,000 per year, subject to your chosen insurance plan.
Transportation costs
Portugal's infrastructure, including its public and local transport, is excellent and also affordable. You may want to invest in your own means of transport eventually, but until then, buses, trains, and taxis will reliably get you around Cascais and its surrounding places.
Cascais itself is easy to navigate by foot, and if you want to cycle, you can take advantage of Cascais' free bike rental service, which is provided by the council. For those preferring to use public transport regularly, you may want to invest in a monthly pass, with a regular price of €40*. In comparison, a one-way ticket for local public transport costs between €1.60* and €2*, depending on the length of your journey. 
*The above costs are from Numbeo as of February 2023.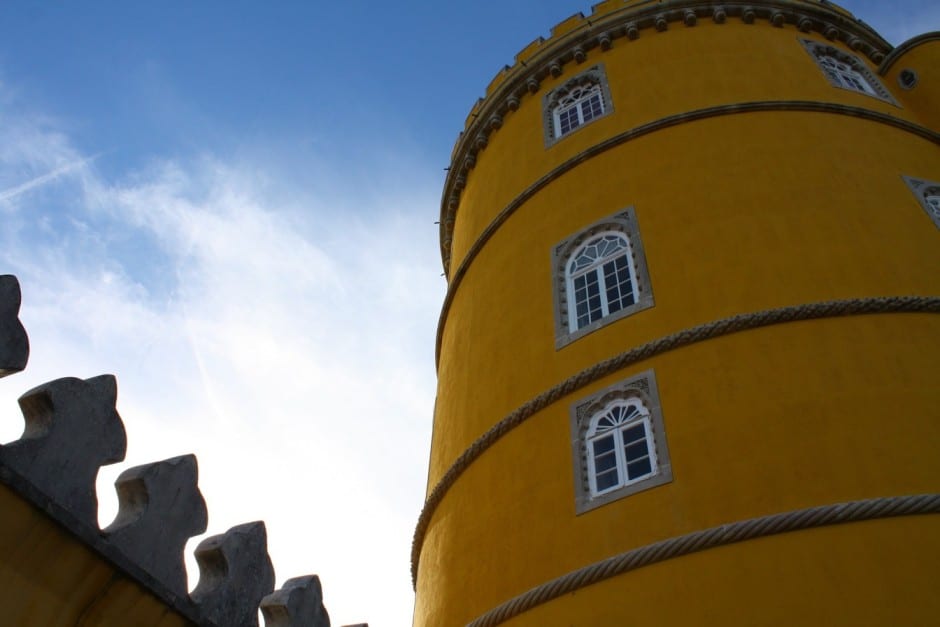 Sports and leisure
Cascais has excellent sports and leisure facilities, but prices will vary depending on the neighborhood. Generally speaking, you'll pay between €25 and €70 per person for the monthly membership of a fitness club. To rent a tennis court for an hour, the normal tariff is between €10 and €15, and to go to the cinema, to watch an international release, expect to pay around €7 per ticket.
It's worth remembering that Cascais offers a lot of free things to do, such as festivals, bike rides, beaches, and various free attractions, which helps with the cost of living.
Cascais' Town Museum teaches you about Cascais' history and culture and is open every day. Entrance is free. Also free of charge to visit is Cascais Tide Gauge, where you can study and measure tides. Booking in advance, however, is recommended. 
For art lovers, visiting Citadel Art District is a must. It is home to numerous galleries, art studios, and project rooms where various artists show their work. As new exhibitions open regularly, you'll never get bored visiting this fabulous place.
*The above costs are from Numbeo as of February 2023
Shopping
For those who love a shopping trip, Cascais has a variety of shops, from independent retailers and markets to high street shops, as well as upmarket boutiques. Prices will vary according to the shop you visit, and the prices below are an average estimate.
| Item | Price |
| --- | --- |
| Jeans (1 Pair, Levis 501 or similar) | €19.99 - €80 |
| Summer dress (highstreet brand) | €17 - €40 |
| Nike running shoes/ Trainers (branded) | €50 - €100 |
| Leather shoes | €50 - €120 |
*The above costs are from Numbeo as of February 2023.
In Summary: The Cost of Living in Cascais
Ultimately, whether Cascais is an affordable town will depend on individual circumstances, such as a person's income and lifestyle choices. It's worth repeating that, whilst real estate in Cascais is more expensive than in most other parts of Portugal, buying property is still more affordable than in other European countries.
Everyday items such as groceries, toiletries, and utilities are relatively cheap and comparable with other seaside towns in Portugal. What's more, Cascais offers a lot of cheap or free things for residents and tourists alike, making life in Cascais overall an affordable option.
If this has piqued your interest and you would like to find out more about Cascais and its available properties, or if you'd like to explore the option of expat life without committing to real estate right way, please schedule a non-binding call with us, and one of our experts is happy to help.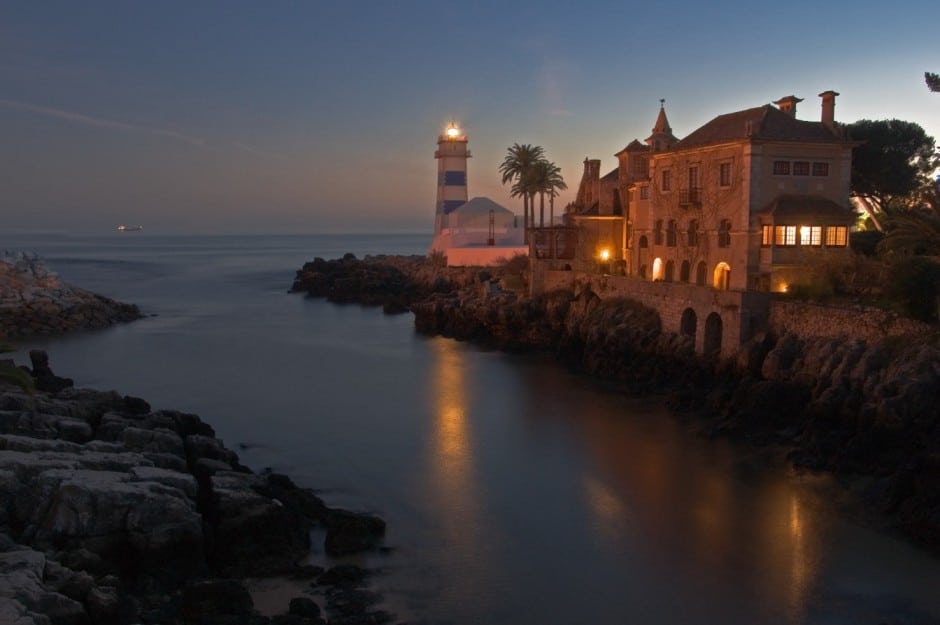 Frequently Asked Questions about the Cost of Living in Cascais
Is it expensive to live in Cascais, Portugal?
Whether Cascais is an expensive place depends on your personal circumstances and expectations of everyday life. Real estate is more expensive than in most other towns and cities in Portugal, but compared to other European cities, Cascais is still an affordable place to live, and its cost of living is relatively low.
Is Cascais a good place to live?
Cascais is an excellent place to live. It's a beautiful seaside town with lots of stunning beaches, great weather all year round, and a welcoming community. What's more, it's close to Portugal's capital city, Lisbon, and has great transport links to other major cities. 
Is Cascais cheaper than Lisbon?
Cascais is an affordable town, but it's more expensive than a lot of other Portuguese towns and cities due to its proximity to Lisbon and its beautiful maritime location. A lot of amenities and everyday essentials are either on par with or cheaper than in Lisbon and generally speaking, Cascais is cheaper than a lot of other European cities.
Do people speak English in Cascais?
English is widely spoken in Cascais because it's also a popular tourist destination. Established expat communities may communicate in their native languages, too; however, learning at least some Portuguese is always advisable to make life more authentic and form good relationships with locals.
Is it better to live in Cascais or Lisbon?
This depends on the requirements and preferences of the individual. Some people who prefer a more laid-back and tranquil lifestyle will prefer Cascais, with its smaller community and seaside resort feel. On the other hand, Lisbon, as Portugal's capital city, is a bustling hub where there is always something going on.