Updated: May 17, 2023
Portugal is an almost perfect country to acquire a villa. Understand why.
Why buy a villa in Portugal?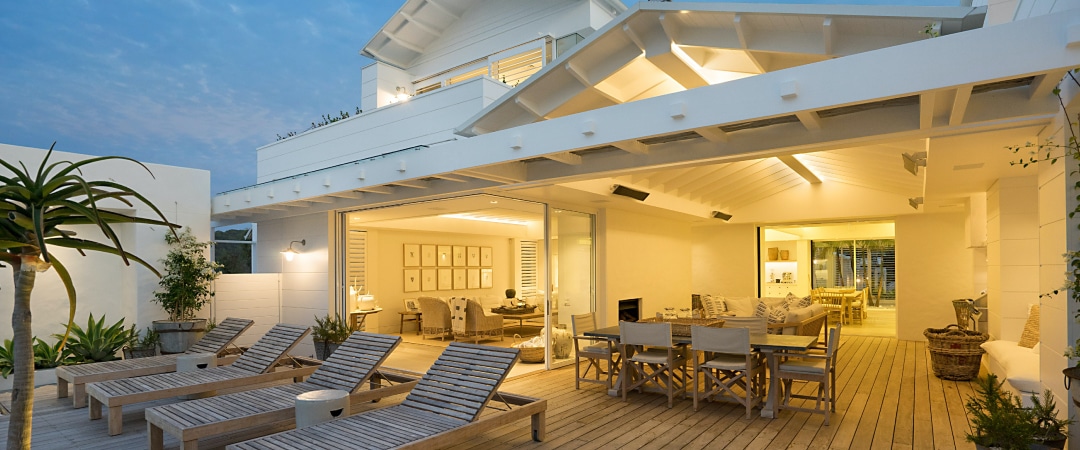 It is a privilege to own a
luxury villa
in a politically and economically stable country that has a diversity of landscapes and environments, all in a small area. On top of that, Portugal's Golden Visa scheme offers the benefits that come with having residence in the EU, such as visa-free travel throughout the Schengen Area, and access to world-class healthcare and education. Moreover, it has never been easier for non-EU citizens to purchase villas in Portugal and gain legal residency in the country.
What are villa prices like in Portugal?
Compared with other European countries, luxury villas prices in Portugal are well below the average. The price per square meter in Portugal is €2,090 (Idealista data from September 2020) for a new or renovated property.
Which are the most expensive areas to buy a villa in Portugal?
Lisbon's Metropolitan Area is the most expensive area to buy a luxury villa, with the square meter (sqm) priced at €2,954/m2. The popular area of the Algarve follows, with the price per sqm ascending to €2,343. Algarve is, by far, the most popular region to buy a
luxury villa
in Portugal. As a paradise for golfers, Algarve is surrounded by luxury villas on the green coast costing at least €400,000. The further you are from the coast, the cheaper the offer will be. The Silver Coast (Costa de Prata) on the Atlantic coast north of Lisbon is not quite as popular but also has been developing beautifully.
Villas in Lisbon
In central Lisbon, you will find luxury flats and opportunities to invest in buildings mostly. However, it is still possible to find some luxury villas in the surrounding areas. In Rua da Junqueira, marked by buildings with extraordinary heritage value, Casa da Ponte's small palace is an example of a good investment opportunity for €13.500.000 (2826 sqm and 60 rooms). In Chiado, it's possible to buy a luxury villa for around €6.000.000 (600 sqm area).
Linha de Cascais
— the most western part of Lisbon's district — is guided by Avenida Marginal and distributes the areas of Caxias, Oeiras, Estoril, and
Cascais
, where some of the most expensive properties in Portugal can be found. Nonetheless, a three-bedroom villa in the quiet area of Caxias can be bought for around €700.000 (around 150 net/sqm area). If you decide on a luxury villa with a view of the Tagus river, you may have to invest around €1300.000, or in the case of a villa in Alto do Lagoal, designed by the Pritzker-winner Portuguese architect Souto Moura, a place with generous dimensions and a stunning view will set you back by €2.900.000 (374 net/sqm area).
Villas in Porto
Porto is a charming location that is a Unesco World Heritage Site and a gateway to the beautiful Douro Valley. For around €1.000.000 (350 sqm), you can own a villa in the central area around Avenida Marechal Gomes da Costa, next to Serralves Museum. In this urban area, you are close to shops and amenities, as well as Rosario College and the French Lyceum school.
Villas in the Algarve
The central
Algarve
 region around Vilamoura is especially popular with buyers. Vilamoura itself, a purpose-built resort with a 1,000-berth marina and golf course at its heart, is home to luxury hotels, a casino, sports facilities, and beach clubs. It's also close to the
Faro
airport. Quinta do Lago and Vale do Lobo are some of the most popular areas in the Algarve to buy a luxury villa. Vale do Lobo is recognized as one of the most prestigious resorts in Europe, providing fabulous facilities from superb restaurants and beach bars to world-class sporting facilities, golden sandy beaches, and championship golf courses. A 750 m2 property in the neighborhood can be yours for around €3.500.000. Quinta do Lago is an exclusive resort with a wide variety of fantastic amenities, including world-class golf, professional sporting facilities, unique entertainment, fabulous restaurants, and a short distance from the Ria Formosa Nature Reserve. One of the most luxurious villas in the Algarve, with a 2495 m2 plot size, is available for €12.500.000. Also, more modest villas can be found in central Algarve for around €450.000 (around 200m2 built size).
Villas in Alentejo
At around €900.000 you can be the owner of a dreamy farm in Comporta. Unbelievably beautiful villas, designed by prestigious architects and close to emerald green ocean waters are the poster child for a new concept of living that combines countryside and beach, with all the comfort and security of modern life. The recently built residential projects develop the traditional Alentejo architecture — and will benefit from all its infrastructures: churches, sports fields, playgrounds, and support trade in the area.
Other villas' locations
For around €5.600.000 you can buy a luxury villa in Guincho (Cascais)
For around €6.900.000 you can own a luxury villa in Parede (Cascais)
For around €7.500.000 you can invest in a luxury villa in Alcabideche (Cascais)
For around €8.000.000 you can own a small palace in Sintra (759 sqm)
For around €10.500.000 you can buy a luxury villa in Quinta da Marinha (Cascais)
How to pick the perfect villa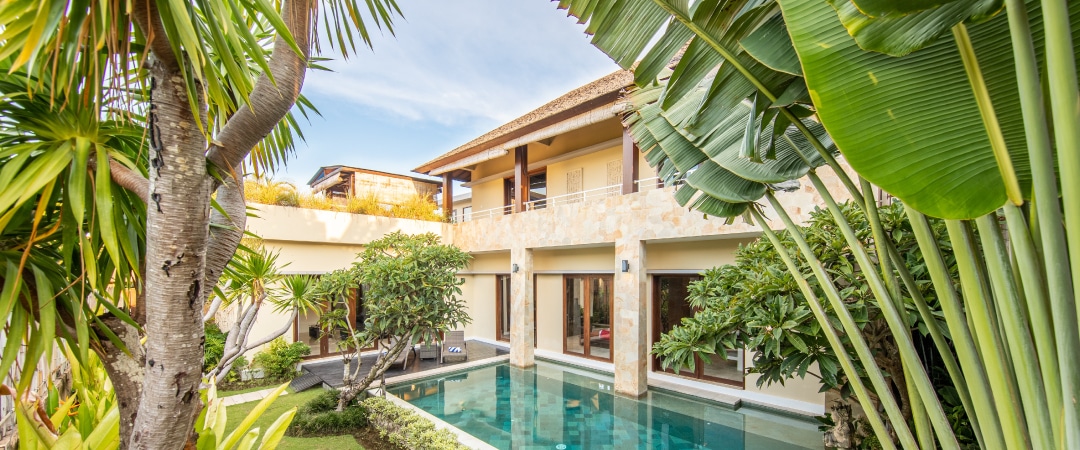 Villa size
According to an article in Realtor Magazine, first-home buyers are increasingly skipping the starter home in favor of immediately going for something bigger and more expensive. One-third of millennials who purchased homes since 2018 paid $300,000 or more. The villa size should be adapted to your personal preferences and possibilities.
Outdoor space
When it comes to buying a new luxury villa, be realistic, take your time, don't act on impulse, and, ultimately, make a decision that's good for both your family, social life, and your finances. You should decide whether outdoor space is needed, and if so, what type of space you are looking for.
Location, location, location
Location is key when looking for valuable real estate. Homes in cities that have little room for expansion tend to be more valuable than those in cities that have plenty of room
Consider the accessibility, appearance, and amenities of a neighborhood as well as plans for development
A lot's proximity to things like busy roadways and community centers may make it less desirable for resale
Acreage often trumps the quality of a house since land tends to increase in value
Creature comforts
Since it's so natural for emotions to come into play, you need to ensure you are making rational choices, rather than getting wrapped up in the notion of a dream comfort home—or conversely, of yourself as a master builder/renovator. If you're aware of the issues ahead of time, you can protect yourself from costly mistakes and shop with confidence.
Am I paying a fair value for my villa?
Guidelines for checking the value-for-money of properties:
Price per square meter of a larger apartment is equal to or higher than the price per square meter of a smaller apartment in the same building or immediate neighborhood (unless the larger apartment has a feature, such as a water view, which the smaller one does not have).
The expectation of both local and foreign clients is that properties, on average, are larger than in neighboring Spain. Avoid anything less than 25-35 m2 as it's considered too small to be generally commercially viable for all but the most niche markets.
For Golden Visa properties promising a rental return, determine the average monthly winter or long-term rent, and if the peak summer weekly rental is more than 10% higher than this value, get a second opinion.
Beware of areas or buildings where a single nationality represents a significant (typically > 50%) of buyers.
Check the date in which the seller purchased the property. Avoid purchasing anything from 2015 at higher than the previous transacted value. As the seller will not declare this value and no public records of transactions are kept, use a site such as Confidencial Imobiliário.
Tips for internationals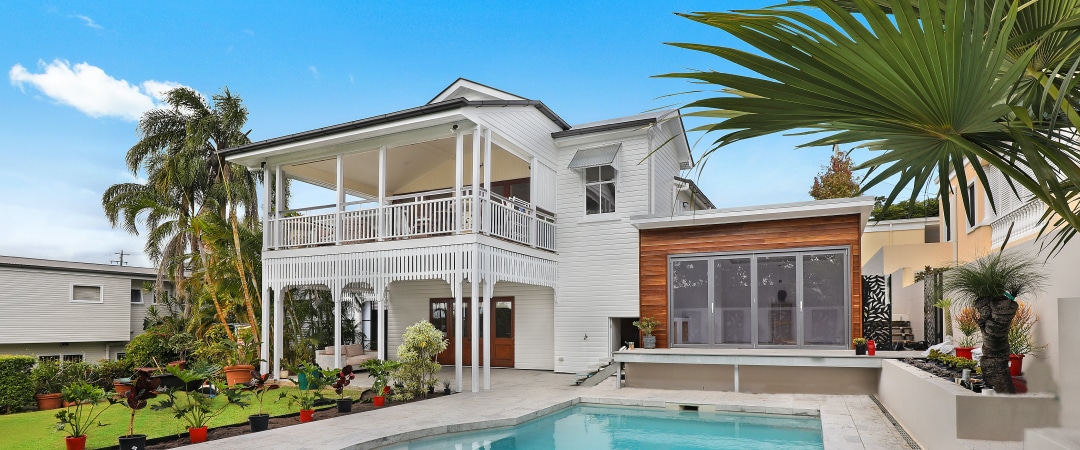 EU citizens can buy real estate without restrictions, except in protected agricultural areas. However, since the purchase is subject to the payment of taxes, it must be registered with the tax administration — that is, the buyer needs a corresponding taxpayer number in Portugal. The so-called "Golden Visa" program has been in place since 2012 for residents of non-EU countries. Under certain conditions, it gives you the right to obtain a residence permit in the EU when purchasing a property with a minimum value of €500,000 in an interior area. Do note that there are certain real estate investment restrictions in place, which can be found
here
.
How to find villas in Portugal
If you are looking for a high luxury villa, the Chiado or Lapa districts should be considered. The best known and most exclusive area in Portugal is certainly the Algarve. There are plenty of renowned destinations to be found here, known for their
luxury real estate
offerings. Areas like Vale do Lobo, Albufeira, or Vilamoura are places villas with all possible comforts and sea views. But other seaside resorts are also very much appreciated.
Assistance when buying a villa in Portugal
When looking for a suitable house in Portugal, it is best to turn to a so-called "Mediador Autorizado". This is a state-licensed broker who can produce an "AMI number". He draws up contracts and relieves the buyer from a number of administrative procedures. The construction quality is best checked by an expert only to protect yourself against the worst scenario.
What's the difference between a buyer's agent and a realtor?
The biggest difference between a buyer's agent and a realtor comes down to the certifications. While they have similar jobs, they are held to different standards as established by the National Association of Realtors. A buyer's agent is a professional who assists in the buying and selling of properties and has obtained a real estate license. They can also practice with a certain focus like a listing or buyers agent, as well as a rental agent. A realtor is a real estate agent who is an active member of the National Association of Realtors (NAR). Two other ways realtors are different than real estate agents is that they abide by a Code of Ethics as well as 17 additional articles.
Get in touch
If you have found your dream property in Portugal, seek help from a specialized property investment firm such as Goldcrest. As an independent local's buyers agent, Goldcrest helps international families acquire sound property investments in their desired locations in Portugal.
Contact the team
to access exclusive information on the property market in Portugal and find out just how much you can save you on your international investment. [sc_fs_multi_faq headline-0="h3" question-0="Where to buy a villa in Portugal to relocate?" answer-0="Portugal is a small country, which means that travel is often quick and less than one hour from the center of the main cities of Lisbon and Porto. There are paradisiacal places that allow you to enjoy the best of nature, with the amenities of a metropolis a short trip away. Between Setúbal and Sintra, passing through Almada, Seixal, Cascais or Oeiras or, in the north, from Gaia to Espinho or in cities like Braga, Guimarães or Póvoa do Varzim, there is plenty to choose from to buy a house and, above all, at better prices than in the center of Lisbon or Porto.  And if the proximity of large cities is not a very important factor, then there is still much more to explore, whether in the north, center, or south of the country, whether on the coast or inland." image-0="" headline-1="h3" question-1="Where to buy a villa in Portugal to invest?" answer-1="If you are looking for a high standard apartment or a luxury villa, the Chiado or Lapa districts should be considered. The best known and most exclusive area in Portugal is certainly the Algarve. There are plenty of renowned destinations to be found here, known for their luxury real estate offerings. Areas like Vale do Lobo, Albufeira or Vilamoura are places to buy modern high-quality villas with all possible comforts and sea views. " image-1="" headline-2="h3" question-2="Where to search for the best villa deals?" answer-2="You can easily find luxury villa deals online or at the main real estate agencies.  Some of them are:  IMO – https://www.imovirtual.com/en/   Casa Sapo – https://casa.sapo.pt/en_GB/   Facebook can also be used to find properties for sale.  Another way to find a property in Portugal is through a Buyer's Agent. This is a useful way to find properties for sale because Buyer's Agent usually has access to properties that are not advertised and sometimes also at more affordable prices. You can easily find luxury villa deals online or at the main real estate agencies." image-2="" headline-3="h3" question-3="What is the offer and contract process for buying a villa?" answer-3="1. Make your offer. Go to the land registry to discover the relevant data on the property and, if necessary, adjust your offer price. 2.Make sure the funding is in place. 3.Take another look at the property 4. Sign the pre-sale contract, Contrato de Promessa de Compra e Venda, in Portuguese. 5.Sign the deed of purchase " image-3="" count="4" html="true" css_class=""]