Updated: June 12, 2023
The Silver Coast Portugal, at the Atlantic Ocean, is a beautiful yet often underrated part of Europe's most Western country. Although Portugal as a whole is known for being more affordable than many other European countries, the Silver Coast is considered one of the more inexpensive parts of the country. 
This article gives a comprehensive overview of the cost of living on the Silver Coast in  Portugal, including real estate, daily living costs, as well as costs of education and healthcare.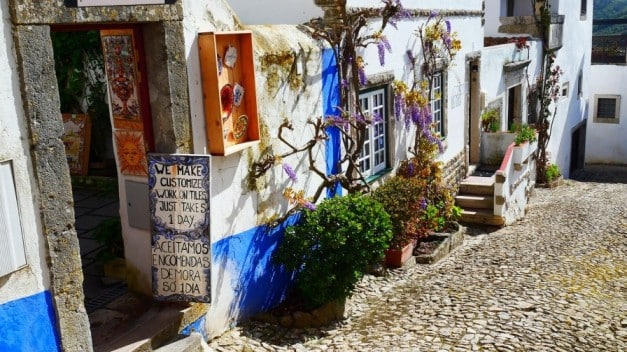 About the Silver Coast Portugal
Portugal Silver Coast, also known as the Costa da Prata, is a stunning stretch of coastline located in the western part of the country. The Silver Coast extends from the south of Porto to the north of Lisbon, and this region offers breathtaking landscapes, charming towns, and beautiful sandy beaches that attract both locals and tourists.
One of the highlights of the Silver Coast is its pristine golden beaches. From the popular town of Nazaré, known for its giant waves that attract surfers from around the world, to the tranquil shores of São Martinho do Porto, there is a beach for every preference. The sandy stretches are often surrounded by picturesque cliffs and dunes, and this rugged coastline provides a scenic backdrop for sunbathing and water activities.
In addition to its natural beauty, the Silver Coast offers history and culture. It is dotted with historic towns and villages that showcase Portugal's rich cultural heritage.
Óbidos, with its medieval castle and cobblestone streets, offers a glimpse into the country's past. The town hosts an annual medieval fair, where locals dress in traditional attire and celebrate with music, food, and entertainment.
The Silver Coast is also renowned for its delicious seafood and wine. The region's proximity to the Atlantic Ocean means that fresh fish and shellfish are abundant in the local cuisine. Visitors can savor mouthwatering dishes like grilled sardines and seafood rice while enjoying a glass of renowned wine, such as the refreshing Vinho Verde.
Apart from hot and dry summers, fuelled by the Portuguese sun, the Costa da Prata is also home to some of the best golf courses, some of which overlook the stunning beaches of this region.
What's more, city life is never far away. The vibrant city of Aveiro in the Silver Coast's north is a great and beautiful coastal city; the beautiful city Coimbra and the fantastic city of Leiria offer those who need life in a city center everything an expat can wish for. 
The Portuguese Silver Coast is one of the country's gems that offers a diverse range of experiences. Whether you're seeking relaxation on the beach, exploring historic sites, or indulging in local gastronomy or the wine industry, this coastal region has something to offer every expat.
Cost of Real Estate and Rent on the Silver Coast of Portugal
Real estate prices and rent on the Costa da Prata are considerably cheaper than in other parts of Europe and even Portugal's southern regions. Depending on your budget and requirements, some real bargains can be found for both rental properties and those on the real estate market.
Rent on
the Silver Coast of Portugal
On the whole, rental prices range from €500 to €3,500 per month, depending on the level of luxury you want. On average, however, you can expect to pay between €500 and €800 in the region for a one-bedroom apartment and between €800 and €1,500 per month for a three-bedroom apartment.
Prices are usually lower on the outskirts of a busy city or town, so if you're on a tighter budget, you may want to look in more rural areas first, where you could save approximately €200 per month on rent in comparison to the prices in larger cities on the Silver Coast.
Property on
the Silver Coast of Portugal
Real estate for sale is available for all budgets and requirements. The Silver Coast property market offers something for everyone, from complete renovation and restoration projects to fully-finished luxury homes.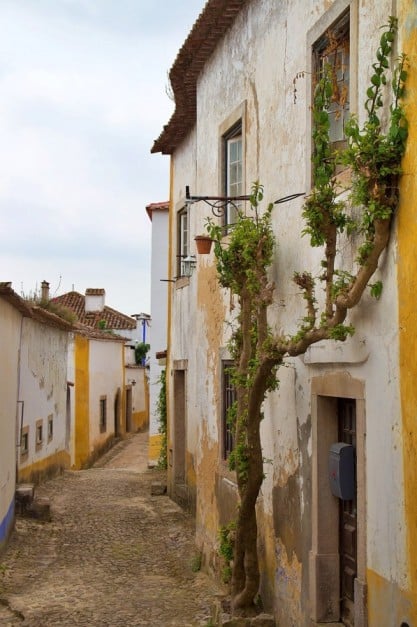 Quick overview of property prices on
the Silver Coast in Portugal
The real estate prices range is broad, from €11,900 for a rural two-bedroom house in need of full restoration to multi-million Euro luxury villas with swimming pools and large plots of land.
There are many renovation projects available in this area of Portugal, and those looking to develop their own home will find a wide choice of properties under €100,000. On average, you can expect to buy a decent-sized two-bedroom property with a fully equipped kitchen and bathrooms for between €150,000 and €200,000.
Bigger houses are also readily available, and you can own a three-bedroom property, in good condition and sometimes with a swimming pool, between €180,000 and €250,000.
For extra space and more bedrooms, you don't have to pay city prices on the Silver Coast. A six-bedroom villa with a large property plot, a swimming pool, and a fruit orchard costs €350,00, and for €380,000, you can own a traditional yet fully renovated four-bedroom villa close to one of the cities on the Silver Coast.
Those looking for investment options, such as multiple-bedroom properties for developments, can find a variety of manor houses on the Silver Coast, starting at around €600,000. And those who want a luxury home to call their own will find plenty of real estate here, too.  
From €600,000 up to over €3,500,000, Portugal's west coast is home to some stunning pieces of architecture that offer everything from balconies, terraces, private gardens, and swimming pools.
You may find the following articles helpful when considering real estate in Portugal:
Food Prices on the Silver Coast in Portugal
Generally, the cost of living on the Silver Coast is one of the lowest in Portugal. This is also reflected in food prices, which means everyday essentials are cheaper than in Portugal's cities. 
Below is a table with the average prices for basic food and drink items that a typical household would need on a weekly basis. Please note that these costs are subject to change, depending on where you shop and due to the natural changes in prices depending on the current situation of the economy.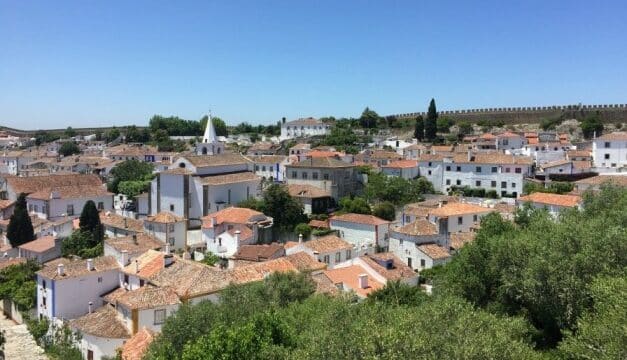 | Item | Price |
| --- | --- |
| Milk (1 liter) | €0.81 |
| Bread (500 g) | €1.19 |
| Rice (1 kg) | €1.13 |
| Eggs (12) | €2.10 |
| Chicken (1 kg) | €7.06 |
| Apples (1 kg) | €1.62 |
| Tomatoes (1 kg) | €1.56 |
| Potatoes (1 kg) | €1.06 |
| Water (1.5 liters) | €0.56 |
*The above costs are from Numbeo as of June 2023.
Restaurants on the Silver Coast Portugal
The Silver Coast is home to a fabulous gastronomy and hospitality scene, and no matter your taste, requirements, or preferences, you're sure to find some cafes, bars, and restaurants that cater to your needs. Portugal is famous for its excellent fresh produce and outstanding fish and seafood dishes, and the Silver Coast is no exception. 
Whether you're a regular at dining out or fancy an occasional treat, rest assured that eating in one of the Silver Coast's restaurants won't break the bank. 
Eating at an inexpensive restaurant will cost between €6* and €12* per person. For a three-course meal at a mid-range restaurant, prices start at €25* per person.
Most drinks are also reasonably priced, depending on where you go. Half a liter of domestic beer will cost between €1.50* and €3.00*, a soft drink between €1* and €2*, and a cappuccino will cost you €1.42*. 
*The above costs are from Numbeo as of June 2023.
Expense on Utilities on the Silver Coast in Portugal
Utility prices in Portugal remain relatively affordable, despite the global increase in gas and electricity prices. In addition, the warm weather during spring and summer months will keep annual utility bills lower than in other European coastal locations.
How much you will spend in total on your utility bills will depend on factors such as the size of your accommodation, the number of people living there, as well as how much gas, electricity, and water you use every day. 
For other utility costs, such as the internet and mobile phone bills, the cost will vary on your chosen provider, any new customer deals, and your personal requirements. It's advisable to do some research and to shop around before being tied into a contract. Bear in mind that internet and mobile phone provider costs are unrelated to where in Portugal you live.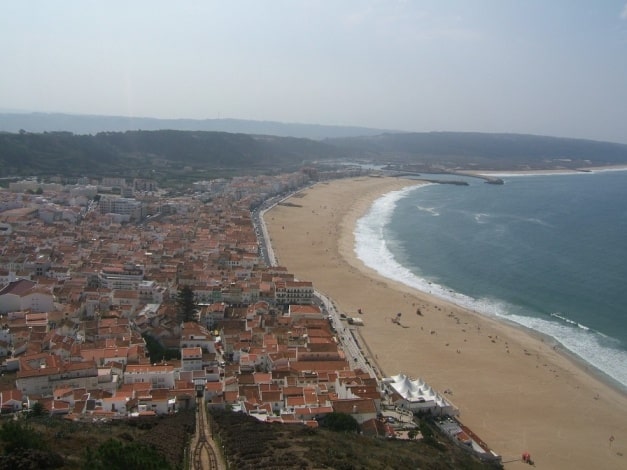 For mobile phones, unlimited data will be at an extra cost to a prepaid mobile tariff.
To give a general idea of utility costs for a small household, please refer to the table below, which provides an average overview.
| Utility | Cost per month |
| --- | --- |
| Gas, electricity, water, garbage (for an 85 ㎡ apartment) | €108 |
| Internet | €35 |
| Mobile phone (contract) | €30 - €40 |
*The above costs are from Numbeo as of June 2023.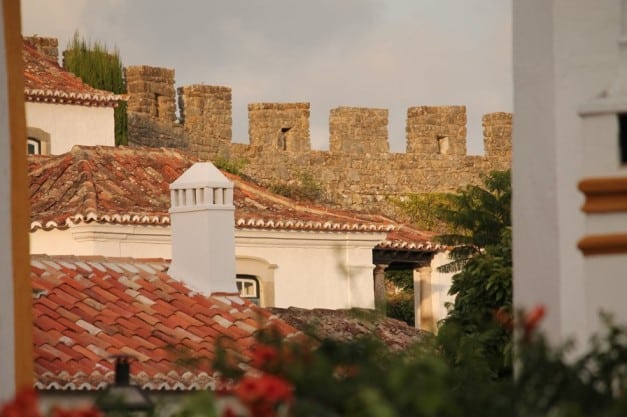 Transportation Costs on the Silver Coast Portugal
Portugal's public transportation system is well-developed and low-cost, making getting around and living in Portugal easy whilst also avoiding the more expensive option of investing in your own means of transport. Individual fares for buses, trams, the metro, and trains are available, but buying a monthly transport pass may be better. 
A one-way ticket for local transport costs between €1.20* and €2.15*, but a monthly pass for one of the Silver Coast's towns or cities costs between €30* and €40* and gives you unlimited access to that city's public transport facilities. Taxis and Ubers are also relatively cheap, with an average waiting tariff of a taxi between €15* and €25*.
*The above costs are from Numbeo as of June 2023.
Education Costs in the Silver Coast Region
Families with children will be glad to know that Portugal, the Silver Coast, and its cities are great places and the education system is excellent. To attend free public schools, proficiency in Portuguese is required, especially for students in secondary schools. 
Older children may find it easier to attend one of Portugal's outstanding private international schools that teach a curriculum they are familiar with and in their native tongue. There are only few private schools on the Silver Coast for expats to choose from. However, there are some excellent private schools in places such as Lisbon, Cascais, or Sintra.
The fees for each of those schools vary, as do additional fees for enrollment, insurance, and school maintenance fees. If you enroll more than one child, you may be eligible for sibling discounts, but that is dependent on the individual school.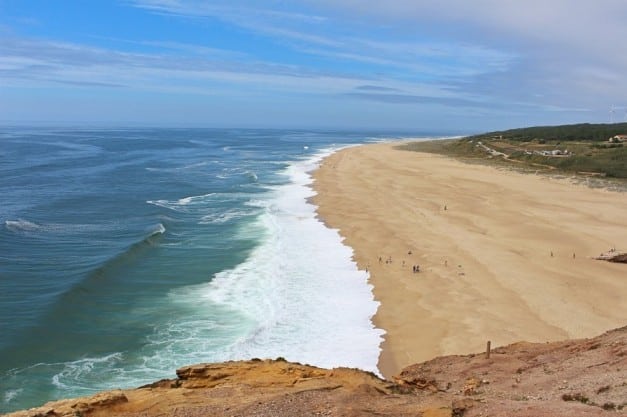 The table below gives an approximate overview of school fees on the Silver Coast:
| Type of educational institution | Monthly/ Annual fees per child |
| --- | --- |
| Preschool/ Kindergarten, full day | €300 to €500 per month |
| International primary school | Approximately €12,000 per year |
| International secondary school | Approximately €12,000 per year (fee depending on year group and school) |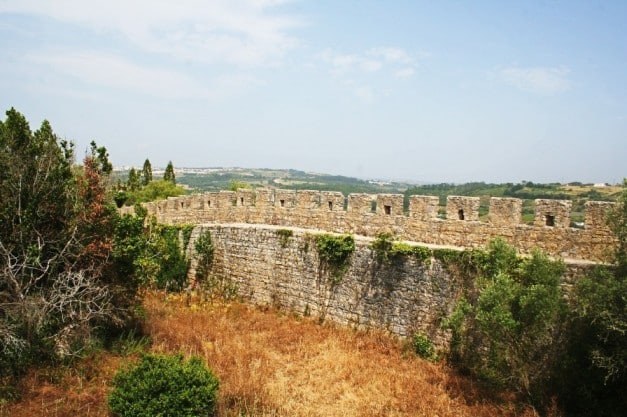 Cost of Healthcare on the Western Shoreline
Portugal has a renowned healthcare system that is highly regarded, whether you opt for public or private healthcare. The public healthcare system, known as Serviço Nacional de Saúde (SNS), operates similarly to systems found in the UK and Canada. It is either free or subject to nominal charges. 
To access the SNS, you must be a legal resident and have registered with your local council. It is necessary to provide proof of address, residency card, and work visa to obtain your healthcare number. This number grants you access to the healthcare system, although some services may incur small fees ranging from €5 to €20. 
It's important to note that dental care and plastic surgery procedures are not covered by the public healthcare service and require additional payments.
Many expats choose to have private health insurance, which offers more affordable healthcare costs compared to many Western European countries. Private health insurance provides access to private doctors and hospitals that uphold high standards. Additionally, it may help you avoid long waiting times for treatments.
The cost of private healthcare plans varies depending on factors such as age, overall health, and medical history. Insurance plans typically start at around €400 per year and can go up to €1,000 per year.
In Summary: The Cost of Living on the Silver Coast in Portugal
Silver Coast life is, in comparison to other European places, an affordable alternative and a great place to enjoy a top quality of life without the premium price tag. How much money you need on a monthly basis will depend on your personal circumstances, expectations, and lifestyle, but if you're looking for value for money, you'll find that the Silver Coast has got plenty of great towns and cities.
Property prices are affordable, and renting is reasonably priced in Western Europe, especially when compared with major cities such as London. You'll also find that everyday essentials are cheap, and there are many free things for expats to enjoy when living on the Silver Coast, such as its breathtaking beaches, nature, and rich history and culture.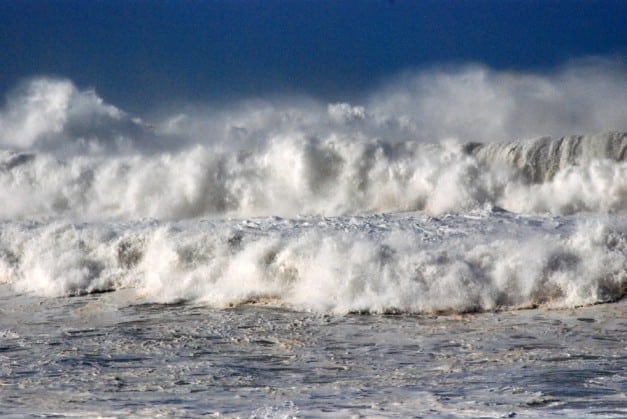 If you're intrigued and can imagine your life on Portugal's west coast but want to learn more about this beautiful part of Portugal, feel free to schedule a no-obligation call with us, and one of our experts will be delighted to assist you. 
You may find the following articles useful, too:
Frequently Asked Questions about the Cost of Living on Portugal's Silver Coast
What's the cost of living on the Silver Coast?
The cost of living on Portugal's Silver Coast is considerably cheaper than in other European coastal areas and also cheaper than in some of Portugal's major cities. 
Is the Silver Coast in Portugal expensive?
The Costa da Prata is one of Portugal's more affordable places, and prices are, in comparison to Portugal's big cities, a lot lower.
How much money do you need to live comfortably on the Costa da Prata?
This depends on your personal circumstances, your needs, expectations, and dependants if you have a family. Generally speaking, life on the Silver Coast is a lot cheaper than in Portugal's capital city Lisbon, and better value than in many other parts of Europe.