Updated: June 1, 2023
Portugal has cemented itself as one of the top destinations for expats to move to. Perhaps it's the stunning beaches, the glorious climate, or its rich history. Or maybe the sublime weather, the advantageous tax regime for foreigners, or the welcoming locals. Whatever it is, the country has become a hub for expats from all walks of life. And the real estate sector in Portugal has gone from strength to strength in recent years, and foreigners buying land in the country will face no restrictions. 
In this article on Land Ownership Portugal, we're going to provide you with some key information so that, if you are considering buying land in the country, there will be no surprises along the way. 
Can foreigners own land in Portugal? 
If you are considering buying property or land in Portugal, you should know that there are no land ownership restrictions on foreigners in Portugal. In fact, the Portuguese government welcomes expats through residency schemes, Digital Nomad Visa, Golden Visa, D7 Visa, and D3 Visa, and encourages foreign investment into the country. The property market in Portugal provides an attractive investment for investors. 
The Golden Visa program has contributed significantly to the Portuguese economy since its inception in 2012, and foreign buyers and investors from across the world have taken advantage of the scheme. However, the Golden Visa program is coming to an end. If you are interested in applying for a Golden Visa, you should do so now. You can read our article, Portugal is Ending Its Golden Visa Program, for the latest development.
What are the rules for owning land in Portugal?
As we mentioned, there are no rules to owning land in Portugal. Whether you are Portuguese or a foreigner, you should face no restrictions. You will need to follow the correct steps for purchasing the property.
Here are some key factors to bear in mind: Three Key Essentials to Buying Property in Portugal.
Be aware that if you are looking to buy land to relocate to Portugal, you will need to have a valid residency permit. This is relatively straightforward for EU citizens, who have the right to live in Portugal. 
If you are a non-EU, non-EEA, or non-Swiss citizen, you will need to apply for a relevant visa, such as the D7 Visa, the Portugal Golden Visa, or the Digital Nomad Visa.  
Note that you will be required to secure a building permit and that you may run into some problems. It can be tricky to find the perfect zone to build your dream home and secure a permit. Also note that projects can be rejected for a variety of reasons, such as the environmental implications of the project. We highly recommend that you work with experienced professionals so that you can identify potential areas easily, saving you time and unnecessary hassle.
What are the different types of land ownership in Portugal? 
In Portugal, as in any country, there are different types of land and property ownership. Here is a brief overview of the different types of property ownership in Portugal. 
Full ownership or freehold

: You have exclusive private property rights to the land and/or the property and are responsible for maintenance costs, etc. Most Portuguese properties fall under this category. 

Surface right

: You do not own the land, but you can build and maintain a building on someone else's land (third party's property or third party's land) for a defined period of time or indefinitely. When the surface rights end, the landowner will then become the property owner. 

Usufruct

: You can use and enjoy someone else's property for a defined period of time, but not beyond the beneficiary's death or for more than 30 years. You can obtain profits as long as the property's original function is maintained. 

Right of use

: You have the right to use someone else's property for personal or family needs. 

Co-ownership

: This is quite uncommon in Portugal and usually occurs in timeshare properties, where you share ownership with other investors in a project or unit. 
For more detailed information on property ownership in Portugal, you can check out our article: Types of Property Ownership in Portugal: An Overview.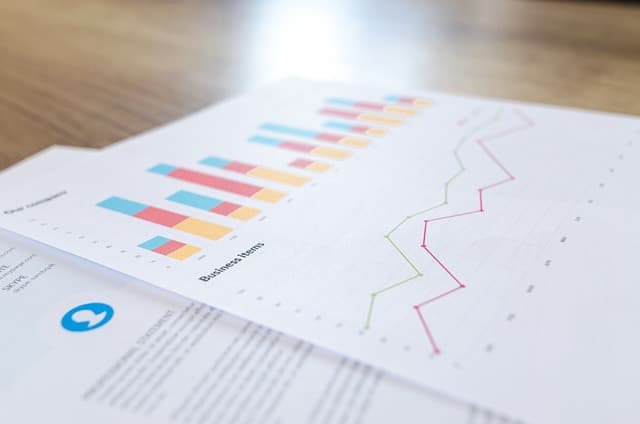 Is land a good investment in Portugal?
Yes, buying land in Portugal is generally a good investment, and land is much cheaper than buying property. You will find land to buy in Portugal to be very reasonable compared to other Western European countries. Property prices are also much cheaper when compared to neighboring countries. 
When considering which location to buy land, the Algarve is an excellent option. If you are looking to buy land at an affordable rate, you should find that the north and center of the country provide great value for money. Rural land here will provide you with tranquility and escape, and you'll find property prices very attractive. 
Make sure you budget for construction costs and other costs involved. Construction costs will typically fall between €2,000 to €2,500/m2. 
How much is the land tax in Portugal?
You will need to pay taxes on land or property at the time of purchase and annually. Note that you will need to have a NIF (Portuguese Tax Number) to make financial transactions in the country. You can get your NIF at a local tax office or online through services such as GetNifPortugal. You can check out this article on how to get a NIF number in Portugal for more information:
Also, note that the Non-Habitual Residence Program can provide you with attractive tax advantages to foreigners.
Taxes at the time of purchase:
Property purchase tax: The IMT, also known as the Municipal Tax on Onerous Transmissions of Real Estate) or property transfer tax, is a tax imposed on the purchase of property in Portugal. The amount payable varies between 0% and 8%, depending on factors such as the property's purchase price, type (rural or urban), location (continental Portugal or autonomous region), and whether it will serve as the primary residence or a second home.
Stamp duty: This is an additional transaction tax that may need to be paid. As a rule, real estate transfer transactions are subject to stamp tax at a rate of 0.8% of the amount to be paid in the deed, which is required at the time of house purchase.
Taxes after you have purchased the property or land: 
Municipal Property Tax. This tax is determined by the municipality where your property is situated and is payable annually. The IMI rates are set by Portuguese municipalities on a yearly basis and typically range from 0.3% to 0.45% for urban dwellings and can go up to 0.8% for rural properties. The IMI is calculated based on the value of the property tax (VPT).
There is also Capital Gains Tax that you should be aware of.
The Portuguese Land Registry
The Land Registry in Portugal is a document that contains useful information about your Portuguese property, such as who the owner of the land or property is and if it is under any encumbrances. Note that there are land registry fees of €250.
It is important to be aware of the Portugal land ownership laws and that you have a lawyer by your side to complete due diligence checks on the property and provide legal support, including ensuring that the property was legally sold. They can also assist you with the sale and purchase agreement.
Goldcrest: Who We Are and How We Can Help You
Goldcrest is a buyer's agent that is based in Lisbon. We provide expert, impartial advice on real estate investments and how to buy property in Portugal to help you find your dream property. From the property search through to property acquisition, we have you covered throughout the process of buying property in the country.  
If you are looking to purchase property in Portugal, don't hesitate to get in touch. Our team of skilled experts is available to solve all your real estate doubts, offering insightful expertise and strategic advice. 
The following articles may also be of interest to you: 
If you are looking at purchasing real estate in Lisbon and are looking for a real estate agent, you can check out our article: How to Find a Real Estate Agent in Lisbon: A Guide. Note that a key difference between a real estate agent and a buyer's agent is that real estate agents will work on behalf of the seller, and they will get a commission for a higher sale. Real estate agent fees will vary depending on which company you opt for.
On the other hand, a buyer's agent works on behalf of the buyer and will ensure that you get the right property at the best possible price. Particularly if you are new to the property market in Portugal and perhaps are not clued up on property prices, it can be a good idea to enlist the services of a buyer's agent to assist you throughout the buying process.
Frequently Asked Questions about Land Ownership in Portugal
What are the rules regarding foreign property ownership in Portugal?
There are no land ownership restrictions on foreign investors and expats buying property in Portugal and looking to invest in the real estate market. You should know the taxes you must pay on the property, the sale and purchase agreement, how to get a mortgage loan, and the property purchase process. Having a lawyer who understands the Portuguese real estate market, alongside a buyer's agent can make the process to acquire a real estate property as hassle-free as possible. 
Can foreigners buy property in Portugal?
Yes, foreigners can buy property in Portugal and will face no restrictions.
How much deposit do you need to put down when buying land or property?
The deposit for the property usually lies between 10 to 25 percent of the purchase price, although this can be lower if both parties agree.