Updated: September 27, 2023
Why should I buy property in Portugal?
Portugal is rapidly becoming one of the hottest places in Europe to invest in real estate. The Portuguese real estate market has been steadily growing in value over the past ten years, and currently has one of the highest rental yields in western Europe.
10 reasons why Portugal is a real estate hotspot
Prices have gone up

There are still many affordable real estate options to consider

The quality of living is high

The cost of living is one of th

e lowest in Europe

Rental yields are among the highest in western Europe

Lucrative tax incentives available through the NHR scheme

Consistently ranked as one of the safest countries in the world

It has a stable government and economy

Optimistic forecast for the future
Portugal real estate market overview
Portugal boasts a dynamic real estate market, and the best place to buy for you often depends on your budget and the type of home you are looking to buy, and for what purpose. Each region has different advantages and disadvantages.
Cheaper and more expensive areas
One of the key benefits of the Portuguese real estate market is the variety on offer. There are many different types of property available for every different budget. Lisbon and Cascais are among the most expensive places in the country to buy property, however, you can still find reasonable options even there.
Here are a few you might like to consider:
Lisbon real estate
Portugal's capital, Lisbon, is one of the most popular but also the most expensive places to buy a home in the country. As the country has gone through a process of economic recovery the price of property in Lisbon has steadily increased, attracting investors from all over the world.
One of the main advantages of investing in Lisbon is that there is a thriving tourism market, which is forecast to keep on growing over the coming years. This means that rental yields, particularly for short-term rentals, perform very well.
The local government is also on track to invest record amounts in infrastructure, and there are a number of hotels, hostels and other tourist facilities on track to be built in the capital in the near future.
The Algarve real estate
The southernmost region of mainland Portugal has historically been popular with British buyers, mostly due to the beautiful beaches and fantastic climate. There are also many other large expat communities in the region, where there is a lot of different property types to choose from, from historic houses in old towns to new build apartments in upmarket areas.
The Algarve is a popular tourist destination, particularly during the summer months. This means the region offers excellent transport connections.
Porto real estate
Portugal's second city is frequently overlooked but has become increasingly popular in recent years as a weekend getaway and tourist attraction in its own right. Its atmospheric streets and friendly inhabitants never fail to charm visitors.
Porto can be a good option for those looking for a more authentic Portuguese city and has much to offer in terms of real estate. It also has the benefit of being slightly cheaper than Lisbon.
Cascais real estate
Also known as the "Portuguese Riviera", Cascais has everything that most expats are looking for; beautiful beaches, good schools, excellent transport links, and proximity to the capital.
There is a good variety of housing available in the region, much of it close to the beach and near all the necessary amenities.
The Silver Coast real estate
Although the beaches of the Algarve may be the most famous in Portugal, the Silver Coast boasts equally scenic stretches of coastline, to the north of the country between Lisbon and Porto.
It is frequently described as being a more authentic alternative to the Algarve, with fantastic food and culture as well as more affordable housing options.
Other locations
If you are looking for other smaller cities in Portugal to invest in, you may want to consider Guimaraes, Braga, or Coimbra. Setubal makes a good alternative for those looking to find a place close to Lisbon but at an affordable price.
How to find a property in Portugal
There are many different ways to look for property in Portugal. You can search through listings yourself, and come to an agreement with a private seller, though this will probably be very time-consuming, particularly if you don't know much about the Portuguese real estate market and don't speak the language.
Using an estate agent/ realtor in Portugal
The most popular way to buy property in Portugal is through a real estate agency (realtors). They will probably have access to a greater number of properties than you will be able to find yourself, however, it is important to bear in mind that realtors work on commission for the seller. If you are a foreign buyer with limited knowledge of the Portuguese market, realtors may offer prices that are above average and the advice they offer could be against your interests.
Using a buyer's agent in Portugal
A buyer's agent (or buying agent) can also be an advantageous choice for those looking to buy a property in Portugal. Enlisting the services of a buyer's agent in Portugal can take a lot of hassle out of purchasing real estate, as the buyer's agent will take care of the entire process from start to finish. This means creating a personal profile and making a portfolio of properties just to suit your requirements, arranging viewings to suit your schedule, as well as handling all legal issues and providing personalized advice.
Since the buyer's agent works for the buyer rather than the seller, you can be sure that you will always get the best deal.
A step-by-step guide to buying a property in Portugal
Step 1
Make sure you have all the necessary documents. These include:
NIF

: 

Número de Identificación Fiscal – a tax identification number. You do not have to be resident in Portugal in order to obtain one, but you must have one to open a bank account and buy property

Identification (this can be a passport or a Portuguese ID card)
It is also a good idea to set up a Portuguese bank account, otherwise, you might find yourself dealing with fluctuating exchange rates.
Step 2
Agree a price with the seller. If you have a buyer's agent working on your behalf, they can advise you on the right price to offer. If not, you should thoroughly research real estate market values in order to make the correct offer.
Step 3
Involve a local lawyer. You will need a lawyer to draw up all of the necessary contracts involved in the sale.
Step 4
Sign a preliminary contract.
Step 5
The final act of sale, signing of deeds, and the handover of keys.
Step 6
Pay necessary transaction costs and taxes:
Financing real estate in Portugal
Raising a mortgage can be one of the most important parts of the process of purchasing a property in Portugal. It is important to thoroughly research the mortgages available
Comparing banks
There are many different types of mortgages available in Portugal for those looking to finance a property purchase, though if you do not take advice from an expert or an agent acting on your interests, it may be difficult to make an in-depth comparison.
Required documentation for a mortgage in Portugal
There are a number of documents that you will need to raise a mortgage in Portugal:
Personal identification
Copies of your last three payslips (or bank statements proving incoming and outgoing cash flow)
Floor plan of the property you intend to buy
Documents relating to other sources of income (in any)
Credit rating report
NIF
Proof of savings
Life insurance
After your initial assessment, you should receive a mortgage quote within 1-2 days. There is usually some sort of charge involved in this service.
Submit application forms
If you would like to proceed with the mortgage application, the next step is to submit your application forms along with all the relevant documentation.
Mortgage offer
If your application is approved, you will then receive a formal offer.
Valuation report
Once you have accepted the formal offer, the bank will then carry out a valuation of the property to ensure that it is consistent with the purchase price. They will also check there are no legal issues related to the property, and confirm the date and the details of the completion of the property purchase.
Completion arrangements
If everything is approved, the funds will be transferred to the correct account before the sale completion date.
Completion
The property and mortgage deeds are signed in front of an official notary, the funds are transferred and all of the necessary taxes and fees and paid.
Tips for internationals, non-residents and expats
If you don't speak Portuguese and are unfamiliar with Portuguese bureaucracy, it is worth consulting an expert when making decisions on purchasing real estate in Portugal. Be wary of the advice of estate agents/realtors who are paid on commission, as they may not offer completely impartial advice.
For foreigners buying property in Portugal, there are usually a number of laws and requirements that do not exist in their own countries, which is also why it is very important to consult a professional. Mistakes in paperwork and applications can also be very costly.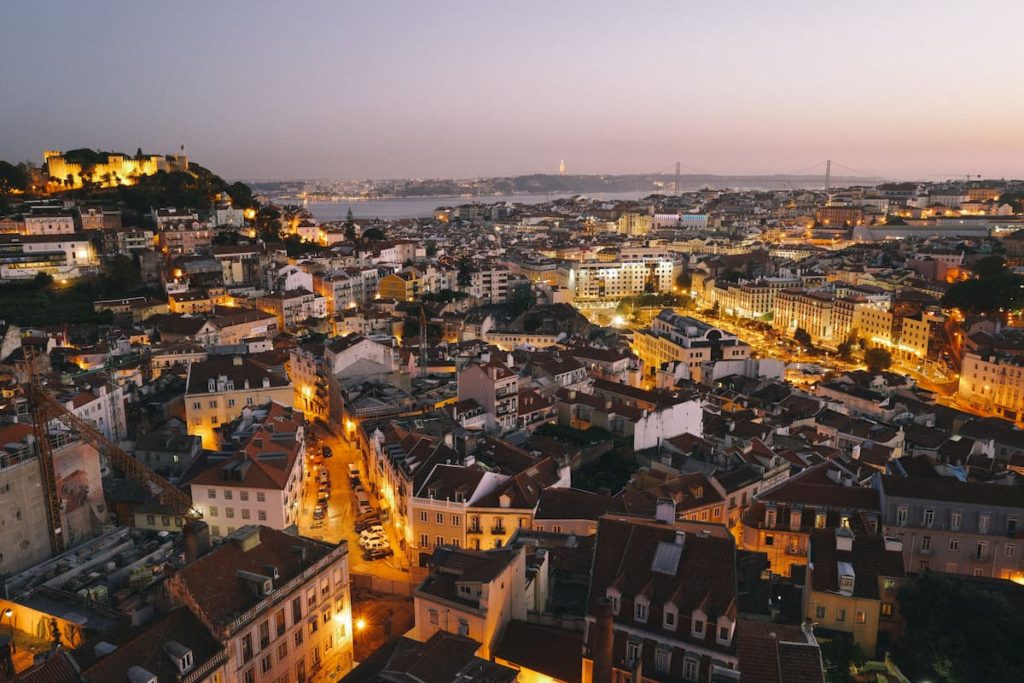 What to consider before buying property in Portugal
As with buying property in any country, there are many points to consider before buying real estate in Portugal.
Is it better to rent or buy property in Portugal?
Whether you decide to buy or rent property in Portugal is largely dependent on your own personal circumstances. Buying property in Portugal offers far more stability, and also brings the opportunity to make a worthwhile long-term investment.
Do you want to renovate?
It is important to know if you want to renovate the property you buy, as this means you will have to hire contractors to deal with the development, such as builders, architects, and surveyors.
Where do you want to buy?
Though Portugal may not be such a large country, there is definitely a lot of variety when it comes to where and what you want to buy. It's important to thoroughly research the different regions of the country before deciding where you want to buy.
Do you want to buy in a city or a rural area?
Cities such as Lisbon and Porto have excellent transport connections to the rest of Europe, and can also be more convenient for business purposes. However, if you are looking for a holiday home or rental property, you make want to consider coastal or rural areas.
New build or resale property?
There are many advantages and disadvantages to buying new build or resale properties. Historic buildings in the center of cities such as Lisbon and Porto can frequently be more expensive, but also increase more in value, whereas new build properties are more spacious and sometimes can offer more convenience and less work.
Assistance when buying a home in Portugal
When buying a property in Portugal, you will require the assistance of a number of different professionals, such as:
Advogado (lawyer)
It is very important that you seek legal assistance while buying property in Portugal. If you are unfamiliar with Portuguese law, it can be easy to make mistakes with applications and paying the correct fees. It is also important that you take advice on any contracts that you sign.
Notario (notary)
In Portugal, you will sometimes need to have your documents officiated by a notary. If you don't want to make costly mistakes in your paperwork and applications, it can be useful to seek legal assistance.
Tradutor (translator)
It is sometimes required that you translate any relevant documents into Portuguese, particularly if you are applying for a mortgage.
Realtor/ estate agent
Many buyers choose to enlist the services of an estate agent (realtor) when looking for property in Portugal. This can be a good way to explore your options if you already have in-depth knowledge on the real estate market in Portugal, and what you are looking for specifically. However, you should always be wary of the advice of professionals who work on commission, as their interests lie with the seller rather than the buyer.
A buyer's agent works directly for the buyer and charges an upfront fee. As an independent specialist, they work only for your interests and will provide assistance throughout the purchase process, from the search until completion.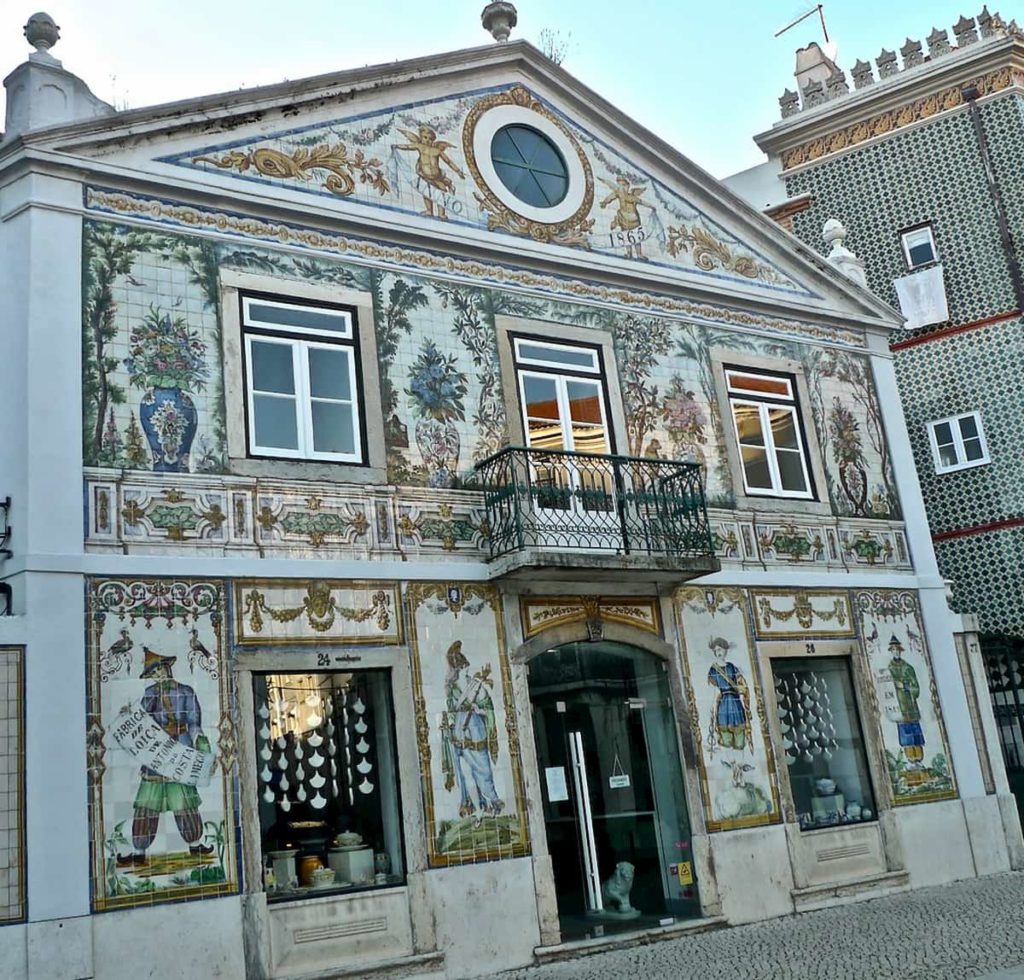 How to build your own Portuguese home
Many foreigners who want to own a home in Portugal also opt to build their own houses. If this is something that interests you, there are a number of other factors to take into consideration. You will have to check the land's planning permission (licenca de utilizacao) at the local town hall. You will also have to contract an architect and construction workers, and also ensure that they are fully insured.
Builders are legally responsible for any minor defects which become apparent within a year of you moving into a new house, and also any structural problems within 5 years of completion.
Frequently asked questions about buying real estate in Portugal
Can US citizens buy property in Portugal?
Yes, US citizens can buy real estate in Portugal, so long as they have all the correct documentation.
Do I need a lawyer when buying property?
It is advisable that you seek legal advice before buying property in Portugal, as there can be issues with the contract and negotiation of the purchase.
What fees do you pay when buying property in Portugal?
It is obligatory to pay the following fees and taxes when buying property in Portugal:
How much do I need for a deposit payment to buy property in Portugal?
There is usually a requirement for a 30% deposit for non-residents looking to buy property in Portugal.
Can foreigners buy property in Portugal?
Yes, foreigners are able to buy property in Portugal, just as long as they submit all of the correct paperwork and documentation, and can finance the purchase of the property.
Is there a real estate bubble in Portugal?
The real estate market in Portugal has increased in value fairly rapidly over the past few years, leading some to speculate that there is a real estate bubble in Portugal. However, statistics have proven that the market has simply returned to pre-crisis levels, and is now on-track for a period of steady growth.
What are the required documents to buy real estate in Portugal?
In order to buy property in Portugal, you must have a NIF (Portuguese fiscal identification number) and some type of personal identification, such as a passport or Portuguese ID card.
Frequently asked questions about Buying Property in Portugal