Moing to Lisbon Guide
Lisbon is a top choice for relocation amongst digital nomads, expats and retirees. The warm weather, high quality of life and old beauty of the city have attracted people from many walks of life to up and move to Lisbon in the past few years.
As with any big decision like relocation, information is power, and we would always advise enlisting the help of trusted professionals to help you with moving to Lisbon. There are a few key things you should know before embarking on your journey of moving to Lisbon.
Moving to Lisbon? Here's what you should consider

It can be hard to find a place
Lisbon is a hot property market and therefore finding a place that fits your requirements is no small feat. It's also not easy to know whether the place you have chosen is priced correctly for the area, has a good value per square meter and is in a safe and prosperous neighborhood.
There are hundreds and hundreds of properties out there in the Lisbon market, and looking online can seem like a minefield.
Realtor vs buyer's agent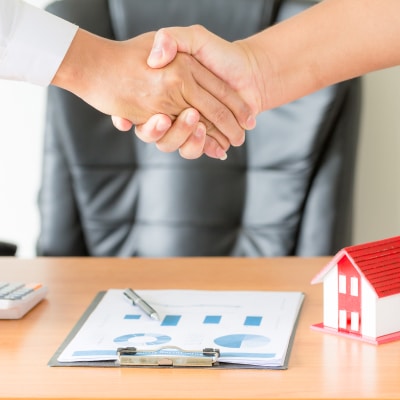 A realtor is a familiar way to go for most of us. Realtors in Portugal are licensed professionals who have a number of listings that could match your criteria. Using a realtor may help you narrow down the search, and they might show you some unique properties you have not yet found in your own search.
The cons of using a realtor are based on the fact that a realtor is working for the seller of a property as their client. This means that they are trying to sell you a particular property from their portfolio and may not give you a fully balanced and objective overview of the property.
Using a buyer's agent adds a layer of impartiality in the process. Buyers agencies are licensed professionals too but work solely for the buyer of the property as their client. This means they are going to scan all opportunities, on and off market and prepare a curated selection of properties that is likely to match your criteria very well.
They are also able to be objective in the negotiation process, helping you to source surveyors and to do a full value comparison with what is available in the area and what has been sold for similar prices in the vicinity.
Local jobs might not have the same salary standards as you're used to
The Portuguese salaries are considerably lower than the USA or the UK for example. Minimum wage is currently at 635 euros per month, and the average salary in Lisbon is 910 euros per month. Many expats and nomads come to the country with remote work from their home countries, which means their salary goes a lot further in a relatively cheap city to live in like Lisbon.
The cost of living in Lisbon is low
In Lisbon, you can eat and drink wonderfully for jaw-droppingly low prices. A beer costs less than a euro in a lot of places, and the same goes for coffee. Of course, there is an up-market dining scene too, but the prices in these establishments are still low for the quality of the offering you can have.
Rents are high in Lisbon. If you are in a position to buy, you should. As with any hot property market and popular holiday destination, there are always benefits to buying rather than competing for rental property in the market with short-term holiday lets for tourists.
Quality of life in Lisbon is fantastic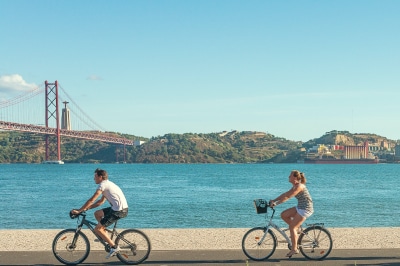 Portugal is a country rich in culture and tradition that has year-round warm weather, stunning beaches and an abundance of fresh fish. These qualities make for a fantastic quality of life and it's not surprising then, that Portugal is consistently voted as a top choice for people looking to retire or move abroad.
The Portuguese people have a great appreciation for enjoying life. This could be stopping to enjoy a coffee and a pastry or a sun-drenched lunch to break up the working day or having lots of children running around a dining table in a taverna late at night. Be warned that their appreciation of life might be infectious.
Welcoming expat community
The expat community in Lisbon is warm and welcoming to newcomers. The growing group of foreigners in Lisbon is thriving and very social, and you'll be sure to find a helping hand or a friend in online support groups for foreigners in Lisbon. There are regular meet-ups for expats and nomads that take place in various places across the city.
Bureaucracy and dealing with language barriers
There is naturally a bit of bureaucracy to deal with when moving to Portugal, such as registering at the local town hall, getting a NIF (social security number) and setting up a bank account. In most of these processes, there are good guides and resources online about how to navigate the process and a lot of Portuguese people will be happy to speak English with you if they can.
In general, the level of English spoken in Lisbon is very good and most people will speak not only two but maybe three or four languages fluently.
Living in Lisbon: pros and cons
On the whole, living in Lisbon has many more pros than cons.
Pros:
Beautiful old city with plenty of things to see and do
Warm weather through most of the year
Great fresh fish and seafood
Low cost of living
Warm and welcoming expat community
Portuguese people are friendly and accommodating
Beaches are very close by, plenty of opportunities to surf
Cons:
Rents can be high
Bureaucracy can be difficult to navigate alone
Portuguese can be a difficult language to get to grips with
Get in touch with our Lisbon relocation experts
Goldcrest are property experts and can assist you in making the best investment decision for Lisbon real estate. We have deep expertise in the Portuguese real estate market and will always act diligently on your behalf to negotiate the best possible deal for you.