Updated: March 23, 2023
Situated in the Lisbon Metropolitan Area in Portugal, Setúbal is a historical city famous for its flourishing fishing industry. From charming beaches, ancient architecture, and breathtaking views of the Atlantic to lively markets and a welcoming population, Setúbal has it all.
If you are an expat looking to live beyond the hustle and bustle of the capital city yet remain connected to it, Setúbal is the perfect place for you. Just an hour's drive from Lisbon down south, the city of Setúbal offers various real estate options at affordable rates. In this article, we will help you learn about the city, how to find a real estate agent in Setúbal, the perks of living in the region, and more.
Real Estate Agents in Setúbal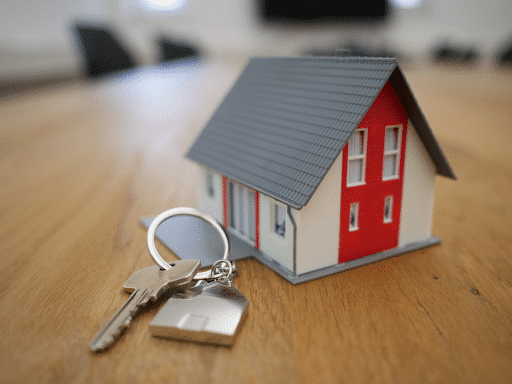 Owing to its strategic location, access to the heartland of Portugal, favorable climate, affordable cost of living, and other factors, international investors from all over the world have been settling in Setúbal over the past few years.
Since Setúbal is located in Portugal, many foreign investors are interested in applying for the Non-Habitual Residence (NHR) program. Under this scheme, expats can enjoy various tax benefits for a period of up to ten years. Therefore, if you are moving to Portugal to work, live or invest, Setúbal can be the perfect destination, as you can enjoy the lucrative benefits of moving to Portugal.
If you are considering purchasing a home in Portugal, you should strongly consider working with a real estate agency. Real estate agents associated with a reputed local real estate agency will help you buy and sell real estate in Setúbal. Although you can buy or sell real estate in Setúbal online, having a real estate agent by your side is always better. An experienced real estate agent will know the language, legalities, local customs, and rules, making the entire process as hassle-free as possible.
Types of Properties Available in Setúbal, Portugal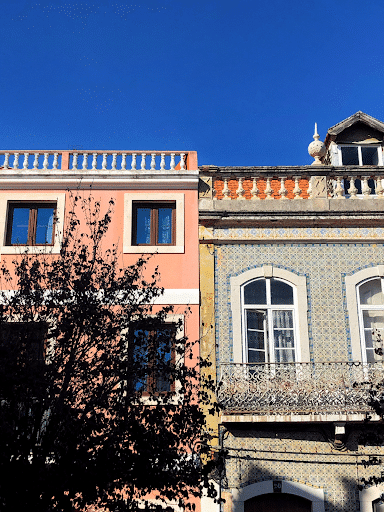 Setúbal Portugal real estate is the perfect choice if you are looking for a perfect mix of the city lifestyle and countryside pleasures. In this section, we will take you through the different types of properties that are available in the area.
Be it a luxurious villa, beach-facing house, or modern apartment, you can choose from various real estate options in Setúbal.
Real estate cost in Setúbal
As per Numbeo, the price for an apartment in the city center is around €1,500 per square meter, whereas the cost of an apartment outside the city center is around €1,337.50 per square meter.
Cost of living in Setúbal
Monthly rental
One-bedroom apartment in the city center – €690

One-bedroom apartment outside the center – €470

Three-bedroom apartment in the city center – €908.33 

Three-bedroom apartment outside the center – €1,050
Monthly utilities
Electricity, heating, cooling, water, and garbage – €97 

Minimum prepaid mobile tariff (local) that includes no discounts or plans – €0.25 

Internet (60 Mbps or more, unlimited data, Cable/ADSL) – €33.86 
Transportation cost
One-way ticket using local transport -€1.80 

Monthly pass (regular price)- €40

Taxi for 1km (regular tariff) -€0.47

1 liter of gasoline -€2
Average salaries and financing
Average monthly net salary (after tax) – €996.33 
Why do you need a real estate agent in Setúbal?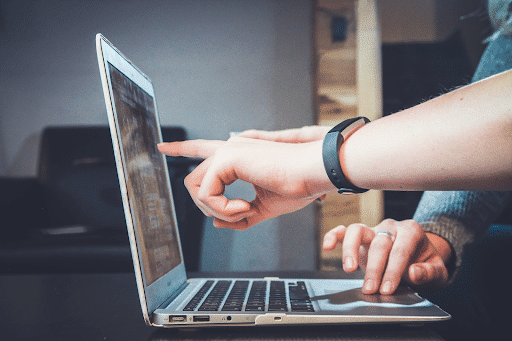 Buying and selling real estate can be complicated, especially when you are not a native of the country in which you are planning to make a purchase or sell a property. Real estate agents may come in handy in situations such as this, as they can expedite all legal formalities and help you find the best deal.
Since real estate agencies have access to an extensive database, it is usually easier to find properties through them. In addition to purchasing, real estate agents are also helping renters to  find their dream properties – be it apartments, condos, or rental homes. However, it is essential that you look for a rental real estate agent who specializes in these services.
A real estate agent works for you to finalize your real estate investment. They act as your single point of contact for all your needs – dealing with legal formalities, sharing information, assisting you with essential services, and more. Real estate agents help in ensuring a seamless investment experience for their clients. Since real estate agencies are familiar with the local rules and regulations, it is always easier and better to work with a trusted expert in the field. 
If you are planning to buy a property in Portugal, you should consider contacting a buyer's agent. A buyer's agent works on behalf of the buyer and not the seller. The biggest advantage to working with a buyer's agent is that they have access to a wide variety of unique listings. Unlike real estate agents, they don't get a higher commission for a higher sale. Therefore, they will always have your best interest in mind. 
Our team at Goldcrest can help you find your dream property in the country. From sourcing it to finalizing your deed, our team of experts will work on your behalf to ensure that the entire process is carried out seamlessly.
Why invest in Setúbal Portugal?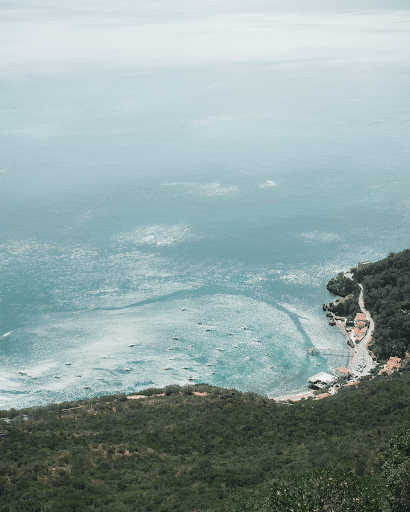 Setúbal is strategically located. The city is less than an hour's drive from the capital of Portugal and has access to all amenities.

The area has a thriving real estate market. You can choose to make your real estate investment from various options- villas, luxurious beach houses, or apartments.

Setúbal enjoys a fantastic climate and is particularly very pleasant during summer.

Since Setúbal is the heart of the fishing industry, the seafood available here is amongst  the best in the world. The sardines available in Setubal are renowned all over the world.

Since Setúbal is close to Lisbon, it has access to international schools. Currently, two international schools are close to the area – St Peter's International School and Seixal International School. For more details, you can visit our article:

Lisbon Neighborhoods Close to International Schools

.

Compared to Lisbon, Setúbal is affordable in terms of cost of living and real estate investments.

If you relocate to Setúbal in Portugal, there is the possibility to secure a Portuguese passport after five years through naturalization. With a Portugal passport, you can travel to 172 countries without a visa.

Portugal has a progressive tax architecture. Hence, if you plan to optimize your taxes through a real estate investment program, then Setúbal could be a great option.
How can Goldcrest help you?
Goldcrest is a local buyer's agent that provides insightful real estate expertise and strategic advice. From sourcing to property acquisition, we offer a tailor-made service for our clients, assisting them in identifying outstanding investment opportunities in some of Portugal's finest locations, from relocation to investment projects. 
With solid connections across Portugal, our team at Goldcrest can help you strike the suitable real estate investment at the best possible price. Our team is committed to offering you the best service, tailored completely to your needs and requirements. Moreover, with exclusive access to the Goldcrest database, our team is well equipped to find and close the best real estate investment for you.
If you are planning to move to Portugal, please feel free to get in touch with Goldcrest now.
Frequently Asked Questions about How to Find a Real Estate Agent in Setúbal, Portugal
How do I find a real estate agent in Setúbal?
You can find a real estate agent in Setúbal via multiple ways, such as conducting online research, advertisements on social media platforms, or simply through word of mouth.
Is real estate expensive in Setúbal?
Real estate in Portugal is generally more affordable than in other European countries and is also more affordable than in Lisbon.
Is Setúbal a good place to live in?
Yes, Setúbal in Portugal is an excellent place to settle in. With an exceptional climate, fresh seafood, and strategically placed close to Lisbon, Setúbal has it all.