Updated: February 6, 2023
A mansion for sale in Portugal: Why this is the place for you
Whether it is a stunning property tucked away in one of the most beautiful corners of the Portuguese countryside, with acres and acres of land, or in one of Portugal's vibrant cities, there are many areas to find a mansion for sale in Portugal. From the historic north, to the buzzing capital, to an exclusive property in the south of the country, you should be able to find the perfect place for you. 
In this article, we'll explore some of the attributes that make Portugal stand out as a country to invest in. Following this, we will delve into some of the most desirable areas to find a mansion for sale in Portugal.
Why find a mansion for sale in Portugal?
With arguably the best climate in Europe – Spain is close competition – Portugal offers an annually mild climate, including more than 300 days of sunshine a year in the south of the country. Factor in a thriving real estate market with stunning properties at relatively affordable prices in beautiful locations, and you'll be able to see why buying in Portugal is an excellent investment.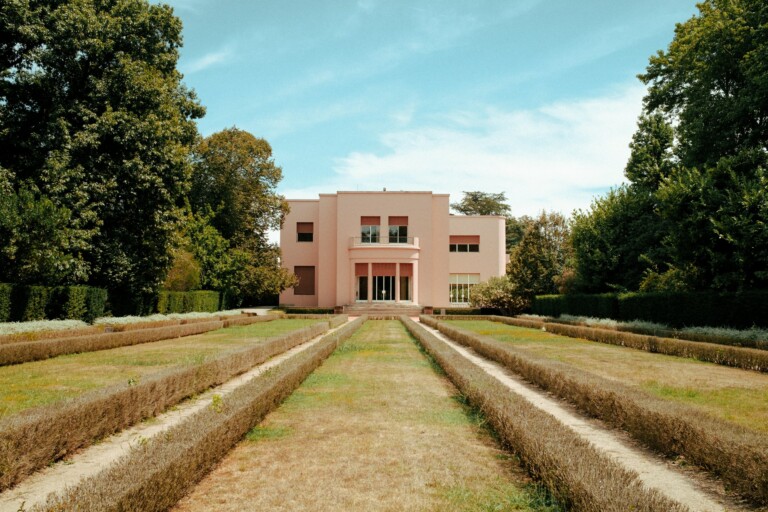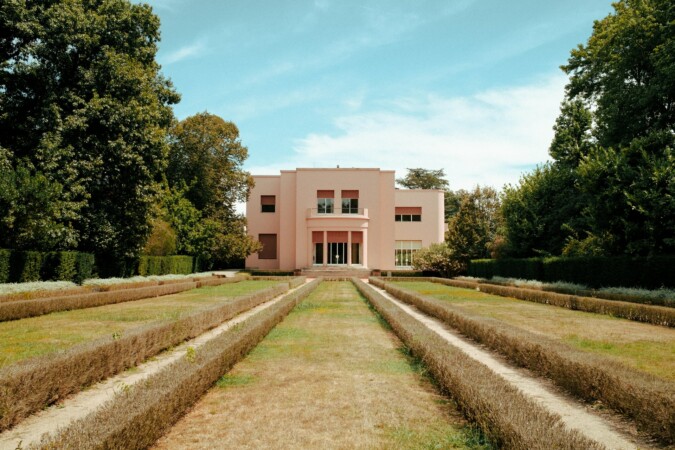 The real estate market – why look for a mansion for sale in Portugal?
There are no shortages of benefits to investing in property here. The market, up until the COVID-19 pandemic, was moving from strength to strength. From 2016 to 2020, in the cities of Lisbon and Porto, average house (asking) prices increased by around 49% and 83% respectively. The Algarve also saw an increase in average property prices, climbing by about 50% over the past five years. 
Although the COVID-19 pandemic did slow down this rapid growth, the real estate market proved to be resilient. Indeed, house prices were generally stable, and even increased in some areas, such as in Porto and the Algarve, albeit at a much slower pace. 
Properties in Portugal remain relatively cheap when compared to other European countries. Buyers are able to secure good-quality properties at very attractive prices. 
Quality of Life
If you have visited Portugal, you will know three truths about Portugal. Firstly, the weather is stunning. With a favorable climate year-round, you are able to enjoy the multitude of beaches and great outdoors whenever it takes your fancy. 
Secondly, the cuisine in Portugal is phenomenal. Perhaps overlooked in the Mediterranean when compared with the likes of Italy and Spain, Portugal can certainly hold its own. Its gastronomy of fresh fish and seafood, cured meats, local produce, and fabulous wine are some of the best in the world. 
Thirdly, the Portuguese people are some of the friendliest that you will come across. You can easily find a local not only providing you with directions but going out of their way to help you find your way to your destination. Together, these three attributes help make Portugal such a special country. 
On top of this, Portugal also has an attractive tax incentive for expats. The non-habitual resident (NHR) scheme allows you to live with certain tax freedoms for up to ten years. 
The Portugal Golden Visa is an attractive option for investors, allowing residency-by-investment for a certain amount. Investors have to be non-EU citizens and need to make a purchase that is worth €500K or more (acquisition) or €350,000 (rehabilitation) in a designated "interior" area of the country. If the residential property is also located in a designated "low density" area, then a 20% discount will apply. This is under the new rules that came into play on 1 January 2022. 
You can see our article here to understand the differences between "interior" and "low-density" areas and where you can find excellent properties to qualify for the program.
Where to find a mansion for sale in Portugal
The first decision that you will need to make is simple. Would you like to spend your days in a charming Portuguese city, in the depth of nature, or close to the beach to while away a fine summer's day? There are many areas to find incredible mansions in Portugal. Here, we'll provide you with an overview of the most desirable areas so that you are best placed to find the mansion of your dreams.
Mansion for sale in Portugal: Desirable areas
Lisbon
Lisbon does not really need much of an introduction. A contrast of modernity and tradition, the city has built itself on its rich history, from the Moors to the Romans. With the red-topped rooftops of the houses, the spectacular views of the river, and the Ponte de Abril 24 bridge with the iconic Christ Statue, the beauty of the city knows no bounds. 
Buying a mansion in Lisbon provides you with the feel of an outward-looking, cosmopolitan capital. With luxurious restaurants, top rooftops bars, and beaches close to the city, you will be living in the centerpiece of the country. Having a mansion in Lisbon would be a recluse of peace in a truly special city, where something always seems to be going on. 
It is worth noting that Lisbon has its own price range when compared to the rest of the country. Also, as an international hub, many startups and tech companies have selected Lisbon as their new home. Take Websummit, the largest tech festival, which now takes part annually in the sun-drenched capital. Owning a luxury property in Lisbon is therefore an extremely attractive investment prospect, given the continued interest in the capital.
Porto
Hot on the heels of Lisbon, Porto is an investor's dream. With cheaper properties and increased demand, Portugal's second city is thriving. The city has a historic center and a bustling food scene, with locals and expats alike delighting in the riverside restaurants by the river. Looking to the other side, you can see the bright lights of the wine houses on the opposite side. 
If you are considering buying a mansion in Porto, a very nice area would be Foz do Douro. By the glimmering Atlantic ocean and, with a sea view, here is a great location if you are looking to live with your family. There are beautiful mansions and houses for sale, the area has very good international schools and all the services that you could need. If you are looking for the best of both worlds, the beach and the city, you probably could not choose a better place. 
On the other side of the river, Vila Nova de Gaia also offers beautiful mansions and luxury properties. Here, you will find properties that are more affordable. The other side of the river is also very close to peaceful beaches and top restaurants. Indeed, Vila Nova de Gaia will likely continue to increase in popularity in the coming years.
Coimbra
In the center of Portugal, Coimbra is the oldest university city in the country, with Romanesque designs, elaborate towers, and churches on either side of the city walls. By the Mondego River, owning a mansion here provides you with a taste of history in a more sedate part of Portugal. 
Expats tend to flood to Lisbon and Porto. Therefore, Coimbra retains a sort of quiet charm that is by no means lacking in incredible restaurants and tapas bars. There is also a buzzing nightlife scene, due to the steady influx of students that come to call Coimbra home.
You can see more about Coimbra in this guide: Coimbra Portugal Real Estate: An Overview.
Guimarães
The birthplace of Portugal, where Alfonso I, the first king in Portugal's history, was believed to have been born. For the avid historian, Guimarães is not to be missed. What's more, the city could be the perfect location in which to find a mansion for sale in Portugal.
With a milder climate, the north of Portugal offers a relaxed way of life, where you will likely see locals out with a donkey, old men sitting passing the day with a coffee, or a little later, a cerveja (beer). Life has not changed much in the north of Portugal. And if you end up moving there, you wouldn't have it any other way. 
The northern city of Braga further west also makes an attractive city in which to live. To read more about the real estate market in Braga, please see our article here.


Cascais
Well-known as a celebrity hotspot in Portugal, the fact that Cascais has some of the best international schools in the country is not such common knowledge. With luxurious properties and grand mansions close to the beach, Cascais remains a sought-after location. Many properties are equipped with pools, gyms, and other attributes. As you are only a short 30-minute drive from Lisbon, you are easily able to enjoy the many pleasures of the capital.
To understand more about the different areas, our article on real estate in Cascais should be your first port of call. 
The Algarve
As with Lisbon, the Algarve does not need an introduction. This region is much loved by expats, particularly the British, who come in their droves to the sun-drenched south. Indeed, much of the area is so geared up to tourists, that you may hear more English than Portuguese in some of the resorts.
This does not mean that the entire Algarve is flooded with expats. With the best climate in Portugal, you will certainly be able to find your quiet corner of tranquility. Some of the most luxurious properties are found in the Algarve. Many celebrities have opted to call the sunny south their home. If you are looking to find killer mansion in Portugal, the Algarve may prove to be the place for you.