Porto is among the best cities to buy property in Europe in 2020. The Portuguese second city overtakes Lisbon in Forbes's ranking of regions with the best growth and profit opportunities in the property market.
We will explore some of the best neighborhoods to buy property in Porto:
Ribeira, Miragaia, and Baixa

Cedofeita and Boavista

Foz do Douro

Bonfim and Campanhã

Vila Nova de Gaia

Vila do Conde
Which neighborhood in Porto should I invest in?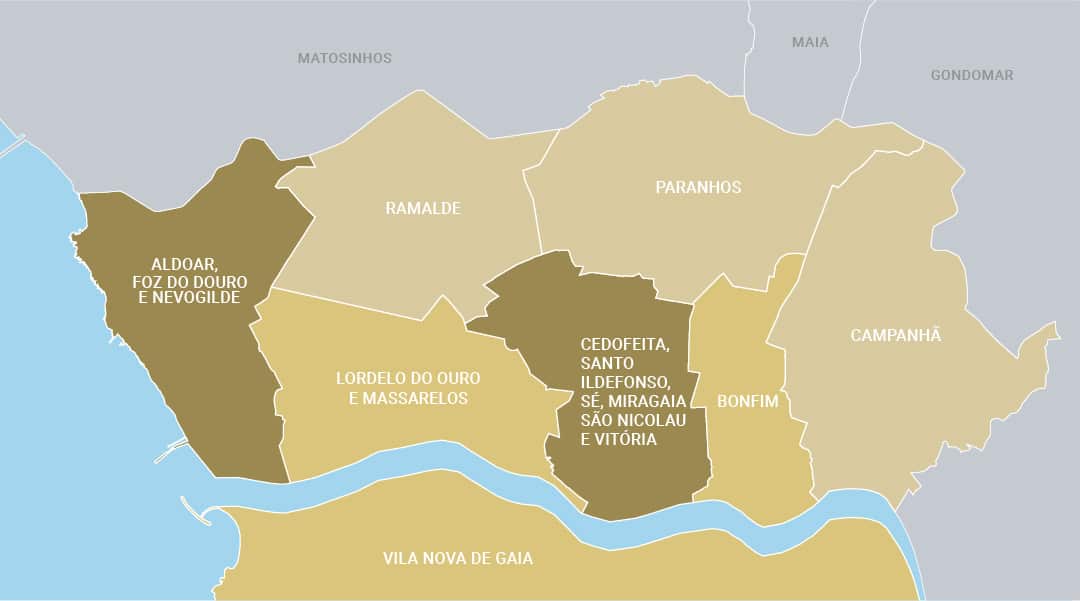 While the Portuguese real estate property market and tourism sector tend to put Lisbon and the Algarve at the center of their efforts to represent the country, the historic center of Porto is gaining traction. Many wise investors are choosing to buy property in Portugal as a way to future-proof their investment. 
What is it like to live in Ribeira, Miragaia, and Baixa in Porto?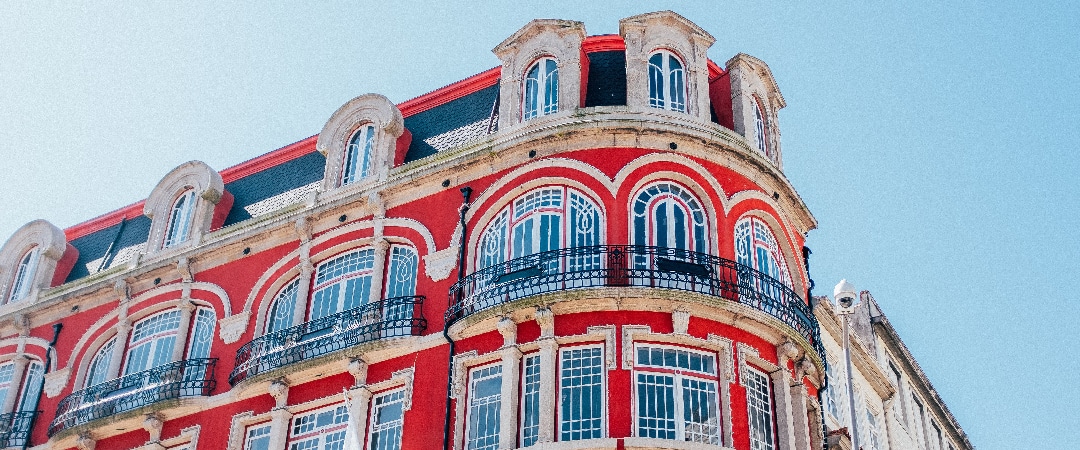 The most recognizable and popular neighborhood in Porto is the Ribeira, an area filled with restaurants, cafés, and traditional housing along the Douro River. This is usually the first stop for visitors when they reach the city. 
Miragaia is a good neighborhood to feel the city's rhythm, and the Baixa is the 'downtown' area where visitors will find most major landmarks.
Real estate prices
In the neighborhood of Ribeira, Miragaia, and Baixa, the property is valued at an average of €3.850 per square meter (sqm).
Advantages
If you prefer to buy property in a bustling area where you can find many restaurants and shops, then the city center is just right for you. It is the heart of Porto and is also on the UNESCO World Heritage List.
What is it like to invest in Cedofeita and Boavista?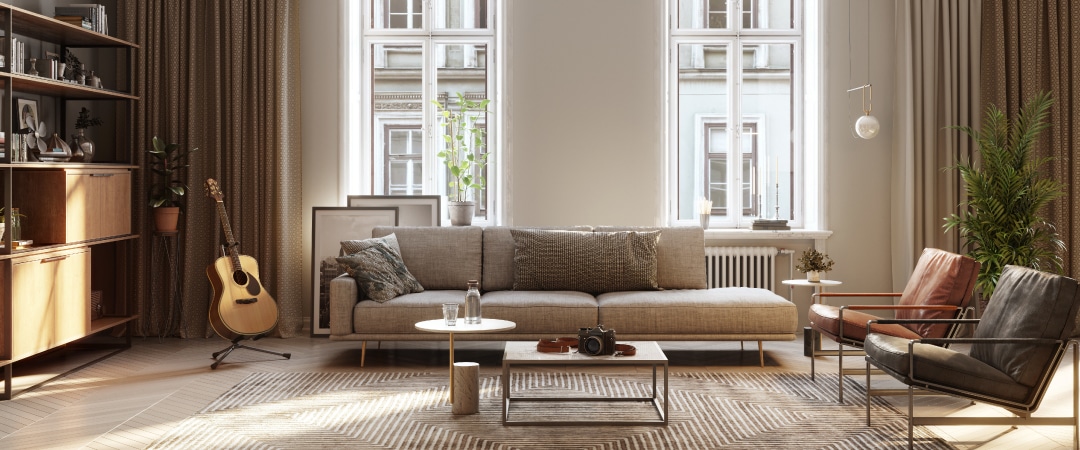 As a historic neighborhood in central Porto, this area surrounds the pedestrianized Rua de Cedofeita. The prices of rehabilitated apartments in the area start at €229.600 in state-of-the-art building projects such as Cedofeita 630, a 19th-century building rehabilitation development.
Real estate prices
At Cedofeita and Boavista, the property is valued at an average of €3,850 per sqm.
Advantages
There, modernization has stood out in recent years, as the result of an influx of rehabilitation projects that have added value to the surrounding urban landscape.
Real estate in Foz do Douro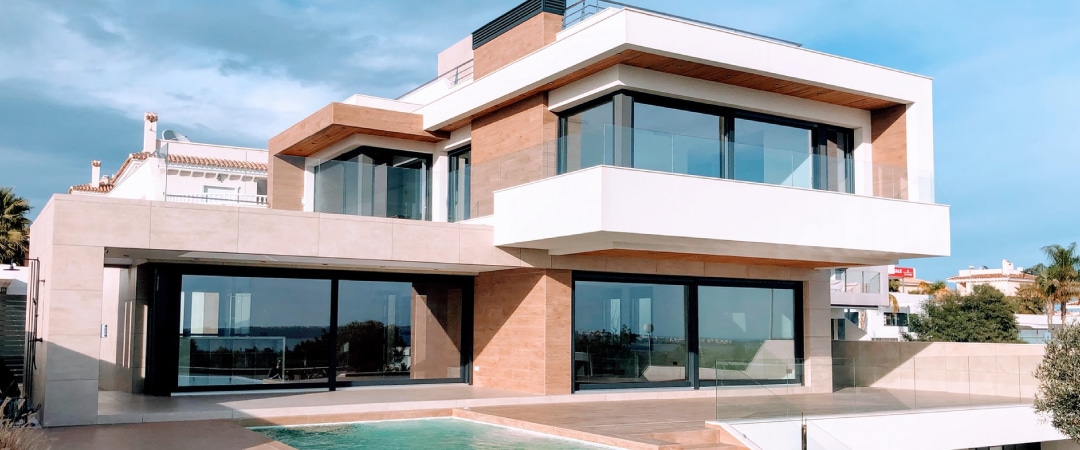 If you take a trip to the affluent suburb of Foz do Douro, the modern homes with sea views could make you think you're in another city altogether. Foz is popular for this very reason, offering some respite from the chaos of the city. It can be a good choice for families due to enhanced parking options and more spacious properties.
Real estate prices
At an average of €2.051 per sqm, houses in the upscale Foz do Douro can fetch up to 3 million euros. Since housing demand is much higher than supply, the average property prices in Matosinhos Sul, Avenida da Boavista and Parque da Cidade are rising and in some top developments can easily reach €4.500 to €5.000 per sqm.
Advantages
If you are looking to buy a property in large, spacious developments and have even thought about the possibility of buying an old mansion to renovate, then Foz do Douro might be a suitable option.
Real estate in Bonfim and Campanhã
Bonfim and Campanhã are two parishes in downtown Porto that have reinvented themselves in recent years and are now the trendiest places to buy a property in Porto.
Real estate prices
The average price of a property in Bonfim is €1.121 per sqm, whereas in Campanhã it is €801 per sqm. This is considered lower than the average.
Advantages
Campanhã and Bonfim are completely rehabilitated and have become the most popular territory for those who have some connection to the arts. It is also the ideal area for those looking for old houses to recover. There is a lot happening there and there are still opportunities that are already scarce in other parts of the city. Since Bonfim is an old industrial area, it is full of factories to rehabilitate. Architects are turning industrial spaces into real works of art to live in.
Around Porto
Most property to buy around Greater Porto is located in coastal parishes.
Where should I live near Porto?
If you would prefer to live somewhere outside of the city, there are plenty of options depending on the reasons why you want to buy property in Porto.
What about Vila Nova de Gaia?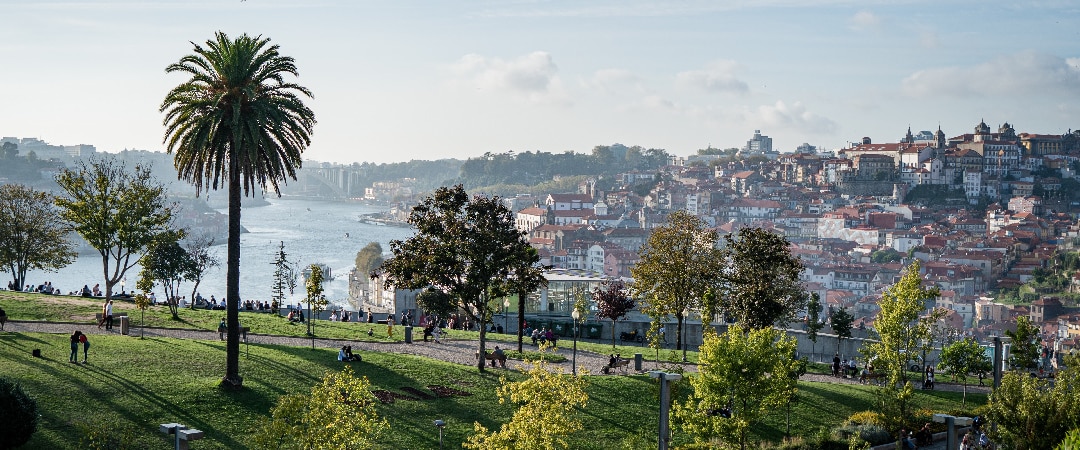 Vila Nova de Gaia makes for an attractive investment option as it is close to the city of Porto but also less expensive than the city's downtown district.
The majority of housing developments on sale in the municipality of Gaia are concentrated in the union Santa Marinha and São Pedro da Afurada and in Mafamude and Vilar do Paraiso.
Real estate prices
Prices in Gaia range from the average of  €1.196 per sqm to €2.000 per sqm, but can reach €4.000 per sqm —in more exclusive developments and apartments.
Advantages
Vila Nova de Gaia is close to the center of Porto but offers much more variety in terms of housing options.
What is it like to live in Vila do Conde?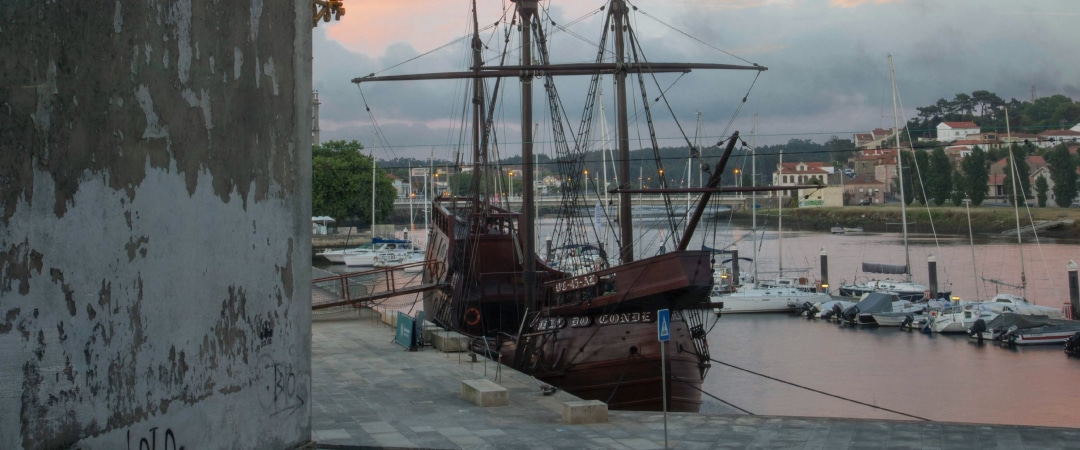 Vila do Conde has been rated as one of the best areas to live in the greater Porto region. When visiting this traditional seaside town, it's not difficult to see why. Its distance from the city means it scores highly in terms of cleanliness and air quality as well as security.
Real estate prices
The average price of a property in Vila do Conde is €1,235 per sqm for a house.
Advantages
This quiet seaside town is beautiful and peaceful and is regarded as being well connected to the city of Porto by the metro, making it a convenient place to live in.
Life in Porto
Porto is a charming place to live in not only due to the impressive architecture and the promising real estate market but also in terms of the high living standards it offers.  The cultural quality of life also makes the port city one of the most beautiful places in Europe. Sharing the same name as Portugal's darling port wine, some of the country's most outstanding wineries can be found here. 
In addition, the Bolhão market in the center of the city is particularly attractive. Countless stalls, cafés, and restaurants spoil a person for choice, with regional delicacies on offer. Apart from the culinary delights, Portugal's second-largest city also excels in sports activities. Above all, the local sandy beaches are considered a true paradise for water sports enthusiasts.
International schools in Porto
If you are looking to start a new life in Portugal, there are a number of international schools to choose from in Porto. The Oporto British school is one of the oldest British schools in continental Europe.  There is also CLIP – The Oporto International School, the Luso-French College, the Lycee Francais International de Porto, and the German School of Porto.
Transport in Porto
Porto has one international airport, the Francisco Sá Carneiro Airport, with frequent non-stop flights to both continental and international destinations.
Within the city, Porto has an extensive public transportation network. The metro system has six different lines that span a large distance to the east and west of the city, as well as south of the river to Vila Nova de Gaia and north to Vila do Conde and the airport.
Climate in Porto
In the north of Portugal, Porto is located directly around the Douro River by the Atlantic Ocean. It has a maritime, subtropical climate. The summer in Porto is pleasantly warm and the winter relatively mild. Freezing temperatures are almost never recorded and snowfall is just as rare. The average lows are 5.1 degrees (41.18°F) on January nights. Even then, during the day, spring-like temperatures of around 13 degrees (55.4°F) prevail. Although it is known for being one of the rainiest cities in Portugal, it gets a lot more days of sunshine than many other European cities.
Cost of life in Porto
Although the cost of living in Portugal has increased over the last decade, it is relatively low compared to other EU countries.
Culture in Porto
The cultural quality of life makes Porto one of the most beautiful places in Portugal. Casa da Música, Serralves, vintage bookstores such as Livraria Lello (some say that it is the world's most beautiful bookshop), and comfy cafes around the river make Porto a romantic and unique city for intellectuals and creatives.
Lifestyle in Porto
Porto's metropolitan-area population of about 1.3 million makes it Portugal's second-largest city, behind Lisbon, Portugal's capital. With its historic river, Atlantic Ocean coastline, UNESCO-recognized city center, and modern airport, Porto attracts a significant amount of international investment.
Get in touch
If you have found your dream property in Portugal, seek help from a specialized property investment firm such as Goldcrest. As an independent local's buyers agent, Goldcrest helps international families acquire sound property investments in their desired locations in Portugal. 
Contact the team to access exclusive information on the property market in Portugal and find out just how much you can save you on your international investment.
Tips for internationals
When buying real estate in Portugal, it's easier to go through the buying process in smaller, more manageable steps. 
Buying real estate in Porto to relocate
Portugal is a small country, which means that traveling around is quick. From Gaia to Espinho or in cities like Braga, Guimarães, or Póvoa do Varzim, there are plenty of real estate options to pick and, above all, at better prices since they're in non-coastal areas.  And if the proximity of large cities is not a very important factor, then there is still much more to explore, whether in the north, center, or south of the country, whether by the coast or inland.
Buying real estate in Porto to invest
Porto is buzzing downtown. That's where most people want to buy property in Portugal. And the charms along the waterfront from the Douro River to the sea keep growing. It's there that the most popular apartments for sale in Foz do Douro and the apartments overlooking the city park are concentrated, and that's where many are looking for new opportunities in Porto. 
Where to search for the best real estate deals
As a local buyer's agent situated in Portugal, Goldcrest provides insightful real estate expertise and strategic advice. From sourcing to property acquisition, we help clients identify outstanding investment opportunities in some of Portugal's finest locations. 
Due diligence for real estate
In any transaction, the Sale and Purchase Agreement (SPA) represents the result of important commercial and price negotiations. Some experts provide specialized support at all stages of a transaction.
Making an offer and contracts
In Portugal, it is common to conclude a so-called preliminary purchase agreement (Contrato de Promessa de Compra e Venda) as soon as the parties have agreed on the purchase. Once this preliminary contract is concluded, a deposit of 10-30% of the purchase price must be made.
The contracting parties thereby secure themselves in the event of default and the non-execution of the purchase contract. The purchase contract is either notarized by a notary, or as a privately written document certified by a notary, lawyer, or recorder of deeds. For an overview of everything that you will need to know before you buy, you can see our article here. For help with finding property for sale in Portugal, you can consult our article here.