Updated: January 26, 2023
More people than ever before are embracing remote working, due to the transition to working anywhere in the world and the flexibility in working hours. Working remotely is getting more popular among young expats who like to move around the world freely. If you're considering working remotely in Portugal, in this article we will give you all the information you will need to know and why you should consider Portugal as your next destination for remote working. 
Working remotely is the perfect solution for people who like to travel and discover new corners of the world while working independently according to their own time schedules. But it's not just about being flexible in time and place, it's also about having a good quality of life. This is precisely why eyes have been fixed on Portugal recently as people have become hooked by the amazing quality of life and charming nature of the country. 
According to the Work from Wherever Index released by Kayak, the world's leading travel search engine, Portugal ranked #1 as the best country in the world for remote work, ahead of countries like Spain, Romania, and Japan, thanks to its accessibility for remote workers, great weather, safety, and high English proficiency. 
Working remotely in Portugal is a great choice for freelancers and remote workers, considering the low cost of living, internet connectivity, and wide range of activities. It's also worth mentioning that Portugal ranked the world's best country for digital nomads in 2022. 
In the next sections of this article, we will dive into more details about everything related to working remotely in Portugal, including the legal issues, what to expect, and what the best places are in Portugal for digital nomads and expats to settle.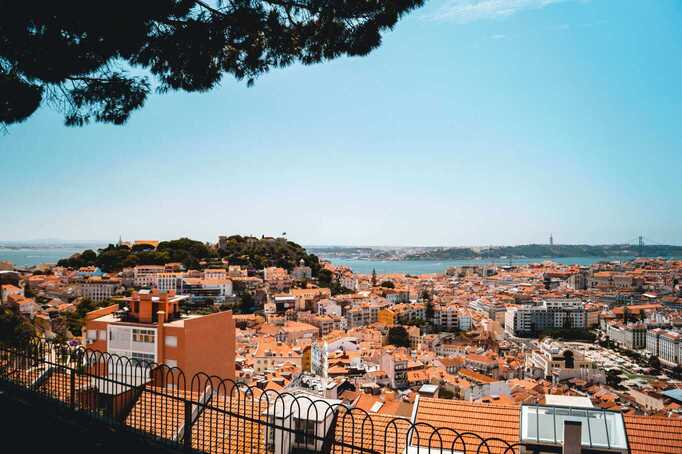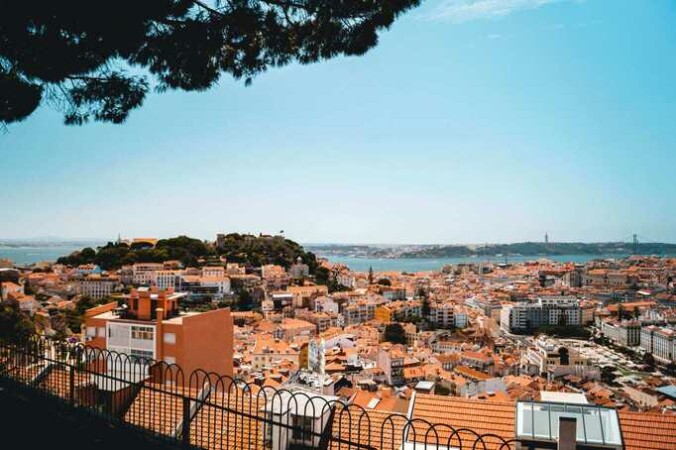 Legal issues for remote workers
If you're an EU citizen who is considering moving to live and work in Portugal, the good news is that you don't need any visas for working remotely in Portugal. You can simply find the proper accommodation, book your ticket, and fly to the country. In case you're planning to spend more than three months living and working in Portugal, you will need to fill out an application in the nearest Freguesia to fill out an application and migrate your accommodation.
The situation is a little bit different for non-EU citizens, it may take a little bit longer and include some more paperwork. However, it is not impossible and is much easier than in many other European countries. 
Portugal offers many options for remote workers and digital nomads who are non-EU citizens, encouraging them to come to the country to work. After 183 days of your residence in Portugal, you will be considered a taxpayer and you will need to fill out a tax return application. Now, let's start the process from the beginning and tell you the more detailed information. 
It all starts with landing a proper job opportunity that will enable you to earn money and start thinking about moving between countries. If you're considering finding a job in Portugal, our partners as Global Citizen Solutions have created an ultimate guide to finding a job in Portugal. 
Once you have a stable remote job, the next step must be "what visa to apply for", and Portugal offers a lot of options.
There are many options for you as a digital nomad to get a valid visa and be able to enter Portugal, the most popular one among them being the D7 visa. The D7 visa allows you to work remotely while living in Portugal, as long as you can provide proof of your passive income (which is not obtained from within Portugal). You can work as a freelancer or do remote work, but you must not work for a Portuguese employer. 
To be able to get the Portuguese passive income visa you must:
Provide proof of a passive income required which is at least the Portuguese minimum wage.

In 2022, the Portugal minimum wage was set at €9,870/year. If you want your family to join you as a dependent, an additional 50% of the minimum wage is required.

Obtain a Portuguese NIF Number (Numero de Identificacao Fiscal).

You have to apply for a NIF Number at a Finance (Tax and Customs Authority) service point in Portugal. The NIF number enables you to do any activity regarding business or financial transactions.

Open a Portuguese bank account

. Everyone residing in Portugal must have a Portuguese bank account as well as a NIF Number in order for their funds to be valid.

The residency requirements for the D7 Visa: When the residency card is first issued, it is valid for two years. During this time, permit holders cannot leave the country for six consecutive months or eight months in total during the two-year period. When the D7 Visa is renewed, the new residency card will come with a validity of three years. Permit holders cannot leave the country for six consecutive months or eight months in total during the three-year period.
Another popular option to get a Portuguese visa is the NHR (Non-Habitual Residence) program. After moving your tax residency to Portugal, you can benefit from the advantages of the NHR. This visa scheme allows some tax exemptions and great tax returns for foreign income for a duration of ten years. Many people choose this program to receive significant tax benefits on the same income. Our partner, Global Citizen Solutions published a complete guide to the NHR program in Portugal, which can provide you with more detailed information. 
If you're a self-employed person and are working for a Portuguese company, you can start the process of applying for a Portugal Self-Employed Visa now. You will need some proof of the services you are going to do for the Portuguese companies, and this will grant you the right to get a Schengen Visa. You can check more details in this Step-By-Step Guide as a Freelancer in Portugal.
For investors who are considering Portugal to invest and live in, the process is very simple, and you can easily get the Portugal Golden Visa by investment and start a new chapter in your life in Portugal. The Portugal Golden Visa Program, also known as the Residence Permit Program is a five-year residency-by-investment scheme for non-EU nationals. After five years of residency, you will be able to apply for Portuguese Citizenship. 
The process to gain a Portuguese Golden Visa is much more straightforward in a lot of ways, compared to other visa types. Check carefully this article and find out all the information about how to get Portuguese residency with Portugal's Golden Visa.
Accommodation
After getting the job, and choosing the visa program that best suits you, you will need to secure accommodation in the country. 
While considering working remotely in Portugal, you should know that the country has a lot to offer, and you will find many different available options for your accommodation. Just make sure that you start searching for accommodation early, especially if you're searching in the summer months. Portugal welcomes thousands of tourists each summer, and finding long-term rental houses may be a little hard during the peak seasons. 
The most popular option for digital nomads who are planning to work remotely in Portugal and search for accommodation is Airbnb. With the accommodation options from Airbnb, you can have your own place where you can cook, live and work independently. Try to be specific in your search and add some filters for the places that have desks and work chairs.
There is another alternative to Airbnb, which is NomadX. This is a start-up based in Portugal, intended mainly for digital nomads. You can arrange short and long-term accommodation through this service. It is focused more on areas like Lisbon and Porto, as well as some surf and beach towns between these cities. Also, you can find prices lower than they are on Airbnb. You can also be in more direct contact with renters. If you're considering moving to Lisbon, check out what you should know about it. 
You can also consider co-living spaces, which are hostels for freelancers and remote workers who can live and work together. This option is a great option for you to socialize and expand your network in the country. Check Coliving.com.
In addition to the options mentioned above, you can always go old school and book hotels or hostels, if you find that they suit your budget and requirements for working. You can use Booking.com for this category of accommodation search. 
Coworking spaces
A co-working space is a kind of shared office where you pay to use the facilities. Co-working places give you the option to book your spot daily, weekly, or monthly depending on the availability. 
Since expats and digital nomads have been flocking to Portugal recently, the country has a lot of co-working places and qualified offices for this category of workers, and things keep growing. Major areas like Porto, Lisbon, and the Algarve offer various options for remote workers to help people focus and provide a suitable atmosphere for work. Check out our expats essential guide in Portugal.
While spending your working hours at one of those co-working places, you will enjoy having your own desk to work on, a good internet connection, and some fresh food and drinks included in the price. Some even have workshops and social events on offer, and you can find like-minded people to get to know and socialize with.
The good thing about Portugal as well is that you can easily work in cafés in many places in Portugal, particularly in the bigger cities, that will give you free Wi-Fi access and a comfy desk to work while ordering something to drink or eat. 
You can always use Google maps to categorize your search while trying to find the right place to work in. Also, you can use some apps like Croissant to find a proper co-working space nearby, in which you find the real-time availability in the place you are about to book. It also allows you to buy credit that you can use at multiple co-working spaces.