Some say that it is not easy to be an expat. If you are thinking about moving to Portugal know that this is not the case. Portugal is a simple country, people are friendly, the food is excellent and the conditions for buying property are outstanding.  Portugal's highly popular Golden Visa scheme is also considered invaluable for non-Europeans looking to reside legally in Portugal. On top of the huge tax benefits the country offers, living in Portugal as an expat is an outstanding life investment.
Why live in Portugal?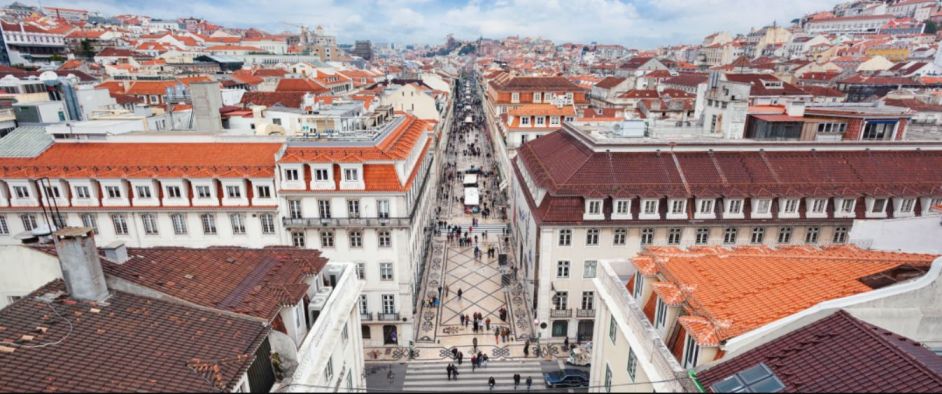 Portugal is a safe and peaceful country that offers a healthy and sustainable lifestyle. Heritage and tradition are valued by the Portuguese, and they are known for their generosity and openness toward expats. Be ready for late-night dinners, days spent at incredible beaches and golf courses, hip parties and events, excellent winery, and gastronomy. Portugal also offers high-quality education and culture, making it one of the best European countries to live in.
Advantages of living in Portugal as an expat
There are plenty of advantages of living in Portugal as an expat. From a practical point of view, the cost of living in Portugal is low and it's relatively easy to buy property — which has the lowest values in Europe. You can see here a closer look at Portugal's real estate market.
The cost of living is relatively inexpensive. Portugal is considered one of the cheapest countries to live in Western Europe, and is on average, 50% cheaper than living in the United States. Therefore, living in Portugal as an American is as good as it gets.
However, Portugal has affordable living costs when compared to those of the EU. The cost was significantly greater in neighboring Spain and other European nations like Switzerland, Austria, the United Kingdom, and others. This is a considerable reason as to why Portugal has become a favorite with foreign buyers. 
Below there are some average costs of the basic expenditures in Portugal: 
| | |
| --- | --- |
| 3-course dinner at a mid range restaurant | €30 |
| Bread | €1.08 |
| Dozen of eggs | €1.77 |
| Local Cheese (1kg) | €7.13 |
| Milk | €0.67 |
| Apples 1 kg | €1.52 |
| Cappuccino | €1,39 |
| Petrol | €1.52 |
| 85 square meters apartment utility bills | €99,50 |
| Internet | €32,91 |
Tax benefits for residents. If you don't pay tax on income generated abroad and the tax is withheld at the source, you can achieve non-habitual resident (NHR) tax status as a foreigner with a Portuguese residence visa.
You must be a tax resident in Portugal to qualify for NHR status. This entails renting or purchasing property and residing in the nation for at least 183 days out of the year. Only those who have not paid taxes in Portugal for the previous five years are eligible for the exemption. Special tax status is granted for up to 10 years.
Investors that have NHR status are eligible to pay less income tax in Portugal. Professionals including CEOs, programmers, engineers, scientists, artists, and performers now pay 20% income tax instead of the previous 48% rate.
Quality of education. The school and tertiary education levels in Portugal are comparatively high. Portuguese university degrees are recognized by the European Union, enabling graduates to obtain a job there.
Portugal's education system uses English and Portuguese to teach university courses. However, not all institutions provide English language courses. At the University of Coimbra, a degree in Portuguese costs at least €6,340 annually, while at the University of Porto, a bachelor's degree in English costs at least €8,900 per year.
Quality of medicine. Portugal dedicates 9% of its GDP to healthcare annually. The nation ranks 26th in terms of expenditures, per the 2020 Global Health Expenditure Study.
Government hospitals offer free medical care for Portugal`s inhabitants and residents. Private clinics offer a greater level of service, including the ability to speak with doctors on the phone, and appointment booking is quicker than at public clinics. Your medical expenses may be partially or entirely covered by private health insurance policies.
Comfortable climate. Portugal has a generally mild climate that varies by region: the northwest gets heavy rains, the south gets more arid conditions, and the northeast gets hot extended summers. In August and September, the sea is at its hottest, and August is the hottest month. Temperatures range from 13°C to 19°C all year round, although temperatures can frequently be higher than this.
Winters in Portugal are also warm. Lisbon's January daily average temperature is 14.7°C. Although it doesn't snow often there, when it does, it evaporates rapidly and is more frequent in mountain areas.
Entertainment and recreation. Anyone can discover their favorite locations and interests in Portugal. While tourists can visit castles and fortresses, swim in the Atlantic Ocean, and explore the Serra da Estrela mountains, locals enjoy surfing, diving, and fishing.
Portugal is known for its resorts, beaches, and attractions. For instance, the Algarve region has long been regarded as one of the best places to live in Portugal, since its main attraction is the possibility of relaxing at the seaside by both Portuguese people and visitors.
The English language. The majority of Portuguese people speak English, particularly younger people. Therefore, living in Portugal as an American, UK, or other country's citizen won`t be much of a problem, you don't have to speak Portuguese very well. However, note that in the more rural parts of the country, you will find that older generations may not speak English. 
The pace of life. Portuguese people typically don't rush off anywhere. Portugal is the place to go if you like to relax. 
Portugal has a low crime rate. The Portuguese are hospitable, kind, friendly, and welcoming to foreigners.
Disadvantages of living in Portugal as an expat
Have you ever wondered whether there are some bad things about living in Portugal? Living in Portugal has several drawbacks that are related to its benefits, such as the country's climate or pace of life.
Difficulties with paying by cards. Because Visa or MasterCard are not widely accepted, Multibanco issues the bank cards that customers use. Make sure that international bank cards are accepted in the places you are going to shop, and you should also have cash in hand for cases where your card is not accepted.
You need to learn Portuguese. You can speak in English on the street or in a store. However, only Portuguese is frequently spoken in government organizations, so you must be able to speak at least an elementary conversational level of Portuguese.
No central heating. Due to the lack of central heating in many apartments people have to purchase a heater to keep warm as it can get cold in the winter months.
Summer is hot, winter is rainy. Seasonal climate variations in Portugal are not significant. Winters are wet and don't get much snow, while the summertime temperature can sometimes reach 40 °C.
The pace of life. Even though we have already mentioned this category in the advantages, the quiet life typical for Portugal is not for everyone. The locals may not be on time and usually, they are not in a rush. 
What is the cost of living in Portugal?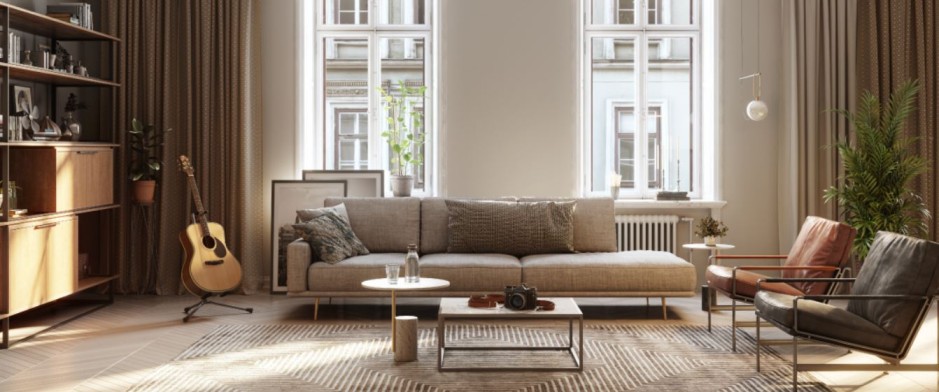 The cost of living in Portugal is relatively low, compared to other European countries. Taking into account the high quality of properties, the good standard of education and healthcare institutions, as well as the excellent commodities and products on offer, we can safely say that Portugal is a very affordable and comfortable country for expats.
Price of property
The property prices are reasonable, and  you can buy an apartment in Continental Portugal for around €2,514 per square meter, as of 2020. This is the asking price, so the sales price can be either higher or lower than this. Note that properties in Lisbon will be more expensive as it has its own price range. The best part about buying a property in Portugal as a non-EU citizen is that you can benefit from the Golden Visa program — a scheme that offers legal residency to expats in exchange for a qualifying property investment. So, if your goal is to live or retire in your own apartment or villa in a calm and warm country, the Portuguese Golden Visa program could be the perfect program to help you achieve this dream.
Cost of living
In Portugal, you can find high-quality properties, food and drinks, technology, and all the commodities of a stable country at accessible prices. Most foreigners consider the cost of living to be low. According to UBS (Prices and Wages), the Consumer Price Index is only 67.4 compared to New York, where it equals to 100.
Beaches
Portugal's entire coastline stretches for 1187 km, with plenty of gorgeous picture-perfect beaches for surfers and water sport enthusiasts. Most of the beaches have family-friendly modern facilities.
Useful Portuguese phrases
The basics bom dia (good morning), boa tarde (good afternoon) or boa noite (good evening), and the general phrase tudo bem? (how are you doing?) are commonly used phrases among the Portuguese. If you were to say these words to a Portuguese person, you'd likely end up speaking like old friends.
Surely, all the long talks will make it easier for you to learn the language fast and efficiently. You will also benefit from the expansive mannerisms and expressions that accentuate very much the messages transmitted.
Other useful Portuguese phrases may be:
Eu venho de … (I come from – insert country)
Eu gostaria de pedir… (I would like to have a…)
Poderia ajudar-me? (Could you help me?)
Almost all Portuguese speak a second language so if you develop the conversation in English, French, or Spanish, there's a good probability of being understood.
Climate
Portugal is known for its warm summers and mild winters (the average lower temperature doesn't fall below 11°C/52°F in January). However, the country is in general very humid and many places don't have integrated heating during the winter months. You can enjoy an African breeze in the Algarve and snow in Serra da Estrela. But the most special thing about Portugal is its golden sunlight, shining almost all year.
Culture
Portugal is located physically and historically at the meeting point of three continents — Europe, Africa, and America — and constitutes a privileged entry point into the Schengen area. Manueline art, tiles, and fado are unique expressions and symbols of the Portuguese and their contribution to world heritage. In Portugal, UNESCO has already made 24 classifications for architectural monuments, landscapes, and heritage.
Healthcare
The hospital network in Portugal consists of modern units that are well-equipped throughout the country. An integrated medical emergency system provides care for anyone who is injured in an accident or who suddenly becomes ill. The World Health Report published by the World Health Organization (WHO) ranks the Portuguese health system in 12th place globally.
Facilities
The Portuguese, in general, are demanding when it comes to the quality of their properties, transportation, and other facilities. It is important to note that the quality and speed of technologies are also highly valued. As a general rule, for the Portuguese, comfort is essential.
Transportation
Portuguese public transportation is not at the European level. There are a lot of shortcomings here in terms of network coverage and schedule continuity. If you are going on a long journey by public transport in Portugal, be prepared for long waits and possible delays. Transportation, however, is clean and of high quality, especially in large cities. That being said, most use a car to get around. Unfortunately, cycling isn't considered popular in Portugal due to the unevenness of the ground and few bike lanes.
Coworking spaces
Coworking spaces in Portugal are becoming quite popular, but they mainly exist in big cities. Lisbon is home to the world's largest digital nomad community with regular meet-ups and co-working spaces popping up all over the city to accommodate the influx of freelancers and startup companies. There are over 50 co-working spaces available, catering for freelancers, startups, and small businesses in Lisbon.
Nightlife
Portuguese nightlife offers good surprises for those looking to party in a friendly country. The cities host a young, bohemian, multicultural soul and, above all, there are nightlife options to cater for all tastes and budgets.
What are the most popular Portuguese cities for expats?
According to InterNations, it's easy for expats to get settled and make friends in Portugal. Home to a buzzing nightlight, wonderful beaches, and picturesque castles,  it's no wonder why Lisbon
was named the hottest travel destination for millennials in 2019.
It's also easy to get around Lisbon if English is the only language you speak. However, Portugal is so diverse that you'll feel at home in other cities such as Vilamoura, Cascais, Ericeira, Nazaré, and Porto.

Portimão and Albufeira are very cosmopolitan and full of life both day and night. If you are a water sports lover and especially enjoy surfing, then you'll find plenty of beaches to enjoy your hobby. Quinta do Lago, Vale do Lobo, and Almancil — the so-called Golden Triangle of the Algarve — are increasingly sought after by foreigners looking for comfortable homes. Tavira, a symbol of the Mediterranean Diet UNESCO heritage is more famous among the Portuguese, with a flourishing high-end real estate market.

Let's put it this way: Cascais is Lisbon's best beach destination. Every corner is beautiful and has a lot to offer. This is the place where people come to enjoy the nice weather and go diving. There probably are a few hundred expats living in Cascais as a lot of people find it to be peaceful, attractive and, above all, very welcoming. Some expats keep in touch through Facebook groups such as Expats Cascais.

Lisbon, Porto, and the Algarve are by far the most popular destinations in Portugal. Because of this, most visitors do not venture further inland. It is a real shame because the central Portugal region is equally as scenic and picturesque as other regions in Portugal. In particular, Nazaré and Ericeira are known for their surfing culture, Óbidos is known for their chocolate and sweet (but strong) drink ginjinha, and Fatima for its spirituality.

The cost of living in Lisbon for an expat is around 1,254€ per month, which is considered much cheaper than other popular European cities. Currently, Lisbon is in first place in Nomad List's best places to live and work in the world, and it's also one of the best places to invest in real estate in 2020.

Like Lisbon, Porto is also a very safe city, making it perfect for expats and it's considered cheaper to live in compared to Lisbon.
Frequently asked questions by expats interested in Portugal
What are the job opportunities like?
It is not difficult for an expat to find jobs in Portugal. There are now many companies interested in working with professionals who speak second languages, the startup scene is growing and the Portuguese people naturally promote integration.
Which jobs are available for expats in Portugal?
Just like many capital cities around the world, most of the jobs for foreigners are in Lisbon. You can look for jobs among dozens of startups and agencies all over Lisbon. Look through the sites Jobs in Lisbon and Expatica to find your perfect job.
Can you work remotely for a foreign company?
In Portugal, technologies are fast and reliable, and remote work is very possible. There are a lot of coworking spaces that cater to remote workers, plus almost all cafes have good, reliable wifi.
Is it a good idea to buy a property in Portugal?
Expat buyers have a high degree of protection under Portuguese law. While the pitfalls should never be ignored, buying a property in Portugal is usually a safe and secure investment. At present, there are tens of thousands of foreign owners in Portugal and several million Portuguese homeowners, the vast majority of whom are satisfied with their purchases and who have found few or no problems when buying their homes. On the bonus side, you can get legal residency if you invest in portugal. This is done under the Portugal Golden Visa Program (certain conditions apply.)
What is the property rental market like?
On average, housing in Portugal costs around 1,100 EUR (1,200 USD) in rent per month. This number grew considerably from the €800 (880 USD) registered just a year before. Rent prices will vary greatly depending on the part of the country in which you choose to live and the type of housing you seek.
Is Portugal a good place to live?
Yes, Portugal was ranked third in the global ranking of peaceful nations in 2020, according to Global Finance magazine. Portuguese treat visitors with love, friendliness, and openness and the crime rate is also low in Portugal.
Can I just move to Portugal?
You will need a residence permit if you want to move to Portugal. It is typically given to people who are moving there to work or study, who have rendered important contributions to the government, or who married a Portuguese national. Investment-related residency permits are issued in Portugal, such as the Portugal Golden VIsa, and the procedure takes roughly six months.
Is Portugal worth moving to?
The stunning Atlantic Ocean, adjacent mountains, a mild temperature, a low crime rate, and a comparatively inexpensive cost of living are just a few benefits of living in Portugal 2022. In addition to offering inhabitants tax benefits, this area has established excellent healthcare and education systems. The drawbacks include the need to learn Portuguese and shopping with cash on hand, in some places.
Is there free healthcare in Portugal?
Portugal's public healthcare system is generally free for residents of the country, although you will need to pay a patient contribution. Patients pay normal user fees, known as "taxas moderadoras," and the state covers its costs. For Portuguese residents, you will find that healthcare is very affordable, although you may need to pay a little extra for certain operations and x-rays, etc. Compared to many other European countries and in America, you will find that healthcare costs are very reasonable. 
For more information you can consult our article on Portugal Healthcare.