Updated: May 18, 2023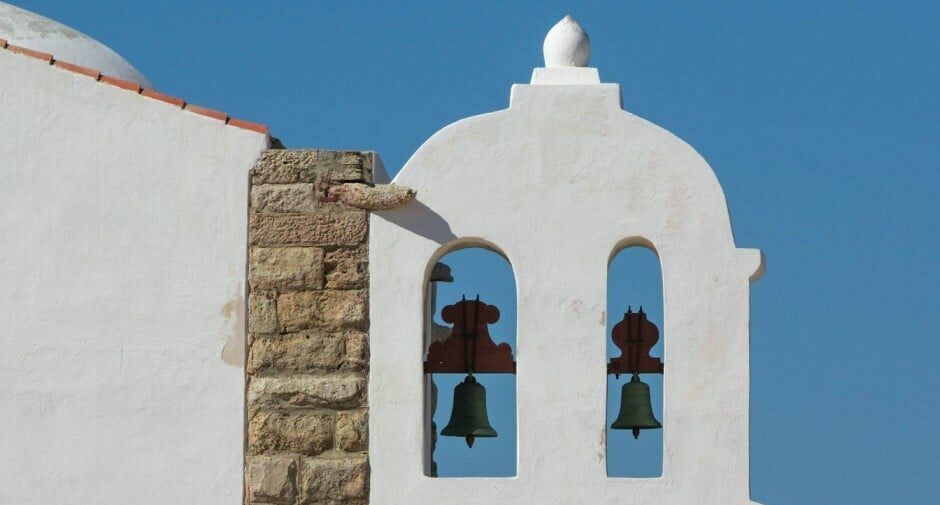 Burgau is a picturesque fishing village located in the western Algarve region of Portugal. This small village is nestled on a hillside overlooking the stunning Atlantic Ocean and is known for its beautiful beaches, tranquil atmosphere, and rich cultural heritage. Burgau Portugal real estate is popular amongst expats and locals alike, as the village has a lot to offer.
Apart from exploring the historical village and its beautiful beach and nature, golf enthusiasts are never far away from golf resorts in the Algarve. Equally, water sports enthusiasts can also enjoy the seaside of Luz, enjoy Praia da Luz, which is only a short drive by car away, or head to Praia de Burgau in just a few minutes by car.
About Burgau
Burgau has a long history, dating back to the 16th century, and still retains much of its traditional character. One of the main draws of Burgau is its idyllic beaches. Praia de Burgau is a Blue Flag beach, meaning it has been certified as meeting standards as a sustainable beach. It stretches along the coast and is perfect for swimming, sunbathing, and water sports. 
Under twenty minutes by car is the beautiful Salema Beach Village, which you can visit to soak up the sun, and if you fancy a thirty-minute stroll to Quinta da Fortaleza, you can enjoy some time in this quaint area of the Burgau district.
The village is also located near the Costa Vicentina Natural Park, a protected area that boasts some of the most pristine and untouched beaches in Portugal. Burgau also has a rich history that can be seen in its charming architecture and landmarks. The village is home to several historic churches, including the 16th-century Igreja da Nossa Senhora da Graça and the 18th-century Igreja de São Sebastião.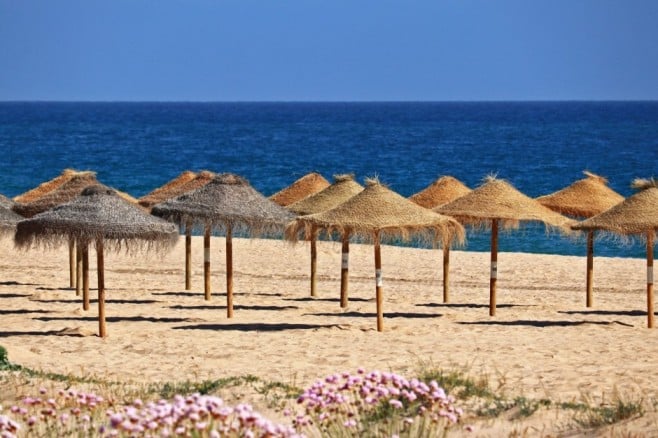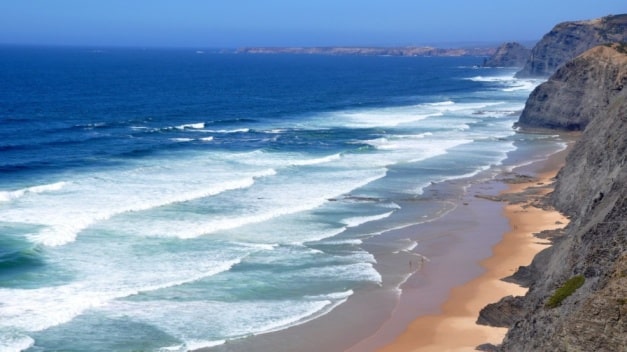 Advantages of living in Burgau
Although small in size, Burgau has a variety of shops, restaurants, and bars, including a lively beach scene that is popular with surfers and sun-seekers alike. Its historic town center offers locals and visitors an insight into a historic and traditional way of life. 
On the other side, you're never far away from bigger towns, such as Sagres, Portimão, Faro, or Lagos, and less than two hours by car away from the Spanish border.
What's more, with just over an hour by car from Faro Airport, Burgau is a good option for those who want to enjoy tranquil seaside life but have the option to visit other places quickly via one of Portugal's international airports. 
Types of Properties Available 
This article on Burgau Portugal real estate gives an overview of properties for sale in Burgau and the surrounding areas, such as Quinta da Fortaleza and Praia da Luz. Burgau offers a variety of properties for different budgets, and depending on your requirements, there should be something for everyone.
Compared to other areas in Portugal, Burgau's property market is less busy, but with a bit of patience, you should be able to find your ideal home in the Algarve.
For reference, Portugal refers to the number of bedrooms in a property as T1, T2, T3, etc. So a T1 house or apartment is a one-bedroom place, a T2 property has two bedrooms, and so on.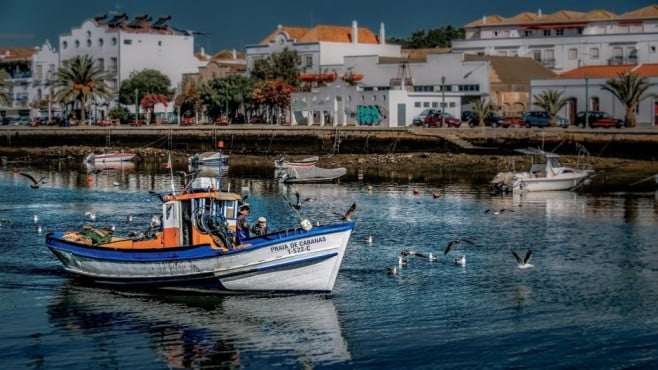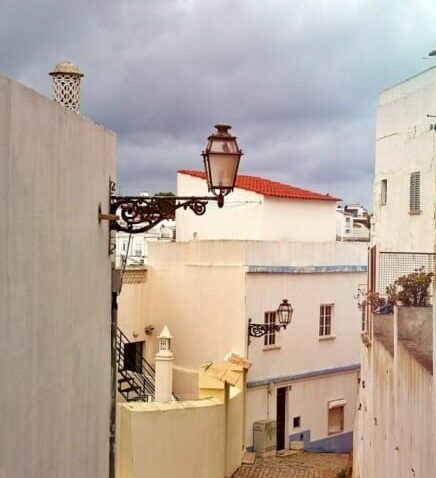 One-bedroom properties
Just a few minutes by car from Burgau, you will find the beautiful town of Luz, where you can find a selection of one-bedroom properties. Prices start from €299,000 ($326,414) for an 81 ㎡ apartment within a resort with 24-hour security. On-site amenities include outdoor and indoor swimming pools, a sauna, a gym, and communal gardens.  
Two-bedroom properties
T2 apartments for sale in Bugau can usually be found as part of gated communities of apartment complexes, most of which have a lot of added amenities for residents to enjoy.
Prices start from around €363,000 ($396,345) for a 171 ㎡ apartment with large balconies, communal swimming pools, gyms, garages, and green spaces. If your apartment is on the ground floor, you can even have a private garden, depending on the property type.
For a little more money, €415,000 ($453,049), you can own an apartment in a brand-new condominium with access to either a roof terrace or a private garden. Some terraces and balconies will even have a fantastic sea view. Access to swimming pools is also provided, and each apartment is allocated a parking space and a storage room in the garage.
Three-bedroom properties
You will find a variety of three-bedroom properties in Burgau, such as apartments, terraced houses, and luxury villas. Prices vary depending on the condition and size of the property. For €445,000 ($485,895), a terraced house close to Burgau Beach can be yours, with built-in wardrobes, a fully-integrated kitchen, and two terraces, including a stunning sea view.
Apartments are also available, with prices starting at €360,000 ($393,069) for a 162 ㎡ place in a condominium. Those with a larger budget will find T3 villas starting at €645,000 ($704,250), most of which have private gardens and swimming pools and are within walking distance from the beach.
For the ultimate luxury, you can buy a T3 villa with 305 ㎡ and a land plot of 2,017 ㎡. The property comes with a swimming pool, garden, and ample parking.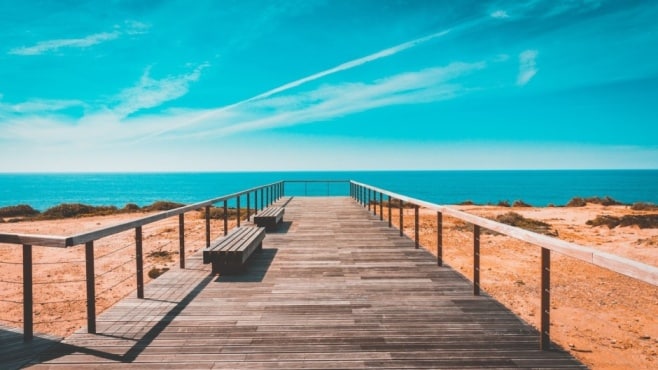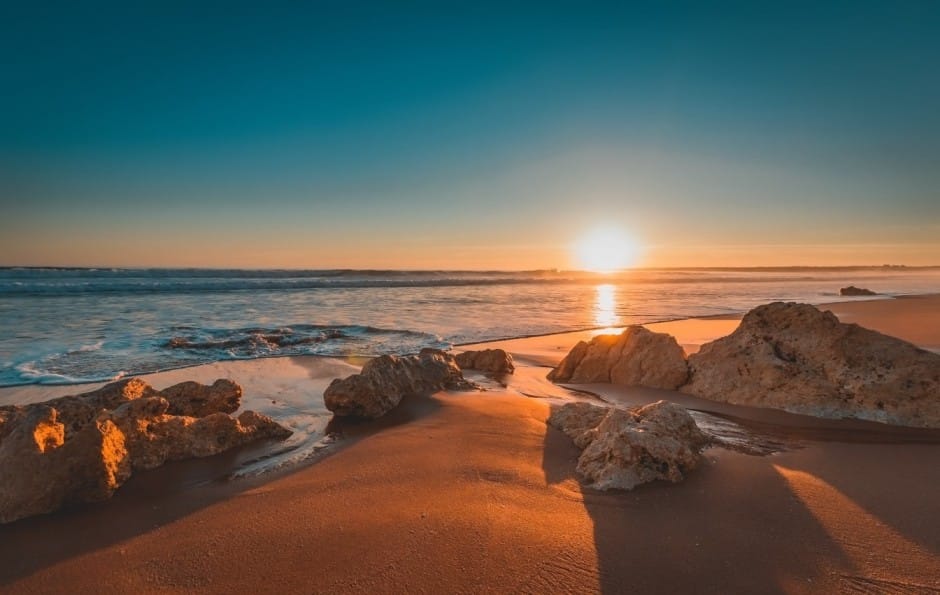 Larger properties and villas
Although Burgau has an abundance of luxury properties available, now and again, you will also find some properties that have both space and potential. For just €295,000 ($322,110), you can own a traditional Portuguese townhouse with five bedrooms, close to local amenities and public transport.
At the other end of the spectrum, you can buy an eight-bedroom villa, including a swimming pool and stunning views over Montinjos da Luz. This will come with an abundance of outdoor space and is also close to sought-after international schools and golf courses. A villa such as this will be on the market for around €1,298,000 ($1,417,223).
In Summary: Burgau Portugal Real Estate
Burgau is a sought-after location for those who want to enjoy village life by the beach, with a touch of luxury and the charm of the Algarve. Although Burgau's property market is smaller than in larger towns and cities, potential buyers can find their ideal home if they are prepared to do some research and have the help of an experienced agent.
Many properties come with a stunning sea view within walking distance of amenities and Burgau Beach, and depending on the property type, you have a lot of other perks included in the new home.
If Burgau real estate seems the right place for you to invest, then get in touch with one of our advisors at Goldcrest. We are specialists in the real estate market and have years of experience whilst always putting the needs of our clients first. Schedule your non-binding call today so we can plan the next steps for your future in Portugal. 
You may also find the following articles useful: