Updated: September 21, 2023
We know that Portugal is a trending destination and is becoming a magnet for talented personalities, who are quick to buy luxury real estate properties in Portugal. Here's what you need to know about celebrities who bought homes in Portugal, the celebrities that live in Portugal (or have done so in the past), and where the rich live in Portugal.
With premium properties in many locations – including Lisbon, the Algarve, and Comporta – it is perhaps no surprise that the country has a significant celebrity interest. If you would like to learn more about the different locations where you can find the most exclusive postcodes in Portugal, you can get in touch with a Goldcrest advisor, who can provide you with insider knowledge and expertise on where to buy.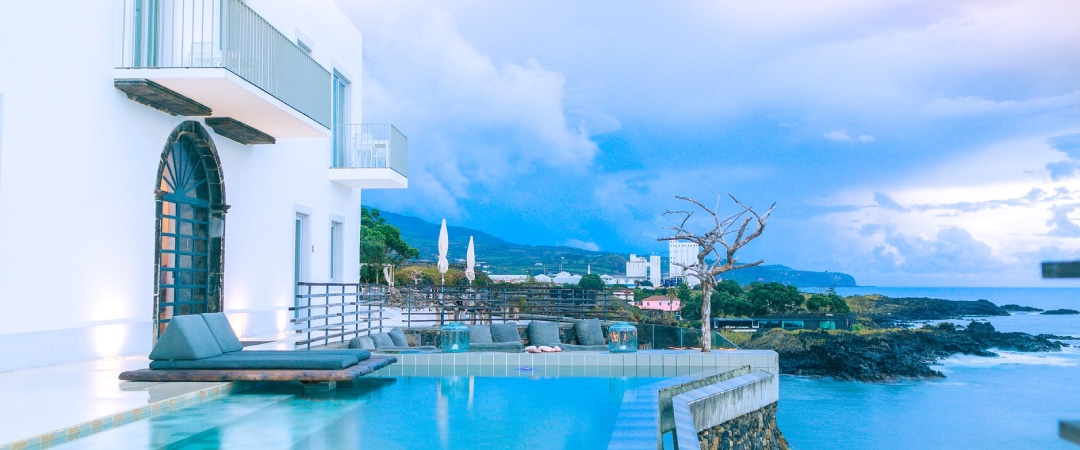 Which celebrities have invested in luxury real estate in Portugal?
Many world-famous celebrities have a home in Portugal. They recognize Portugal for its:
Sunny weather
Peaceful and safe lifestyle
Rich gastronomy scene
Hip cultural life
Beautiful beaches
Foreign-friendly taxation scheme
Relatively affordable cost of living
All these factors influence the arrival of foreign artists to purchase luxury real estate in Portugal, especially in the areas of Lisbon and Algarve.
There are already several celebrities living in Portugal and famous people buying houses for sale in Portugal – making something out of their investment in this peaceful and culturally rich European corner. If you would like to know more about the perks of living in Portugal – from the beautiful areas and culture to taxes and legal fees – then our new e-book, Your Expert Guide to Buying Property in Portugal, is your go-to reference to learn about buying property here.
So who are the celebrities who own property in Portugal? Or the celebrities who live in Portugal? (or have done so in the past). Here, we have compiled a list of popular A-list stars who've selected some of the best places to live in Portugal.
Madonna
Quinta do Relógio, translated directly as Clock Farm, was snapped up by pop singer Madonna for 7.5 million euros in 2017, according to the local news site SintraNotícias. The luxury property is located in Sintra, a mountain town in Portugal, a short 30-minute drive from Lisbon.
Before buying the property in Portugal, the artist was staying at the Pestana Palace, a luxury hotel in the Alcântara area in Lisbon, and later at the famous Ramalhete Palace, one of the best examples of luxury real estate in Portugal.
The Quinta do Relógio dates back to the 18th century and was designed by the architect António Manuel da Fonseca Jr., who built the palace in a neo-Arabic style. This luxury real estate pearl is still considered one of the most important monuments in the neo-Arabic style and was classified in 1997 as a property of public interest. It is included in the Cultural Landscape of Sintra (UNESCO World Heritage). It has been on the market for many years.
John Malkovich
John Malkovich's ties to Portugal run deep. He has invested in everything, from film development to investing in the Lux Club, a sprawling luxury nightclub situated by the river Tagus. He has also invested in the hospitality industry and owns Bica do Sapato, a hip restaurant hotspot in Lisbon.
Monica Bellucci
Monica Bellucci selected a property located at Largo do Contador-Mor, in the former palace of the Counts of Vimieiro. The three-story house was decorated with the help of Italian architects and interior designers. The palace was restored by the famous pair of Portuguese architects, Aires Mateus.
Scarlet Johansson
Lisbon is also a hotspot for luxury real estate property hunters, including Scarlett Johansson. The Lost In Translation actress bought a three-bedroom flat in a renovated period building in the upscale Príncipe Real neighborhood. Local estate agents say the bolthole wouldn't have sold for less than €1.5m. When she's in town, Johansson can enjoy the company of fellow A-lister Michael Fassbender, who bought a €1.7m pad overlooking the River Tagus in 2019.
Alicia Vikander and Michael Fassbender
The Oscar-winning actress Alicia Vikander reveals that she and her husband, Michael Fassbender, have decided to settle down in Lisbon. While both actors will inevitably spend months on the road, it seems a fitting middle ground, given Vikander grew up in Sweden and Fassbender in Ireland. Vikander also stated to Vogue magazine that the city is very "Williamsburg-ish." She's right—much like in the now-infamous Brooklyn neighborhood, Lisbon's old industrial spaces have been remade into chic restaurants and shops. Of course, Lisbon has been around the block for a while, way longer than Williamsburg, so the type of history that the capital offers is incomparable.
Sir Cliff Richard
British singer Sir Cliff Richard has slashed the price of his working vineyard in Portugal to €6.5 million (US$6.9 million). That's more than a 30% discount from the thirty-acre estate's original listing price. He first listed the property, located in the Algarve, for €9.5 million (US$10 million) in 2019, according to listing agent Zoie Hawker of Fine & Country.
Bonnie Tyler
Welsh singer Bonnie Tyler's fascination with Portugal — the Algarve in particular — dates back from her first visit in 1976. "I fell in love with the place straight away," she says.
The Welsh songstress stayed with her then manager, Ronnie Scott, who had a recording studio in his villa at Vilamoura, one of the best places to live in Algarve. It was there that she recorded her first album. Two years later she and her property developer husband, Robert Sullivan — who happens to also be a black-belt European judo champion — bought a villa together in Albufeira, Algarve.
Recently they have been staying in an apartment at a nearby marina while having the villa completely rebuilt. Their summer pleasures include power boating, lunching on clams or prawns with piri-piri chicken and a nice bottle of white wine, and spending the afternoon lying on the beach. Had it not been for her demanding career, Bonnie says she would spend 99% of her time here.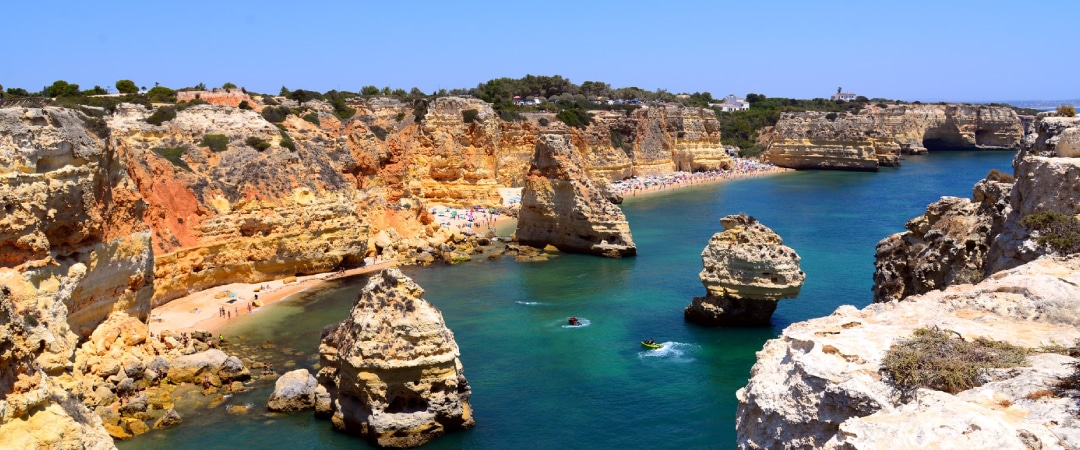 Eric Cantona
The former Manchester United footballer and now an actor summed up that "all that [he likes] is gathered here in Lisbon." Asked by Time Out magazine about the French cuisine restaurants in the Portuguese capital, the Frenchman, now fifty, confirmed he doesn't go to them. He said, "I prefer the Portuguese…[in particular this] one in Baixa (Lisbon)". While he doesn't recall the name of the restaurant, he described it as having "fish… with huge hams hanging."
As for Portuguese gastronomy? "I eat everything here", stated Cantona, adding that, "the wine here in Portugal is very, very good…[especially the] Barca Velha 2004. It stays in the barrel for eight or nine years, and then they try it. If it's not good, they don't bottle it. If it's good, they bottle it, "he said, revealing that he was already well informed about Portuguese winemaking.
Christian Louboutin
French fashion designer Christian Louboutin, who was the one who convinced Monica Bellucci to come to Portugal, settled in Largo dos Lóios, in a magnificent palace that belonged to the Formosinho Sanches family. This area of Lisbon has, for many years, sparked the passion of the shoe designer, who was a frequent client of Palácio Belmonte, a historic hotel next to the walls of the Castle of São Jorge overlooking Lisbon's hills. Christian Louboutin spends many seasons in Portugal between his homes in Melides, in the Alentejo, and the palace in Lisbon, despite maintaining his base in Paris.
Philippe Starck
Renowned architect Philippe Starck set his sights on Comporta, a quiet agricultural stretch of beaches an hour's drive away from Lisbon. The area's vast natural beauty and quiet isolation have attracted the likes of Princess Caroline and Albert of Monaco, along with Christian Louboutin. New public and private projects are being poured into revamping the area, with more beachside developments rumored. Starck has created artsy spaces in Comporta, trying his hand at contemporary interpretations of Comporta's unique style, along with other famous architects like Vincent van Duysen and Manuel Aires Mateus.
Sven-Goran Eriksson
Popular Swedish soccer coach Sven-Göran Eriksson might be a busy man training his team to championship, but he does have time to maintain his property in one of the best places to live in Portugal. The coach has worked in nine countries and has an impressive international career that started at Benfica. "I always try to go to Portugal once or twice a year. It is a fantastic country", he stated to the Portuguese newspaper Sol.
Why have celebrities bought homes in Portugal?
In recent years, Portugal has enjoyed growing demand in the luxury real estate property market and there are many celebrities who own property in Portugal. Many celebrities buy a property in Portugal in search of privacy, unspoiled nature, and exclusive architecture. Celebrities living in Portugal can also enjoy favorable tax conditions.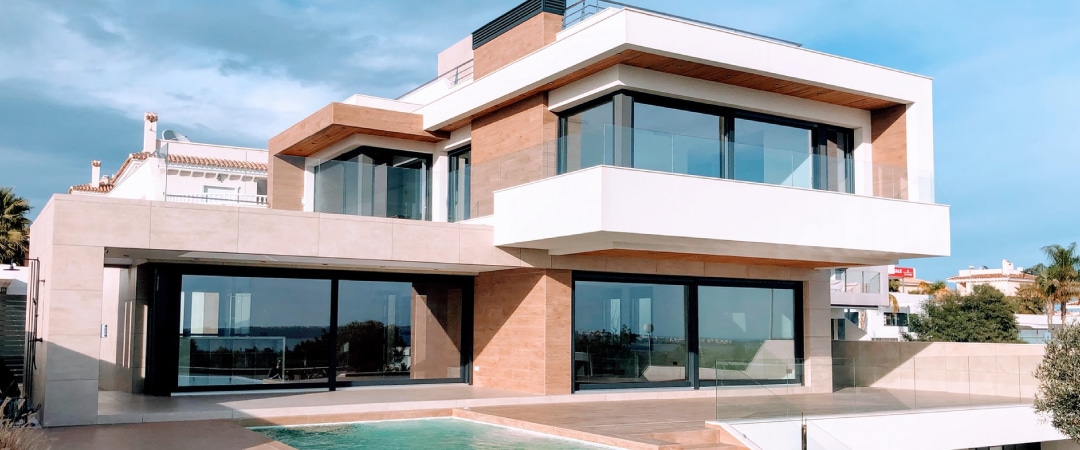 Where can I find luxury real estate in the Algarve?
Where do the rich live in Portugal? Many celebrities in Portugal favor the Algarve, and it's fairly easy to see why – indeed, the Algarve is considered one of the most desirable places to live in Portugal. Portimão and Albufeira are very cosmopolitan and full of life both day and night. To enjoy the best casinos and dock your yacht in a wonderful port, buy a mansion in Vilamoura. If you are a water sports lover, a rooftop sea view in Sagres is a perfect choice.
Quinta do Lago, Vale do Lobo, and Almanac — the so-called Golden Triangle of the Algarve — are increasingly sought after by foreigners looking for luxurious and comfortable homes. Tavira, a symbol of the Mediterranean Diet UNESCO heritage is more famous among the Portuguese, but its high-end real estate market is ripe. The entire region is full of golf courses and luxury resorts ready to offer expats unforgettable experiences.
Where can I find luxury real estate in Lisbon?
Prime residential property values in Lisbon now stand at an average of €8,400 per square meter. The highest prices are found in the Santo António district—home to some of Lisbon's most famous landmarks, including Marquis of Pombal Square and Avenida da Liberdade—where prime property averages €11,200 per square meter.
Is Portugal a good country to invest in luxury real estate? 
Investors are turning to luxury real estate rather than other asset classes at the moment, especially in dynamic cities like Lisbon. Although the property market in the Portuguese capital is classified as a "small market", it offers exceptional returns. Places like Vilamoura, Lagos, and Faro in the Algarve also have exceptional investment potential.
Luxury real estate in Lisbon
In Portugal, there are no restrictions on international ownership. Many investors in luxury real estate in Lisbon hail from Britain, France, and Germany. Compared to other European capitals, real estate prices offer good value and transition fees are generally low. The most in-demand neighborhoods are in the historic central area, which has a limited housing supply.
Get in touch
If you have found your dream property in Portugal, seek help from a specialized property investment firm such as Goldcrest. As an independent local's buyers agent, Goldcrest helps international families acquire sound property investments in their desired locations in Portugal.
Contact the team to access exclusive information on the property market in Portugal and find out just how much you can save on your international investment.
Frequently asked questions about celebrities who bought homes in Portugal
What famous people live in Portugal?
The following celebrities bought homes in Portugal: Madonna, John Malkovich, Michael Fassbender, Scarlet Johansson, Sven-Goran Eriksson, Bonnie Tyler, Christian Louboutin, plus more.
Which Lisbon neighborhoods are most sought after by celebrities?
The freguesia (municipal district) of Santa Maria Maior, which encompasses the neighborhoods of Baixa and Chiado, is one of the most expensive places to buy property in Lisbon. Property costs on average €6,578 per m². Property in Baixa and Chiado is very highly valued, and prices are rising fast.
Which Algarve cities are most sought after by celebrities?
Portimão and Albufeira are very popular amongst celebrities who bought homes in Portugal. They are close to the best casinos, can dock their yachts in a wonderful port, and can buy a mansion in Vilamoura. Quinta do Lago, Vale do Lobo, and Almancil — the so-called Golden Triangle of the Algarve — are increasingly sought after by foreigners and celebrities looking for luxurious homes.
What are the prices of luxury real estate in Lisbon?
According to Savills, a luxury property in a prime location costs an average of €8,400/m2, but in the Santo António district, which also includes Praça do Marquês de Pombal and Avenida da Liberdade, average prices can go up to €11,200/m2.
What are the luxury real estate prices like in the Algarve?
Quinta do Lago (Algarve) offers the best of the Portuguese lifestyle and is considered one of the most sought-after resorts in Europe by both holidaymakers and property buyers. According to the Financial Times, for €500,000 you can buy, for example, a two-bedroom flat near Vilamoura Marina. For €1m you can buy a 600m2 six-bedroom villa with a pool in Almancil or, for €10m, you can have a 650m2 six-bedroom villa at Quinta do Lago.