Updated: November 21, 2023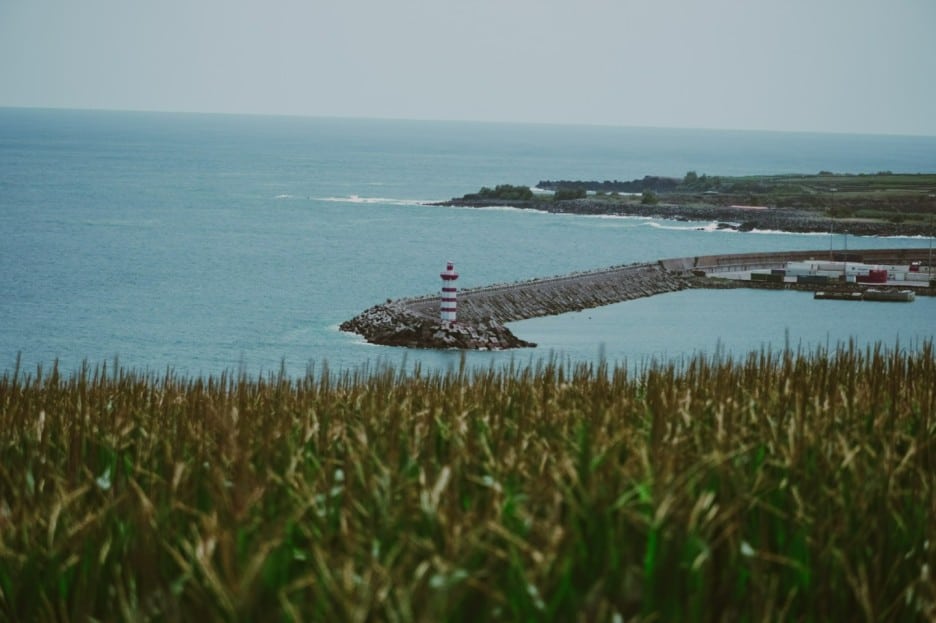 Welcome to Terceira Island, a captivating gem that is part of the western group of islands that make up the enchanting Azores archipelago of Portugal. This mesmerizing island enjoys a temperate climate, thanks to the Atlantic Ocean, and offers a perfect blend of natural wonders, rich history, and vibrant culture. With its lush landscapes, stunning coastlines, and charming towns, Terceira Island beckons travelers seeking an unforgettable experience in a place where time seems to stand still. If you're looking to visit this fantastic location, or are interested in finding houses for rent in Terceira, keep reading to find out more.
Check out our article: Azores Real Estate: An Overview.
While Terceira Island is one of the larger islands of the Azores, you'll still find plenty of places within walking distance of each other. Another great way to explore all that Tercier Island has to offer is by bus or even by cycling.
Terceira Island: The Lilac Isle of the Azores
Whether you're an outdoor enthusiast eager to explore volcanic formations and verdant valleys or a history buff fascinated by centuries-old fortifications and charming cobblestone streets, Terceira Island has something to captivate every visitor. Known as the Lilac Isle, Terceira Island features plenty of lilacs and hydrangeas throughout its countryside, as well as picturesque violet-shaded houses in its capital, Angra do Heroísmo (the oldest city in the Azores). In fact, Angra do Heroísmo was recognized as a UNESCO World Heritage Site in 1983, so make sure to visit its historic center.
Avid travelers will be happy to learn that Terceira has its own international airport. Not far from the airport, you'll find Praia da Vitória, a town known for having charming, colorful buildings, a sunny beach, and the remains of its old city walls. The chilly waters of the Atlantic Ocean are balanced by the island's temperate climate, providing plenty of opportunity to soak up the sun.
Just outside of Praia da Vitória, you can visit Miradouro do Facho. This hilltop viewpoint doubles as the perfect spot to take photos and enjoy a view of the town, the harbor, and the surrounding countryside. Hikers will enjoy a visit to Monte Brasil, a designated natural reserve on the island. The Monte Brasil peninsula features the remains of a long-extinct volcano and is covered in a thick layer of flowers during the Spring. The hiking trail leads to the summit and viewpoint from which you can enjoy some stunning views. At the top, you'll also find a large memorial cross that commemorates the 1432 discovery of the island, as well as a few decommissioned artillery pieces courtesy of the São João Baptista fort located nearby.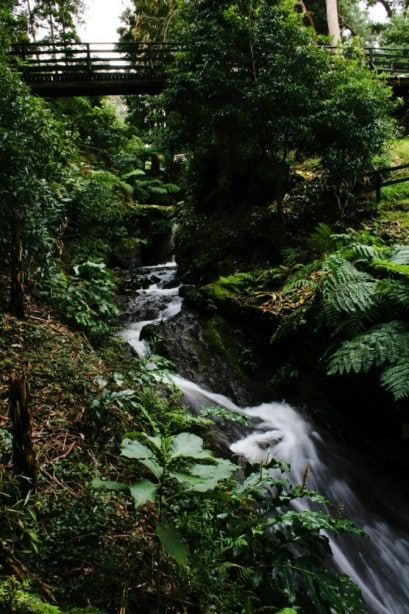 Algar do Carvão - The Volcanic Remains of Terceira Island
For many, the biggest highlight of a visit to Terceira Island is the chance to walk inside an extinct volcano. The Algar do Carvão is a lava tube located in the middle of the island, with a vertical drop spanning about 45 meters (150 feet) from the mouth of the cavern to its floor. The tube contains a further 45-meter (150-foot) descent to its deepest point, marked by a rainwater-fed lagoon. This rare opportunity to walk inside an extinct volcano is a must-see for many visitors.
Visiting hours vary depending on the time of year, but it does operate daily during the summer months. That's why it's important to check the website for up-to-date information when planning your visit.
When it comes to Terceira real estate, captivating properties await those seeking to rent, invest, or find their dream home on this picturesque island that offers a unique opportunity to own a piece of paradise in the midst of the Atlantic Ocean. With its stunning natural beauty, rich cultural heritage, and welcoming community, Terceira Island has become an increasingly popular destination for many.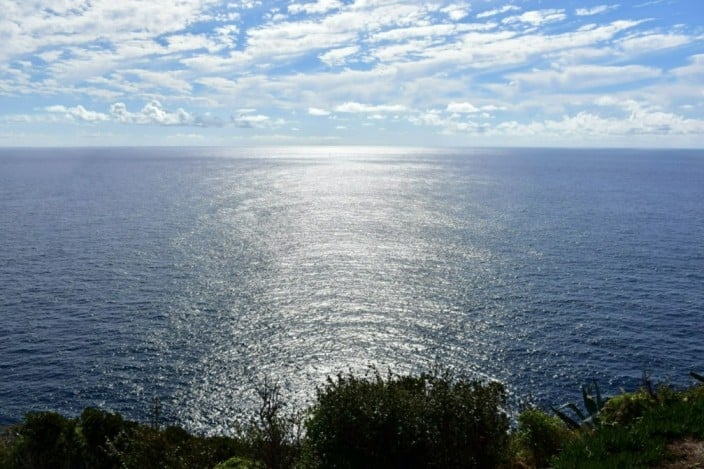 Types of Houses Available for Rent
One of the great draws of Portugal is the country's low cost of living, and Terceira Island offers just that. In fact, the cost of living on Terceira Island is very similar to the cost of living on Madeira Island. For both regions, the average cost of renting a one-bedroom apartment is around €450 per month. Of course, prices tend to increase the closer you move to the city center and decrease the closer you move toward the outskirts.
The island's real estate market boasts a diverse range of options, from charming traditional houses in historic towns to modern villas overlooking the breathtaking coastline. The island's growing popularity as a tourist destination, coupled with the country's stable economy, makes it an attractive choice for those seeking long-term investments or vacation rentals. Imagine waking up to panoramic views of the ocean, enjoying leisurely strolls through cobblestone streets, and immersing yourself in a vibrant local community with a proud sense of identity.
Check out our article: São Miguel Azores Real Estate: An Overview.
Apartments for rent in Terceira
Apartments for rent are a fantastic option for many – young professionals relocating for work, digital nomads looking to explore the area, families looking to enjoy an adventure-filled Portuguese holiday, and retirees looking to move to a tranquil location. The cost of renting an apartment will depend on the size of the apartment (one, two, or three bedrooms), the facilities included (such as wifi and access to a swimming pool), and the area it's located in.
Rental prices vary from €350 a month for a two-bedroom 160 square meter flat to €600 a month for a one-bedroom apartment with a fully-equipped kitchen.
Houses for rent in Terceira
Renting a house is a popular option for holidaymakers, retirees, and families. Property types vary from townhouses and country homes to detached, semi-detached, and terraced houses. Prices can range from €350 per month for a one-bedroom 40 square meter semi-detached house to €1,300 a month for a four-bedroom 254 square meter house.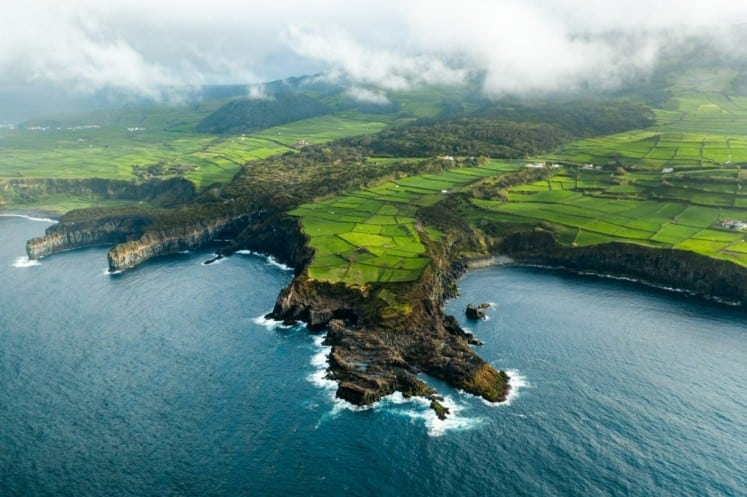 Terceira Island is an attractive option if you're in the market for luxury vacation rentals in the Azores. With a great view of the Atlantic Ocean from your dining table, perhaps a private swimming pool, and an excellent location in the depth of nature, you can find luxury top-rated vacation rentals in Terceira Island to relax and unwind.
When it comes to searching for your vacation rental on Terceira Island, you may find it helpful to use the search filters on property portals. Filters such as 'pet-friendly', 'free wifi', 'swimming pools', 'free parking', 'private room', 'air conditioning', and 'walking distance from' can help narrow down your search to find a property that meets your requirements (no matter whether it's a long-term or vacation rental).
Buying a house in Terceira
Once you fall in love with the Azores – and Portugal – you might be interested in houses for sale in Terceira. Azores property prices vary, but the average cost of houses in Terceira can range between €26,162 and €94,481. It can help to work with a real estate professional who will find you the best price possible for your holiday home on Terceira Island.

Goldcrest: Who We Are and How We Can Help You
If you have found your dream property in Portugal, seek help from a specialized property investment firm such as Goldcrest.
Independent advice is essential if you want to purchase property overseas. This is especially true for large investments. When looking to get a mortgage in Portugal, try to partner with an agent who understands the country, the terms, and the market. Experienced professionals guarantee purchase advantages and work through the requirements, hidden costs, and fine print smoothly and efficiently.
Contact the Goldcrest team to access exclusive information on the property market in Portugal and find out how much you can save on your international investment.
Whether you're looking to relocate, invest, or find your dream vacation home, Terceira's real estate market offers a world of possibilities. From historical charm to modern luxury, Terceira real estate invites you to embrace the lifestyle and beauty that this remarkable destination has to offer. Now that you know about the exciting opportunities, why not take the first step towards uncovering the island's hidden treasures and unique allure by looking for houses for rent in Terceira?
Keep reading
The following articles may interest you:
Frequently Asked Questions about Houses for Rent in Terceira
1. Can I find studio apartments for rent on Terceira Island? 
Yes, you can find studio apartment rentals in Terceira Island. You can use portals like Idealista and Airbnb to find top vacation rentals and long-term rentals in Terceira Island, as well as apartments and houses for sale.
2. Can I find short-term rentals on Terceira Island?
Yes, you can find short-term rentals in Terceira Island. To find top-rated vacation rentals in Terceira, you can use websites like Airbnb. Idealista, Expedia, and Vrbo to find short- and long-term rentals that suit your needs.
3. What is Terceira known for?
Terceira Island is known for being an active volcanic island. In 1983, the island's capital city, Angra do Heroísmo, was recognized as a UNESCO World Heritage Site for the development around its bay and its contribution to the discovery of the New World. There are hiking trails offering mountain views and activities available all over the islands, attracting visitors looking to explore this excellent location. With more tourists opting to visit the area, Terceira Island vacation rentals are growing in popularity.
4. How much is rent in Terceira, Azores?
Rent in Terceira is relatively affordable and is similar to the cost of rent in Madeira. The cost of properties for rent in Terceira, Azores, will vary depending on factors like the size of the property, its location on the island, and the facilities and amenities included. Rent will also be influenced by whether the property is a vacation rental or long-term rental.