Updated: March 30, 2023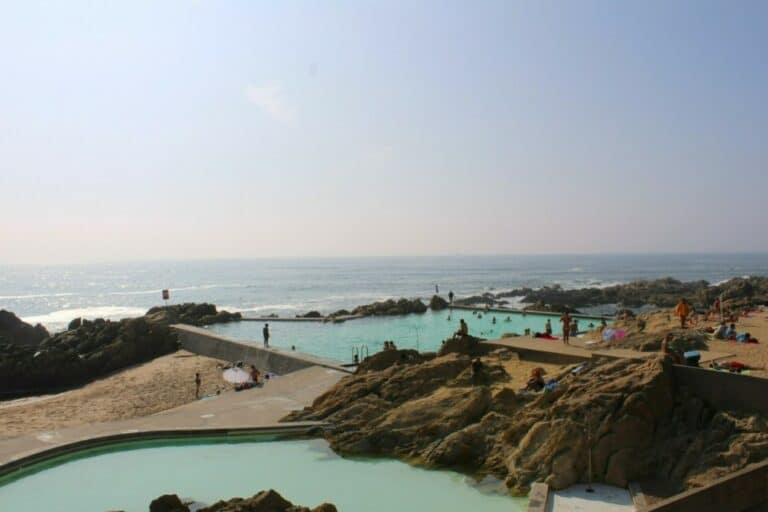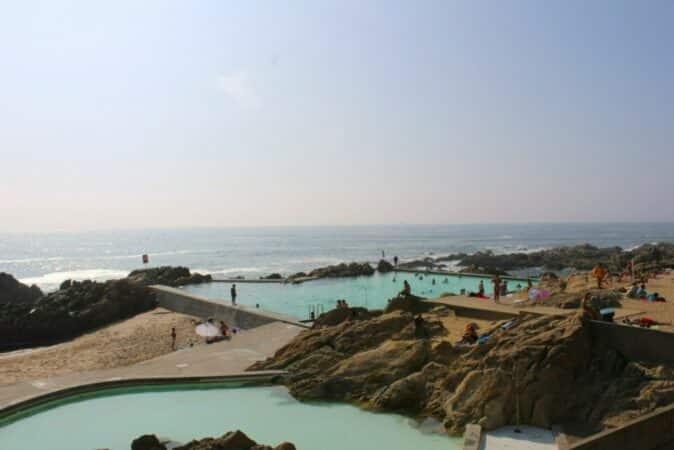 If you type 'cheap houses with pool in Portugal' into a search engine, you may be surprised by the number of options that pop up. With the country's fantastic weather, it makes sense that properties with a swimming pool are popular among buyers and renters.
Keep reading to learn about the different options available to suit your needs, from villas in Portugal for sale with a private pool to Airbnb rentals with an indoor pool. The possibilities to enjoy the year-round Portuguese sun are endless.
Types of Cheap Houses with Pools
Before you search for affordable houses with a pool for sale in Portugal, it's important to know what kind of properties are available in the country. What follows is a brief overview of the kind of real estate available in Portugal: 
Casa or Moradia: A typical detached home, some of which have surrounding amenities such as a backyard or a patio. Most of these houses have a wall around them, as well as a front gate.
Casa Geminada: A semi-detached house.
Condomínios or condos: Individual apartment units that share common areas. These types of properties offer a greater level of care and safety and, as such, can be expensive. Apartments range in size from T0 (studio) to T3+ (three or more bedrooms).
Quintas: Classic rustic houses or farms, usually found in the country's inland areas. It is also possible to find some

quintas

in suburban areas.

Terreno (land): You can buy land in Portugal and build your own home. If you choose this option, you must first ensure that the land is registered for habitation with the city hall (

Câmara Municipal

).

Villas: Spacious properties ideal for vacation homes or family homes. Options range from basic or traditional to contemporary or luxury.
Resort properties: Properties that are part of golfing and leisure complexes. This could be a great investment option as Portugal is considered Europe's golfing capital.
You can use home and apartment finder websites to help you sort through the available options and determine the type of property best suits your needs.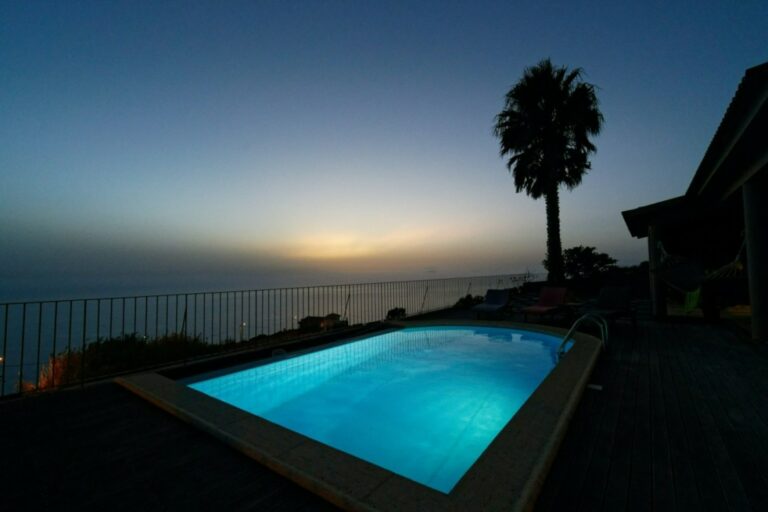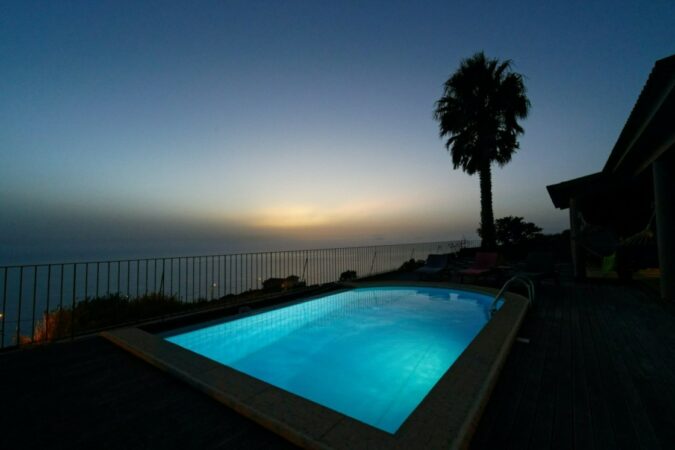 The purchase price or average rent of a typical home will vary based on factors like its location, size, and amenities. Even so, as one of the most affordable countries in Europe, the cost of living in Portugal is appealing to most expats. For example, let's compare two capital cities: Lisbon and Washington DC. The average rent in Washington DC is 102.1 percent higher than in Lisbon, one of the many reasons Portugal is so popular among American expats.
Now that you are aware of the property types in Portugal, you can decide what you need from your property. Is it a home that needs to be close to middle schools or high schools? Do you want easy access to nearby cities? Your next step can be to look online to get an idea of which homes are available with pools, at what price, and in what areas.
Using real estate websites for your search can be quite beneficial in finding property information, such as TTR Sotheby's International Realty. Use their clear filters to refine your search and see exactly what is available. Another option is to employ the services of a real estate agent or buyer's agent. They will have specialized, in-depth knowledge of Portugal's real estate market, as well as access to listings not available to the general public.
Where to find properties with a pool
Some of the best locations to find properties with a pool include:
Goldcrest: Who We Are and How We Can Help You
As a local buyer's agent situated in Portugal, Goldcrest provides insightful real estate expertise and strategic advice. From sourcing to property acquisition, we help clients identify outstanding investment opportunities in some of Portugal's finest locations. Goldcrest has access to property listings and new listings you won't find elsewhere in the market.
Have a question about buying a property in Portugal? Contact us today for more information on how best we can assist you.
As you can see, whether you're interested in affordable houses with a communal pool for sale in Lisbon or villas for rent with a private pool in the Algarve, Portuguese property caters to a range of requirements. For example, you may dream of villas for sale in Portugal with a private pool. They may seem out of reach, but a quick search across property websites will show you that it's possible to find almost anything that suits your budget. So start your journey now, and your dream home in Portugal could become a reality. 
Frequently Asked Questions about Cheap Houses with Pool
1. How much does it cost to build a pool in Portugal?
The cost of building a pool in Portugal will vary based on a number of factors, including the size of the pool, the construction materials used, the land on which the pool will be built, the purification equipment needed, whether heating equipment is needed, and so on.
2. How much is the average house price for a property with a pool in Portugal?
The average price of a house with a pool in Portugal varies based on the location, the size of the house, the size of the pool, and so on. According to an article published by Idealista in 2022, buying a property with a swimming pool in Portugal costs an average of 63.4 percent more than a property without a pool.
3. Is it cheap to buy a house with a pool in Portugal?
According to a study by Idealista, buying a property with a pool in Portugal can cost around 63.4 percent more than a house without a pool. However, this does not mean that it has to be an expensive purchase, as it is possible to find affordable houses with a pool in Portugal.