Updated: November 9, 2023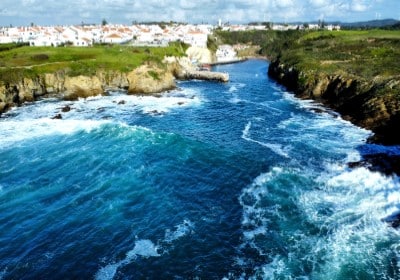 If you're curious about whether foreigners can buy property in Portugal, then exploring Vila Nova de Milfontes real estate is a great place to start. This picturesque region harmoniously merges the charm of vintage villas with the sleek elegance of contemporary apartments, all against the backdrop of breathtaking ocean vistas. 
The region's pristine beaches, such as Praia da Franquia and Praia das Furnas, its deep-rooted historical essence, and the captivating allure of the Atlantic make it an increasingly coveted destination for both local enthusiasts and global investors. Particularly in the vacation rental sector, Vila Nova de Milfontes promises substantial returns. 
Beyond its investment potential, the town offers a tranquil respite from the more commercialized tourist hotspots of Portugal. However, selecting the perfect property can be a difficult one, particularly if you are unfamiliar with the buying process in Portugal or are unsure where to buy. In this article, we delve into Portugal's real estate investment opportunities, focusing on Vila Nova de Milfontes. 
Vila Nova de Milfontes: A Blend of the Past and the Future
Vila Nova de Milfontes, a true gem of the Alentejo coast, seamlessly marries its historical roots with mesmerizing coastal aesthetics. Located on Portugal's western coast, in the middle of the Natural Park of Southwest Alentejo and Costa Vicentina, this town feels like a nostalgic journey with a touch of modern allure. Here's what makes this place a standout in Portugal's property scene.
History 
Vila Nova de Milfontes has a tapestry of stories tied to Portugal's famed maritime endeavors. Over the centuries, it's witnessed a spectrum of events, from peaceful epochs to turbulent times. This multifaceted history doesn't just draw tourists but positions the town as a living canvas of tales and traditions in Vila Nova de Milfontes.
Scenic views 
Perched on the scenic Alentejo coast, Vila Nova de Milfontes's excellent location offers breathtaking views of the expansive Atlantic. With its golden, magnificent beaches flanked by dramatic cliffs, it's a serene escape for both residents and visitors. You'll be charmed by the town's Portuguese essence, evident in its whitewashed buildings and picturesque cobblestone lanes.
Real estate potential 
Recently, there's been a buzz around Vila Nova de Milfontes, mainly due to its budding prospects in property development. The town's storied past, natural beauty, distance from the privileged area, and increasing allure for tourists make it a hotspot for investment. If you're interested in residential properties for sale or rent, business opportunities, or the places to buy real estate in Portugal,, Milfontes holds promising potential. With its growing popularity, property demand here is on an upward trajectory, making Vila Nova de Milfontes a magnet for investors.
Property Types in Vila Nova de Milfontes
Vila Nova de Milfontes boasts an eclectic mix of living spaces suited for the modern nomad, families, or the savvy investor. Based on the property type, here are some options to explore.
Apartments
Whether you're vibing solo or with a partner, there's a studio apartment waiting for you in Vila Nova de Milfontes. Need more space? The main house could vary in terms of size and amenities. And if you're all about soaking up the incredible landscapes that Portugal has to offer, many units come with a panoramic sea view. Plus, if you're looking to truly immerse yourself in the local scene, Milfontes retains an authentic ambiance.
Villas
For those leaning towards a dash of opulence and a lot of personal space, the villas of Vila Nova de Milfontes should be your go-to. Think luxury with a twist—many villas fuse iconic Portuguese aesthetics with modern-day comforts like private gardens, a personal swimming pool, and open-air lounges. For instance, this property type for a typical family housing villa consists of 3 floors, with a bedroom, guest toilet, and living room on the ground floor, often including a dining room. You could also find options with two bedrooms, a bathroom, and a kitchen on the 1st floor.
Townhouses
Sitting between apartment living and villa vibes, this property type offers a slice of communal life with a side of personal space in Vila Nova de Milfontes. Sporting the region's signature terraced design, these homes often share walls but rest assured you will have your own space. With individual entrances and, often, a spot of green to call your own, they're tailor-made for families and community lovers in Vila Nova de Milfontes.
Land
Land for sale in Portugal in places like Vila Nova de Milfontes is a solid investment that highlights the growth opportunities in Portugal's real estate market. Plots here are like blank canvases for investors and visionaries, ready to be transformed into residences, commercial hubs, or even the next luxury getaway. 
Current Real Estate Market Trends in Vila Nova de Milfontes
Vila Nova de Milfontes is swiftly gaining traction in the real estate realm, and it's not by accident. Let's delve into the driving forces behind this. 
Pricing dynamics
Vila Nova de Milfontes has witnessed a steady rise in property prices. Its coastal allure paired with a deep-seated history has captivated both local and global enthusiasts. Although it remains relatively affordable compared to some of Portugal's bustling hubs, the increase in prices—especially around beachfront and central areas—is significant. 
Demand
Several elements play into the heightened property interest in Vila Nova de Milfontes. For one, its burgeoning status as a go-to tourist destination makes it attractive for holiday homes and savvy investments. Moreover, its tranquil ambiance and scenic outlook have endeared it to retirees and those seeking a serene haven. 
Investment opportunities
The tourist boom has sparked a keen interest in vacation rentals. Vacation-ready homes tailored with amenities are generating notable returns. The trend of transforming older, character-rich homes into luxury properties in Portugal, especially in Vila Nova de Milfontes, is also gaining momentum.  
Buying Property in Vila Nova de Milfontes
When investing in Portuguese real estate, especially in regions like Loulé, understanding and adhering to the country's legal protocols is paramount. Engaging with a reputable Portugal real estate lawyer is essential. They not only provide expert legal guidance but also ensure you navigate the intricacies of the process seamlessly, safeguarding your interests at every step.
For a smooth property acquisition experience, prospective buyers need to have certain essentials in place. This includes a valid proof of identity, which is a requirement for all buyers regardless of their nationality. International buyers must also get a Portuguese NIF (Número Fiscal de Contribuinte) – a fiscal number critical for tax-related matters. Additionally, opening a local bank account can greatly facilitate and simplify transactions associated with your property purchase. 
Portuguese taxes
Here are the property taxes in Portugal that you will need to be aware of when purchasing a property in Portugal. 
Taxes to pay at the tme of purchase:
Stamp Duty (IMT): This is levied on property acquisitions and usually ranges from 0 percent to 8 percent. It's calculated based on the higher value between the property's purchase price or its taxable amount. 
Property Transfer Tax (IS): This is a tax on the transfer of property rights and is typically around 0.8 percent of the transaction value. 
 Taxes to pay annually:
Municipal Property Tax (IMI): This is an annual tax that property owners must pay. It varies between 0.3% to 0.8% based on the property's assessed value. 
Additional costs: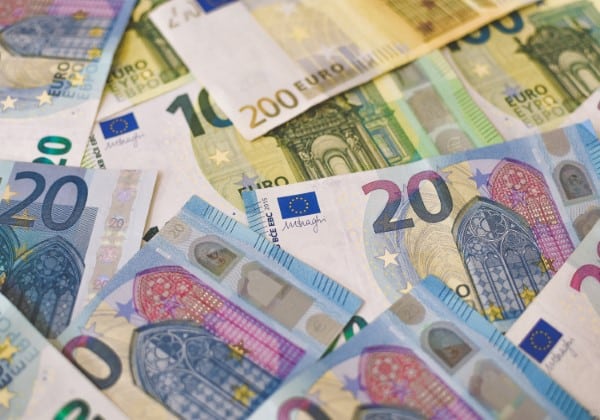 Notary and Registration Fees: These cover the legal documentation and property registration processes. The associated costs typically range between 1 percent to 2.5 percent of the property's value. 
Legal charges: Legal professionals might charge around 1% to 2% of the property's price or might have a fixed fee for their services.
For a comprehensive understanding of the types of property ownership in Portugal, it's advisable not only to consult legal professionals but also to engage real estate agents. If you're seeking an English-speaking realtor, this guide might be invaluable to you.  
Unlike traditional realtors, Goldcrest operates distinctively as a buyer's agent, which means our allegiance is strictly to the buyer. In contrast, real estate agents often represent the seller, leading to potential conflicts of interest. By choosing us, you're ensuring an advocate who works solely in your best interest, supporting you at every step of your journey. Contact us to see how we prioritize and protect your needs throughout the buying process.. 
Vila Nova de Milfontes' Investment Prospects
Vila Nova de Milfontes has some real estate avenues worth considering. Here's a breakdown of what's on offer in this coastal town.
Vacation rentals
Vila Nova de Milfontes' blend of coastal allure and historical depth is drawing tourists who crave a serene escape, setting it apart from more mainstream destinations like the Algarve. With visitors pouring in throughout the year, vacation rentals are where the action's at. Think properties tailored for short stays, complete with all the homely vibes. These have been yielding impressive returns, especially when the tourist wave hits its peak.
Long-term leasing
But what about those who get so enchanted by Milfontes that a short stay won't cut it? There's a growing number of people, both native and from afar, setting up their nests here. Investing in long-term leasing means you're in for a steady stream of rental income. And if your property is snuggled close to the town's amenities or sits in a prime spot, you set a higher rent. Less hands-on than vacation rentals and with the perk of consistent monthly income, long-term leases are a pretty solid bet.
Development projects
With the town's dynamic growth, there's also room for those who want to shape its future landscape. As the appetite for both residential and commercial spaces intensifies, there's potential to mold fresh properties from scratch – from cozy homes to opulent resorts. Locations on Vila de Milfontes' fringes or those marked for growth are particularly promising. Combine the town's architectural charm with modern twists, and you've got projects that aren't just visually stunning but also financially rewarding.
Amenities and Attractions in Vila Nova de Milfontes
In Vila Nova de Milfontes, you'll find access to facilities that make daily living seamless and enriched. From essential services to recreational spots, here's what you can expect in this coastal haven. 
Amenities
In the heart of Milfontes, diverse shopping options await, from quaint local boutiques to well-stocked supermarkets. The educational landscape is rich with institutions like "Escola Primária de Milfontes" for younger students and "Escola Secundária de Milfontes" for the adolescents. And when it comes to health, the "Milfontes Health Center" and numerous pharmacies ensure residents are well-taken care of. 
Attractions
Milfontes is not just about serene landscapes; its beaches, such as "Furnas Beach" and "Malhão Beach", are popular spots for relaxation and water activities. The town's history is palpable, with landmarks like the "Fort of São Clemente" and the "Church of Nossa Senhora da Graça" narrating tales of the past. Throughout the year, events ranging from the "Milfontes Music Fest" to traditional cultural celebrations keep the town's spirit alive. 
Lifestyle in Vila Nova de Milfontes
Residing in Vila Nova de Milfontes means embracing a tranquil coastal life enriched by Portuguese traditions. Modern conveniences seamlessly weave into the town's cultural fabric, fostering a unique living experience. Vila Nova de Milfontes exudes an inviting atmosphere where residents effortlessly discover a genuine sense of belonging, fostering an everyday experience that resonates with the town's authentic charm. 
Why Choose Goldcrest as Your Buyer's Agent in Vila Nova de Milfontes?
Vila Nova de Milfontes is an enchanting blend of historical charm and modern allure, making it a prime destination for real estate investments. Selecting the perfect property in Vila Nova de Milfontes can be a daunting task, especially for foreigners. As a trusted buyer's agent, Goldcrest understands the intricacies of the local real estate market.  
Our primary focus is on buyers, ensuring that they secure the best possible deals tailored to their preferences and requirements. Beyond helping you find your dream property, we manage the entire home-buying process from the initial search to post-purchase care. This seamless approach ensures a hassle-free experience, allowing you to enjoy the scenic beauty and investment potential of Vila Nova de Milfontes. 
Frequently Asked Questions about  Vila Nova de Milfontes Real Estate
What is the current real estate market like in Vila Nova de Milfontes?
Well, Vila Nova de Milfontes is definitely on the radar now. With more folks eyeing it and increasing tourist traction, both vacation units and homes have seen quite the demand. This has nudged property prices and transactions over the last eight years.
How much does a typical home in Vila Nova de Milfontes cost?
How much does a typical home in Vila Nova de Milfontes cost? 
Property prices in Vila Nova de Milfontes can vary significantly based on factors such as location, size, sea view, and amenities. As a general ballpark, mid-high range properties have an average sale price per square meter at €2,190, while it's €3,260 per square meter for high-end homes.
Are there any luxury properties available for sale in Vila Nova de Milfontes?
Vila Nova de Milfontes boasts some upscale properties, especially those offering ocean views and situated in prime spots. Most luxury homes are equipped with top-notch amenities like a dinning room, and typically cost more. 
What are the most desirable neighborhoods for real estate in Vila Nova de Milfontes?
Vila Nova de Milfontes boasts several sought-after areas for real estate. Furnas, known for its proximity to the stunning beach and river, remains a top choice. The central region around Avenida Marginal is also popular, offering convenience and vibrancy. Meanwhile, regions closer to the coast, such as Alagoachos and Ribeira da Azenha, are increasingly favored for their mix of natural beauty and essential amenities. It's essential for buyers to verify the proximity and convenience of each neighborhood in relation to this Alentejo region Milfontes to ensure the best fit for their needs. 
How does the cost of real estate in Vila Nova de Milfontes compare to nearby towns and cities?
Vila Nova de Milfontes, being a popular coastal town, might have higher property prices compared to some inland towns in the Alentejo region. However, when compared to major cities or more commercialized tourist destinations in Portugal, it can offer more competitive rates. 
Are there any restrictions on foreign buyers purchasing real estate in Vila Nova de Milfontes?
There are no specific restrictions on foreign buyers purchasing real estate in Vila Nova de Milfontes.
What are the property tax rates in Vila Nova de Milfontes?
Th Taxes to pay at time of purchase: 
The Property Transfer Tax (IMT) is one of the principal taxes due when purchasing a property in Portugal. Its rate depends on the type of property and its purchase price. 
Annual taxes: 
The Municipal Property Tax (IMI) is an annual levy for property owners in Portugal. The rate fluctuates based on the property type and its location, generally ranging from 0.3% to 0.8% of the property's tax-assessed value. To ensure precise calculations, it's recommended to consult local tax authorities or a tax specialist. 
Are there any upcoming real estate developments or projects in the area?
While Vila Nova de Milfontes located in the Alentejo region maintains its charm, there are whispers of exciting developments on the horizon, such as the "Milfontes Riverside Complex" and the "Coastal Harmony Residential Project". These endeavors highlight the town's budding potential and the growing interest in its real estate sector.