Updated: March 3, 2023
When you hear the word
Cascais
, you likely think of luxury living, arresting beauty, and charming locals. As the fifth largest city in Portugal, you may also expect the cost of living in Cascais to be on the higher side. While you're not wrong, the reality of living in Cascais may not be as expensive as you imagine.
Choosing to live in Cascais means having access to some of the best aspects of Portugal: Manicured parks, shops selling traditional goods, an abundance of cultural activities and museums, upscale boutiques, and a range of restaurants and cafés serving some of the most delicious local cuisines.

What is the cost of living in Cascais?
The price of your life in Cascais is dependent on various factors, such as where in the city you reside, whether you own a property or rent one, the number of people in your household, and your lifestyle.
To give you an idea of the average price of goods and services in Cascais, we've compiled a handy list below.
Rent and utilities
[table id=48 /]
Groceries
[table id=49 /]
Dining out
[table id=50 /]
Transportation
[table id=51 /]
All data is from Numbeo, last updated February 2023.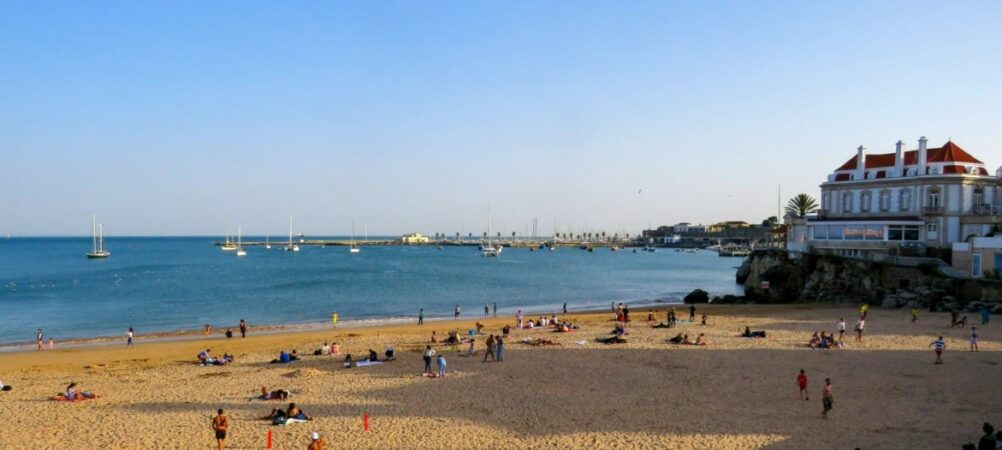 As you can see, residing in Cascais is not necessarily equivalent to living an extremely expensive life. Living closer to the city center means that things will cost a bit more. Living further away from the city center means life becomes more affordable.
Remember, Portugal is considered one of the most affordable countries in Western Europe.
For a more in-depth look at Cascais, check out our
guide to
Living in Cascais, Portugal
.
You may also enjoy our article on
Reasons to Buy Property in Cascais
.
Goldcrest: Who we are and how we can help you
Contact Goldcrest if you're interested in purchasing real estate in Cascais or anywhere in Portugal. Goldcrest is a local buyer's agent situated in Portugal. We provide insightful real estate expertise and strategic advice. From sourcing to property acquisition, we help clients identify outstanding investment opportunities in some of Portugal's finest locations. 
Whether you're a family looking to relocate or invest in land for redevelopment, our team of experts can help you find the right property without the hassle or fuss.
Contact us
to get the ball rolling on your Portuguese real estate investment.
[sc name="get-touch-2" ][/sc]
Frequently Asked Questions about the Cost of Living in Cascais
1. Is Cascais affordable?
Yes, Cascais can be affordable. The cost of residing in Cascais depends on a number of factors, such as the area you live in, the number of people in your household, and your lifestyle. The city will be more affordable the further away you move from its center.
2. What is the cost of living in Cascais, Portugal?
The cost of living in Cascais depends on many factors. On average, a person can expect their estimated monthly costs to be around €626.9 without rent, according to Numbeo. The closer you live to the city center, the higher the cost will be. The further away you live from the city center, the more affordable the cost will be. 
3. Is Cascais cheaper than Lisbon?
Yes, living in Cascais is cheaper than in Lisbon. According to Numbeo, consumer prices, including rent, are 6.2 percent lower than in Lisbon, rent prices are 0.7 percent lower than in Lisbon, and the cost of groceries is 15.8 percent lower than in Lisbon.