Updated: April 8, 2023
This article on Cascais, Portugal apartments for rent is your introductory guide to renting in this beautiful coastal town west of Lisbon. Cascais has probably more properties that could be classed as upmarket or luxury than other parts of Portugal.
Cascais – the jewel of the Portuguese Riviera
It's easy to see why Cascais is frequently referred to as the jewel of the Portuguese Riviera. Nestled on the Atlantic Ocean, it is renowned for its exquisite beaches, picturesque streets, and historic center. Costa da Guia is a stunning coastal line that offers breathtaking views across the sea.
Its convenient location near the capital, laid-back way of life, and idyllic ambiance have all contributed to its popularity among expats of various ages, backgrounds, and lifestyles. It also has great and highly rated transport links, such as buses and a train station that connect Cascais with the rest of the country.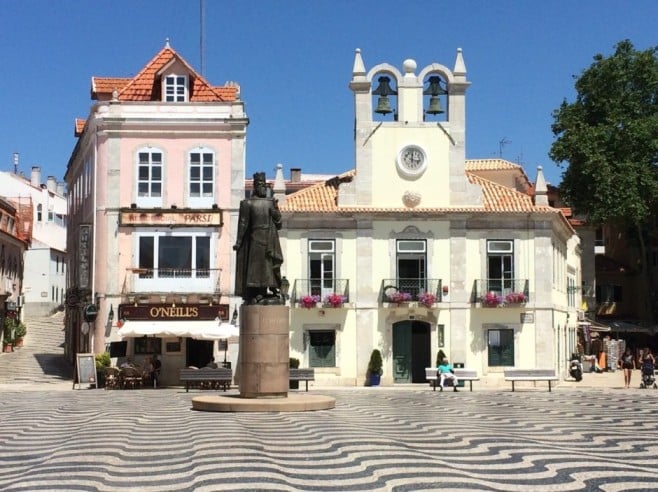 Cascais is a sought-after destination for tourists and expats alike, who flock here from all over the world to soak up its breathtaking views, dynamic culture, rich history, and sublime weather.
Types of Apartments Available
Cascais has a lively rental market for tenants with a variety of budgets and lengths of contracts. It's important to bear in mind that Cascais is one of the more expensive areas in Portugal due to its exclusive location and many upmarket amenities and facilities. However, compared to many other European seaside towns, Cascais is still an affordable location to rent.
These days, more and more properties come with modern amenities such as air conditioning, a fully equipped kitchen, a spacious dining area, and a beautiful terrace. Many are also in an excellent location, more often than not with a sea view.
One-bedroom apartments
The monthly rent for one-bedroom apartments, also called T1 apartments in Portugal, is between €800 and €1,500 per month. This is the average for a standard T1 apartment in the city center of Cascais.
It's important to note that prices can be much higher depending on the size, location, and amenities of the apartment. For example, a fully furnished 70 square meter T1 flat in Cascais center can cost around €2,400 per month.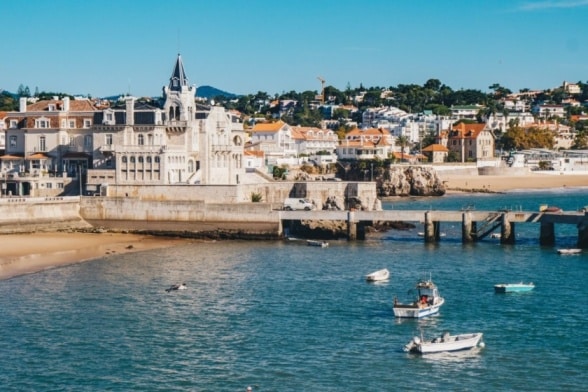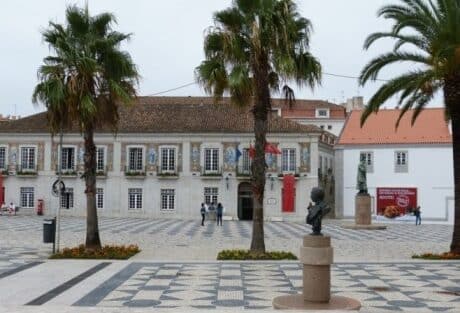 Such a flat comes with sea views and will be close to popular restaurants and bars, cafes, shops and boutiques, museums, green spaces, public transport, beaches, and the esplanade.
Luxury apartments
For those searching for their new home the ultimate luxury without a set monthly budget, you can find a 112-square-meter one-bedroom apartment in a former palace in Cascais and Estoril. For €5,500 per month, you can enjoy sea views from the balcony and easily access the beach from the property. 
Two-bedroom apartments
Two-bedroom apartments or T2 apartments can be snapped up from €950 per month for basic accommodation. Generally, however, expect prices for a T2 apartment to be between €1,500 and €2,500. Some of these will come with balconies, private parking, or communal swimming pools. 
Luxury apartments
As with T1 apartments, there is no upper limit on rent for luxury apartments or penthouses in Cascais. For example, €4,400 rent per month will get you a spacious, refurbished apartment in the center of Monte Estoril, with stunning views across the sea, a large terrace, a garage, and an elevator in the building.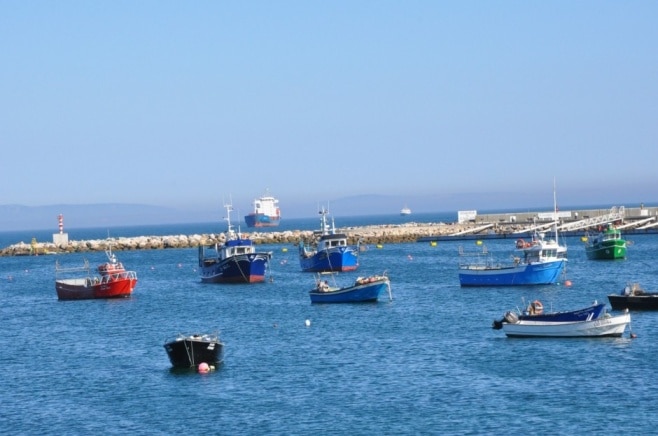 For €4,500 per month, you can rent the perfect place: A two-bedroom apartment in a luxury condominium with 24-hour security, a swimming pool, a tennis court, and beautiful sea views. Air conditioning and a fully equipped kitchen are standard.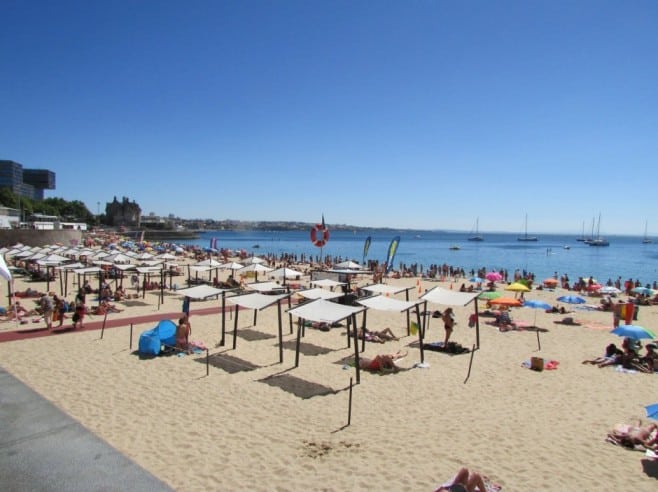 Summary
Although Cascais is known for its upmarket location and higher property and rental prices, you can find affordable long-term rental options in this area of Portugal, too. Cascais is a fantastic place to rent apartments and property for a more affordable price than in other parts of Europe without having to compromise on luxury.
Affordable luxury
Cascais boasts some exceptional apartments, and more and more properties have got great amenities at reasonable prices, something many expats can only dream of in their home countries. Although you can find luxury apartments for a higher price point, you'll also find plenty of reasonably priced places that come with fantastic features and, more often than not, a view of the sea.
For further information, you may find the following articles helpful:
Frequently asked questions about Cascais Portugal Apartments for Rent
Can a foreigner rent an apartment in Cascais, Portugal?
Renting property in Cascais long-term is straightforward, and expats won't face any issues if they have the correct residential visas or documents. Apart from a residence permit, you will also need a bank account and a Portuguese tax number.
How much does it cost to rent a flat in Cascais?
This depends on your needs and expectations of an apartment. You can rent basic one or two-bedroom apartments for under €1,000 per month but expect to pay more for more amenities and comfort. Luxury apartments of any size can cost anything from €2,500 to €5,500 per month, although some may cost even more than that.