Updated: October 2, 2023
Faro is a vibrant place in the Algarve, in southern Portugal. It has been a hotspot for expats and visitors for many years, who are drawn to this beautiful place with stunning beaches and plenty of sunshine all year round.
In this article, we'll give you an overview of the cost of living in Faro, including average cost of real estate, everyday essentials, utility cost, as well as healthcare and education fees.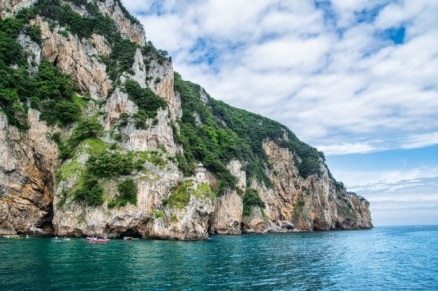 About Faro
Faro is a picturesque city located in the southern region of Portugal, known as the Algarve. With its rich history, stunning beaches, and charming atmosphere, Faro offers a unique living experience for residents and visitors alike.
Living in Faro means enjoying a mild Mediterranean climate with long summers and mild winters. The city is surrounded by beautiful natural landscapes, including the Ria Formosa Natural Park, a protected area that consists of lagoons, marshes, sand dunes, and diverse wildlife. Residents can explore these natural wonders through hiking trails, boat tours, or simply relaxing on the sandy beaches.
Faro's historic center is a delight to explore. It's home to narrow cobblestone streets, ancient architecture, and a rich cultural heritage. The city's cathedral, known as Sé de Faro, and the Arco da Vila, a triumphal arch dating back to the 19th century, are among the notable landmarks that contribute to the city's unique character.
This rich history is preserved in the Faro Municipal Museum, which exhibits diverse collections of artefacts, artworks, and cultural displays. You can find the Municipal Museum in Faro city center, amongst many other cultural delights.
The city also boasts a vibrant culinary scene, with a wide range of restaurants serving traditional Portuguese dishes, fresh seafood, and international cuisine. The local markets offer an abundance of fresh produce and regional specialties, allowing residents to indulge in the flavors of the south of Portugal.
Shopping is also super affordable, be it for everyday essentials or other things you'll need. The Forum Algarve has everything you could shop for under one roof and is popular with expats and locals alike.
Those who value international travel, such as digital nomads or business people, will be pleased to learn that Faro is home to one of Portugal's three international airports. It's easily accessible whether you live in Faro or somewhere else in the south.
Living in Faro provides residents with a relaxed lifestyle, where they can enjoy the beauty of nature, immerse themselves in history and culture, and savor the pleasures of coastal living. Whether it's strolling along the marina, enjoying a sunset by the sea, or simply sipping a coffee in one of the charming squares, Faro offers a tranquil and welcoming environment that is hard to resist.
Cost of Real Estate and Rent in Faro
Real estate and rent in Faro, the Algarve's capital city, are generally more affordable than other coastal cities or towns in Europe. Whilst property can be bought and rented if you're on a budget, please note that more upmarket and even luxury properties can be yours without having to pay a premium price. 
The Faro cost of property in the city center is very affordable on an average salary of both, legal residents and non EU citizens. Of course, your monthly budget will determine how much you'll be able to afford in terms of rent or mortgage.
Generally speaking, buying property in Portugal is always a wise investment. What's more, as an expat, you may be eligible for tax breaks, making your investment a profitable choice.
Overall, the property that's right for you depends on your circumstances, requirements, and your budget. Nevertheless, compared to other European cities, you'll find some exceptional properties in Faro on the rental or real estate market.
Rent in Faro
Renting property in Faro may be an ideal option for digital nomads or those who wish to stay for a shorter period of time. It may also be the best option for those who want to explore the area before committing to buying a property.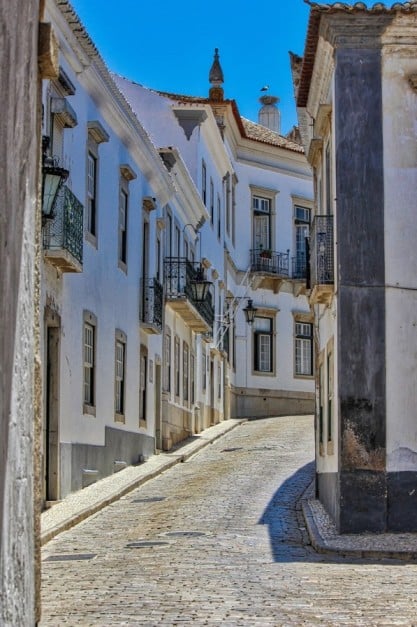 On the whole, rental prices range from €420 to €16,000 per month, depending on the level of luxury you want. The high end of the price range means you'll be renting a large villa with all the amenities you can think of, such as a private garden, swimming pool, and fully air-conditioned living quarters. 
With such a broad price range, it's safe to say that there are apartments, houses, and bigger places available to rent for every kind of budget. Generally speaking, rental prices in the center of Faro are more expensive than on the outskirts. 
For average salaries and average living expectations, expect to pay between €500 and €800 per month for a one-bedroom apartment in Faro and between €1,100 and €1,800 per month for a three-bedroom apartment in Faro's center. On the outskirts, prices for a one-bedroom apartment are between €450 and €750, and for a three-bedroom apartment, between €700 and €1,200 per month.
Property in Faro
Real estate for sale and investment is available for all budgets and requirements. Faro's property market offers something for everyone, from complete renovation and restoration projects to fully-finished luxury homes, and any expat, with or without family, will be glad for this choice.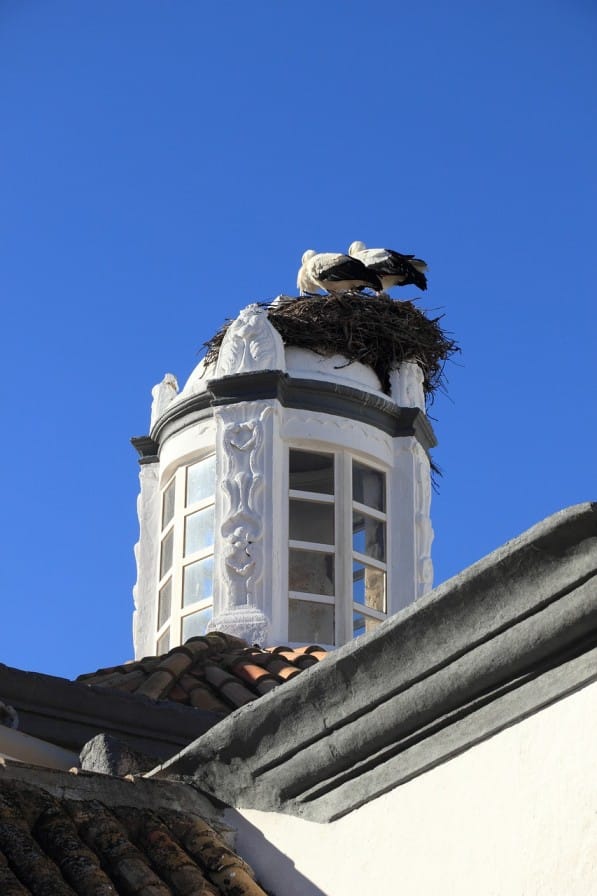 Quick overview of property prices in Faro
The price range is broad, from €12,000 for a rural plot of land, including a ruin in need of full restoration, to multi-million Euro luxury villas, whole luxury estates with swimming pools, and large plots of land. 
On the outskirts of Faro, often in one of the small villages, you will find an abundance of renovation and restoration projects to buy, many of which are below €100,000. However, small properties which are fully renovated and ready to move in are also available, starting at around €79,000. 
In Faro center, you'll be able to find a basic two-bedroom flat for around €130,000, and for something a little more modern, you'll pay around €180,000. The same goes for larger properties with more bedrooms and more amenities. Generally speaking, prices often start below €150,000 for properties in need of some work. 
On average, you can expect to pay €3,156 per square meter for a house and €2,840 per square meter for an apartment in Faro. 
Prices increase if you are after something more spacious and modern, and you will also find many upmarket properties for sale across the whole price range. On the flip side of the coin, land for sale in Algarve can be a cost-effective way to build your dream home from scratch. 
Expats who want to invest in larger properties, such as multiple-bedroom properties for developments, can find a variety of options in Faro. Starting at around €54,000, a large plot of land, including the opportunity to restore a seven-bedroom villa, can be yours. For a brand new four-bedroom apartment in Faro, you'll pay around €299,000, but cheaper and more expensive options are also available.
Luxury real estate is popular in Faro, and you'll be able to find a huge range of properties that start at €1,000,000. Faro and its surrounding towns and cities offer a plethora of villas with all the amenities you could ask for, including balconies, outbuildings, swimming pools, and, more often than not, stunning views across the Atlantic Ocean. 
You may also want to consider the following articles:
Food Prices in Faro
The cost of living in the south is generally a little higher than in more northern parts of Portugal, but it is still more affordable than in many other European seaside towns and cities.  Food and wine are essential to Portuguese life. Food prices are affordable, with the added bonus that Portugal is well known for its fantastic cuisine and great fresh produce.
Your weekly shop for all the essentials should at a lower cost, and Faro's city center offers a variety of options to get your groceries from; from supermarkets, to food halls and markets.
Below is a table with the average prices for basic food and drink items that a typical household would need on a weekly basis. Please note that these costs are subject to change, depending on where you shop and due to the natural changes in prices depending on the current situation of the economy.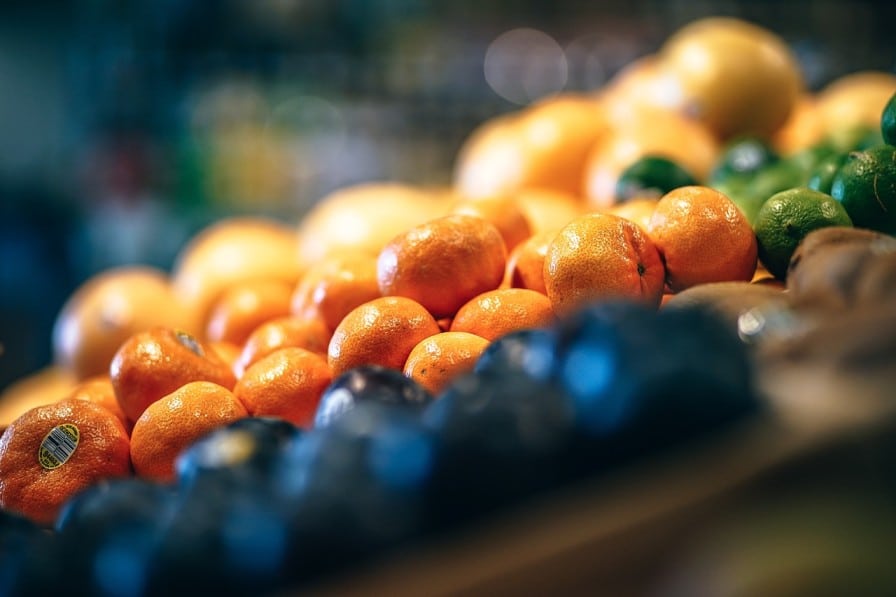 | Item | Price |
| --- | --- |
| Milk (1 liter) | €0.85 |
| Fresh white bread (500 g) | €1.53 |
| Rice (1 kg) | €1.18 |
| Eggs (12) | €1.85 |
| Chicken (1 kg) | €6.10 |
| Apples (1 kg) | €1.63 |
| Tomatoes (1 kg) | €2.07 |
| Potatoes (1 kg) | €1.33 |
| Water (1.5 liters) | €0.81 |
*The above figures are from Numbeo as of June 2023.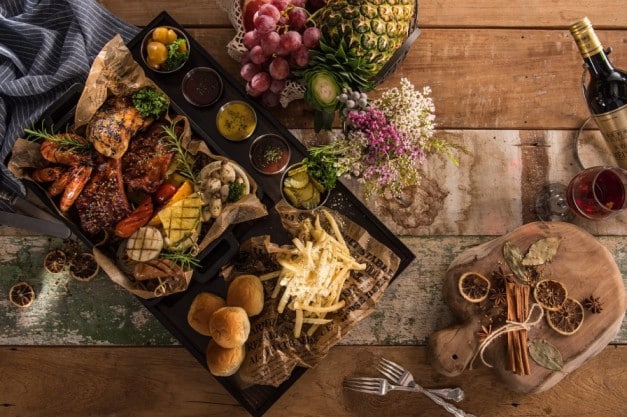 Restaurants in Faro
Faro has an incredible culinary and hospitality scene, offering a wide range of cafes, bars, and restaurants to suit every taste, requirement, and preference. With Portugal's renowned reputation for fresh produce and exceptional fish and seafood dishes, as well as fantastic wine, the Algarve region, including Faro, does not disappoint.
Whether you're someone who frequently likes to eat in restaurants, or simply enjoys indulging occasionally, you can be confident that dining in one of Faro's restaurants will not strain your monthly budget. Eating at an inexpensive restaurant will cost between €7.50* and €12* per person, whereas a three-course meal at a mid-range restaurant costs between €30* and €50 per person.
Drinks are generally also reasonably priced, depending on where you go. If you stick to the local's favorite bars and pubs, you're guaranteed to pay much less than in a more touristy place. Half a liter of domestic beer will cost between €1.50* and €3.00*, a soft drink between €1* and €1.50*, and a cappuccino between €0.80* and €2.00*. 
*The above  figures are from Numbeo as of June 2023.
Expense on Utilities in Faro
Despite the global increase in gas and electricity prices, the utilities cost and prices in Portugal remain reasonably affordable. Furthermore, the warm weather experienced during the spring and summer months helps keep annual utility bills and your monthly budget lower compared to other European countries as you won't need the heating much.
The total amount you spend on your monthly utilities cost will depend on various factors, including the size of your accommodation, the number of occupants, and your daily usage of gas, electricity, and water, and the heating in the winter months.
Also note that the cost for a single person to live comfortably may be lower, depending on spending habits.
When it comes to other utility costs, such as the Internet and mobile phone bills, the expenses can vary based on your chosen provider, any promotional offers for new customers, and your personal requirements. It is advisable to conduct some research and compare options before committing to a contract that will impact on your monthly budget.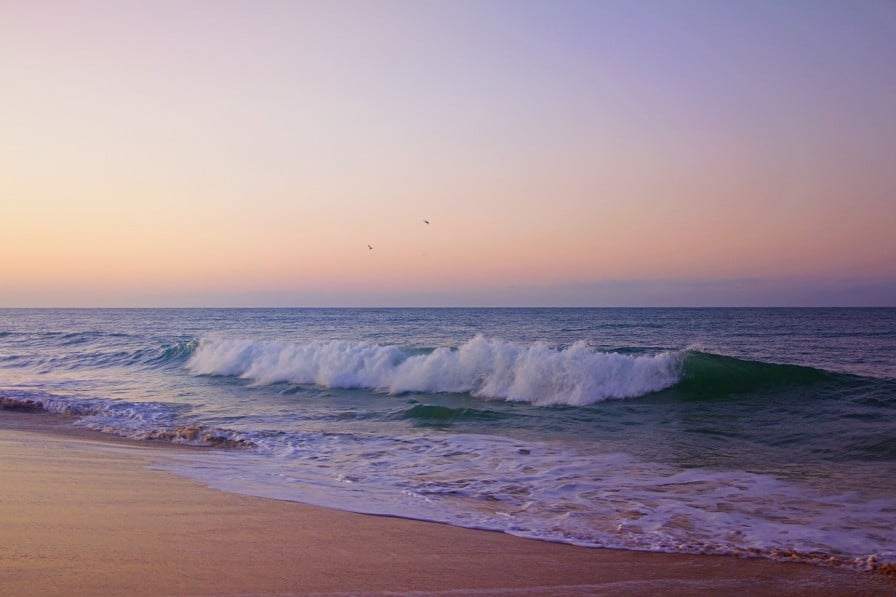 It's important to note that the costs of Internet and mobile phone providers are unrelated to your location within Portugal. Please also note that if you opt for a mobile phone plan, unlimited data may come at an additional cost compared to a prepaid mobile tariff.
For a general overview of utility costs for a small household, please refer to the table below:
| Utility | Cost per month |
| --- | --- |
| Gas, electricity, water, garbage (for an 85 ㎡ apartment) | €99 |
| Internet | €33 |
| Mobile phone (contract) | €30 - €40 |
*The above figures are from Numbeo as of June 2023.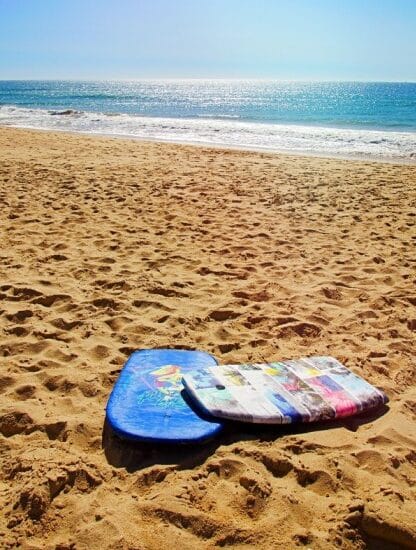 Transportation Costs in Faro
Portugal is known for its well-developed and affordable public transportation system, offering an easy and efficient way to get around and live in the country without the need to invest in a car. Faro's train station is a great hub from which to get from the southern cities to regions across Portugal or cities such as Lisbon.
While individual fares for buses, trams, metro, and trains are available, purchasing a monthly transport pass may prove to be a better option for your monthly budget.  
The above means greater convenience and cost-effectiveness, and more often than not, you'll get unlimited travel within the designated areas. The prices below are average and may vary depending on the mode of transport and the exact area of Faro.
The Faro cost of a one-way ticket for local transport is between €2.30* and €4.00*, but a monthly pass for Faro costs between €32* and €40* and gives you unlimited access to Faro city's public transport facilities. Taxis and Ubers are also relatively cheap, with an average waiting tariff of a taxi being €14.80*.
*The above costs are from Numbeo as of June 2023.
Education Costs in Faro
The Algarve is a fantastic region for everyone, especially for a family with children. Overall, Portugal is well-known for its excellent education system, and Faro is no exception. There is an abundance of international schools in the region of Faro, including those that cater to languages other than Portuguese and English. 
International schools are fee-paying schools, and those fees vary depending on the school. To attend free public schools, proficiency in Portuguese is required, especially for students in secondary schools. You and your family will need to decide what's best for your children.
If you have older children aged eleven and over in your family, a private secondary school may be the best option for them. Those private schools are more likely to teach a curriculum your children are familiar with and in their native tongue.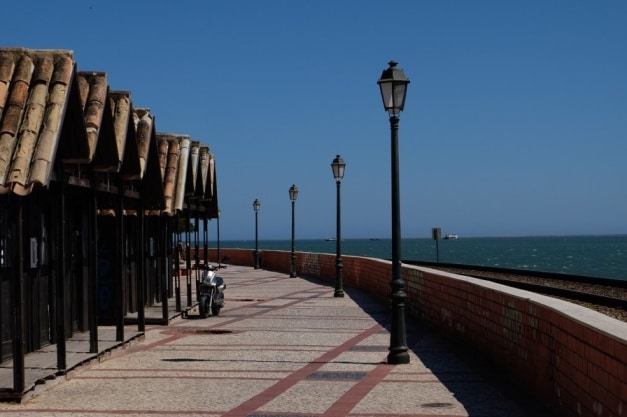 For exact pricing and other information, it's a good idea to consult those private schools individually to get a feel for them, their curriculums, and policies.
The price for international schools in the Faro district vary, as do additional fees for enrollment, insurance, and a school maintenance fee. If you enroll more than one child, you may be eligible for sibling discounts, but that is dependent on the individual school. 
The table below gives an approximate overview of monthly or annual school prices in the Faro district:
| Type of educational institution | Monthly/ Annual fees per child |
| --- | --- |
| Preschool/ Kindergarten, full day | €850 per month |
| International primary school | From €4,000 per year (fee depending on year group and school) |
| International secondary school | From €7,000 to €18,000 per year (fee depending on year group and school) |
*The above figures are from Numbeo and International Schools Database as of June 2023.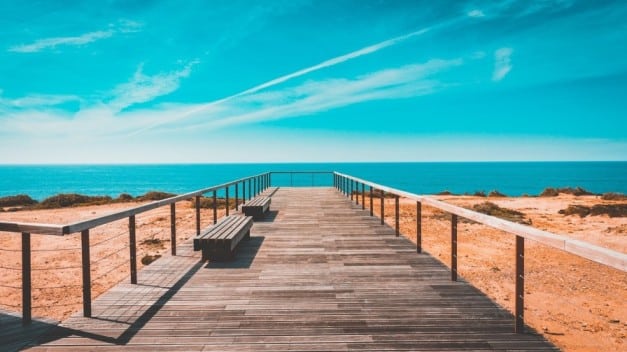 Cost of Healthcare in Faro
Portugal's healthcare system enjoys a strong reputation, whether you decide to use public or private services. The public healthcare system, known as Serviço Nacional de Saúde (SNS), functions in a similar manner to systems found in the UK and Canada. It is either free or incurs nominal charges.
To have access to the SNS, you need to be a legal resident and have registered with your local council. It's necessary to present proof of address, a residency card, and a work visa to obtain your SNS number. This number grants you access to the SNS, although certain services may involve a small cost ranging from €5 to €20.
Please be mindful that dental care and plastic surgery procedures are not covered by the SNS, and you'll need to make additional payments.
Many expats, non EU citizens and even some legal residents opt for private health insurance, which is more affordable compared to numerous Western European countries. Private health insurance grants access to private doctors and hospitals that adhere to high standards. What's more, it can help you avoid lengthy waiting times for treatments.
The cost of private healthcare plans varies depending on factors such as age, overall health, and medical history. Insurance plans typically start at around €400 per year and can reach up to €1,000 per year.
In Summary: The Cost of Living in Faro
Faro is, in comparison to other European coastal towns and cities, an affordable alternative and a great place to enjoy life in the sunshine, a relaxed way of life, and all the other perks that living in Portugal offers. In general, the cost of living in Portugal is cheaper than in many other European countries, and this is also the case for seaside cities such as Faro. 
That's regardless whether you live there with family or as a single person. Any expat and travelers visiting Portugal will experience a low cost lifestyle in Faro.
In Faro, property prices are more affordable, and renting is also more reasonably priced than in other European cities, such as London and Berlin. Buying food and living a decent lifestyle can be done on a lower budget than in many other coastal regions in the world, making the Algarve a popular place for people all over the world.
For more inspiration on top locations to find affordable property, you can check out our article: Exploring Cheap Coastal Property for Sale in Portugal.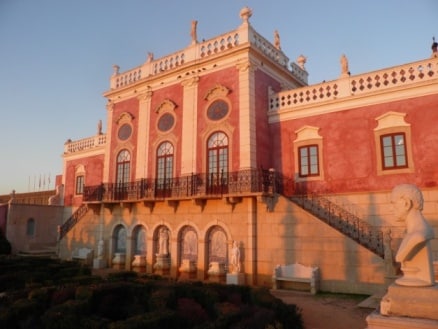 If you can imagine your life in the Algarve but want to learn more about this beautiful part of Portugal, feel free to schedule a no-obligation call with us, and one of our experts will be delighted to assist you. 
You may find the following articles useful, too:
Frequently Asked Questions about the Cost of Living in Faro
Is Faro expensive to live in?
Generally, Faro is not an expensive place to live in. It is more affordable than many coastal cities or towns in Europe, for legal residents and non EU citizens. However, the cost of living depends on each individual and their expectations of a comfortable lifestyle.
Are properties for sale in Faro, Portugal, expensive?
Faro's real estate market caters to all budgets. There are lots of restoration projects on the market which are generally below €100,000. The price range for houses and properties in the South of Portugal is very broad, and potential buyers are sure to find exactly what they are looking for without paying over the odds.