Updated: March 30, 2023
Portugal has an extremely diverse landscape that offers visitors a lot of variety: Intriguing coastlines, sandy beaches, blue seas, and rugged mountains. Another attractive natural feature of the country is its many bodies of water. Lakes in Portugal provide beautiful spots to get away from the city and soak up the surrounding nature.
You can find a selection of beautiful lakes on the Portuguese mainland as well as its islands. For the most part, not many tourists are aware of these overlooked gems where you can find a moment of peace and tranquility. That's why we've put together this list of the best lagoons and lakes in Portugal that you should visit.
Lagoa da Vela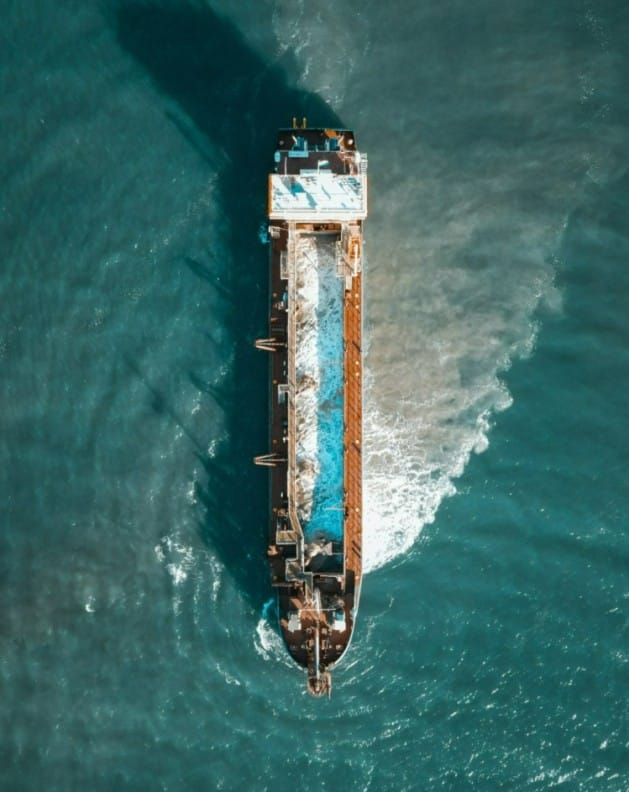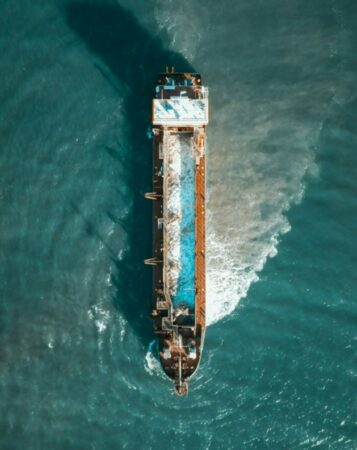 Located near Figueira da Foz is one of Portugal's most popular lakes, Lagoa da Vela. Frequented by those seeking adventure, the lake is the perfect place to go kayaking and canoeing.
In the area surrounding Lagoa da Vela you'll find several hiking trails, perfect for anyone looking to immerse themselves in nature. Nearby Figueira da Foz is a seaside resort in the Coimbra district. You could spend a night there enjoying the fresh local fish, walking along the waterfront promenade, trying your luck at the casino, and, of course, visiting the beach.
Coimbra Portugal Real Estate: An Overview
Lagoa do Fogo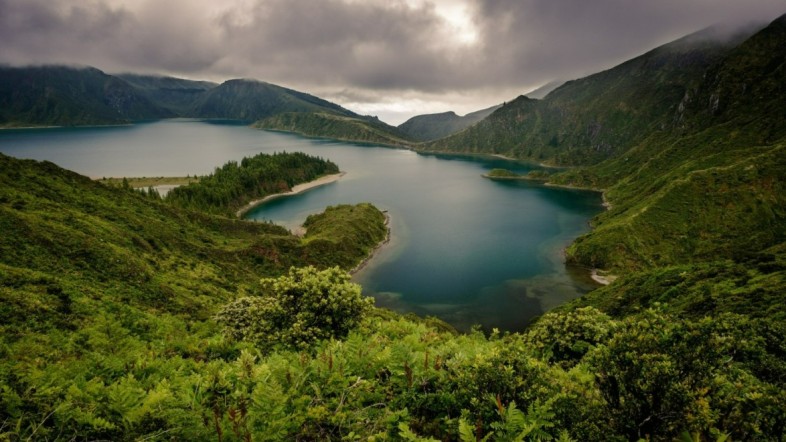 The island of São Miguel is part of the archipelago of the Azores. This beautiful island is home to the spectacular Lagoa do Fogo, the Lagoon of Fire. As a protected area, no construction is allowed in the areas surrounding the lake in an effort to preserve its natural beauty. 
The lake's interesting name comes from how it was formed. The crater lake formed after the eruption of a volcano many years ago. This volcanic activity caused a collapse and formed a crater, which is where the emerald lake now sits. The volcano's magma chamber is located a few kilometers below this dazzling body of water. Today, the Lagoon of Fire is a popular spot for hikers and bird watchers to visit.
São Miguel Azores Real Estate: An Overview
Lagoa das Sete Cidades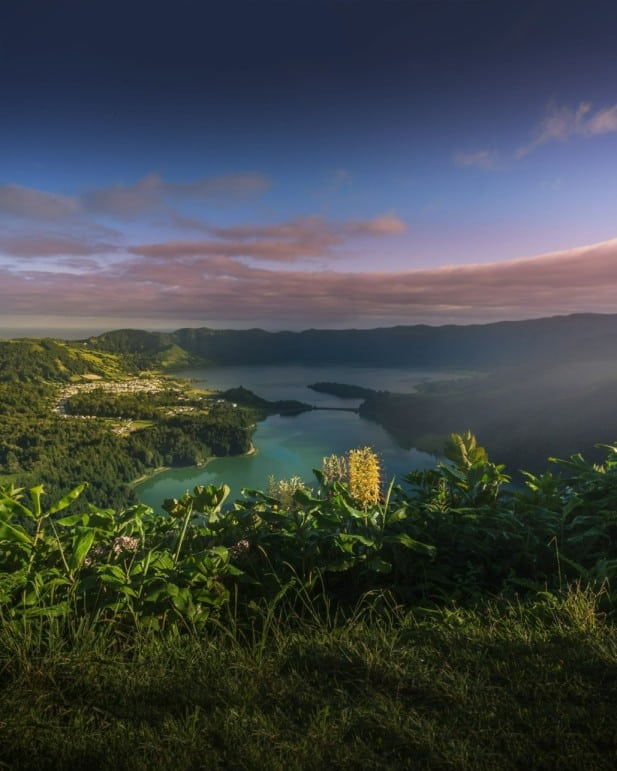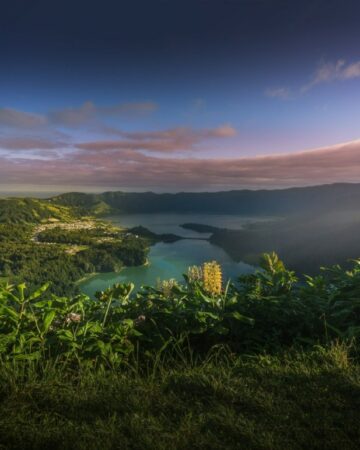 Also in the Azores is Lagoa das Sete Cidades, the Lagoon of the Seven Cities, another lake found in the crater of a dormant volcano on São Miguel island. This twin lake is one of the most beautiful lakes in the country as it is made up of two colors. One side of the lake is blue, while the other is green. These eye-catching lakes are best enjoyed from the Vista do Rei viewpoint that you can hike to. 
A mere ten kilometers from the lake lies Ponta Delgada, where you can enjoy some Gothic-style architecture and lively cafés.
São Miguel Azores Real Estate: An Overview
Pateira de Fermentelos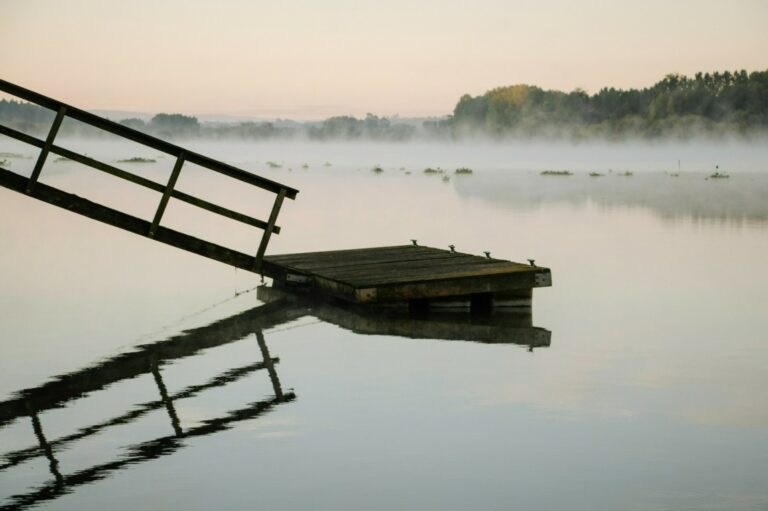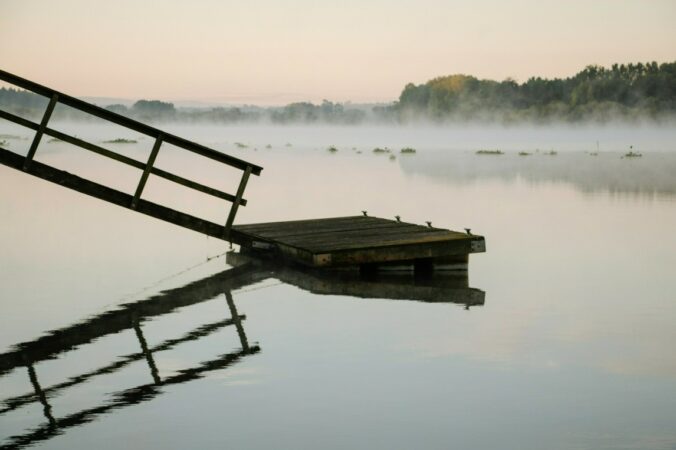 Pateira de Fermentelos is the largest natural lake in Portugal and the Iberian Peninsula. You'll find it on Portugal's mainland, in a triangle between the Águeda, Aveiro, and Oliveira do Bairro municipalities.
The lake hosts a stunning variety of fauna and flora in its surrounding, making it a great spot for nature lovers to really enjoy the landscape. Birdwatchers will be delighted by the 56 species of birds that call this area home, including eagles, ducks, cranes, and spoonbills.
The city of Aveiro is nearby, perfect for a chance to see the colorful boats and unique canals. You can also get a taste of the city's gastronomic scene and deliciously fresh seafood.
Aveiro Portugal Real Estate: An Overview
Lagoa de Óbidos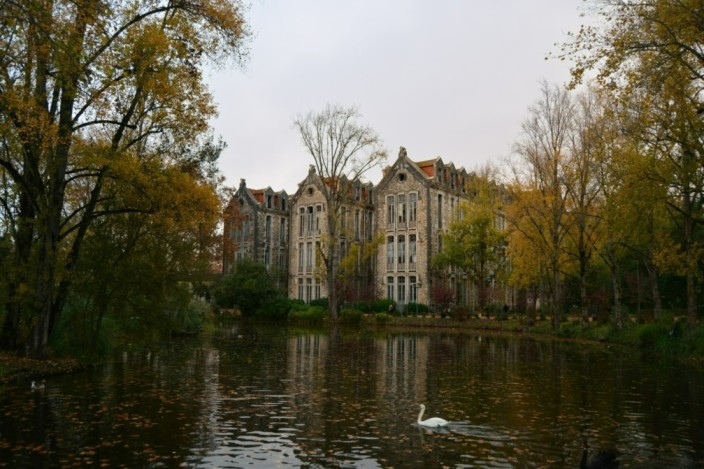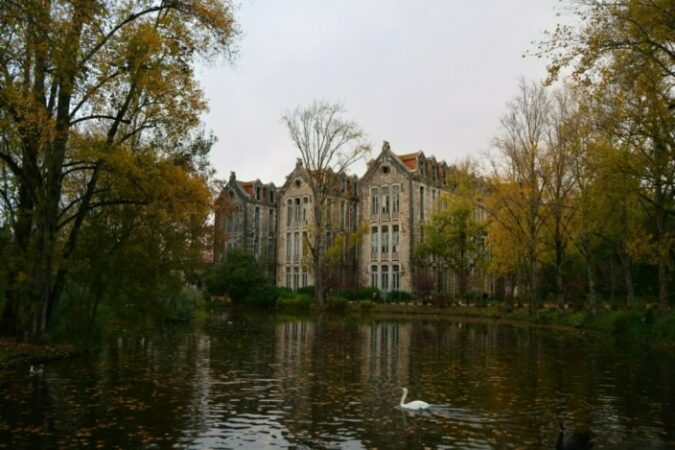 Last on our list is a tidal saltwater lagoon in the districts of Óbidos and Caldas da Rainha. Lagoa de Óbidos sits on the country's Atlantic Coast and it is one of Portugal's largest water sources.
One of the country's swimming lakes, Lagoa de Óbidos is free to visit, making it a great option for some family fun in the water. Choose from activities such as birdwatching, paddleboarding, sailboarding, boating, swimming, and fishing. You could also stay in Óbidos, a town nearby that offers a truly authentic experience of Portuguese life and culture through delicious local food and eye-catching medieval fortresses.
Goldcrest: Who we are and how we can help you
Contact Goldcrest if you have your eye on real estate in Portugal. We are a local buyer's agent situated in Portugal and provide insightful real estate expertise and strategic advice. From sourcing to property acquisition, we help clients identify outstanding investment opportunities in some of Portugal's finest locations.
Whether you're a family looking to relocate or invest in land for redevelopment, our team of experts provides professional services to help you find the right property without the hassle or fuss. Contact us to get the ball rolling on your Portuguese real estate investment.
Continue reading
You may find the following articles of interest:
Frequently Asked Questions about Lakes in Portugal
1. What are the major lakes in Portugal?
Portugal is home to many fantastic lakes and lagoons. Some of the best lakes in Portugal include Lagoa da Vela, Lagoa de Óbidos, Pateira de Fermentelos, Lagoa do Fogo, and Lagoa das Sete Cidades.
2. Are there any lakes in Portugal?
Yes, there are many lakes in Portugal, both on the mainland and on the islands. You can find lakes in places like the Azores, Coimbra, São Miguel island, and on the Atlantic Coast. 
3. How many lakes does Portugal have?
Portugal has a great number of lakes both on the mainland and on its islands. However, the majority of these bodies of water are native to the Azores. Many of the lakes on mainland Portugal are artificial as a result of damming, and most of the mainland's natural lakes are located in Serra da Estrela.
4. Can you swim in lakes in Portugal?
Yes, there are swimming lakes in Portugal, such as Lagoa de Óbidos. When visiting the country's lakes, it is important to check whether you are allowed to swim in them or not.