Updated: August 11, 2023
Living in the Algarve, southern Portugal, offers a unique experience with its warm climate, beautiful beaches, and stunning scenery. The Algarve region is well-known for its rich history, exceptional cuisine, and vibrant culture. Residents in the Algarve region can enjoy a relaxed lifestyle by the Atlantic ocean with easy access to outdoor activities and a range of amenities.
The cost of living in the Algarve is also one of its big attractions for expats and retirees, offering an affordable and comfortable way of living without compromising on the quality of life.
This guide provides an updated overview of everything you need to know about the cost of living in the Algarve as an expat, including monthly rental prices, property buying costs and the average price of internet and utility costs, monthly groceries and other necessities.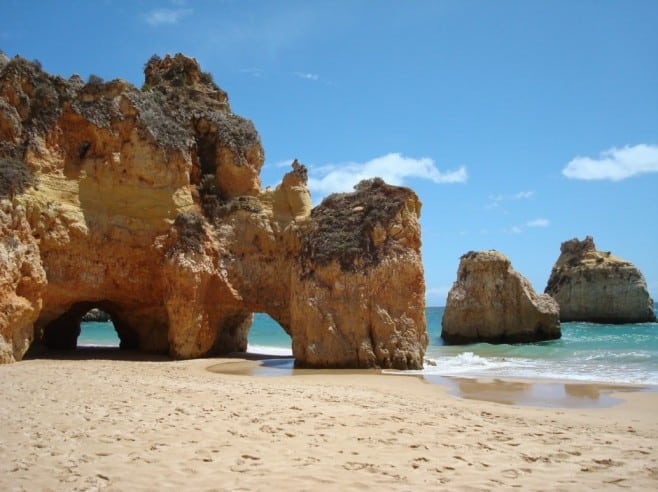 What is the cost of living in the Algarve?
The cost of living in the Algarve, Portugal, can vary depending on the lifestyle and location. Generally, it is more affordable than in other Western European countries. Rent, utilities, and groceries are relatively inexpensive; however, dining out and leisure activities can be pricier in tourist areas. Healthcare is also affordable and of good quality.
The following section will explore the monthly budget for various areas, including real estate, rental prices, schooling, transportation, and shopping.
Is the Algarve an affordable region?
Whether the Algarve is an affordable region depends on your individual circumstances, lifestyle, and monthly cost of living budget. The Algarve is a popular destination for expats and tourists alike, so it can be more costly than other areas in Portugal, especially compared to the north of the country. Overall, however, you will find that prices are more reasonable than in other regions of western Europe.
Cost of Living in the Algarve: Property
Buying a property in the Algarve
Buying property in Portugal is generally a safe and uncomplicated process, and foreigners are subject to the same regulations as locals, ensuring a fair and equitable process. To start with, make sure you have a Portuguese bank account, as without this, you won't be able to engage in any business transactions.
It is recommended, however, when buying property, to seek the guidance of professionals, such as legal experts (for certain legal fees) and trustworthy buyers' agents, as buying real estate involves a considerable amount of paperwork. These experts can provide assistance in your native language and prioritize your best interests. 
At Goldcrest, our team of real estate agent experts can guide you through every step of the property-buying process. From locating your ideal property to finalizing contracts and exchanging ownership, we offer a set of comprehensive and reliable services.
The Algarve is a popular destination for tourists and expats alike, and in recent years, especially since the advent of the Portugal Golden Visa, the region has also become a hotspot for real estate investment, with property prices varying depending on location and property type. Prices for apartments and villas can range from around €100,000 to several million euros, with properties in popular tourist areas and in the city center generally being more expensive. 
However, there are still plenty of real estate properties for very affordable prices for those on a budget, particularly in smaller towns and villages on the outskirts of the city. For example, property prices in Lagos, Portugal, are between €2,782* and €3,600* per square meter in Lagos' city center. Prices for property outside Lagos' center range between €2,335* and €3,600* per square meter.
*The above costs are from Numbeo as of March 2023.
In comparison, real estate prices in Faro are a little lower, ranging between €2,330* and €2,500* per square meter within the city and between €1,300* and €2,000* per square meter outside Faro city center. Generally, a coastal city will be more expensive, and you'll find more affordable properties inland.
*The above costs are from Numbeo as of March 2023.
You'll also find land for sale in the Algarve, an excellent option for those looking to build their dream home from scratch, tailored completely to their needs.
The following guides may also be helpful for more in-depth information about buying real estate in the Algarve: 
Renting a property in the Algarve
The Algarve and its beautiful cities and towns have plenty of rental options available for long-term and short-term stays. Prices depend on location, size, and the condition of the rental property.
If you want to rent for a few weeks to explore the area to make a more permanent decision, then Airbnb will be your best choice for finding a good property or maybe even multiple places to rent in a variety of locations. Be mindful, however, that prices may be a lot higher during peak times when there are more tourists around.
For long-term rentals, consult other websites such as Idealista or Kyero, but local Facebook groups are also great places to get reasonably priced accommodation. 
As an average price, you can expect to pay between €450 and €1,200 for a one-bedroom apartment in the Algarve and between €1,000 and €3,500 for a three-bedroom apartment. Rental prices are higher in touristy and coastal areas, so bear this in mind when looking for a place to live.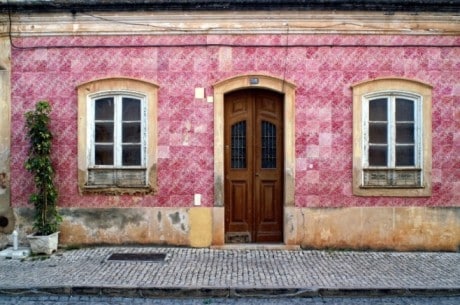 On average, you can expect to pay between €450 and €1,200 for a one-bedroom apartment in the Algarve and between €1,000 and €3,500 for a three-bedroom apartment.  
Cost of Living in the Algarve: Taxes and Bills
Portugal is a popular destination for expats, not only for its low average prices and the attractive Portugal Golden Visa, but also because of favorable tax conditions for many foreigners.
Taxes
Portugal's attractive tax benefits make it a popular choice for many foreigners looking for a new home. The non-habitual tax regime (NHR) offers exclusive tax benefits to expats in certain professions or those earning income from other countries. 
Additionally, Portugal's D7 Visa, also known as the Passive Income Visa, allows individuals with a minimum monthly passive income of €760, such as a pension, to settle in the country. With lower monthly income thresholds than other countries in Europe, Portugal is a favorite destination for expats worldwide.
However, we recommend seeking professional advice before relocating to Portugal to ensure that you comply with tax obligations and avoid unexpected tax liabilities. For further information on Portugal's NHR tax regime, including Double Taxation Agreements (DTAs), please refer to our article on the Portugal NHR Program.
Utility costs
Portugal, like every other country in the world, has also experienced a rise in gas and electricity prices, which in turn has affected the overall cost of living. Nevertheless, utility prices in Portugal are still relatively affordable.
The warmer weather during spring and summer in the Algarve region, as well as milder winter months, means that most houses and apartments don't require excessive heating, which results in lower monthly and annual utility bills.
It's important to note, however, that good insulation, especially in winter months, is key to keeping heating costs low as it can get quite chilly at times.
The total cost of your utility bills will depend on several factors, such as the size of your home, the number of people living there, and how much gas, electricity, and water you use.
Regarding other utility costs, such as internet and mobile phone bills, the cost will vary depending on the provider, any available deals for new customers, and your personal requirements. It's advisable to research and compare before committing to a contract. It's also important to note that internet and phone provider costs are not dependent on your location in Portugal.
For mobile phones, unlimited data is typically available at an additional cost to a prepaid mobile tariff, and the download speed and data for the Internet will also influence your monthly cost.
To provide a general idea of utility costs for a small household, we have provided the table below for an overview of the average utility prices you can expect to pay.
| Utility | Cost per month |
| --- | --- |
| Gas, electricity, water, garbage (for an 85 ㎡ apartment) | €101 |
| Internet (60 Mbps or more, unlimited data, cable/ADSL) | €42 |
| Mobile phone (contract) | €30 - €40 |
Cost of Living in the Algarve: Other Costs to Consider
The Algarve region offers a lower overall cost of living compared to many other western European countries, without sacrificing the quality of life, depending on your spending habits.
In fact, residing in the Algarve provides access to a vibrant and diverse community rich in beautiful history while offering opportunities for a relaxed and easy-going lifestyle. The best part is that you don't have to pay a premium price to enjoy life in the Algarve.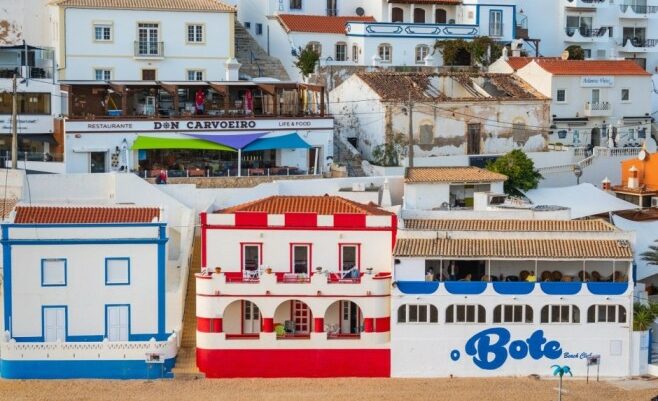 Restaurants
In the Algarve, you'll find an excellent culinary and hospitality scene, offering a diverse range of cafes, bars, and restaurants to suit every taste, requirement, and preference. Portugal's reputation for top-quality, fresh produce and exceptional seafood dishes extends to the Algarve, which is renowned for its excellent cuisine. 
Whether you're a frequent diner or prefer occasional indulgences, you can enjoy the region's finest food without overspending at one of its restaurants. Be mindful, however, that overly touristy areas may be more expensive than the hidden gems that the locals flock to. 
A meal at an inexpensive restaurant will cost between €8* and €13* per person. For a three-course meal at a mid-range restaurant, prices start between €20* and €41* for two people. Most drinks are also reasonably priced. Half a liter of domestic beer will cost between €1.50* and €5.45*, a soft drink between €1.25* and €2.05*, and a cappuccino between €1.50* and €2.05*. 
*The above costs are from Numbeo as of March 2023.
Household essentials and the cost of food in the Algarve
Despite the current cost of living crisis, where prices for everyday items such as food and toiletries have risen, Portugal continues to be one of the most budget-friendly countries in Europe. Please refer to the tables below for an indication of the prices of essential food and household items.
| Item | Price |
| --- | --- |
| Milk (1 liter) | €0.77 |
| Bread (500 g) | €1.41 |
| Rice (1 kg) | €1.22 |
| Eggs (12) | €1.65 |
| Chicken (1 kg) | €6.07 |
| Apples (1 kg) | €1.40 |
| Tomatoes (1 kg) | €1.71 |
| Potatoes (1 kg) | €1.00 |
| Water (1.5 liters) | €1.17 |
*The above costs are from Numbeo as of March 2023.
Prices for toiletries and other personal hygiene essentials will vary from store to store, and you're likely to find cheaper alternatives in supermarkets or chain stores. Generally speaking, costs for toiletries are roughly the same across Portugal. The table below gives an overview of some basic items:
| Item | Price |
| --- | --- |
| Shampoo | €4.82 |
| Toothpaste | €1.47 |
| Deodorant | €2.94 |
| Toilet paper (4 rolls) | €1.16 |
| Tampons (32 piece box) | €4.65 |
*The above costs are from Expatistan as of March 2023
Childcare and schooling
If you have children of any age, you'll be pleased to know that the Algarve is an ideal destination, not just for its safety and diverse range of activities for children and teenagers of all ages, but also for its exceptional education system.
While some understanding of Portuguese is essential for students attending free public schools, particularly those in secondary education, older children may find it more convenient to enroll in one of the region's excellent private international schools. These schools teach a familiar curriculum in the student's native language, and most cities and towns in the Algarve have several private and international schools to choose from. 
In total, the Algarve has 13 international schools, so you're most likely to find one that is ideal for your children. Fees for private schools vary and may include additional costs for enrollment, insurance, and school maintenance. Families with multiple children may be eligible for sibling discounts, but this will depend on each individual school.
You can find more information about international schools in the Algarve in our article International Schools in the Algarve.
The following school fees are an average and may vary from institution to institution and from year to year:
| Type of educational institution | Monthly/ annual fees per child |
| --- | --- |
| Preschool/ Kindergarten, full day | €350 per month |
| International primary school | €4,400 - €7,240 per year |
| International secondary school | €11,550 to €13,500 per year (fee depending on year group and school) |
For older children, the Algarve is also home to a variety of colleges and the University of the Algarve, with two campuses in Faro and another one in Portimão.
Healthcare
Portugal is renowned for its excellent public health service, whether you choose private or public healthcare services. The public healthcare system, Serviço Nacional de Saúde (SNS), is similar to those in the UK and Canada, offering free or low-cost treatments and services. To be eligible for the SNS, you must be a registered legal resident and have registered with your local council.
In addition to being a registered legal resident, you will also be required to provide proof of address, residency card, and work visa to obtain your healthcare number. This number is necessary for accessing the healthcare system, although certain services may require a small fee ranging from €5 to €20.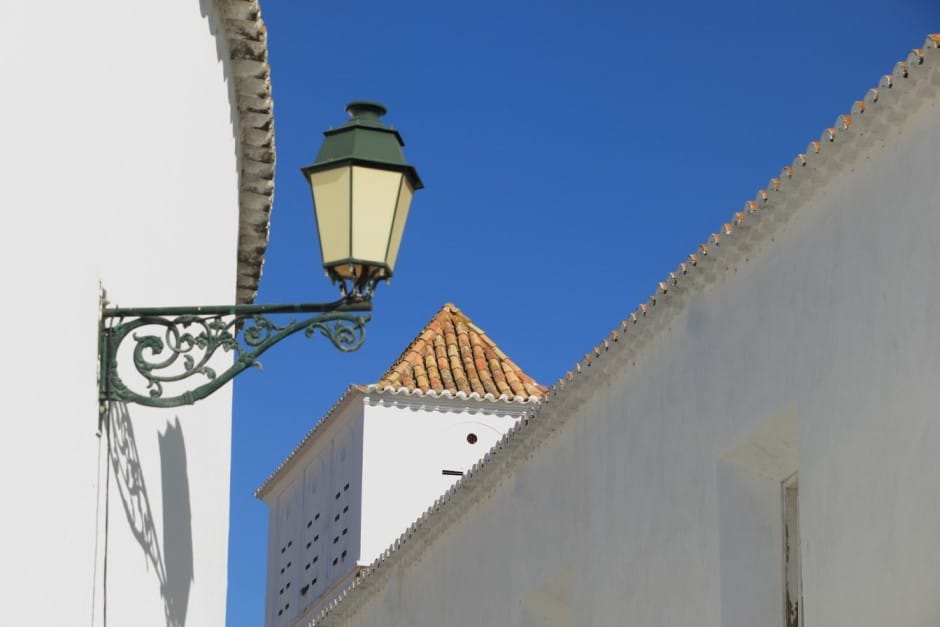 It's worth noting that the national healthcare system does not cover dental care and plastic surgery procedures, which will incur additional costs.
Many expats prefer to pay for private health insurance, which is less expensive in comparison to many western European countries. Private healthcare offers access to private doctors and hospitals, which also offer great medical care. Additionally, it may help you avoid prolonged waiting times for treatments.
The cost of private health insurance varies depending on your age, overall health, and medical history. The price range for insurance plans generally starts from €400 annually and can go up to €1,000 per year.
Transportation costs
Portugal's infrastructure, including public transportation, is excellent and low-cost and makes getting around and living in Portugal's towns and cities easy, plus you're less likely to feel the need to buy your own car. The most cost-effective option is a monthly pass for buses, trains, and trams, but individual tickets are also available.
A one-way ticket for local transport costs between €1.50* and €1.85*, but a monthly pass costs between €32* and €40* and gives you unlimited access to bus or train rides within one of the Algarve's cities or towns. Taxis and Ubers are also relatively cheap, with an average ride around a town costing between €4* and €7*, depending on distance and time of travel. Airport transfers from Faro city to Faro airport cost between €19 and €21.
*The above costs are from Numbeo as of March 2023.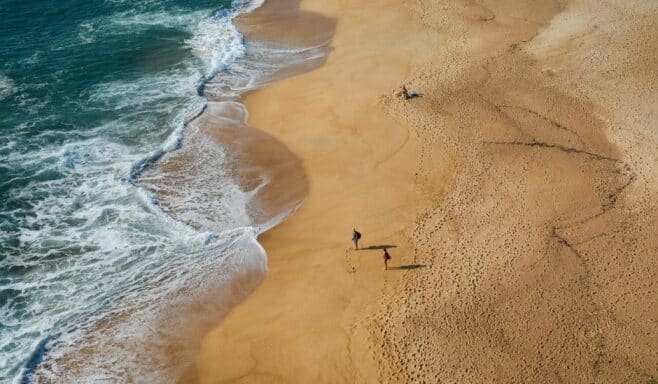 Sports and leisure
The Algarve offers a wide range of activities that cater to every budget and interest. Sports and leisure facilities are easily accessible, cheap, or even free, contributing to a comfortable lifestyle at a low cost. With its warm climate, stunning beaches, and vibrant culture, Portugal's southern region is popular with outdoor and sports enthusiasts.
The cost of a monthly fitness center pass ranges between €30* and € 40* while renting a tennis court for an hour costs around €10*. Compared to other European cities, movie theater tickets are relatively inexpensive, ranging between €6* and €7.50* for an international release.
It's important to mention that one of the most popular sports in the Algarve is golf. The region boasts numerous world-class golf courses, many of which have been designed by famous golfers. The mild climate and picturesque surroundings make the Algarve an ideal destination for golfers of all levels. In fact, the region has been named Europe's best golf destination several times.
With an abundance of breathtaking beaches, water sports are also a popular activity in the Algarve. Its long coastline means there are plenty of opportunities for surfing, windsurfing, kite surfing, and paddleboarding. The Algarve's gentle waves also make it a great place to learn to surf or hone your skills.
For those who prefer to stay on land, hiking, and cycling are fantastic leisure activities to keep fit in the Algarve. The region has numerous trails and routes that offer stunning views of the countryside and coast. There are also several nature reserves and parks that are perfect for a day trip.
The Algarve and its many beautiful towns and cities are home to several cultural and historical attractions. The region has numerous museums, galleries, and landmarks that offer a glimpse into the area's rich history and culture.
Those who love a vibrant social scene and buzzing nightlife won't be disappointed: The region has a wide range of bars, clubs, and restaurants, many of which are open until the early hours of the morning. Whether you're looking for a quiet evening with friends or a night of dancing and partying, the Algarve always has something to offer.
Shopping
The Algarve is a great place for those who love shopping, and you will find plenty of opportunities in its towns and cities to explore its many shops, boutiques, and markets. In addition to this, you will find the Forum Algarve in Faro, which is a large shopping center with international and high-street brands as well as smaller and independent retailers. 
In the Forum Algarve, you'll also find lots of restaurants and an outdoor children's play area to ensure that everyone is entertained. The prices below are an average of high-street or branded shops and give an overview of what you can expect to pay for clothing and shoes.
| Item | Price |
| --- | --- |
| Jeans (1 pair, Levis 501 or similar) | €31 - €80 |
| Summer dress (highstreet brand) | €27 - €50 |
| Running shoes/ trainers (branded) | €55 - €82 |
| Leather shoes | €50 - €100 |
*The above costs are from Numbeo as of March 2023.
In Summary: The Cost of Living in the Algarve
The Algarve is a beautiful and versatile region of Portugal, and in comparison to other European regions, especially tourist destinations, it's still considered a very affordable region to live in. The monthly cost of living depends on your personal requirements, expectations, and circumstances, but you will find that you can live comfortably on a smaller budget.
In the Algarve, property prices are reasonable, and renting is comparatively inexpensive by Western European standards. What's more, everyday items and necessities are inexpensive yet high quality, and there are lots of free activities to engage in while living in the Algarve as an expat.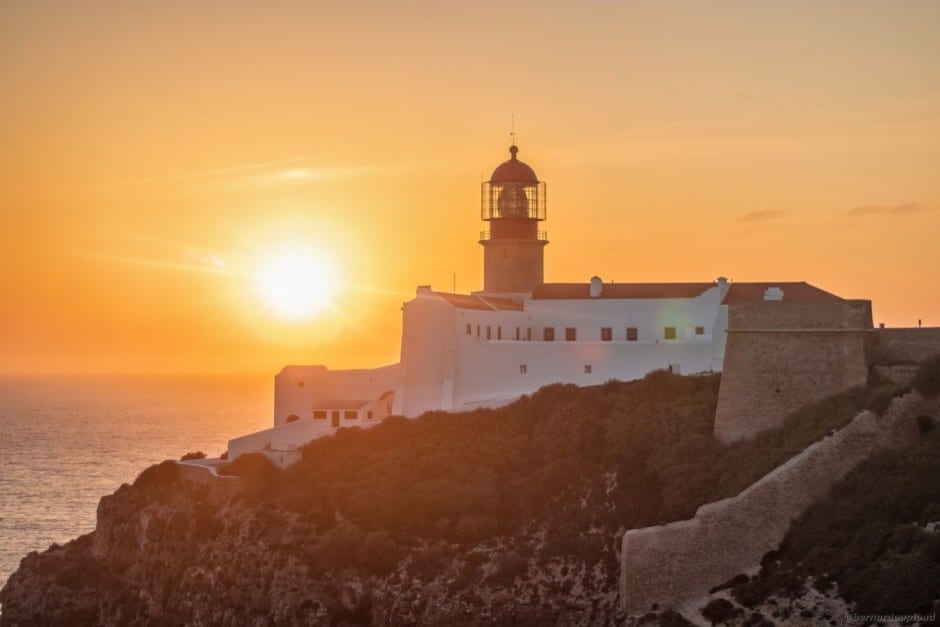 All things considered, the above factors keep the cost of living low for everyone, whether you are a retiree, moving with a family, or looking to work from the Algarve as a digital nomad.
If you're intrigued and can imagine your life in the south of Portugal but want to learn more about this exceptional and stunning region and its fabulous real estate options, contact us, and one of our experts will be delighted to assist you.
Equally, if you're interested in exploring a variety of residency options, feel free to schedule a no-obligation call with our residency and citizenship division, Global Citizen Solutions. 
Frequently Asked Questions about the Cost of Living in the Algarve 
Is the Algarve expensive to live in?
The cost of living in the Algarve is relatively affordable, especially when compared to other western countries in Europe and popular holiday destinations. However, living costs will depend on individual circumstances and lifestyle choices as well as the location you choose to live in.
How much do I need to live in the Algarve?
This depends on your personal requirements, expectations, and needs. Generally speaking, you will be able to live comfortably between €800 and €1,200 per month as a couple, but this depends on where you live, your monthly expenses, insurance, and your social life.