Updated: August 17, 2023
Are you interested in buying real estate in Lisbon? In this guide, we'll tell you all you need to know and some insider tips on how to get a good deal buying real estate in Lisbon, as well as information on all the best areas and how to get the highest returns on your investment.
If you're considering buying Lisbon real estate, then you are likely wondering what the best neighborhoods in Lisbon are. Lisbon real estate has become more popular over the last ten years both with investors and with expats trading in their lives for a sunnier, and better quality of life. As far as places to live in Lisbon go, prices do have quite a range depending on the area of Lisbon you are interested in. We will take you through the main Lisbon areas and what you can expect to pay for real estate in each of them.
In this article, we'll cover the following: 
Lisbon real estate: An overview

Why buy a house in Lisbon?

Which is the best neighborhood in Lisbon to buy real estate?

Am I paying a fair price?

How can I find Lisbon real estate?

Tips for buying property in Lisbon

Tips on buying Lisbon real estate

Get in touch

FAQs

Plus much more!
What's going on with real estate in Lisbon?
Everyone's talking about Europe's hottest real estate market, Lisbon. But what happened to make property in Portugal's capital so interesting to investors? There are many different factors that contributed to the rise in Lisbon real estate, from economic growth to the rise in the tourism sector, as well as an increase in short-term rentals.
Portugal is undergoing an economic and social boom, attracting a new wave of affluent international investors, entrepreneurs, and professionals. The dynamic Portuguese market has a wide variety of investment opportunities and is forecast to continue on a trajectory of healthy growth in the coming years. The city of Lisbon and Portugal as a whole offer a number of tax benefits to incentivize redevelopment in historic centers.
Lisbon statistics
Lisbon population: 2.7 million

Number of foreigners:

260 503 (as of 2020)

International schools: 14 (British, French, American, German, and more)

20 Hospitals

7 marinas

16+ beaches along the Lisbon coast and close by
Why buy a house in Lisbon?
Over the past few years, buying property in Lisbon has become hugely popular with investors from all over the world, as well as those who move to the city to make it their home. As the capital city of Portugal, the municipal area is a major tourist hub for the country and also the rest of Europe. Additionally, the picturesque city has a buzzing pulse and rich cultural history.
Here, we'll delve into some reasons why the bustling Portuguese capital could be the perfect place for you to buy property. 
An Investor's Paradise
The Portuguese economy has experienced many trials and tribulations over the years. However, the real estate market seems to be moving from strength to strength and has experienced tremendous growth in the last few years. 
The Lisbon real estate market has benefitted greatly from new investment policies that have transformed the city into an urban paradise, for businesses and residents alike. Foreign investments, urban renewal projects, and the rise of tech, startups, and key businesses in the city have coincided to create an investor's paradise. 
Continuous growth
Lisbon has increased its competitiveness with other cities in Europe, including London, with its transformative policies. For example, in investing heavily in startups and attracting entrepreneurs to its shores. 
Other examples include Volkswagen and Mercedes-Benz opening tech hubs in the city, Websummit, the biggest tech festival in the world relocating to Lisbon in 2016, and countless international companies setting up shop in the capital and other parts of Portugal. 
Tax Benefits
Incentives to attract expats include the Non-Habitural Resicence (NHR) scheme, which, if structured correctly, allows you to live with significant tax benefits for up to ten years. 
The Portugal Golden Visa
The Portugal Golden Visa program, introduced in 2012, has fast become one of the most popular residency-by-investment schemes of its kind. With the possibility to acquire citizenship after five years, there are serval options to consider, including purchasing commercial real estate in Lisbon, purchasing residential real estate in interior areas of the country, or making a fund investment. 
Which is the best neighborhood in Lisbon to buy real estate?
Real estate prices in Bairro Alto
Bairro Alto is one of the most popular places you can choose when buying property as an investor. It's right in the center of town and as far as Lisbon areas go, it's in the mid to high range of prices for buying Lisbon real estate. Bairro Alto is a key tourist zone and neighbors Baixa Chiado, a high-end shopping district. This area is known to attract investments in short-term holiday rentals, where you can expect to receive high rental yields.
Property in the Lisbon neighborhood of Bairro Alto (in the Misericórdia neighborhood) costs on average €6,825 per m².
You can see more about this part of the city in our guide to real estate in Baixa, Lisbon.
Real estate prices in Lapa and Santos
Lapa and Santos also offer highly attractive investment opportunities, both in the tourist short-term rental market and in long-term rental possibilities, as the neighborhood has high demand from an affluent local renters' market too. If you're thinking of relocating to Lisbon, Lapa and Santos are amongst the best Lisbon areas to live with a family thanks to the parks, cafes, and schools that surround the area.
Property prices in Lapa and Santos (both in the Estrela neighborhood) cost on average €5,670 per m².
Real estate prices in Avenidas Novas
Avenidas Novas is not the main touristic area of town but is still a very popular choice for real estate investment in Lisbon as it is a bustling area where locals, expats, and families live and work in the city. You can expect to rent long-term to students or professionals.
Property costs on average €6,046 per m².
Real estate prices in Intendente and Mouraria
Intendente and Mouraria are some of the most up-and-coming neighborhoods in Lisbon and therefore present an attractive opportunity to investors looking to cash in a return on a sale in a few years' time. The prices in this area are quite reasonable considering how well located the area is in Lisbon. There is both a short-term rental market for tourists as well as a long-term market for locals and young professionals in this hip part of town.
Average prices in Intendente (in the Arroios neighborhood) are €4,766 per m² and property prices in Mouraria (in the Santa Maria Maior neighborhood) are €6,145 per m².
You can see more about this part of the city in our Intendente real estate guide.
Real estate prices in Campo de Ourique
Campo de Ourique is a sought-after and quiet part of town that presents more opportunities in the long-term rental market. It's an ideal neighborhood to relocate to with family too, considering the green spaces, the indoor food hall, and plethora of cafes and restaurants.
The average price of property in Campo de Ourique is €5,561 per m².
You can read more about this area in our Campo de Ourique real estate guide.
Real estate prices in Alfama and Graça
Graça and Alfama are the oldest parts of town, situated up high with panoramic views of the city and theTagus river from the famous miradouro look-out points. It's no wonder that these neighborhoods are the top choice for tourists visiting Lisbon. There are however certain rules in place that have prevented the initiation of new Airbnb contracts in this part of town so, from a purely short-term holiday rental investment standpoint, this might not be the best option.
Average prices for the Alfama (in the Santa Maria Maior neighborhood) are €6,145 per m² whereas property in Graça (in the São Vicente neighborhood) is slightly cheaper at €4,514 per m².
You can read more about this area in our Alfama real estate guide and Graça real estate guide.
Real estate prices in Belém, Ajuda, and Restelo
These parts of town will be better value per square meter, as they aren't so centrally located in the main touristic hot-spot locations. However, for families from a relocation perspective, these areas have plenty of space and are still very pretty and happening neighborhoods to live in.
In Ajuda, the average price of property is €3,989 per m², while in Belém and Restelo it is a little bit more expensive at €5,395 per m².
Real estate prices in Parque das Nações
Parque das Nações is a newly re-developed quieter part of town that presents interesting opportunities to investors looking to get good value for their money with great growth potential on the investment. There are striking contemporary buildings here and the area lines the waterfront of the Tagus river. It's also a spacious place to move to with a family, while still being centrally located.
In Parque das Nações the average price of property is €5,965 per m².
With so many great opportunities for investment, the real challenge as a purchaser is narrowing your search.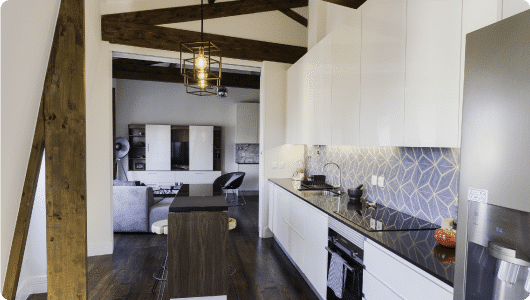 Am I paying a fair price for my real estate?
Navigating real estate pricing can be a challenge even in our home countries. To be assured whether you are paying a fair price for property in Lisbon is a complex issue that we would always recommend enlisting the help of a trusted real estate professional to help you through the process. There are localized issues like how a property's price per square meter compares to what's nearby, the historic prices that houses on the street have been sold for, and whether the area is located close to schools, shops, and parks. A buyer's agent or local real estate agent will be able to lend a hand in this regard.
Is it a good idea to buy real estate in Lisbon?
Over the past few years, buying real estate in Lisbon has become hugely popular with investors from all over the world, as well as those who move to the city to make it their home. As the capital city of Portugal, the municipal area is a major tourist hub for the country and also the rest of Europe. Additionally, the picturesque city has a buzzing pulse and rich cultural history.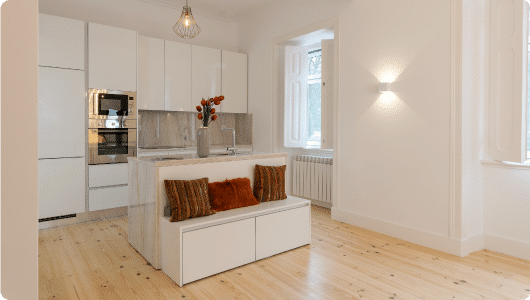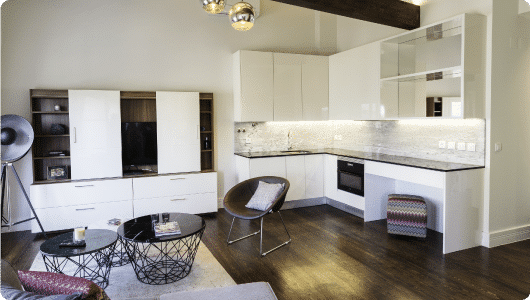 Is there a real estate bubble in Lisbon?
Lisbon is certainly a hot property market, where demand is higher than supply. However, prices have been stable for some time and show no signs of decreasing, which signals there has been more of a paradigm shift than a bubble. Granted, the prices certainly haven't risen in line with local salaries, but the housing market is stable and should be met with adaptability from the governmental and local levels. You will find that the maximum price for properties, including luxury homes, are gathered in certain neighborhoods, while in others you will be able to find cheaper buys.
How can I find real estate to buy in Lisbon?
Property specialists
1 Buyers agents
Using a buyer's agent to find real estate in Lisbon will help you as an expat to discover a range of new listings and real estate listings specific to your search. A buyer's agent will also help you know in detail how sound the investment you're making is as they add localized and unbiased knowledge from the profession.
A buyer's agent primarily works for you as their client and therefore has the sole purpose of representing your goals in the transaction. They will also have access to real estate listings and new listings that cannot be found elsewhere.
Buying property is always difficult, so it is best to have an expert at hand who can help you throughout the process.
2. Realtors
Realtors will also have a range of properties on offer to show you. They can help you find your ideal Lisbon property, but their offers will not cover the whole market like a buyer's agent will.
A realtor also works primarily for the seller of a property as their client, so they will have the purpose of selling a particular property ahead of your own specific goals and needs. While most will have your best interests at heart, bear this in mind to make sure they are deemed reliable and find recommendations before committing to a realtor. The maximum and minimum prices for services can also vary, so it is invariably difficult to know where to begin the buying process.
You can also see our article on how to find the best properties for sale in Lisbon.
Visit our guide: How to Find a Real Estate Agent in Lisbon.
Types of property in Lisbon
Portugal has several different property types, from hip studios, and spacious modern apartments, to four-bedroom homes. You can invest in the following types of Lisbon property: 
Terreno (land)

Quintas (rustic homes and farms)

Condos or Condomínios

City apartments

Casa Geminada (a semi-detached house)

Moradia (a classic detached house)

Luxury homes and apartments
Tips for buying Lisbon real estate
Buyers agents versus realtors: we recommend using a buyer's agent for a more targeted search and a more impartial interest representation
When buying Lisbon real estate as an investment opportunity make sure you know the market in Lisbon well and  where you can yield the highest returns
If you are looking to purchase property to move with family, make sure you have researched all the areas thoroughly
Search for the best real estate deals with trusted professionals who will show you a wide range of properties to match your criteria
Be careful to do your due diligence when buying a property in Lisbon
Make sure you are making the right offer in the negotiation process and get the right documents in order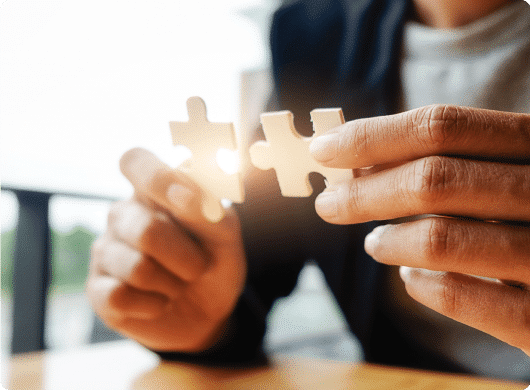 Get in touch
Goldcrest are industry experts and can assist you in making the best investment property decision for Lisbon real estate. We have deep expertise in the Portuguese real estate market, access to new listings, and will always act diligently on your behalf to negotiate the best and guaranteed accurate deal for you.
Other articles that may be of interest to you:
Goldcrest also recently launched our new book, Your Expert Guide to Buying Property in Portugal, which will guide you through the process of buying in six easy steps, plus providing you with further information on the best places to buy in the country.
(Source for prices per sqm of local areas, Confidencial Imobiliário)
Frequently asked questions about Lisbon real estate:
What's the market like in Lisbon? Is it possible to get high returns?
Lisbon is a hot property market that offers investors attractive rates of return and rental yields.
What are the best areas to buy real estate in Lisbon?
The most sought-after property in Lisbon is in Bairro Alto, Lapa, and Campo De Orique. There are great opportunities for living well in these neighborhoods as well as from an investment perspective offering promising rental yields for both long and short rentals.
Why is real estate in Lisbon so expensive at the moment?
The Lisbon real estate market has become more expensive as the Portuguese economy has recovered rapidly from the financial crisis. This, in combination with a number of other factors such as the Golden Visa program and the NHR regime, has driven up the price of property in Lisbon. Changes to the Golden Visa scheme, however, mean that it is no longer possible to invest in residential real estate in the capital and be eligible for the scheme.
Can foreigners buy property in Lisbon?
Yes, foreigners can buy property in Portugal and there are no restrictions on foreigners being the property owner. The Portuguese government encourages foreign ownership of property in Portugal. Foreign property ownership has increased significantly in recent years, and this trend looks set to continue. 
Is real estate expensive in Lisbon?
When comparing property prices in Lisbon with other Western European capitals, then Lisbon is relatively inexpensive. However, if you are looking to buy property in Lisbon, prices are on the rise and the Portuguese capital has its own price range when compared with the rest of the country.
Is Lisbon good for property investment?
So, Portugal real estate investment: Is it worth it? The Portuguese real estate market has gone from strength to strength with high property value. While Lisbon property prices are more expensive than in other parts of the country, you will find many investment properties that are perfect for a second home to rent out, or even live in permanently. If you are seeking a place to buy, property in Lisbon comes highly recommended.