Updated: November 21, 2023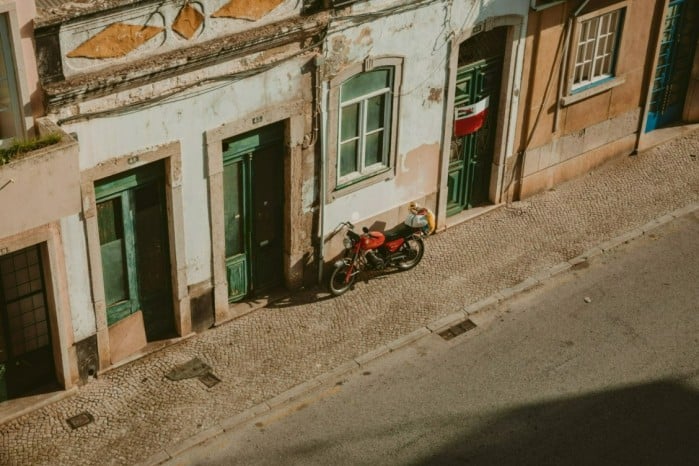 Faro - the Capital of the Algarve
Welcome to Faro, Portugal, a captivating coastal municipality that is also the capital city of the Algarve region. Steeped in history, blessed with natural beauty, and embraced by the warm waters of the Atlantic Ocean, Faro invites visitors to discover its rich cultural heritage and experience the magic of southern Portugal. If this sounds like the kind of place you'd like to visit or even live in, keep reading to learn more about apartments for rent in Faro, Portugal.
Situated at the southernmost tip of the country, Faro is a gateway to the Algarve's stunning beaches, charming towns, and picturesque landscapes. Its strategic location has made it a melting pot of cultures throughout history, leaving behind a remarkable architectural legacy that blends influences from the Romans, Moors, and Portuguese explorers.
Check out our article: Faro Portugal Real Estate: An Overview.
The historic old town in the center of Faro, known as the Cidade Velha, enchants visitors with its narrow cobbled streets, whitewashed buildings, and charming plazas. The centerpiece of the city is the magnificent Faro Cathedral (Sé Catedral de Faro, also known as Igreja da Sé), a splendid example of Gothic and Renaissance architecture. You can even climb to the top of its bell tower for panoramic views of the city and the Ria Formosa, a pristine coastal lagoon teeming with wildlife.
Beyond its historical center, Faro boasts a vibrant waterfront lined with lively cafés, seafood restaurants, and bustling markets. Explore the bustling Faro Municipal Market (Mercado Municipal de Faro), where you can sample fresh local produce, regional delicacies, and traditional handicrafts, or take a leisurely stroll along the Faro Marina, where luxury yachts and colorful fishing boats create a picturesque backdrop. Here, you'll also find the Faro Maritime Museum, where you can view some interesting displays.
Types of Apartments Available for Rent in Faro, Portugal
With seemingly endless activities and sites to see, it's no wonder that Faro is a popular destination for tourists, retirees, families, and even digital nomads. No matter what kind of property you're looking for, Faro apartments, houses, villas, and more are sure to meet your needs.
As a young professional or digital nomad, you may be in the market for an easy-to-maintain apartment within walking distance of bustling streets filled with restaurants and cafés. As a family, you may prefer to look for vacation rentals with plenty of space, access to a beach or swimming pool, and close to public transport. As a retiree, you may prefer a bigger apartment on a quiet street – with a more luxurious feel – where you can enjoy your golden years under the fantastic Portuguese sun.
Check out our article: Retirement in Algarve: What You Need to Know.
According to Numbeo, the average rent for a one-bedroom apartment in the city center is €683.33, while a three-bedroom apartment is €1,250 per month. Outside the city center, a one-bedroom apartment is €580, and a three-bedroom apartment is €975 per month. However, prices will vary depending on the size of the property (a two-bedroom apartment will generally be cheaper than a luxury villa), its features (such as a fully-equipped kitchen or en-suite bathroom), and the amenities included (such as wifi and air conditioning).
So, let's take a look at the kinds of apartments for rent in Faro. If you're looking for something more affordable, it is possible to find one-bedroom apartments that range in price from €420 to €600 per month. Apartments with more rooms will generally come with a higher price tag. For example, you can find a three-bedroom 160 square meter apartment for around €650 per month.
If you're in the market for something that will accommodate more people, a vacation villa might be a good option. It's possible to find a three-bedroom semi-detached house available for €800 per month. A house with a terrace in the historic center of the city could cost around €848 per month, while a townhouse with a sea view and walking distance from the beach will cost around €1,100 each month. Luxury houses for rent in Faro, Portugal, tend to be more expensive and can reach as high as €16,000 per month for a four-bedroom 460 square meter luxury villa in Quinta do Lago surrounded by golf courses and a swimming pool.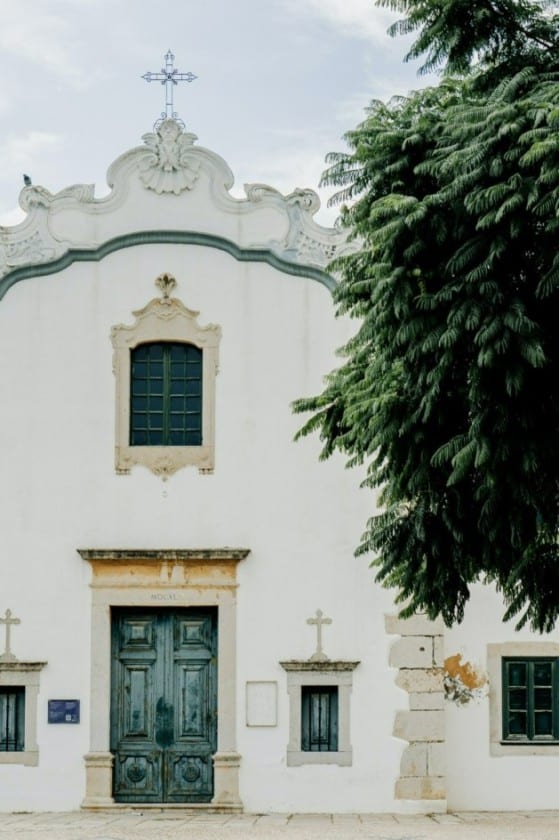 Goldcrest: Who we are and how we can help you
Goldcrest is a buyer's agent that is based in Lisbon. We provide expert, impartial advice on real estate investments and how to buy property in Portugal. From scouting out the perfect property through to property acquisition, we have you covered.
If you are looking to purchase property in Portugal, don't hesitate to get in touch. Our team of skilled experts is available to solve all your real estate doubts, offering insightful expertise and strategic advice. We are focused on securing the best deal for you.
Whether you're seeking a relaxing beach vacation, a cultural exploration, or a taste of traditional Portuguese cuisine, Faro offers a diverse range of experiences to suit every traveler's desires. With so much to explore, apartments for rent in Faro, Portugal, are the perfect option for your Portuguese vacation. With its unique blend of history, natural beauty, and warm hospitality, Faro invites you to uncover its treasures and create lasting memories in this enchanting coastal gem of Portugal.
Keep Reading
You may find the following articles helpful:
Frequently Asked Questions about Apartments for Rent in Faro, Portugal
1. Can a foreigner rent an apartment in Faro, Portugal?
Yes, a foreigner can rent an apartment in Faro, Portugal. To do so, you must have a Portuguese tax number (Número de Identificação Fiscal – NIF), proof of identity, and proof of income (along with other documents). In Faro, you'll find vacation rentals, long-term rentals, real estate investment opportunities, and more.
2. How much is rent in Faro, Portugal?
According to Numbeo, the average rent for a one-bedroom apartment in the city center is €683.33, while a three-bedroom apartment is €1,250 per month. Outside the city center, a one-bedroom apartment is €580, and a three-bedroom apartment is €975 per month.