Updated: November 3, 2023
Buying real estate can be a complicated process, even more so when you are purchasing abroad. From language barriers to legal checks, there are many aspects to buying real estate in Portugal that will be unfamiliar to you.
In this article, we will discuss some of the key essentials that you need to know before you buy real estate in Portugal.
Portugal real estate: History and market overview
The Portuguese real estate market has been growing leaps and bounds in recent years. The global economic crisis of 2012 was difficult the world over. However, the result of this crisis could be easily observed in the Portugal real estate market, with the average value of properties falling by 11% between 2011 and 2012. 
However, the bounce back has been commendable and the market has exhibited stable growth for many years. At present, Portugal has become much sought after by foreign investors looking to snap up properties, aided by schemes such as the Non-Habitual Residence (NHR) scheme, where expats have access to significant tax benefits, and the Portugal Golden Visa, which has become one of the most successful residency-by-investment programs of its kind since its inception in 2012. Indeed, Portugal is a very hot topic when it comes to real estate, and it looks set to stay this way for years to come. 
Property prices in Portugal
When it comes to property prices in Portugal, you will find that prices are very location dependent. However, in general, compared to other Western European countries, you will be pleasantly surprised by the affordability of property in the country. 
Portugal Property prices are on the rise in the popular hotspot locations (Lisbon, Porto, and the Algarve) due to unwavering demand from foreign buyers. Prices in Lisbon in particular have increased drastically and the city has its own price range when compared to the rest of the country. Analysts predict that property prices are set to continue to increase in the immediate future. 
The average asking property price in the Lisbon Metropolitan area in 2020 was €3,225/m2.
The average asking property price in the Porto Metropolitan area in 2020 was €2,402/m2.
The average asking property price in the Algarve in 2020 was €2,674/m2.
Searching for real estate in Portugal can be difficult
In many places, searching for real estate can be done independently with relative ease. However, Portugal does not have a central database of properties and you will probably have to use a number of different methods to find a Portugal property that suits your requirements.
If you intend to search for real estate in Portugal independently, you can try looking through local real estate listings. Otherwise, properties are sometimes listed by sellers on Facebook and Olx.
Bear in mind that if you opt to buy Portugal property through a real estate agent, the advice they give you will not be impartial as they work on commission. This means their interests will always be with the seller, not the buyer.
You need to hire a Portuguese real estate lawyer
There are many points during the buying process in which you will require real estate services from a lawyer. A good lawyer will not only provide excellent Portuguese legal advice but will also help you to draw up the various contracts required for the purchase. They will also ensure that the correct checks are carried out on the property before you buy it.
This can include, but is not limited to:
Handle the reservation process and pre-sale contract (CPCV)
Once you have chosen the property you want to buy, you will sign a reservation agreement (CPCV) and make a deposit to ensure the continuation of the purchase process. These contracts must be drawn up by a lawyer.
Check the construction history
This is necessary to make sure that the property you are buying has not been built or extended illegally. This can be common in older properties in Portugal, and buying real estate which is not legally registered can cause a lot of problems further down the line.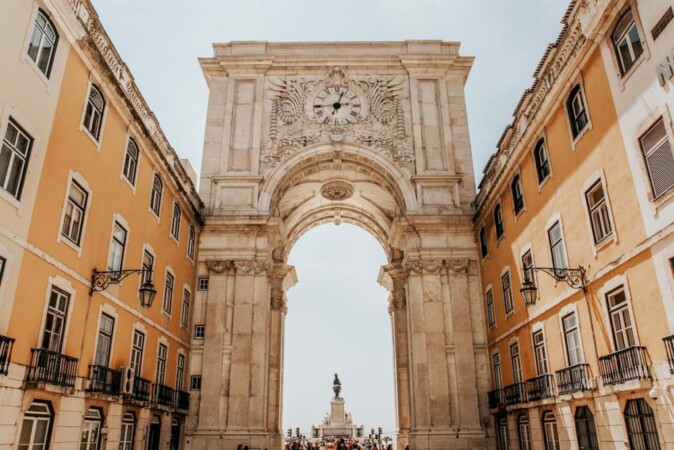 Check that the property is free from existing debts
Your lawyer should also check that the property is free from any unpaid debts. This is done by submitting a request to the local authorities.
Check the owner has the right to sell the property
This is important for obvious reasons. There can also be complex issues of the property having multiple owners.
For more information, head to our article Portugal Real Estate Lawyer: Navigating the Legal System.
The real estate taxes in Portugal are different from your home country
For more inspiration on top locations to find affordable property, you can check out our article: Exploring Cheap Coastal Property for Sale in Portugal.If you are unfamiliar with the Portuguese tax system, it can be difficult to know which taxes you should pay.
The following taxes are required for the purchase of Portugal property.
There are also a number of required documents, such as a NIF (Portuguese identification tax number), and you will also probably find it easier to open a Portuguese bank account. There are several Portuguese banks to choose from, including BBVA, Santander, Bankinter, Banco Best, Banco CTT, and several others.
It can be difficult to find the information you need on Portugal real estate
While internet searches may yield a lot of information on buying property in Portugal, you will probably find it difficult to find the specific information you need.
A lot of it is incorrect or out of date, and also varies depending on your specific circumstances or the area where you are buying.
When you are looking for legal information about Portugal online, it isn't uncommon to find conflicting information according to different sources. Beaurocratic processes vary a lot, and you may need to provide more supporting documents depending on your situation. The maximum and minimum prices for services can also vary, so it is invariably difficult to know where to begin the buying process.
Consider hiring a buyer's agent to buy Portugal real estate
For those who are looking to buy real estate in Portugal, a buyer's agent can take a lot of stress out of the purchase process.
A buyer's agent will create a profile based on your requirements and undertake an extensive search using multiple networks to ensure that you have access to the best choice of real estate.
There is ultimately nothing better than the advice of a specialist who understands your requirements and has years of experience in the Portuguese real estate market. Unlike a realtor or an estate agent, a buyer's agent works only for your interests, which means you will always get the best deal.
It is also important to note that some premium luxury new-build properties are not available online. Working with a buyer's agent can give you access to more opportunities, and they can also arrange viewings to suit your schedule.
Without the right advice, you could make avoidable mistakes
If you don't have much background knowledge about Portugal and don't speak the language, you could end up buying a property in the wrong area, or in an area that is unsuitable for you.
A specialist can help focus your Portugal search and provide you with the help that you need, whether it is real estate agents, a good English-speaking lawyer, an architect, or a surveyor.
The following article may also be of interest to you if you are considering buying property in the country. 
Where to buy in Portugal?
From the sundrenched south to the historic north, there are many beautiful locations to live in Portugal. Deciding where to buy in Portugal will largely depend on what you are looking for. If you are looking for beautiful beaches to escape to, then the Algarve is a safe bet. For those looking to live in a buzzing city, Lisbon is for you, and if you are looking for something quieter then there are several regions in the North of the country, such as Braga, that are excellent options. 
Porto, the second-largest city in Portugal, is a historic and cultural hub that is also an investors' dream at the moment, and then you have the Silver Coast of Portugal, which provides expats with one of the most beautiful coastlines in Europe. 
Below you can find guides on some of the most desirable areas in Portugal. 
Lisbon area:
The Algarve: 
You'll also find land for sale in the Algarve that can be a cost-effective way to build your dream home from scratch. Portugal land can be an affordable option compared to buying a new build.
Porto and the North:
The Silver Coast:
The Islands:
Other locations:
Our Alentejo Portugal real estate guide will provide you with everything you need to know about buying in this beautiful part of the country.
There are many excellent parts of Portugal to consider. If you would like a free consultation with us at Goldcrest, you can book a call with us. We are a local Portuguese buyers agent and work solely on behalf of the buyer, putting your needs first and providing a tailored service to you from acquisition through to signing the final deed. 
For inspiration on top locations to find affordable coastal property, you can check out our article: Exploring Cheap Coastal Property for Sale in Portugal.
Member of the AIPP
Goldcrest is proud to announce that we are a member of the AIPP (Association of International Property Professionals).  
Based in London since 2006, over 380 corporate members in 31 countries are part of the AIPP association, which delivers consumer education and protection, industry best practices, and business development.  
AIPP provides support in three key areas:  
International professional accreditation 
Sales promotion and client leads 
Knowledge, training, and community
This AIIP seeks to improve standards for buyers of foreign property. As a member of the AIPP, we are best positioned to help foreign buyers secure their dream home in Portugal. 
Frequently asked questions about real estate in Portugal:
Can a foreigner buy property in Portugal?
Yes, foreigners can buy property in Portugal and there are no restrictions on foreigners being the property owner. The Portuguese government encourages foreign ownership of property in Portugal.
Is real estate cheap in Portugal?
Compared with other popular expat destinations, particularly western European countries, Portugal offers very affordable real estate prices. The real estate market in the country is booming and, in general, you will find very agreeable prices for Portugal homes.
Is Portugal cheaper than Spain to buy property?
Should you buy property in Portugal or Spain? Portugal has a cheaper property market than Spain, with attractive rental yields in Lisbon, Porto, and the Algarve, making Portugal a popular option among investors. 
The average transaction price of a new dwelling in Portugal in 2020 was 1,260 EUR/sqm, while in Spain this was 2,546 EUR/sqm. However, do note that these figures are for the countries as a whole, and hotspot locations and larger cities will inevitably be more expensive.
Is Portugal a good place to invest in property?
So, Portugal real estate investment: Is it worth it? The Portuguese real estate market has gone from strength to strength, and, as Portugal property is relatively inexpensive in comparison to other Western European countries, it is an excellent country for investors to consider. From Lisbon, Porto, the Algarve, and elsewhere in the country, there are Portugal property types and locations to fit any investor profile. Depending on what you are looking for — a beach house, countryside villa with a private pool, holiday home, or townhouse in the city center of Lisbon —  you should be able to find your dream property in the country.