Updated: September 26, 2023
As an expat who's considering buying Portuguese real estate, you may be interested in finding a real estate agent in Portugal. This article will explain how to do just that, as finding top real estate agents in Portugal will make the process of obtaining your dream home that much easier.
Real Estate Agents in Portugal
Searching for real estate can be a long and complicated process, especially for expats who are considering buying property overseas. With this said, finding a suitable property for sale in Portugal is easier than you might expect, thanks to real estate websites and apps. However, the Portuguese real estate market is fragmented, and there is no single place to find all the listings available. Plus, platforms such as Idealista provide incomplete information. Therefore, the best way to navigate the Portuguese real estate market is by seeking the assistance of real estate professionals.
Portugal's real estate market has moved from strength to strength, and many expats have settled and invested in Portugal because the country has much to offer foreign investors and homebuyers. Seeking out real estate services tailored to your needs will make the process of purchasing property that much easier.
Purchasing a Portugal property is a huge step that requires careful consideration.
In the next section, we will provide more details on why you should consider working with a real estate agent in Portugal to guide you through the process of purchasing a property in this fantastic country in southern Europe.
Why do you need a real estate agent?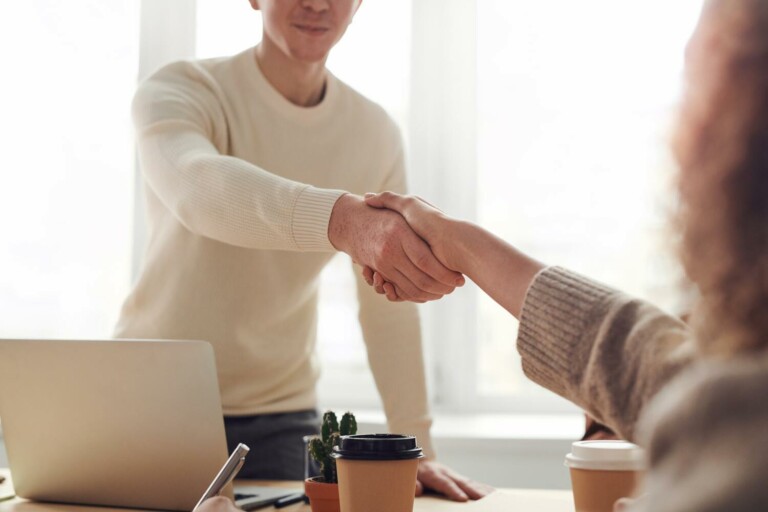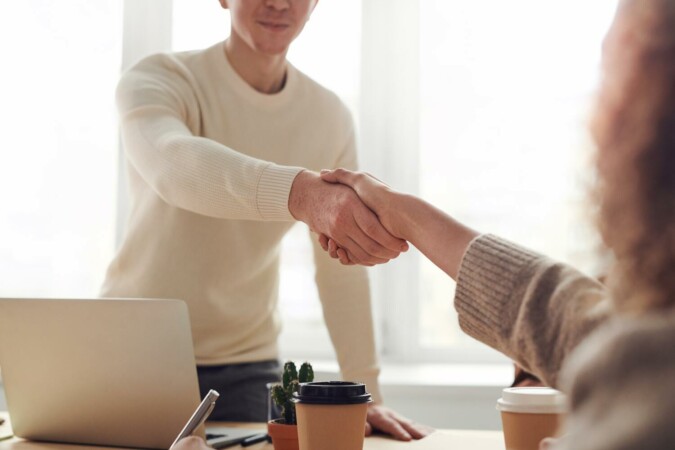 Interest in Portugal real estate investment has been steadily increasing over recent years, and having a good estate agent will help you speed up your process of finding the right investment option. Experienced real estate agencies have a robust understanding of the Portuguese market and will have access to important contact lists, up-to-date market data, and properties that fit your criteria. Using this information, they will be able to discuss the viable options that suit your budget and requirements.
With the huge number of foreign buyers purchasing properties and investing in Portugal, the Portuguese real estate market continues to move from strength to strength.
Almost all real estate agencies now provide employees who speak English. For international clients who don't speak Portuguese, working with real estate agencies will also help overcome any language barriers you may encounter if you communicate directly with the Portuguese property owner.
It's worth mentioning again that working with a real estate agent in Portugal will make the purchasing process much easier. This is because buying a property is about more than simply finding a good property at the best price and paying the money. The process involves many other aspects, such as due diligence. Having an expert on your side helps to make the process as hassle-free as possible, compared with having to deal with everything on your own.
There are some criteria you should consider while searching for good real estate agencies. In the coming section, we will provide you with more information about how to narrow your search.
How to Find a Good Real Estate Agent in Portugal
When choosing between real estate agencies, it's good to have some tips and strategies for choosing reliable real estate services.  You can use these as a sort of checklist to help you find the best real estate agent.
They'll Be There For You
Yes, a real estate agent should be there for you when you need them. Because of the long – and often complicated – process of finding your ideal house, you must have a real estate agency you can trust. A good real estate agent will be there for you, update you on key information regarding the property, give you honest advice, and assist you wherever needed.
Employing the services of an estate agent is not only about having them keep you updated and answering questions, phone calls, and emails. It is also about having an expert in the local market paying proper attention to your unique requirements and what you really need to get from buying or selling a property. Honest real estate agents will know how to address your needs and get you the best price possible.
They have a trusted internet presence
The majority of companies now have an online presence, no matter the field of work they are in. As people tend to do more research online, particularly when searching for properties abroad, excellent real estate agencies make sure to have a strong presence on the internet and make it easier for the investor to find high-quality images and detailed information about the properties.
Not only is the advertising part very important, but a top real estate agent in Portugal will also provide punctual responses and answer your inquiries in a professional manner. Clear and correct communication, whether over the phone, via email, or in person, is particularly important so that you have all the information you need.
Keep in mind that a fancy, colorful website doesn't necessarily mean that it is a good real estate agency service. Anyone can have a glamorous website, but not everyone can deliver on their promises. You should judge a company by the service it provides, its experience, and the comments and feedback provided by past clients.
Real estate agencies are fully licensed
A  real estate investment in Portugal is the most popular option for applicants looking for Portuguese residency through the Portugal Golden Visa program. Note that the property must be located in a  designated interior area if you want to invest in residential real estate under the Golden Visa program (for commercial properties, there are no location restrictions).
The most important factor you should consider while searching for a real estate agency is its professionalism and legality. Be sure that you're dealing with professional agencies with accreditation, registered in the INCI (Instituto dos Mercados Públicos, do Imobiliário e da Construção), the Official School of Public, Real Estate and Construction Markets. Ideally, the INCI logo will be visible on their Portuguese-language website so you can easily check whether they're accredited. They may also be part of an association of Portuguese estate agencies, like AMI or AMEDI.
Both Goldcrest and Global Citizen Solutions have AMI license numbers, plus Goldcrest is also a corporate member of the AIPP (Association of International Property Professionals).
Working with a Portugal real estate agency you fully trust will save you a lot of hassle and give you peace of mind when purchasing property in Portugal.
Important note: The Portugal Golden Visa real estate investment pathway is coming to an end soon. If you are interested in applying for this Golden Visa investment route, you should begin your Golden Visa application now. You can read more in our article: Portugal Golden Visa Ending: Everything We Know So Far.
They have experience with expats
Because of the growing number of expats interested in Portugal real estate, real estate agencies generally have a good level of experience in what expats need and how to efficiently help them. A Portuguese real estate agency should be aware of all the legal steps related to properties in Portugal.
There's nothing wrong with asking for proof of their experience helping expats buy and sell in the Portuguese real estate market and whether they are clear on all the required paperwork.
Big decisions, such as purchasing property, need to be made correctly, so make sure that the real estate agency you hire is aware of everything you need.
Make your investment go further
Keep in mind that hiring a real estate professional in Portugal may cost you a little, but you will get the quality real estate services you pay for. When choosing a real estate agency, make sure that you will get all the services that you require without having to pay extra fees. Make sure to agree on the prices at the beginning, which should include all the related costs of the service that they will provide you with.
Also, if you're planning to get a mortgage in Portugal, mention this to the real estate agency and be sure they have the ability to take care of this on your behalf.
Importance of research and referrals
Researching different real estate agencies and what they can offer you is probably the best way to get a feel for the market and which real estate agents may be best suited to you. However, if you have recommendations from friends, family, or acquaintances who have purchased property in Portugal and can recommend good real estate services, then this should be a no-brainer. Also, if you check out expat groups, you can also ask for suggestions about which real estate services are recommended. Do note, however, that each person will be looking for slightly different, and what one person considers a good real estate agent may not aligned with the real estate services that you are looking for. Be sure to speak with real estate agencies to determine how they can help you with your personal requirements and situation. When you have an experienced real estate company on your side, this will save you time, stress, and money in the long run.
What property types are available?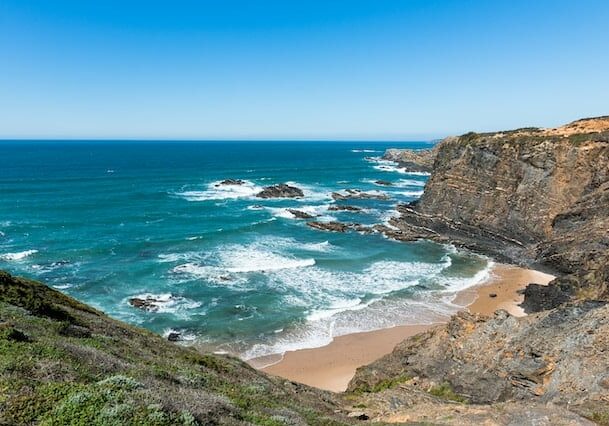 Portugal's real estate market has gone from strength to strength in recent years, and you will be amazed by the variety of properties on the market. Before you dive deep into the property buying process, you should have a clear idea of the type of property you're searching for, whether it's a modern apartment or a seaside villa. You should also decide if you're going to invest in this property or if you would like to get it as a second house for yourself and your family. Options may vary from one purpose to another. Speaking with a real estate company can be helpful at this stage to determine what type of property you are after and potential locations to consider.
An advantage of placing your money in Portuguese real estate is that you're almost always guaranteed to find the ideal property based on your requirements. Whether you're trying to find a beach property or a luxurious villa, Portugal has a lot of different options on the table.
Beach Properties
Portugal offers a wide variety of waterfront homes, given its long coastline with spectacular views of the Atlantic Ocean. You'll find picturesque beaches dotted from north to south of the country and many properties close by. Whether you are looking for some peace and quiet or would like to relocate to a historic city with vibrant colors and sounds, Portugal will surely step up to the mark.
We've gathered a collection of the best locations for waterfront homes in Portugal that will help you decide which city to choose.
In case you've already made up your mind, and you have your heart set on the Algarve, then you should check out this overview on the Algarve real estate and why this region is an excellent part of Portugal to invest in.
From the Silver Coast to the Algarve, there are several options on the table. Speaking with a real estate company can help you determine which part of the country is best suited to your needs.
If you are considering Lagos, a splendid part of the Algarve, then this article may be of interest to you: Real Estate Agent in Lagos.
For those who are already enchanted by the historic city of Porto, we also have a guide for you about the best beach properties in Porto.
Luxurious Villas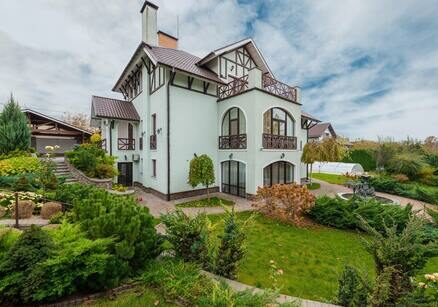 Do you dream of acquiring a luxurious villa in a politically and economically stable country that has a wide range of diverse landscapes and environments? Portugal is your destination. Purchasing a villa in Portugal is not just about achieving your dream of owning a luxury property, but it can also offer you a safe pathway for Portuguese residency by investment.
So, you may take into consideration finding investment properties that qualify for the Golden Visa Program.
This is through the ever-popular Portugal Golden Visa scheme, which offers many benefits that come with having residency in the EU, such as visa-free travel throughout the Schengen Area and access to world-class healthcare and education. As mentioned previously, Portugal's Golden Visa real estate investment option is coming to an end. If you want to make use of this investment pathway of the Golden Visa, it is essential to start your Golden Visa application now.
Visit our article to learn about buying villas in Portugal, and don't hesitate to reach out to our multidisciplinary team at Goldcrest. We can help you with the whole process, from start to finish. In case you're searching specifically for a golf villa, we have created an article on the best golf villa in Portugal for you to explore.
Where to Buy Property in Portugal
The real estate market has really taken off with foreign investors and expats over the past two decades. There are several incredible areas to buy property in Portugal. Here is a simple list of some of the best spots for expats to move to in Portugal.
Lisbon
The Algarve
Porto
Cascais
Setúbal
The Silver Coast
Madeira and the Azores
The following articles may be of interest to you to help you find real estate services in some of the top locations.
Challenges and Considerations
When dealing with real estate in Portugal, potential challenges and considerations include currency exchange fluctuations affecting property costs, navigating complex tax laws, such as property transfer taxes and capital gains taxes, and ensuring compliance with local legal requirements for property transactions, including residency permits and zoning regulations. Working with real estate agencies can help you avoid potential pitfalls and ensure your property-buying journey runs as smoothly as possible.
The Difference Between Real Estate Agents and Buyer's Agents
Having a trusted real estate agent by your side is important but bear in mind that they will work on behalf of the seller and get a higher commission for a bigger sale. A buyer's agent does not sell real estate but rather works solely on behalf of you, the client (the buyer). This is a significant advantage of choosing a buyer's agent, such as Goldcrest, as you know that they will work with your best interests in mind.
It's also nice to have a real estate agent who's always providing you with the latest updates on the real estate market. A buyer's agent will also have access to listings that other real estate agents may not have, providing you with more options to find your dream property.
As mentioned above, buying a house in Portugal with a buyer's agent is a safe and easy way to go through the real estate transaction process.
The search for a new home is time-consuming, particularly in a different country. You need to pay careful attention to the details provided in advertisements and verify this information, a feat made more complicated when there is a language barrier.
Once you decide on a home, the purchasing process can involve a lot of stress, particularly when you are unfamiliar with the rules and regulations of the country you are purchasing in. All of these aspects are easier to navigate when you have a real estate agent – and a buyer's agent – by your side. A buyer's agent will assist you throughout the process, from sourcing through to acquisition.
As we mentioned, an advantage of having a buyer's agent is that they work for you, the buyer, while real estate agents in Portugal work for the seller. A buyer's agent will keep your best interests in mind and work to find your right property at the best price possible. Investing in real estate services can save you time, hassle, and money in the long run.
Goldcrest: Who We Are and How We Can Help You
At Goldcrest, our team will be delighted to help you find the perfect property for your investment. We offer expert and impartial advice, working with you to find the perfect home or substantial real estate investment in Portugal's most desirable locations and at the best possible terms. We have established an international network alongside our residency and citizenship division, Global Citizen Solutions, assisting clients from across the globe to achieve their mobility goals.
Our team works diligently to ensure the correct steps have been carried out, safeguarding you from poor property investments. For the past decade, we've been building our inside knowledge of the local property market and established extensive connections across Portugal, enabling access to an exclusive list of the best properties and investment routes. We can act as a tailored and effective property hunter so that you are best placed to discover your ideal home.
Contact us now, and let's handle the process and help you find what you're dreaming of.
The following articles on real estate property may be of interest to you:
Real estate in Portugal is a good investment, whether you are buying to relocate or have a second home in a stunning European country. However, if you are looking into renting real estate before committing to buying property, you can check out our article: Apartments for Rent in Portugal.
It's important to have a NIF number (Individual Tax Number) and a Portuguese bank account when moving to Portugal. GetNifPortugal can get you set up, providing you with a NIF number and a bank account before your move to the country – this is the best way to reduce the hassle when relocating.
There are many Portuguese banks to choose from; we can also advise you on which may be better suited to your needs.
Member of the AIPP
Goldcrest is proud to announce that we are a member of the AIPP (Association of International Property Professionals).  
Based in London since 2006, over 380 corporate members in 31 countries are part of the AIPP association, which delivers consumer education and protection, industry best practices, and business development.  
AIPP provides support in three key areas:  
International professional accreditation 
Sales promotion and client leads 
Knowledge, training, and community
This AIIP seeks to improve standards for buyers of foreign property. As a member of the AIPP, we are best positioned to help foreign buyers secure their dream home in Portugal. 
Frequently asked questions about finding real estate agents in Portugal:
Is buying property in Portugal a good investment?
Buying a property to rent in Portugal could be an excellent financial investment. Now is a very good time to consider this as an option as there is more demand for accommodation than is currently available, especially in Lisbon and Porto. Also, rental yields during peak tourism season make property rental a viable investment. You can speak with real estate agencies to determine which parts of the country have strong investment potential. 
You can also consider buying real estate that qualifies for the Golden Visa. The Golden Visa program allows you to secure residency in Portugal in return for a qualifying investment. Check out our ultimate guide about the Portugal Golden Visa, but remember that the real estate investment option is coming to an end soon. You should begin your application now if you are interested in this investment pathway. 
What is AMI in Portugal?
The AMI real estate license number is a number issued by IMPIC, accrediting real estate agents with a license to conduct business in Portugal. Each registered and legitimate real estate agent has their own number. You can find out more about AMI licenses in this article: The AMI License in Portugal, by our residency and citizenship division, Global Citizen Solutions. 
Both Goldcrest and Global Citizen Solutions have AMI license numbers. If you are considering buying property in Portugal, we strongly encourage you to protect yourself by checking every potential agent's AMI number through IMPIC. This is to ensure you get only the best service.
How do I sell my property in Portugal?
In order to sell or buy real estate in Portugal, legal papers must be drawn up and signed by the parties concerned in front of the notary. This document is then submitted to the local land registry. Once you have found a buyer, your legal representative will get the papers from the land registry.
When you choose to hire a real estate agency, the process will be easier, and you won't need to go through all the legal paperwork by yourself. Real estate agents in Portugal will ensure that the process runs smoothly. 
Can I sell my home without an estate agent?
Several websites will allow you to list your property for free – such as House Ladder or Property Sell – and advertising via social media, the local newspaper, and local shops will help market your home as much as possible without incurring a cost. 
However, it's much easier if you hire a real estate agency to help you sell your home. Real estate agents will guide you through the steps to selling your house. 
Can foreigners own real estate in Portugal?
Yes, foreigners can own real estate in Portugal. One of Portugal's attractions is that there are no restrictions for foreigners who want to purchase a home in the country. When buying property, you should search for real estate services that will help you navigate through the property-buying process. 
Is now a good time to buy property in Portugal?
While property prices have been increasing, the general cost of buying a property in Portugal is relatively cheaper than in other Western European countries. 
Some of the best areas to buy real estate are Lisbon, Porto, and the Algarve. Speak with real estate agents to determine which part of the country is best suited to your requirements.
Will house prices drop in Portugal?
According to a 20 February 2023 report published by Idealista, Moody's, a global integrated risk assessment firm, states that Portugal's property prices are overvalued and will not escape a correction in house prices in the near future. This means that the price of houses in Portugal could drop in 2023. Speak with real estate agents to determine affordable parts of Portugal.