Updated: August 17, 2023
Portugal has a distinct allure for investors globally. Not only is it a great opportunity for a steady return on investment in property but in the process, you might be tempted to golf, sip excellent wine and cruise Portugal's long coastline on a yacht. Goldcrest has seen a steady rise in people buying a property in Portugal over the last decade, largely following its growing popularity as a tourist destination. This coupled with the tax breaks that non-habitual residents can benefit from has meant Portugal's property demand has been unfaltering as of late.
Buying a property in Portugal may seem daunting, especially as a foreigner unfamiliar with the market.  We would definitely advise enlisting the help of professionals in this endeavor. It's not all beaches and martinis where making a sound investment is concerned and there are some serious essentials involved in buying a property in Portugal that shouldn't be overlooked.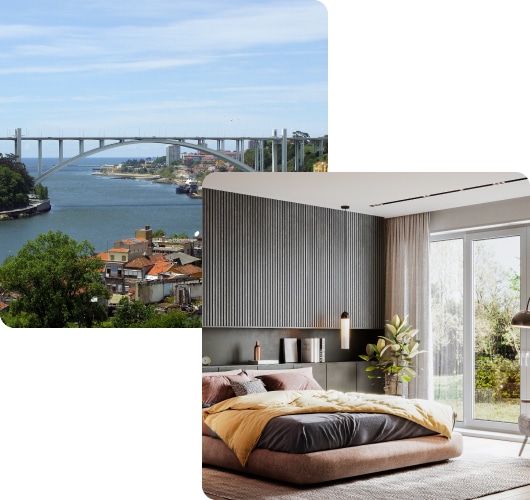 Why buy a property in Portugal?
The top five reasons why you should  buy a property in Portugal:
Year-round warm weather and stunning beaches/ landscapes
World-class golfing in the Algarve as well horse riding, shopping and numerous yacht marinas
Excellent value property with high rental yields and stable demand in the rental market (Portugal's average is 5.45%)
Demand is kept high in Portugal by the countries strict planning permissions that limit the number of new properties that can be built
NHR scheme gives generous tax breaks to property owners in Portugal, capping taxes for 10 years at 20%. Portugal also doesn't tax wealth, inheritance or gifts.
Buy a property in Portugal prices 2020
Considering the global pandemic and various economic consequences,  property prices in Portugal 2020 have been relatively stable and have shown an average annual increase of 6.3%. While this is down on the increase of 2019(15.9%) it shows a robust property market that remains strong.
Given the slowing in the rate of annual increase of 2020, 2021 is set forth to be an optimum time to purchase property in Portugal.
The average price per square meter in Portugal according to the Deloitte property index in 2020 was 1,162 EUR/sq m. In Lisbon and the Algarve, this figure is much higher as certain areas of Portugal are very cheap to buy which brings the national average prices down considerably.
In the Algarve, the average property prices are 2,670 €/sq m. Lisbon comes in at
3,333 €/sq m. Cascais is on average 2,389 €/sq m.
What are the most expensive areas to buy a property in Portugal?

Lisbon
As the capital city, Lisbon is the most expensive place to buy property in Portugal. Lisbon has stunning architecture, fantastic restaurants, and shopping and is close by to some beautiful beaches. There is also a fiercely high demand for rentals.
With beautiful architecture and a high level of craftsmanship, there are some excellent quality luxury villas coming up in the market consistently.
The higher end of real estate in Lisbon is also less susceptible to price elasticity and over-valuation than smaller apartments and new builds can sometimes be prone to.
Porto
Porto comes in a lot lower than Lisbon at price, but there are still some high-quality developments and stunning renovation properties that come up for sale every so often.
If you are looking to retire in Portugal and are searching for a quieter place to while away the days, then Porto could be the ideal city to consider.
The Algarve
The sunny South of Portugal is lined with pristine beaches of golden sands and orange-hued rock formations. Property in the Algarve is amongst some of the top real estate in Portugal, and therefore can be some of the most expensive too.
While cheaper per square meter than Lisbon, the Algarve is the place to be for luxury property, golf courses and superyachts. Money will buy you a high standard of property here, and the luxury properties in this region are at a very high standard.
Central Portugal
Central Portugal has some hidden gems like Coimbra and Torres Vedras by the sea. In this region, it's a bit harder to find luxury properties but there is certainly the option to get a great value on an investment.
Alentejo
Alentejo is often considered the best region to holiday and rest by the beach, particularly for the local Portuguese people. With some stunning natural beaches and landscapes, it's no wonder why.
Do note that the Alentejo is considered more off the beaten track and in general has less in the way of luxury real estate options than its neighbor the Algarve for example.
How can I find Portugal's best property deals?
We would recommend working alongside a buyer's agent to see a full range of properties that are highly tailored to your search criteria.
If you want to find Portugal's best property deals, working with trusted professionals to help you put together a portfolio of options that are valued correctly is a good start.
A buyer's agent can also advise you on best practices surrounding asking prices, making an offer, and negotiating in Portugal.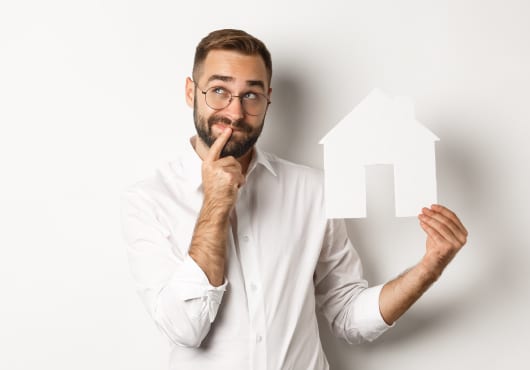 Am I paying fair value for my property?
If you have professional expertise involved in the purchasing process, localized knowledge can be utilised on what was sold in the area, and how the price of the property compares with the value per square meter of properties in the surrounding area.
Buying a property tips for expats
Getting help when buying a property in Portugal
Use a buyer's agency to assist you in purchasing property in Portugal
What's the difference between a buyer's agent and a realtor?
A buyer's agent works exclusively for the buyer, acting neutrally on your behalf to make sure you have the best real estate options available to you and you are getting the right price
A realtor works for the seller of particular properties, so they will have their own client
Doing your due diligence
Make sure a property has been through all the necessary checks and measures
Have the right paperwork ready
Getting the right offer
Make sure to negotiate effectively to achieve the right offer on a property
Sort your paperwork and contracts
Use a notary and trusted lawyers to manage deeds and contracts of property
For more information on buying a property in Portugal, check out our detailed guide to Portugal real estate here.
Get in touch with property experts
Goldcrest is a real estate advisory firm with deep expertise and knowledge of the Portuguese property market. We assist clients to find the top properties in Portugal and have years of experience in luxury property purchases.
Leave your details with us below if you'd like to know more and a member of our team will reach out to you.
Frequently asked questions about buying a property in Portugal
Is buying property in Portugal a good investment?
Buying a property in Portugal is an attractive opportunity for investors. Largely because of the high rates of return that can be achieved and the year-round great weather.
Is it a good time to buy property in Portugal?
The year 2021 could be the best year to buy property in Portugal in years, as prices are starting to slow, but demand for properties remains high.
Is property cheap in Portugal?
Property is relatively cheap in Portugal, compared to some of its European neighbours, which presents an exciting opportunity for growth on investments.